Paint brand Dulux has announced Spiced Honey its Colour of the Year 2019 as it forecasts the home colour trends for the upcoming year. The warm and earthy deep ochre hue is balanced by mid-brown and burgundy to create a contemporary and versatile shade that is complemented by sophisticated bronze, brass and copper finishes.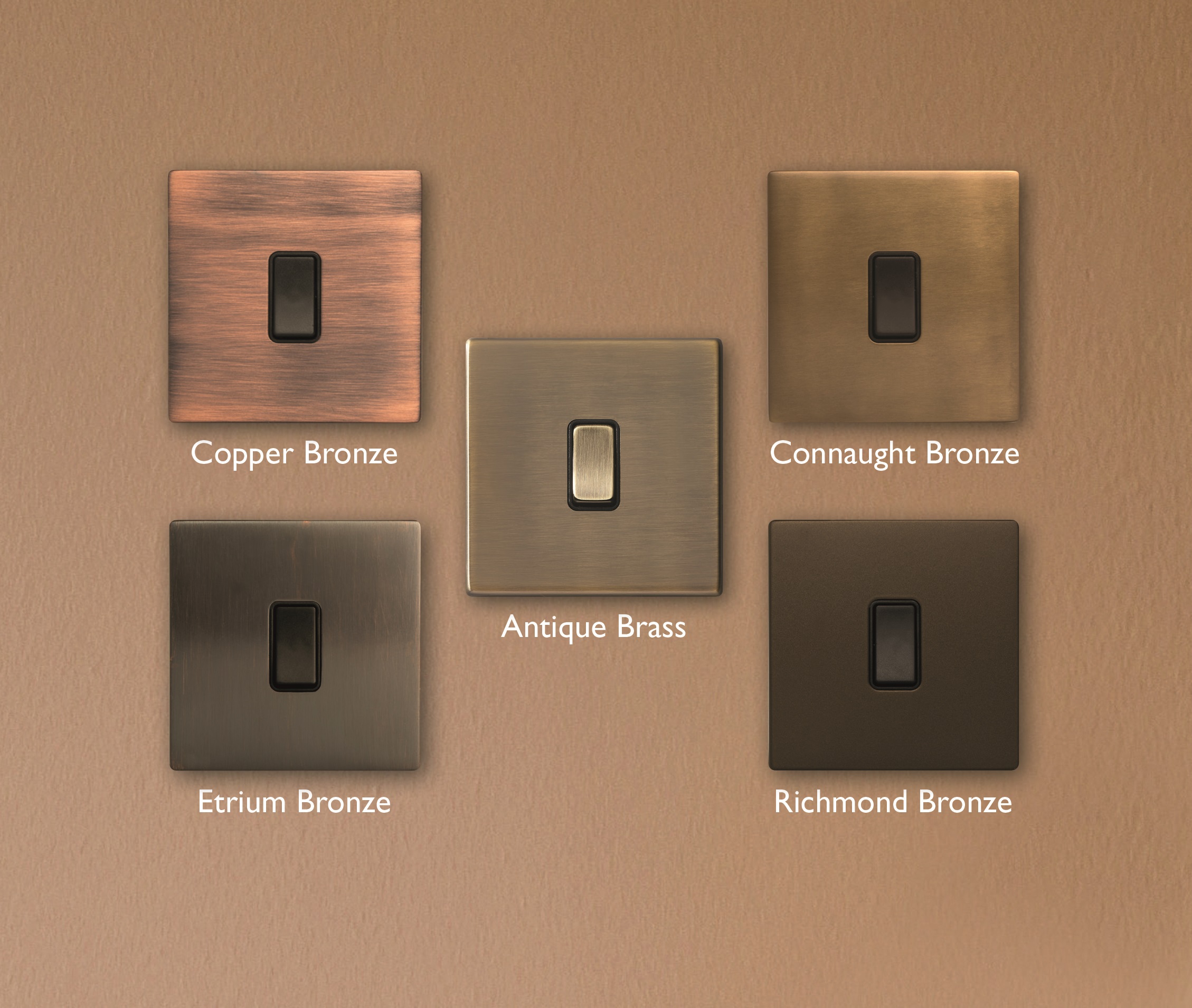 Each year, international design authorities gather to discuss global design trends that best capture the current times. Following a period of unpredictability, the warm, comforting and classic tone of Spiced Honey has been selected during expert trend analysis for signalling optimism, positivity, energy and transformation as we move into 2019.
The contemporary yet classic shade can be paired with diverse palettes and different materials to create a range of moods with a space, from calming through to energising. Bronze, brass and copper are particularly complementary materials, with Hamilton Litestat's electrical accessories in these finishes bringing both contemporary and sophisticated accents to Spiced Honey for on-trend interior schemes.
"Brasses and bronzes are very much the finishes of 2019," says Rob Matthews of interior design & architecture team, Matthews Mee. "The warm metallic tones bring a sophisticated, luxe finish to a space, whether that's with a high shine or brushed matte finish, and complement Spiced Honey. Having featured Hamilton's decorative wiring accessories in a recent five-star hotel project, I'm an advocate of the high-quality electrical solutions, with its Richmond Bronze finish adding subtle elegance and refinement."
Hamilton's bronze switch plates and sockets are available in Copper Bronze, Connaught Bronze, Etrium Bronze and Richmond Bronze finishes, while its Antique Brass finish also enhances Spiced Honey.
Offering a wide range of modern functionality – including dual 2.4A USB double switched socket plates – Hamilton's solutions are specified in high-end hotels and residencies to deliver a sophisticated finish. All five brass and bronze finishes are available in Linea plate designs, as well as Hamilton's Hartland CFX and Sheer CFX designs, while Antique Brass is also available in Hartland and Sheer collections.