The Barlow Tyrie design team has created new additions to its traditional and contemporary collections that sit perfectly with its current ranges.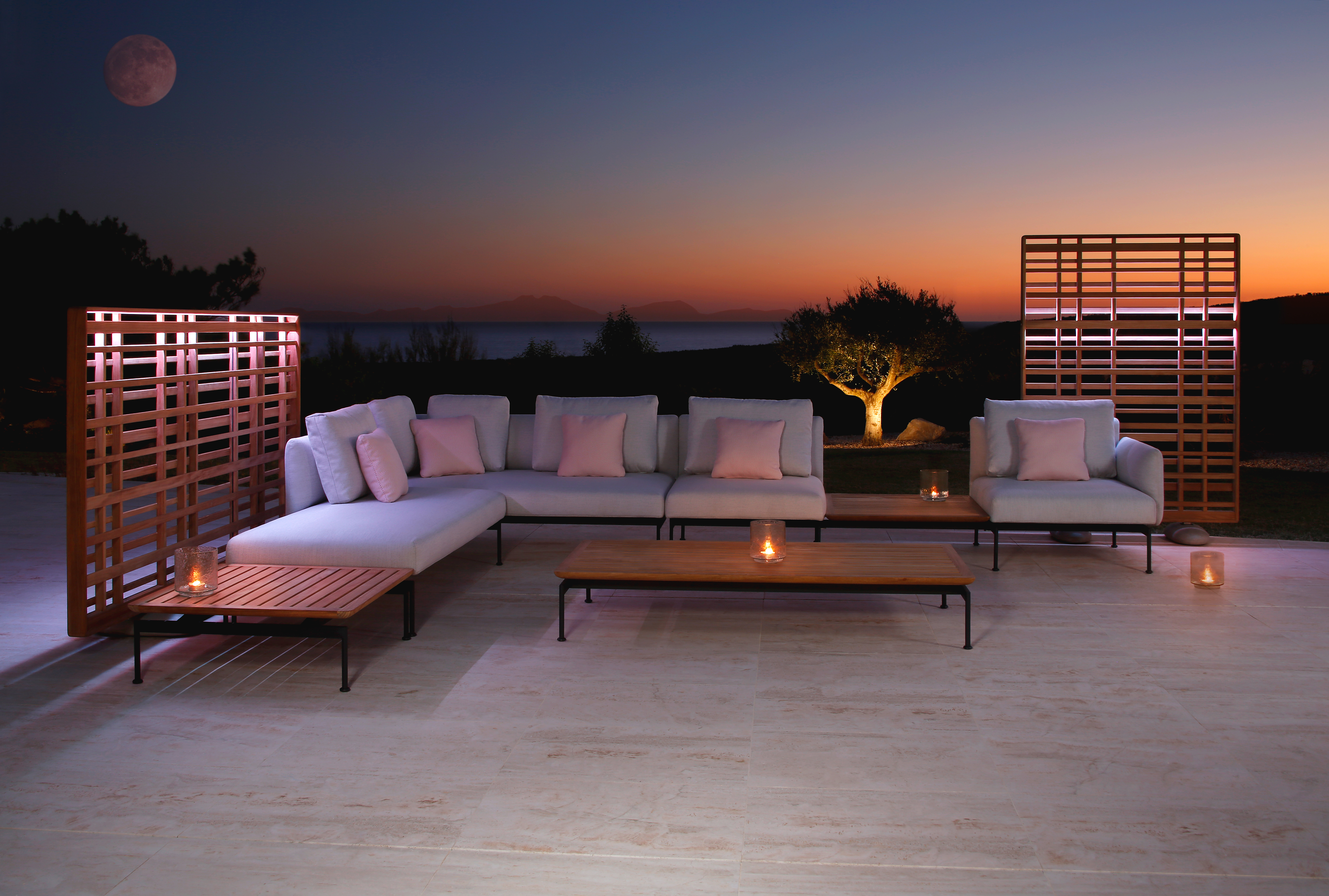 Layout collection is a modular deep seating system, which brings elegant indoor lounging to outdoor spaces. The collection is comprised of two upholstered seat sizes and seven tables, which together create intimate or grand seating environments. Create and configure an individual system that perfectly fits your clientsí outdoor living briefs. Upholstered backs and arms are separate components, using the best Sunbrellaģ Rainģ waterproof fabrics that the outdoor industry has to offer. These can be attached on any side of the seats to create sofas, corner sectional, loungers, chairs, and many asymmetrical configurations. Refined frames support both the upholstered seats and a choice of teak tables. Layout is a creative kit of parts to build the perfect outdoor living room, as designed by Nathalie de Leval and Andrew Jones.
Woodland Screen collection is a companion design to the Layout Collection and can be used to create greater intimacy and enclosure for seating configurations. The light, random pattern of the teak slats, the soft edges and the pebble-like feet were inspired by nature and create an atmosphere of quiet sophistication. Available in two sizes: Landscape Ė h.?133cm x w.?228cm and Portrait Ė h.?178cm x w.?122cm.
UKsales@teak.com
USsales@teak.com
info@teak.com