New designer patterns and natural-effects join Harvey Maria collection of 'different by design' flooring options.
Harvey Maria's range of British, design-led LVT's includes eight collections, for commercial and residential specification.
Not only 'different by design', the range offers a raft of performance benefits, in a spectrum of colours and textures. Bespoke floors are also available, with high profile commissions including MasterCard and Belfast's Titanic Museum.
Its striking patterned ranges feature collaborative collections with much-loved British Designers. Dovetail, by award-winning textile artist Neisha Crosland, is one of the newest and combines a clean, linear motif with a repeating diamond design. Dovetail is offered in five colourways; Flax, Ink Black, Lavastone, Ochre and Oxford Blue, to complement a range of interior schemes. Other patterned ranges include vintage-style designs by Cath Kidston, and the nature-inspired 'Lattice Collection' by mixed media artist, Dee Hardwicke.
This spring, Harvey Maria also extends its offering of premium 'wood' patterns with its new Master Craftsman Series. Also known as 'the MSeries', the new range of registered emboss designs combine an ultra-realistic wood grain pattern with a matching textured top surface, creating three-dimensional depth and unrivalled authenticity. The MSeries includes four distinct collections of oak and wood plank designs: Natural Plank, Natural Oak, Parquet Oak and Selected Woods.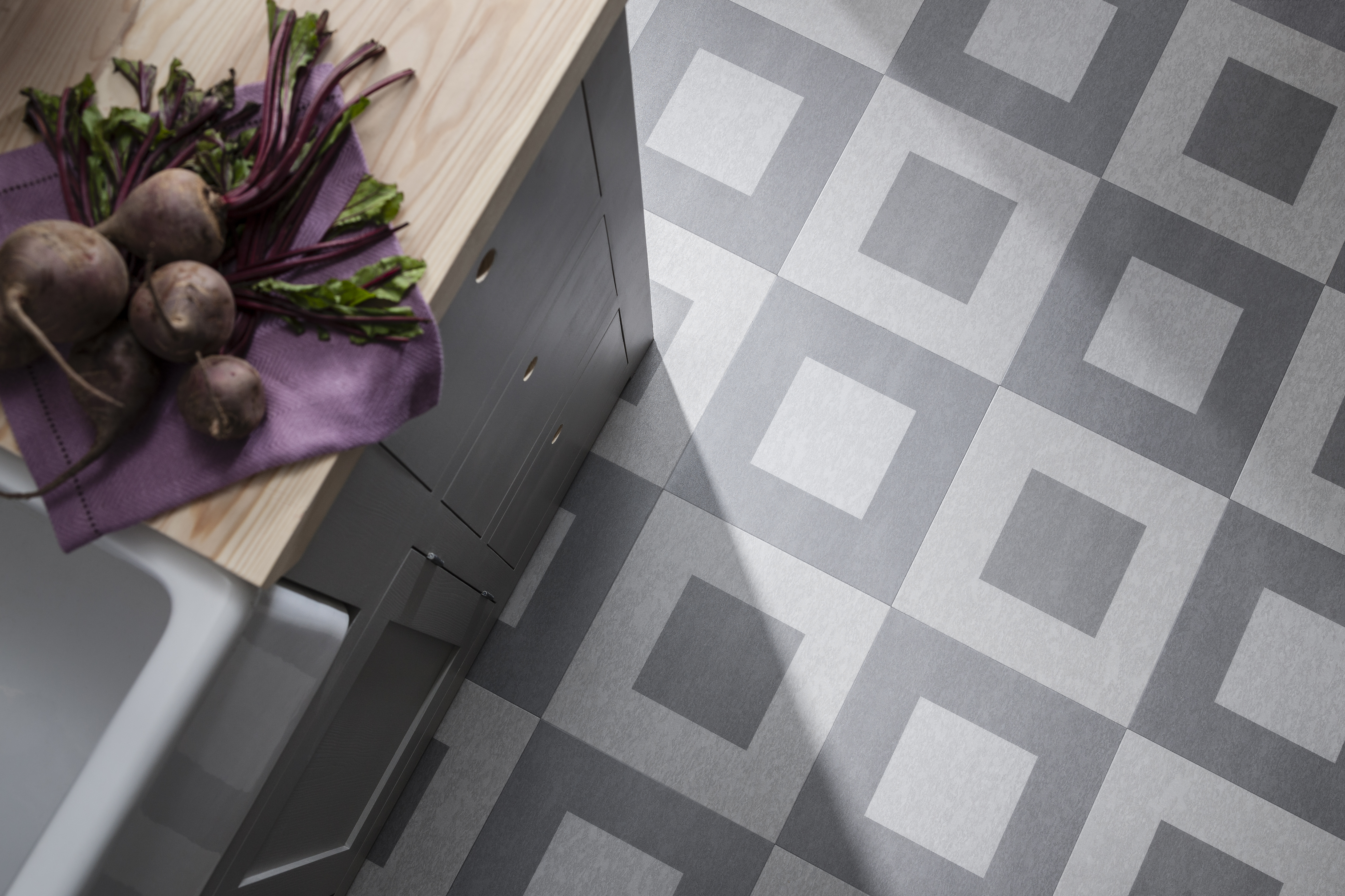 Other recent introductions include Organics – a series of abstract stone and complementary feature tiles. Four stone tiles are offered alongside eight matching two-tone tiles with a square-in-a-square design. The abstract tiles can be used to create feature areas and borders, or laid continuously for a geometric effect.
As well as bringing pattern and colour to the interior, all Harvey Maria floors provide a practical and hardwearing surface, that's waterproof and slip-resistant.  The designs can be installed in all settings and are also suitable for specification with underfloor heating.
Harvey Maria designs are available through a UK wide network of independent retailers, who also offer an expert fitting service.
0330 330 1231
info@harveymaria.com
www.harveymaria.com
Twitter:  @hmflooring
Instagram: @harveymaria
Facebook: hmflooring