London-based consultancy Run For The Hills has unveiled its design for TIVOLI, a new breed of boutique cinema which opened in Bath at the end of 2018.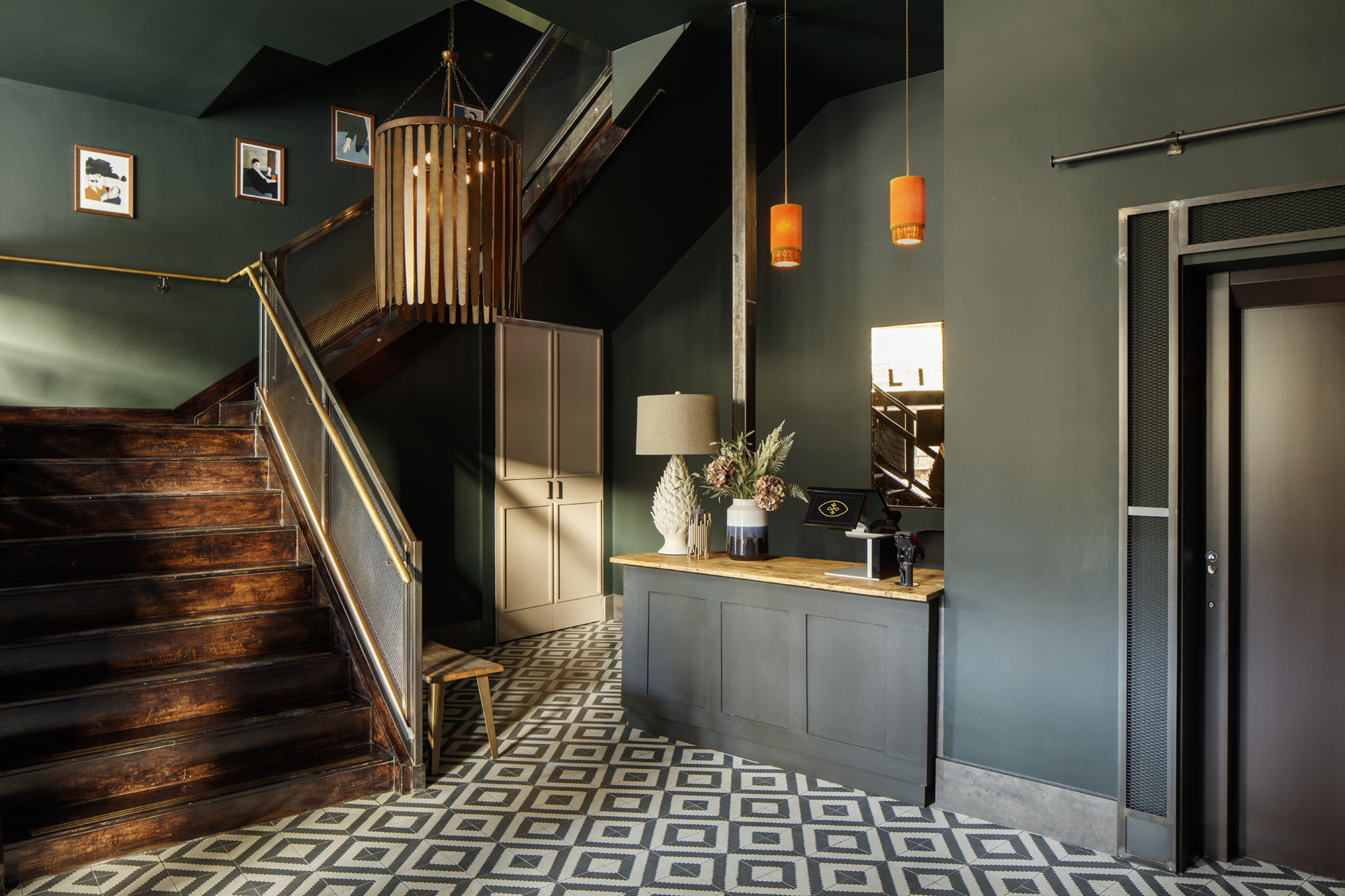 The studio has created not only the brand's visual identity but has also designed the interior of this first debut location, which showcases TIVOLI'S exciting and stylish screening rooms and high-end social and dining spaces, a destination in their own right.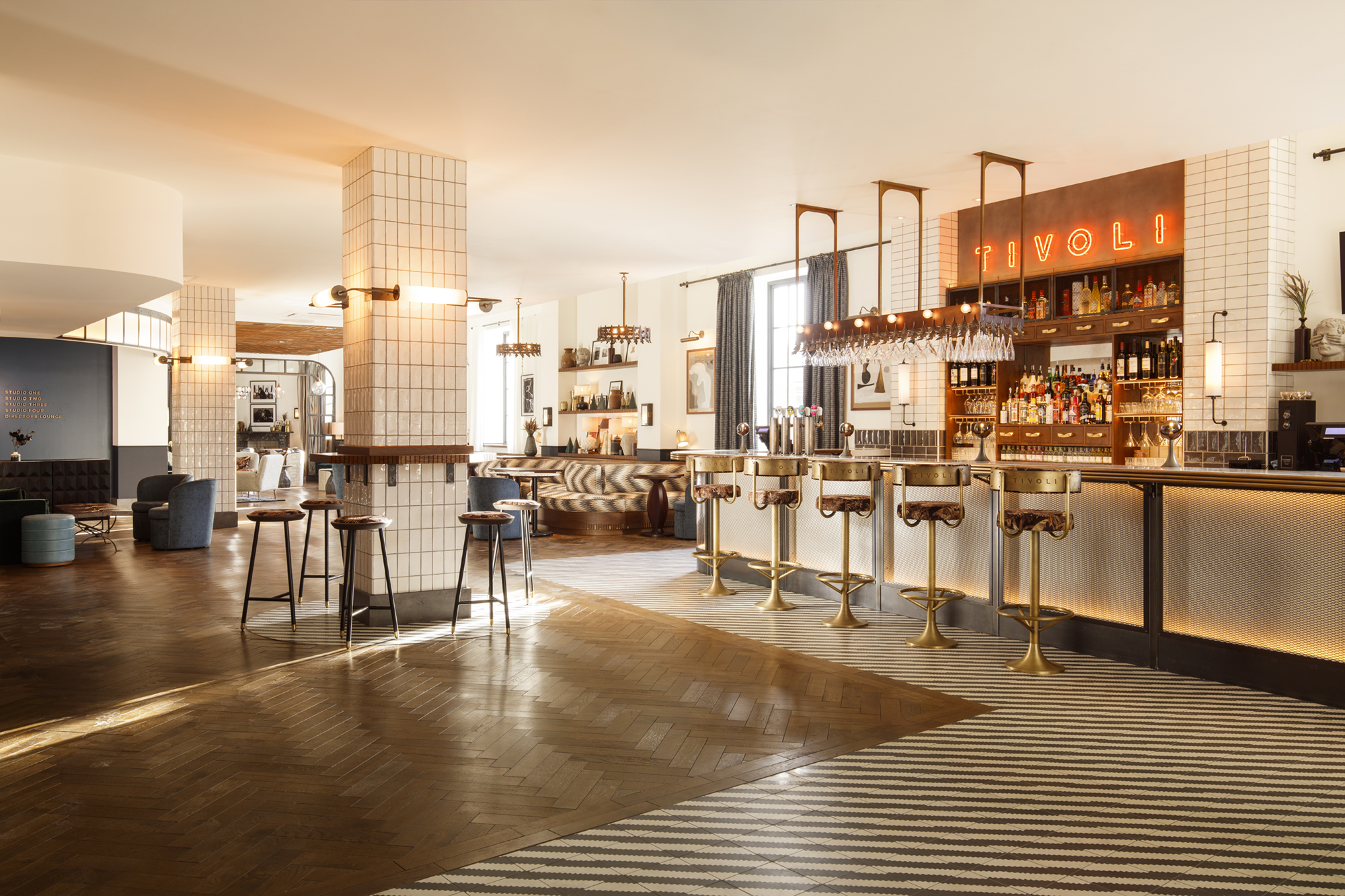 Run For The Hills worked very closely with the cinema to conceptualise and create the new brand's signature visual identity and the launch marketing campaign for this inaugural location. TIVOLI's characterful tone of voice is echoed across the cinema's advertising campaign, menus, and signage. The new logo is a bold, sans serif logotype that oozes confidence. The branding team also crafted the 'Cinema, Re-classified' marketing campaign, and the animated ident graphics that appear on screens around the venue, including the big ones.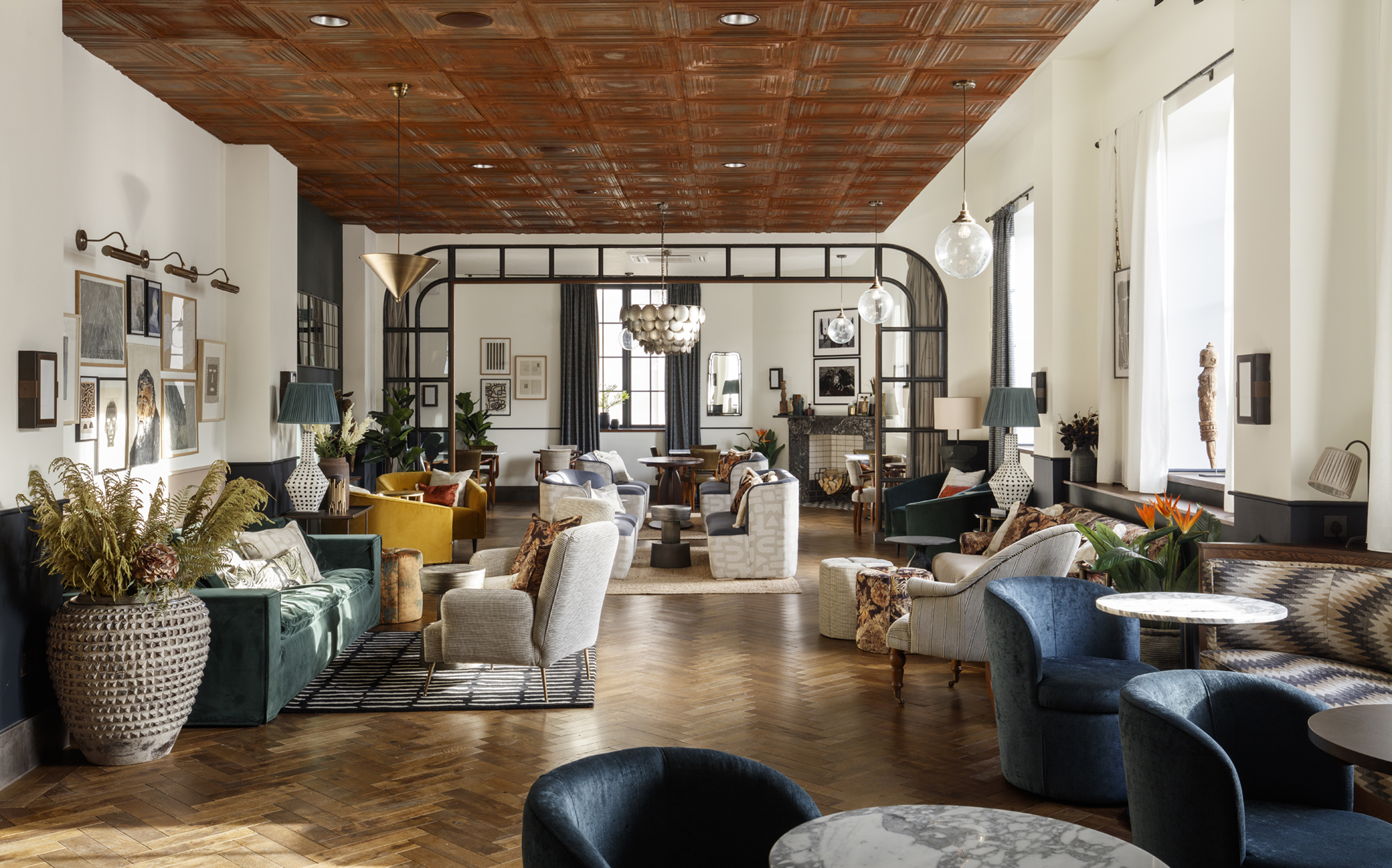 Justin Ribbons, CEO, TIVOLI Cinemas, commented, "We chose Run For The Hills because we'd seen their standout bar and restaurant design work and wanted a specialist hospitality design partner to help make TIVOLI a destination in its own right, that also happens to be a boutique cinema. We also like the fact they do both branding and interiors, so we got to work with just one design shop to create a seamless, new brand identity and in-venue look, from the decorative scheme to the design of the menu, signage and ad campaign."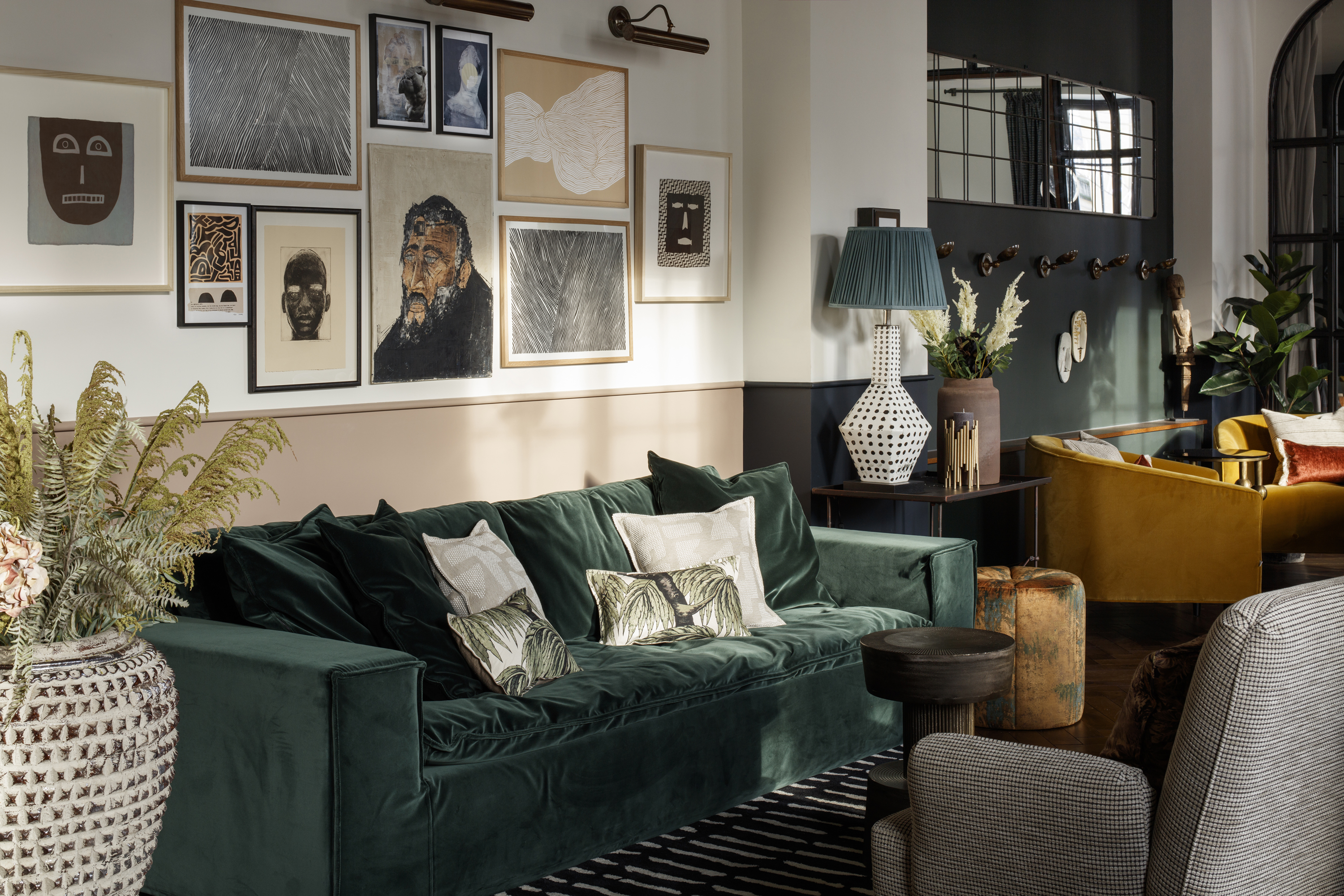 The overall design of the main hospitality space on the first floor is laid-back luxe. The core colour palette is rich golds, ochres, olive greens and dusky blue tones in slouchy linens, brassy velvets and deeply textured weaves. The venue is dotted with comfy sofas, deep armchairs, decorative rugs, warm wooden chairs and upholstered stools in contrasting textures and patterns. The layout is designed to create natural zones between the bar, café-lounge area and more formal dining areas. Flooring and tiles are kept monochromatic, ranging from stone-hued neutrals to black and white stripes, letting the upholstery and soft furnishings add colour and patterns.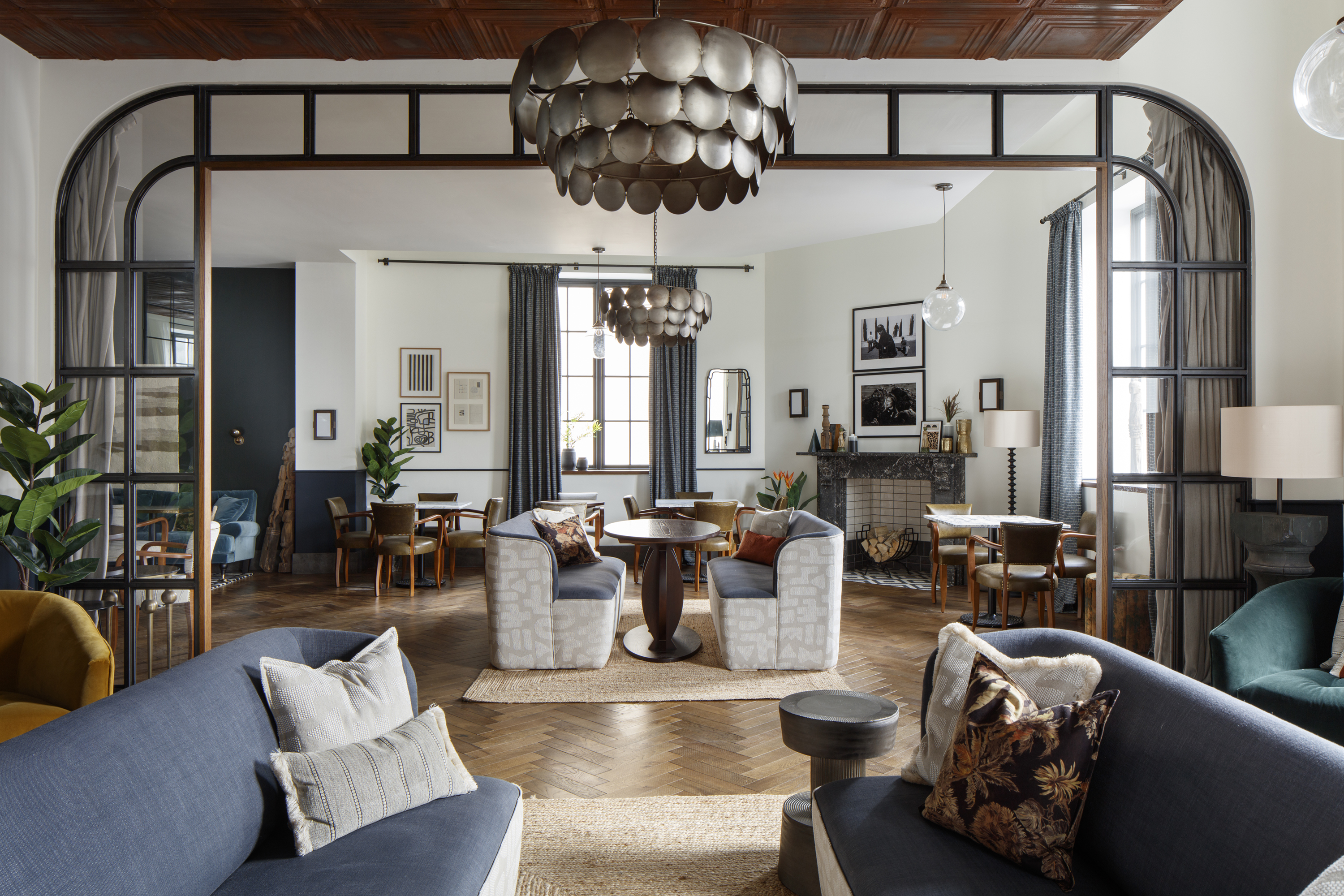 Creative Director, Anna Burles, of Run For The Hills said: "This is our first foray into cinema design and we've absolutely loved it. Tivoli is a bold, charismatic new concept and our interior styling marries seamlessly with TIVOLI's branding, also designed by our graphics studio. The overall look and feel of our interior scheme is laid-back luxe, super stylish but very welcoming and ultra comfortable. Our client really enjoys the design process and it has been a privilege developing the concept with him and we are so proud to show it off now that it's open."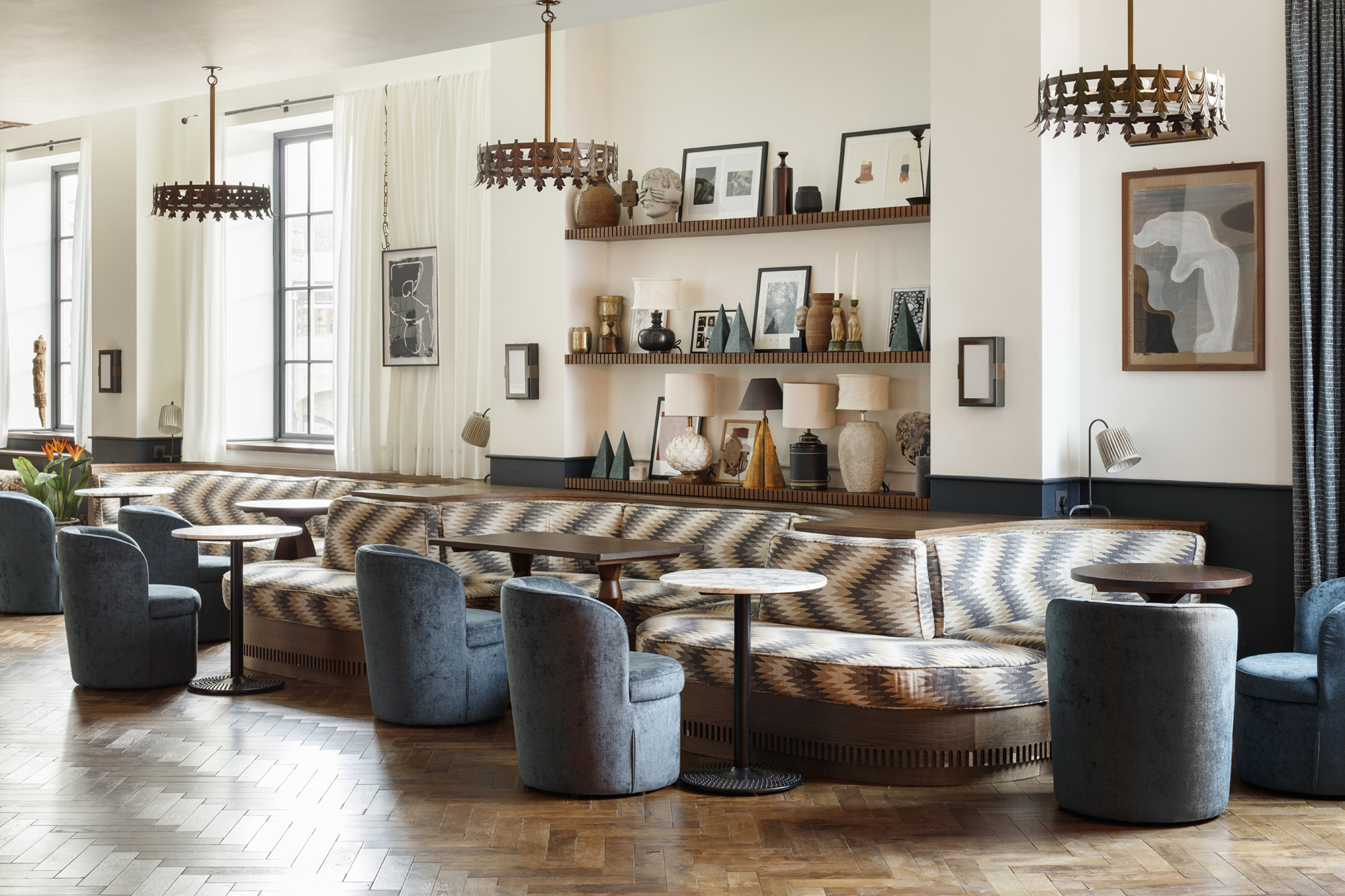 Run For The Hills Creative Director, Chris Trotman added, "Being lovers of film, this project was very exciting, getting to create a new brand in a really cool sector. We are also bang on the target demographic, being die-hard boutique cinema goers ourselves, so It's also been a real privilege to be part of the re-shaping the UK's cinema lands cape. We love what we've created for the Tivoli brand. It has a laid back, welcoming and charismatic personality which is laced with shots of grit and wit. Stylish and sophisticated, with an enigmatic motif. The venue is also filled with partially-hidden TIVOLI imprints for guests to discover. Some engraved, others melded into metalwork. See if you can spot them!"