Brown's, the Rocco Forte Hotel, has unveiled its new British springtime-inspired floral front hall, designed by Olga Polizzi.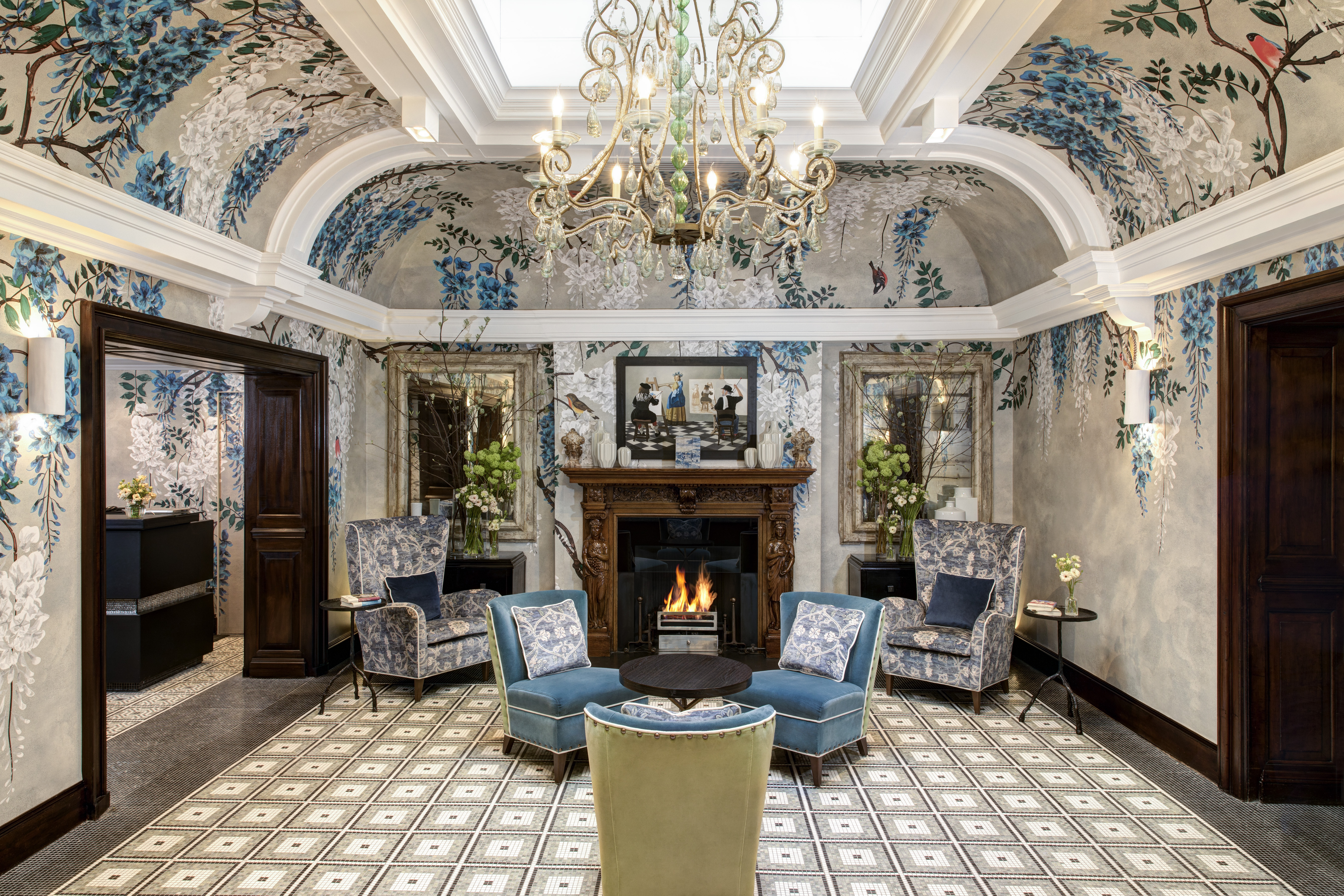 Since opening in 1837, the London hotel has always been at the forefront of design and, in this latest unveiling, Olga Polizzi, Director of Design for Rocco Forte Hotels, has paid homage to Brown's British heritage and illustrious legacy through the exquisite décor and ornately crafted patterns of its new reception area.
The piece de resistance of the new front hall is the hand painted wallpaper featuring whimsical wisteria, created exclusively for Brown's by renowned British Interior Designer and Artist, Adam Ellis.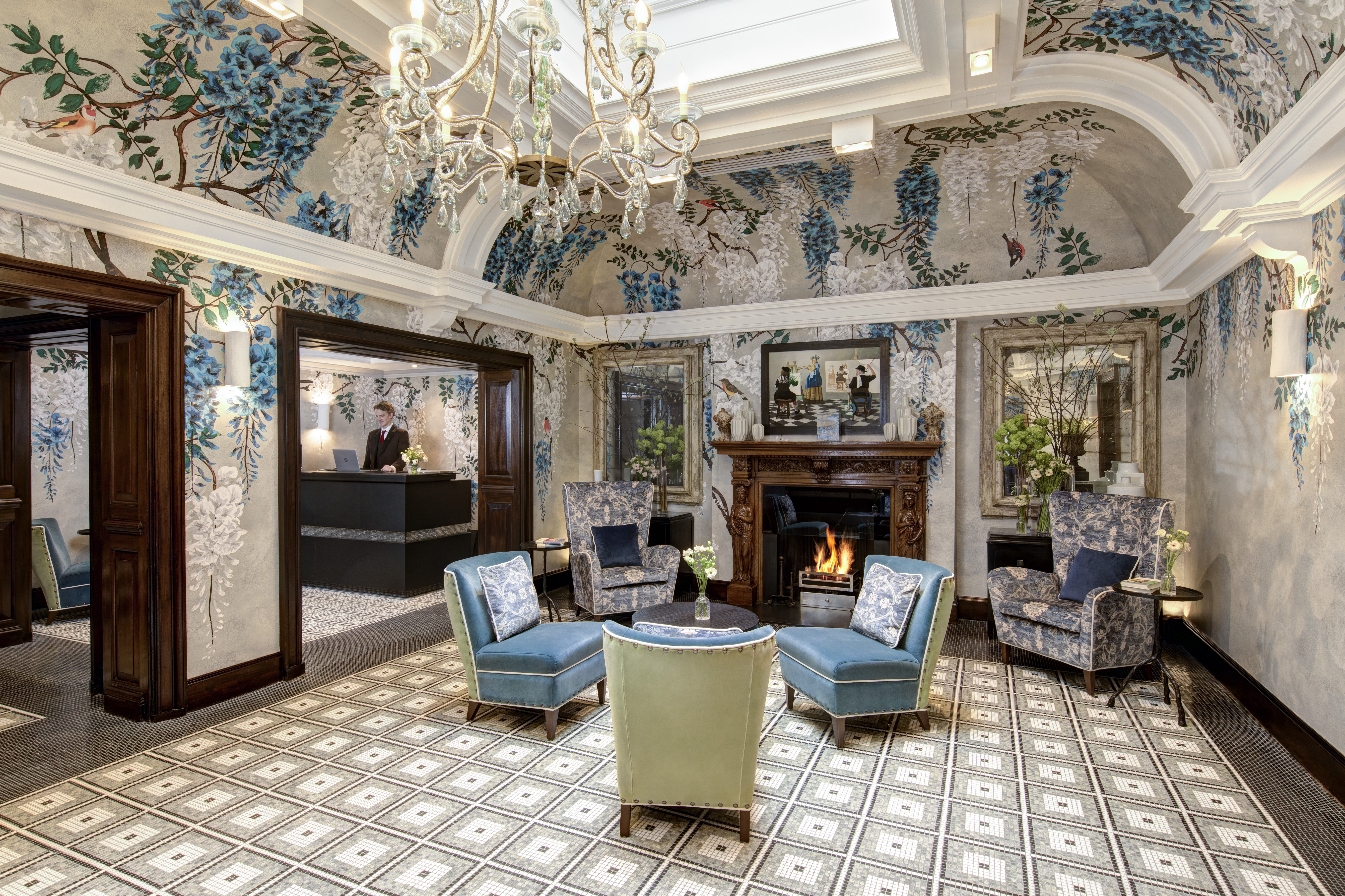 Polizzi, the creative mind behind the design process commented: "I wanted to convey the quintessential English garden feel in a fun and playful way. The oversized wisteria, the bright colours and strong patterns are an ode to spring in the United Kingdom and make the front hall interesting and joyful." 
The harmonious palette of blue and mint green hues combine to create a residential-style space where guests are welcomed to their home-away-from-home. The new front hall also features a signature belvedere glass roof that brings an abundance of natural daylight into the centre of the space.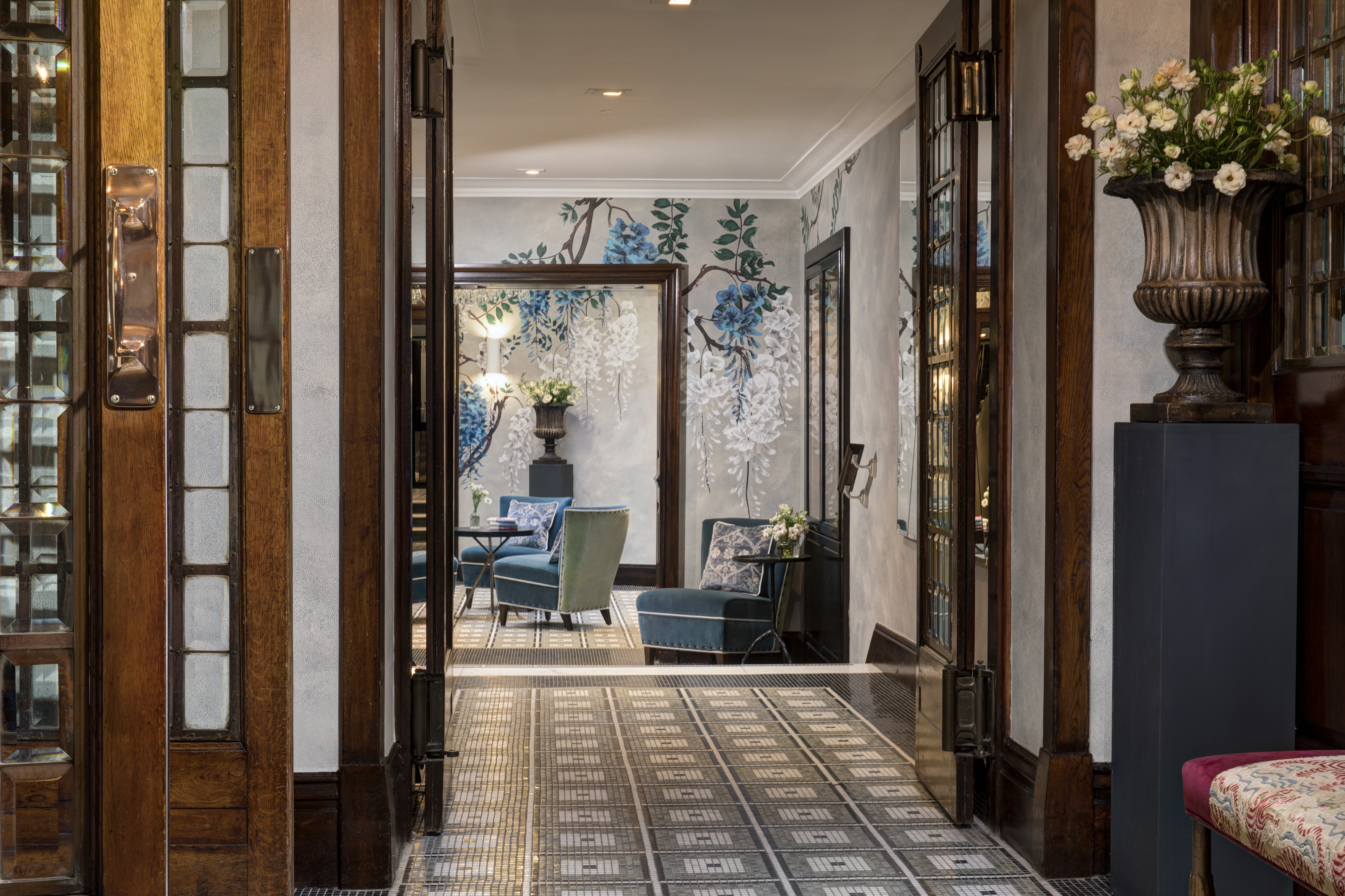 Polizzi added: "The new Belvedere glass roof has flooded the reception with light and added a sudden skyward view. The concierge team also now have their own reserved area where they can attend to guests in private."

Stuart Johnson, Managing Director of Brown's Hotel, said of the new design: "Olga Polizzi has triumphed once again in completing the final piece of the jigsaw and remodelling the entire ground floor, with an opulent space and feeling of a walk through an English country garden."
The new front hall follows a larger restoration of Brown's. The signature Donovan Bar exudes luxury with rich green velvety tones and the restaurant Beck at Brown's boasts playful foliage patterns. Both spaces were renovated in 2018, and collectively furnish a stunning new look for the entire ground floor.