Resonate Interiors assisted the Bank of Beirut with its relocation from the West End to the City of London recently.
The bank bought 66 Cannon street from Alpha Bank, a previous Resonate Client. Resonate has been successfully involved in the building for two separate clients taking both to new and spectacular environments.
66 Cannon Street was a Category A and B fit out. Resonate stripped the building back to its core including windows lift shafts, plant removal and all interiors. By doing this the designers were left with a blank canvas, allowing a steady re-build for this client owned building in exactly the way they wanted to work.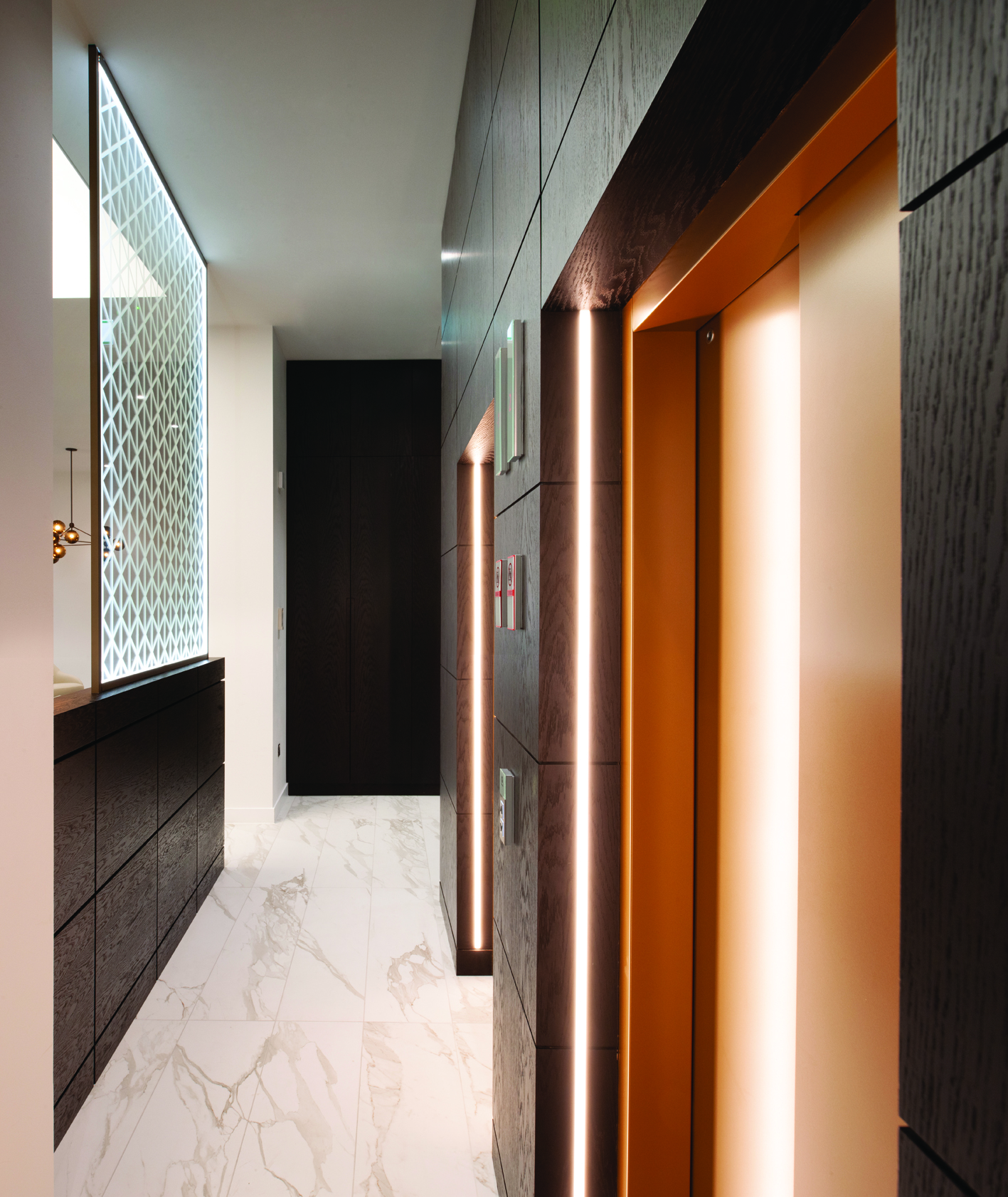 The overall building is 15000 sq. ft and a complicated floor plate was carefully divided on seven floors (the fourth and fifth floors are due to be sublet).
Resonate started work in the entrance area to make this a more inviting experience for clients and staff, additionally this is partially a retail bank, and customers would need first class treatment and hospitality.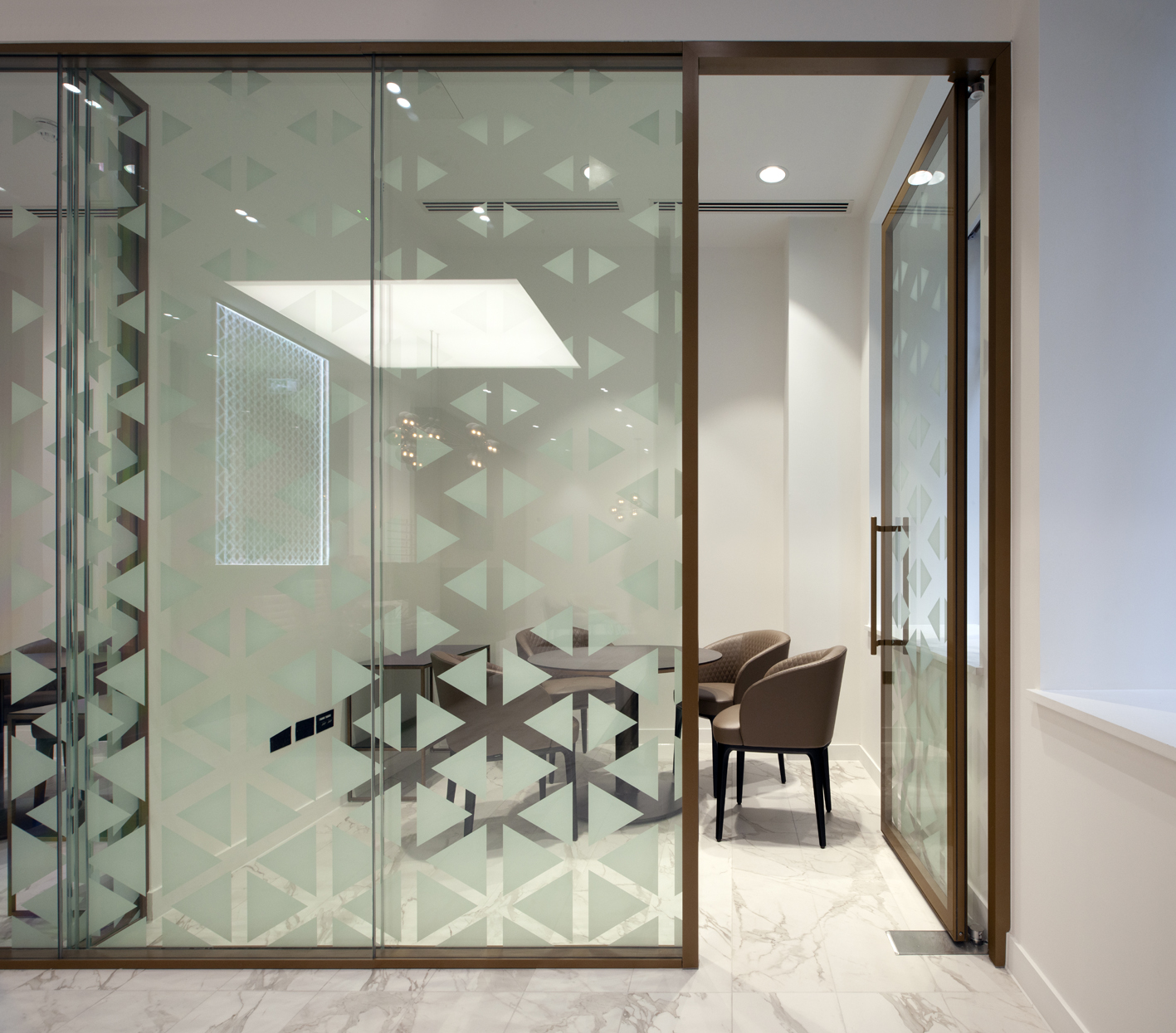 The workspace starts on the rear part of the ground floor and all office floors are similar in layout, so the bank can plug and play the floors. For this design Resonate opted to use timber vinyl and woven vinyl allowing a more contemporary and harder wearing finish instead of carpet tiles.
The lower ground was a revelation in terms of what Resonate achieved in the space. Originally this room was filled with 60 per cent plant equipment. It now houses, IT, showers and lockers, cycling storage and a large breakout canteen for all staff. The breakout space, despite being on the lower ground, has some access to natural light through the arches under Canon Street. It is also beautifully lit and has become an inviting space for staff to collaborate, relax & eat lunch or have informal meetings.
The first floor was the executive floor for the CEO office and CEO meeting rooms with the fantastic ceiling heights and Georgian detailing. Light and bright finishes with bronze detailing carry on from the ground floor allowing the language of finishes and attention to detail to continue throughout this project.
Newly refurbished WCís have also been fitted out and installed on all floors the overall look is contemporary yet stylish, the colour scheme is predominantly a gold and white colour palette.
The crowning jewel is the sixth floor at the top of the building where the boardroom and chairmanís office is located. This has a sense of gravitas with smoked oak panelling utilised throughout and marble floors are lifted with a handmade inset rug.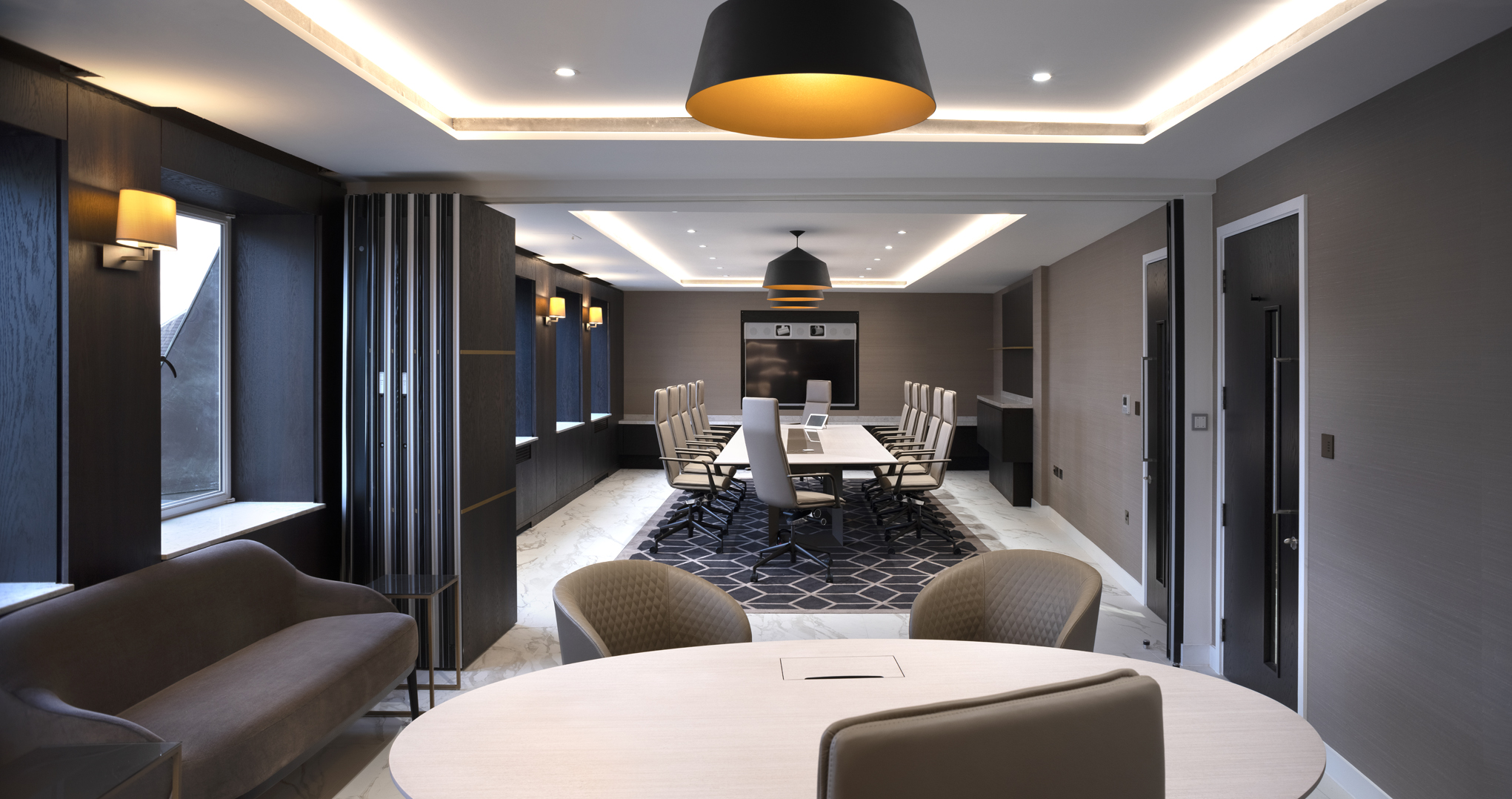 The overall sense is one of stability & experience, not opulence but one in which the board can be proud to host meetings with full AV capability. Also located on this upper floor is the kitchen to serve the board meetings and a large training / general purpose room for the bank that can be transformed to have many different uses.