The final deadline to submit your Completed Buildings, Future Projects or Landscape work in to WAF awards 2019 is Friday 17 May.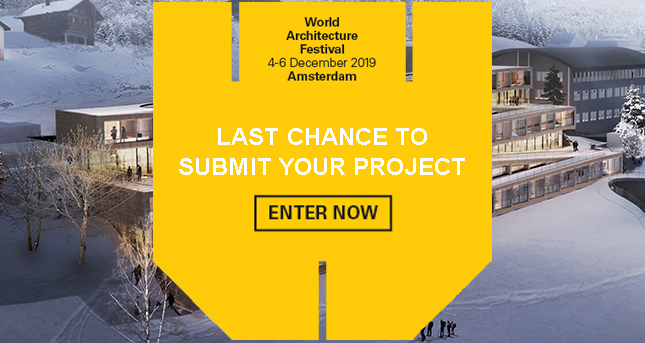 With the final deadline fast approaching now is the time to submit your work across 33 categories open for entries.
Enter now for the exclusive opportunity to present LIVE at the festival and gain invaluable feedback from the most influential figures in architecture. This year's judges include; Alison Brooks, Peter Cook, Francine Houben, Aaron Betsky, Sanjay Puri and many more.