Lyndon has introduced a variety of power and data options for its best-selling seating and table collections.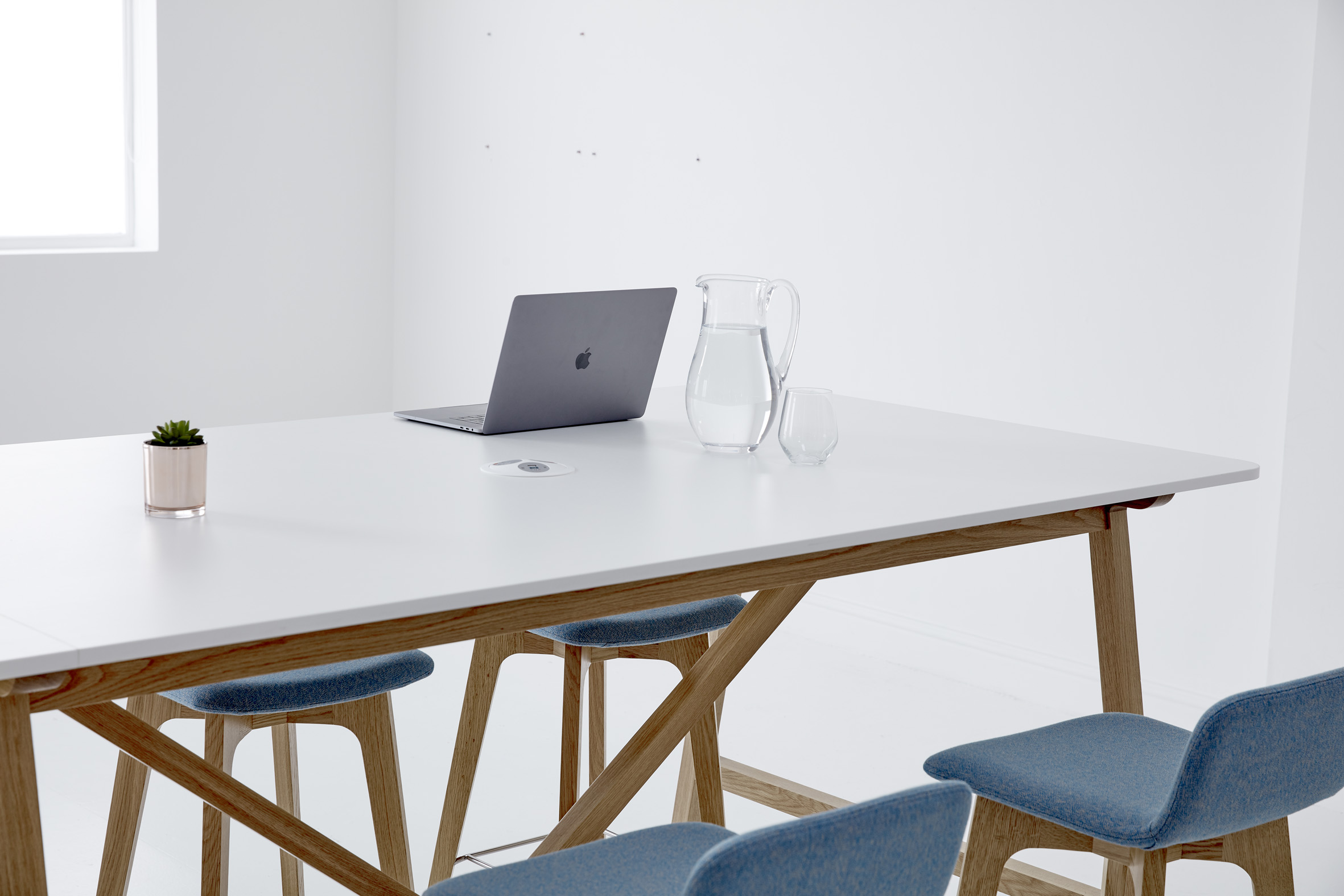 Comprised of integral and freestanding power socket and USB ports, these options are available for selected upholstered seating, work booths, desks and tables. Perfect for all areas of the workplace, together with hotel lobbies, retail spaces and airports, they assist the flow of technology and keep electronic devices connected and charged.
Whether working at a desk, catching up on emails in the Work Cafť, or enjoying brunch in a local cafť, power and data options can be seamlessly integrated into Lyndonís Agent and Isla tables to help increase productivity, flexibility and convenience.
For use in breakout areas and informal meeting and reception spaces, both Lyndonís popular Arthur seating booth and the modular Arthur CityScape collections feature integral power and data points that are subtly located above the leg framework; making them unobtrusive and easy to access. Equally, Lyndonís Entente collection of high and low back booths offers exceptional seating and technology combined into one striking piece.
01242 584897 | www.lyndon.co.uk
†