Bisca designers approach every bespoke staircase or balustrade design with a blank sheet of paper and an open mind.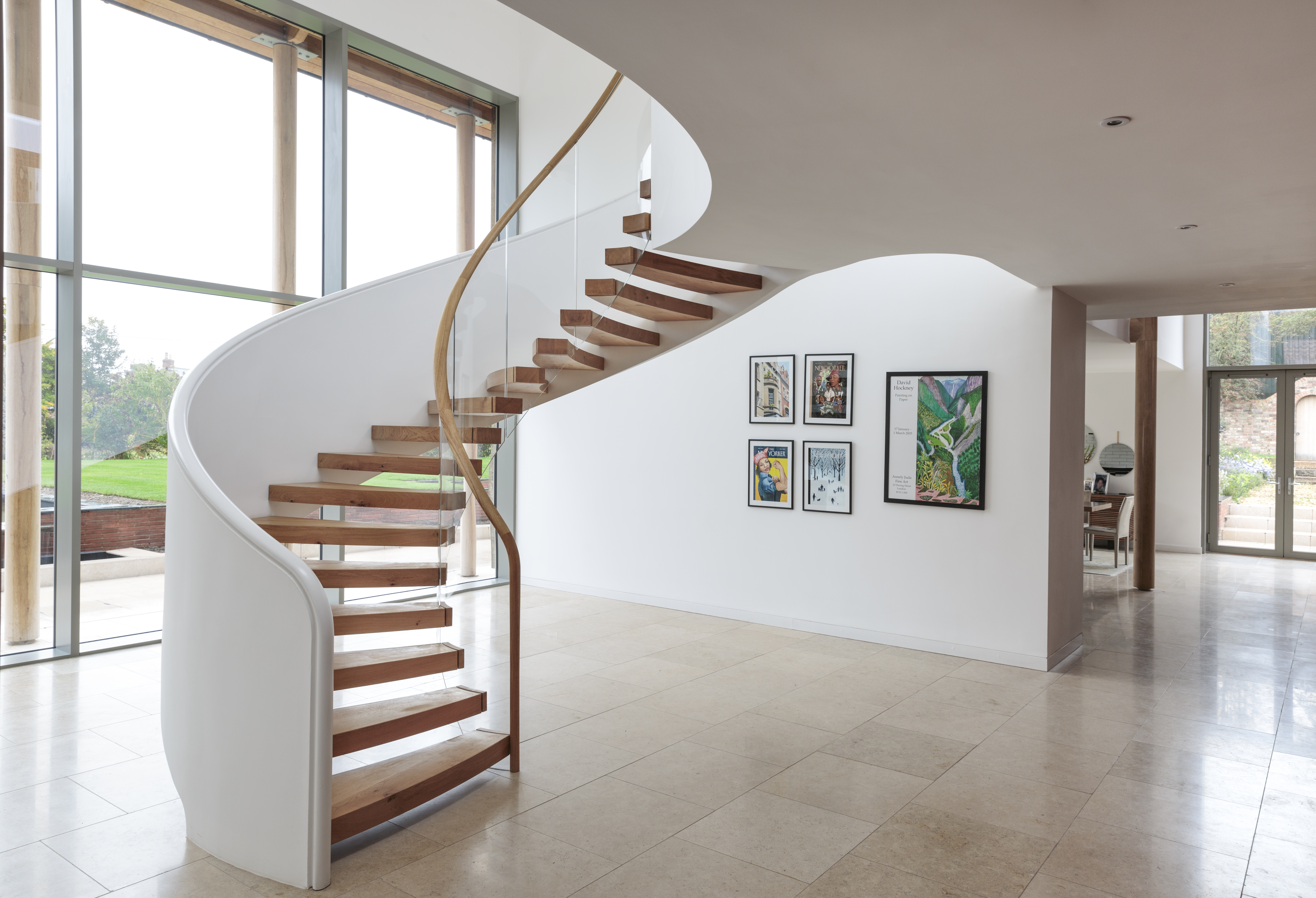 Not having to restrict themselves to creating a design around common parts or stock items, they have complete freedom to create a commission completely unique to each client and each property, using materials of the individual client's choice.
The measure of a great staircase or balustrade is one that fits its environment and completely integrates into the character of a property regardless of period. From the first phone call, Bisca takes responsibility for the new design right through to final installation.
It's never too early to talk to Bisca about staircase design. Fully aware of the shifting nature of a project, walls move, thickness of cladding changes, old beams/pipes or even bats are unearthed or discovered, Bisca will liaise with other members of the project team, for example structural engineers, project manager, builder etc to ensure everyone is always kept up to date.
Bisca's concept design service includes sketches and material samples to allow clients to visualise how their staircase will look and feel in the context of the intended space.