CEDIA ® has launched a new Continuing Professional Development (CPD) training course for design and build professionals on Designing Home Cinemas and Media Rooms.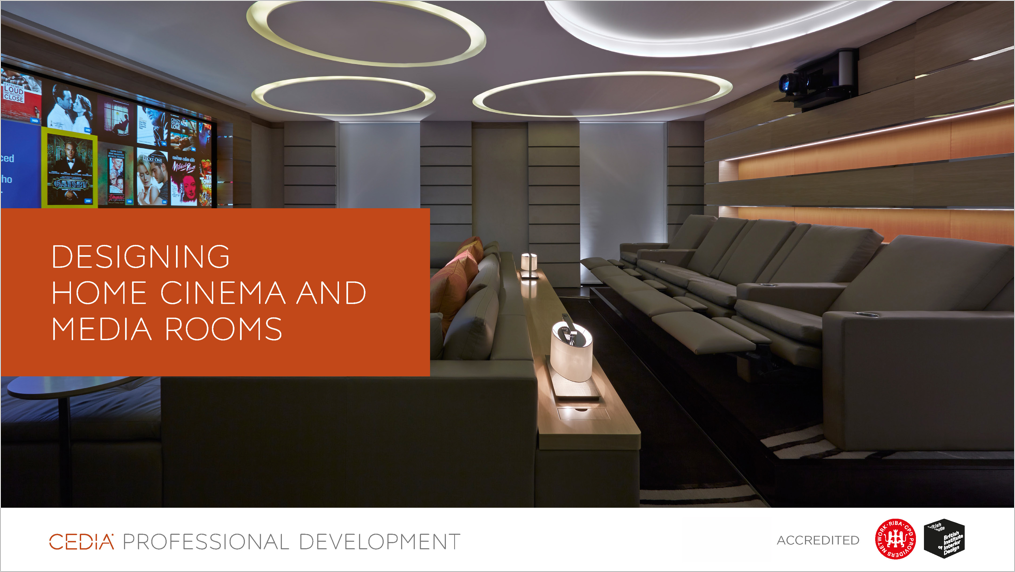 This CPD is tailored to help architects, interior designers, and property developers understand how to help clients choose and specify rooms, as well as the design principles needed for a dedicated entertainment space.
"At CEDIA, training is the very core of our organisation, and Designing Home Cinemas and Media Rooms CPD is a crucial, new resource for design and build professionals," comments Matt Nimmons, Managing Director, CEDIA EMEA. "This CPD will allow them to connect with those technology integrators who are CEDIA members, and understand the importance of working together in the early stages of a project, as well as keeping an ongoing relationship long after the project is complete."
Digital entertainment plays a huge part in the modern lifestyle and is something that can be truly astounding when experienced in the correct environment. Dedicated and convertible entertainment spaces need careful thought and professional design to perform well, and ultimately impress the homeowner.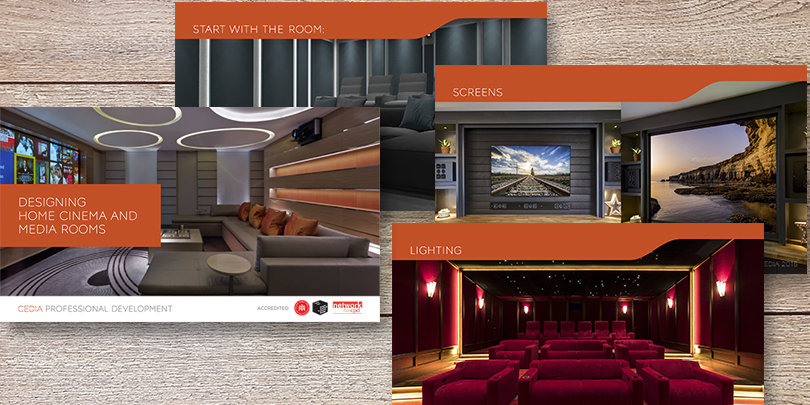 Accredited by the Royal Institute of British Architects (RIBA) and the British Institute of Interior Design (BIID), this new CPD course identifies the key principles of how to design and implement these entertainment spaces, with the following learning objectives:
Understand the difference between a home cinema and media room, and the basic vocabulary used to describe them.
Understand how to raise awareness of home cinemas and media rooms, how to help clients choose and specify rooms.
Understand all the components that make a good home cinema room and media room, including standards and best practices.
Understand the design principles of sound and vision.
Understand how to work with a system designer and look at requirements
Delivering a smart home to a client requires collaboration between the design and build professional and the technology integrator. CEDIA members are integrators who specialise in the planning, design, supply, installation, and concealment of technology systems for the modern, intelligent home. They partner directly with design professionals to maximise the lifestyle, function, aesthetic, and efficiency benefits of the connected home for their clients.
CEDIA offers a Finder Service on its website, which allows design and build professionals to locate their nearest technology integrator. Users can search CEDIA member companies by postcode, services, and certification.