Getty Images Gallery, in association with Jonathan Adler, presents fifteen photographs by the uber-collectable chronicler of the golden age of wealth and beauty, Slim Aarons.
Available for the first time as fine art prints, focusing on the concept of leisure, this is also the first release to debut new black and white images. Starting with surprising scenes captured on a casual Central Park walkabout in 1947, and with locations ranging from Bermuda to Gstaad, the selections both honour and expand Slim's legacy.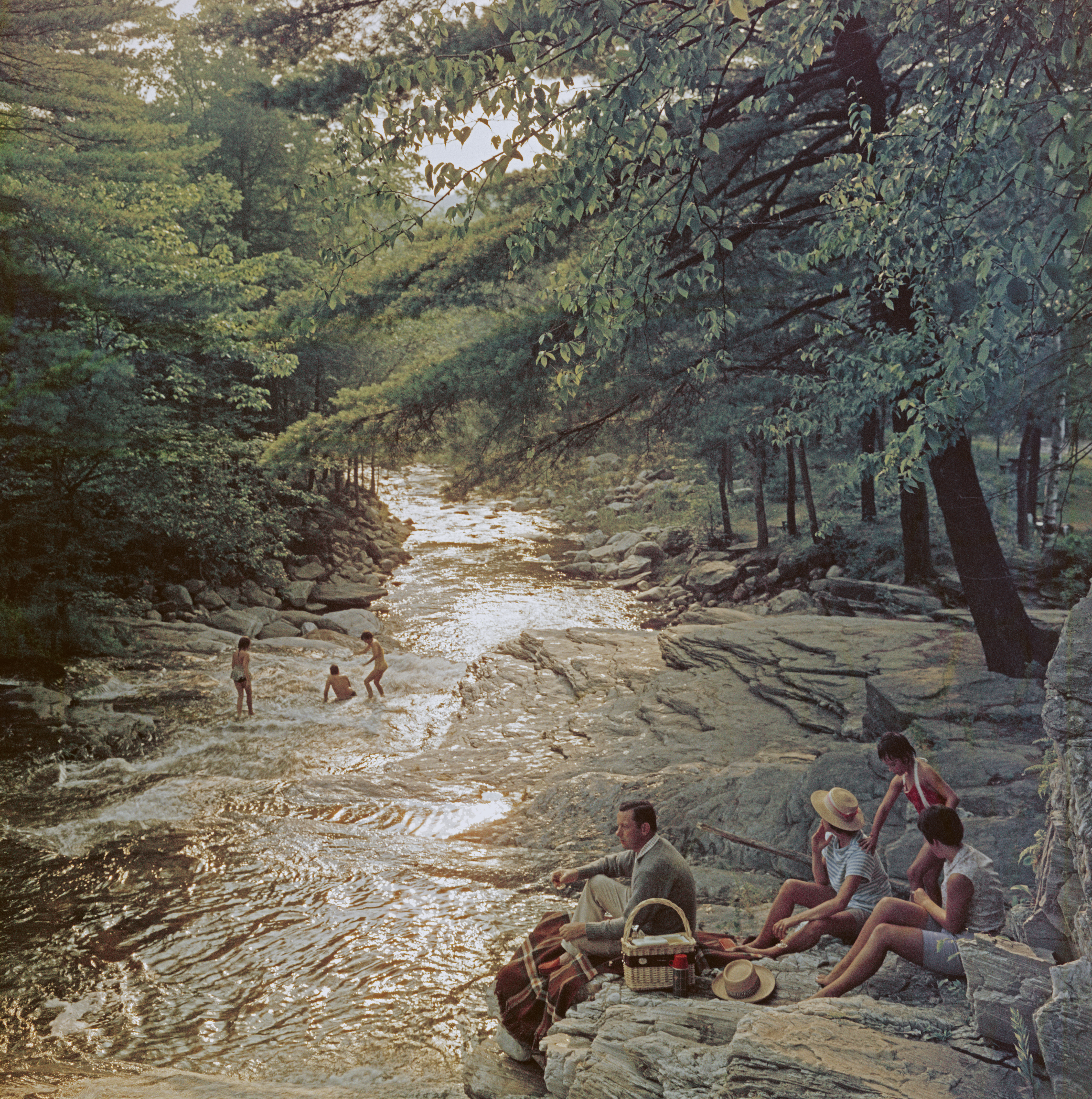 Over the course of a career lasting more than half a century, Slim Aarons portrayed high society, aristocracy, the celebrated and their milieu. In doing so, he captured a privileged world of leisure that occurred alongside – but quite separate from – the cultural and political backdrop of the second half of the twentieth century. The resulting photographs are a perfect complement to stylish interiors – from mid-century modern to high glamour.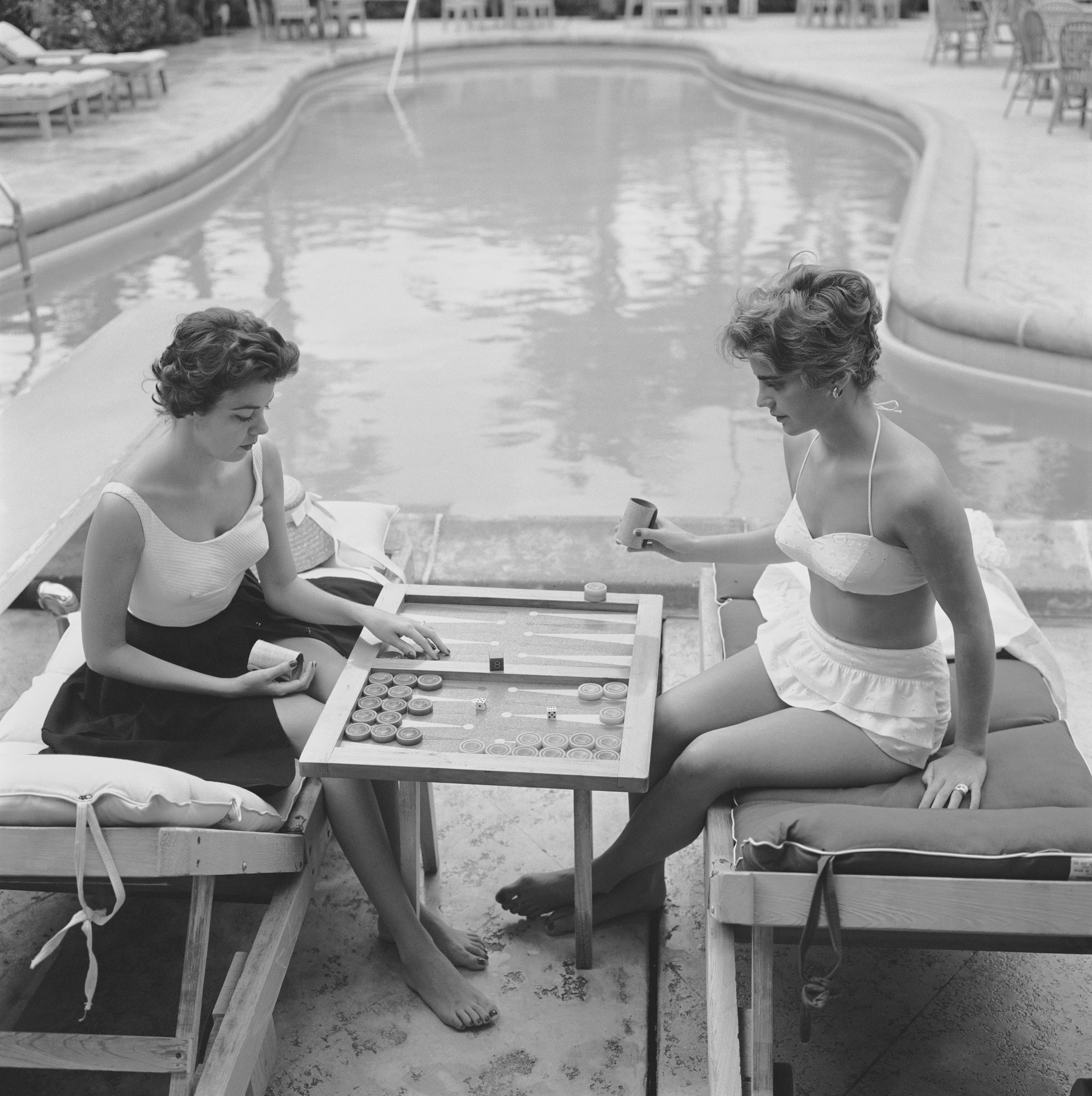 Getty Images, as the sole owner of the Slim Aarons archive, have partnered with Jonathan Adler to bring these latest high-quality prints to discerning collectors in the US. The images have been scrupulously researched and chosen by Getty Images Gallery's curator Shawn Waldron and Jonathan Adler, alongside the expert archivists at the Getty Images Archive. They were scanned, retouched and proofed to produce the highest quality prints, a painstaking process taking several months.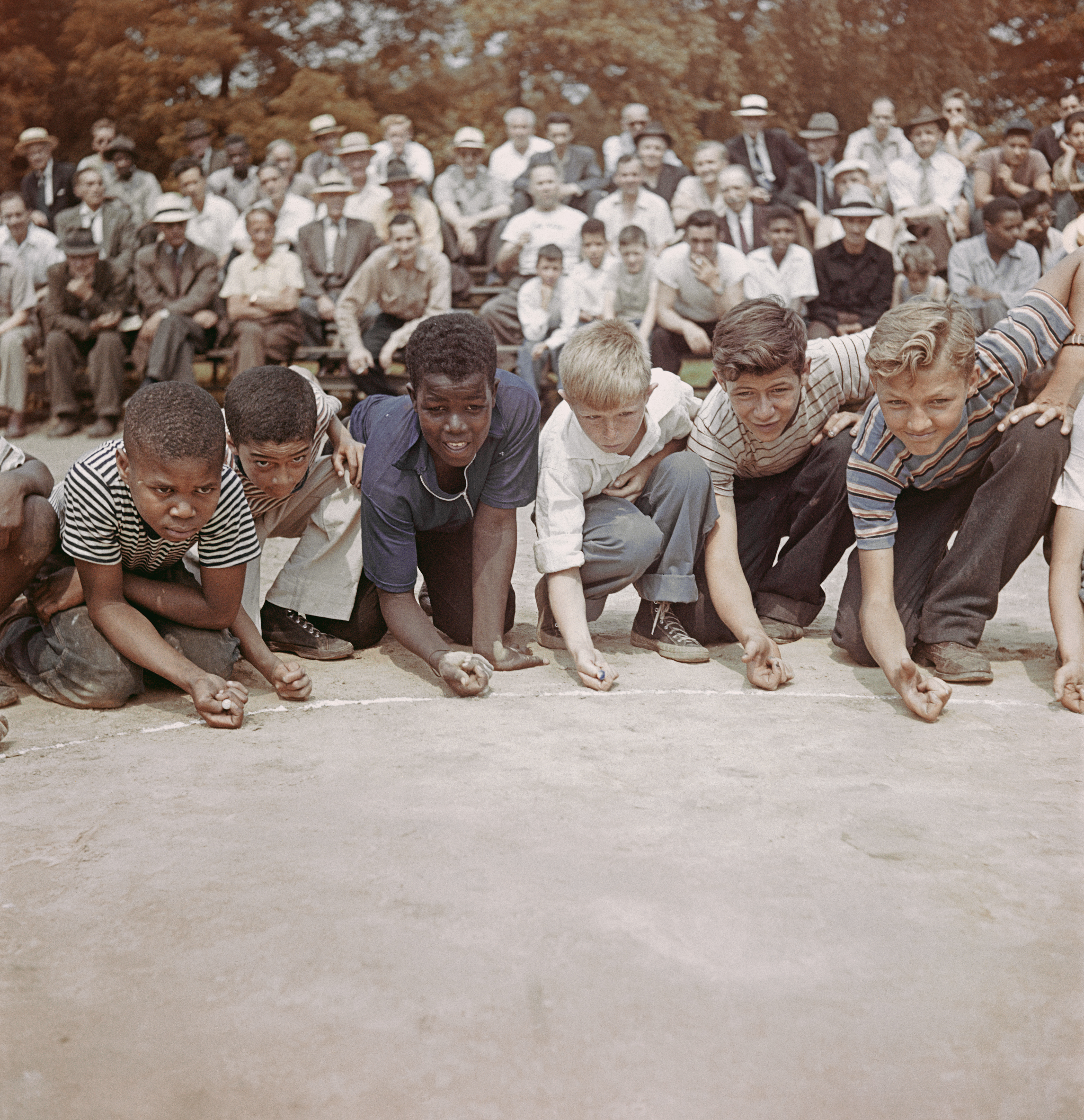 Shawn stated, "For the 2019 edition – our third annual release of unseen works from Slim's legendary archive – I focussed on surfacing images which represent his trademark sensibility but with a modern twist. These fifteen never-before-seen photographs range from the immediate post-war period through to the late 1960s and include scenes of sun, sand and snow. With a central theme of leisure running throughout, the selections include a few surprises, such as Handball in Central Park, alongside future bestsellers like Palm Beach Idyll and Holiday Hair Check. Slim collectors will find a lot to like in these new works."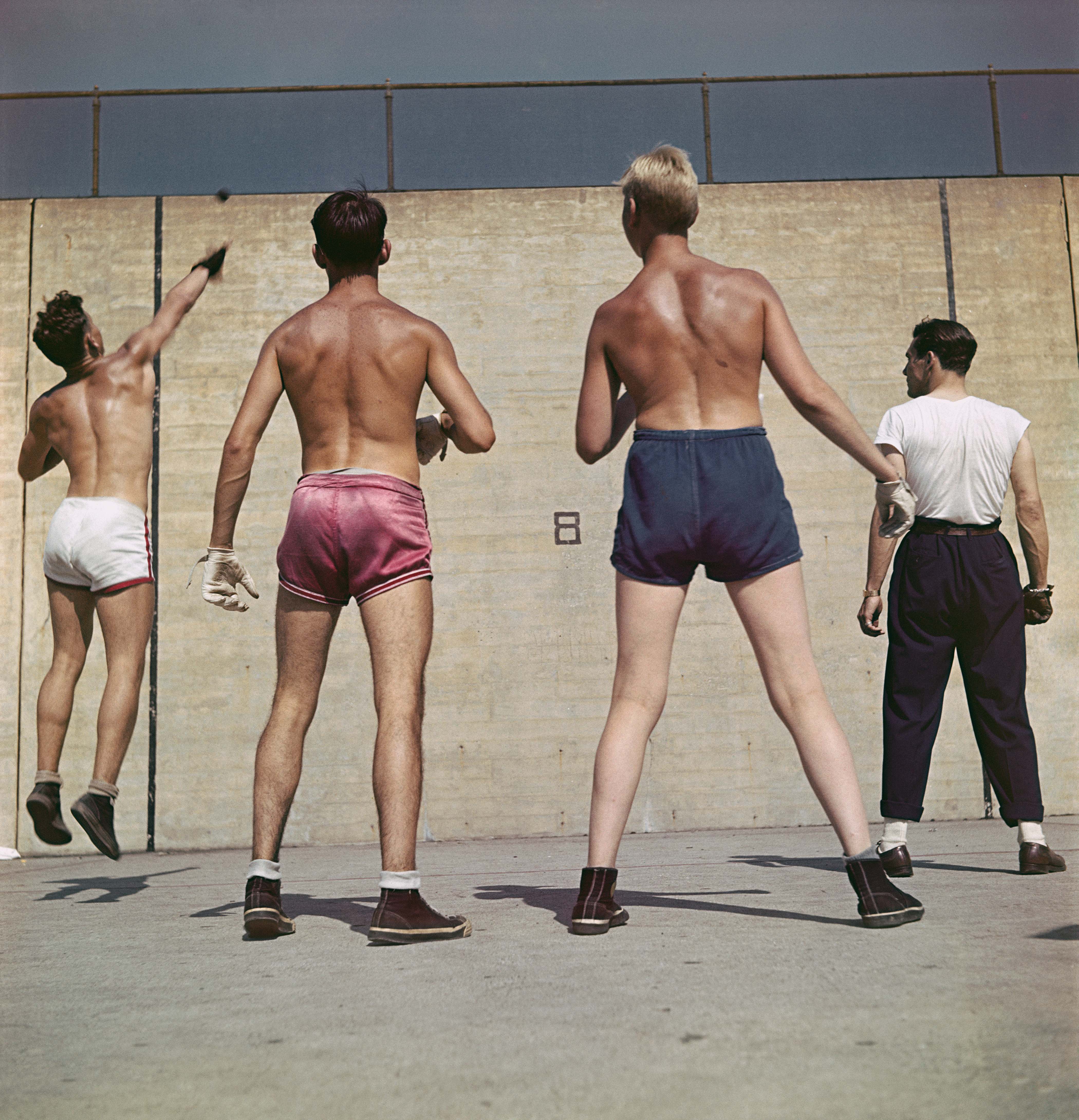 Jonathan Adler, commented, "Slim Aarons is my forever muse.  The more I dig in the archive, the more inspired I get.  I wish he were around now – I know he could bring my glamour game to 11."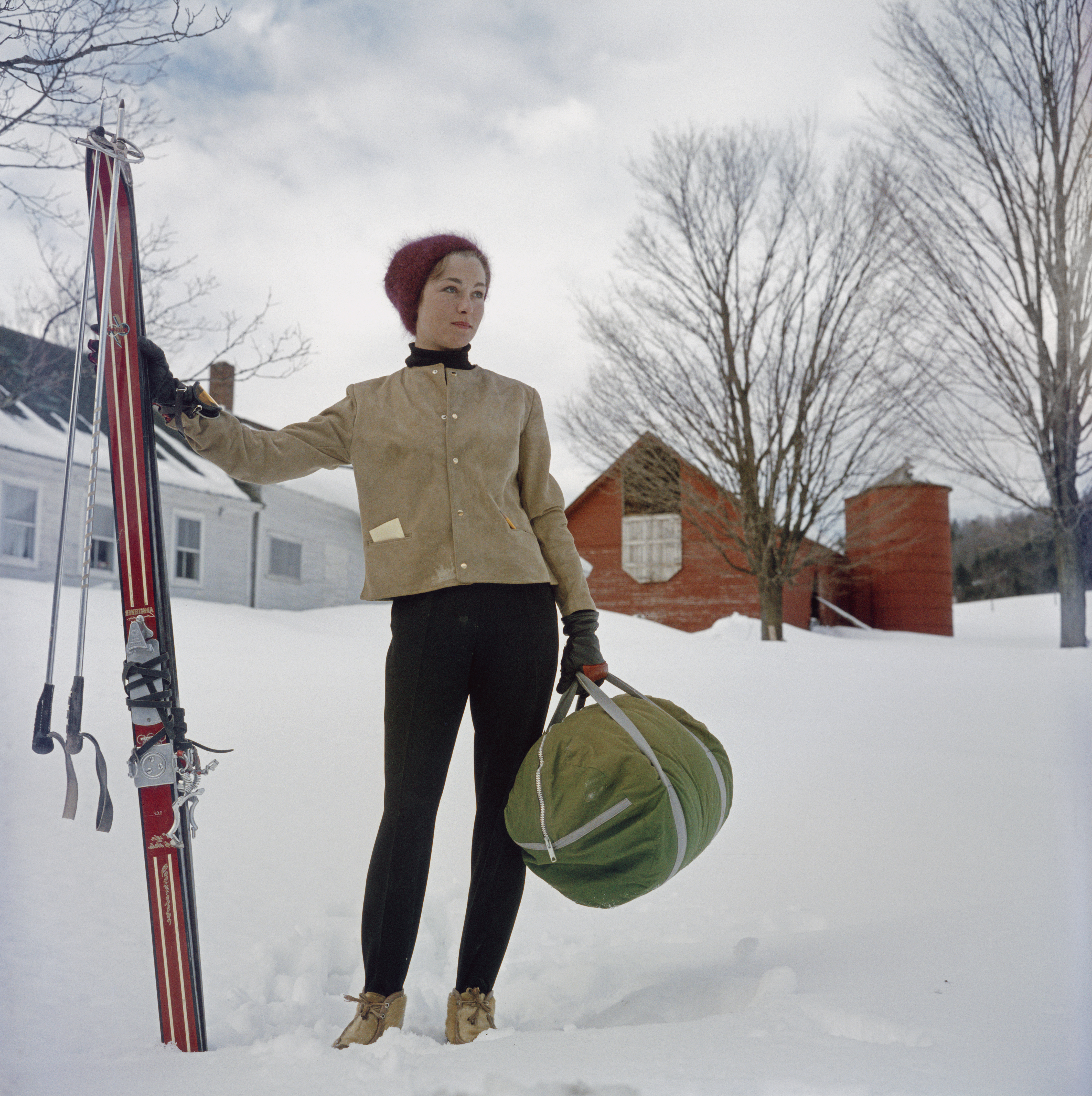 Slim Aarons
Slim Aarons' work epitomises mid-century glamour. Having started out as a combat photographer in World War II, he decided to 'walk on the sunny side of the street' and enjoy life photographing the elegant and the beautiful. In California, Slim captured the Hollywood elite – Humphrey Bogart, Lauren Bacall, Tony Curtis and Janet Leigh to name but a few. He was the inspiration for Jimmy Stewart's character in Rear Window, with his home in New York becoming the model for the apartment in the film. Slim spent some years in Rome for Life magazine covering the Vatican, Cinecittá, the Mafia and la dolce vita. Following that he settled with his wife, Lorita Dewart, in Katonah, New York, and worked for all the glossiest magazines of the day including Holiday, Town and Country and Harper's Bazaar. He often travelled to attend parties in Beverly Hills or on Park Avenue, spending winters in Gstaad or Palm Beach, summers on the French or Italian Riviera or the Caribbean. Slim was very much at ease and on familiar terms with the world's elite and he brought to his portraits a freshness that they appreciated. As a result, Slim was welcomed into the exclusive retreats of the world's glitterati and his imagery has a degree of intimacy approaching that of family photos.
Shawn Waldron
Shawn Waldron is a New York City-based photography curator. As Getty Images Curator of Print Sales and Exhibitions, Shawn is the lead curator for Getty Images Gallery, responsible for the offerings on photo.com, Getty's e-commerce wall décor site, and manager of the Slim Aarons Archive. From 2003 to 2016, Shawn was Archive Director at Condé Nast. While there he revamped and modernised the company's archival program and was the founding curator of the Condé Nast Gallery at 1WTC. He has written and lectured on photography for a number of publishers and institutions around the world.
Getty Images Gallery
Getty Images Gallery is a global resource for photography and offers a full suite of bespoke services including research, curation and framing. The Gallery showcases the wealth of talent in Getty Images' archival and contemporary libraries. It offers a broad range of works across many genres and specially curated online collections from the archive, the agency's award-winning photojournalists and leading creative photographers.  These are available direct from the gallery as prints.
Black-and-white silver gelatin prints are produced and retouched by hand from vintage negatives and printed in-house by skilled darkroom technicians. Colour prints are produced in cooperation with leading London print labs. Each print comes with a Certificate of Authenticity to certify it was printed from the original source.
The team has extensive experience in shaping collections to clients' briefs and for unique markets. Getty Images Gallery is the perfect place for designers to find a rich resource of photographic prints to complement their interiors – from bespoke, limited edition prints for high-end domestic interiors to larger run commissions for hospitality clients. The selection can be tailored to suit the latest trends or specific themes.