Natalia Miyar has been appointed to design the Private Dining Room at Masterpiece London 2019, one of the world's leading art fairs with a reputation for bringing together elegance, tradition and innovation to create an unrivalled experience for collectors and art lovers.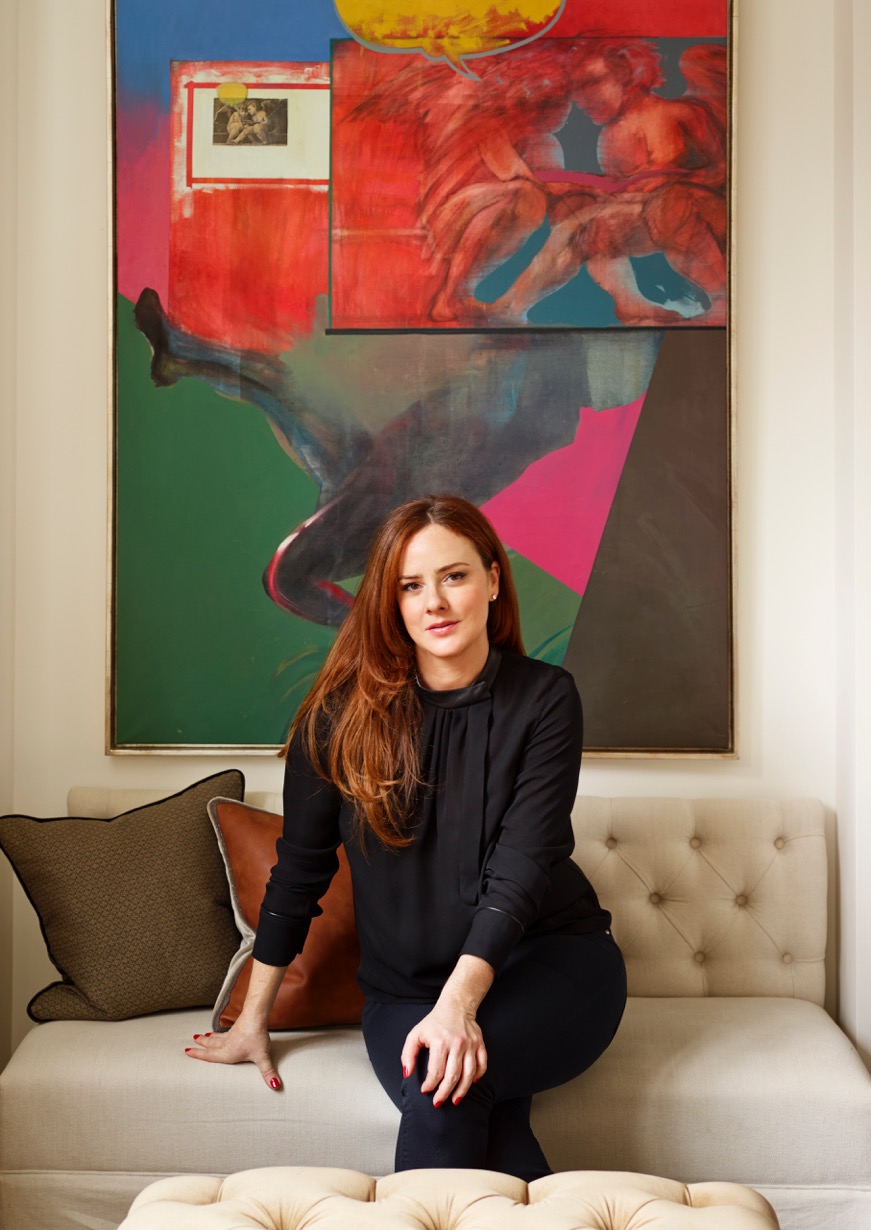 For Masterpiece London 2019, 27 June – 3 July, Natalia Miyar has designed a vibrantly coloured room, layered with vintage and modern elements, anchored by a one-of-a-kind hand painted wallcovering with Fromental, influenced by her Cuban American roots with a contemporary Miami twist. Natalia worked closely with the British wallcovering company to create a design that evolved from a number of cultural influences, including one of her favourite paintings called 'La Jungla' by Cuban artist Wifredo Lam as a starting point (far right of moodboard below).
Natalia asked Fromental to magnify the shapes, forms and jewel tones within the artwork to create a large-scale abstract pattern and generate her desired feeling of freshness and vibrancy within the space. In addition to colour and form, texture is central to Natalia's work; as such, a specialist cracked eggshell inlay was selected to create the effect of bright colour-blocking from afar, with beautiful textural detailing up-close.
In addition to the wallcovering, Natalia chose an eclectic but harmonious selection of furniture sourced from Masterpiece exhibitors to express the best of contemporary and antique design. Sisal carpeting and cane detail on the chairs imbue the room with a summery spirit. The result is a rich and individual design for a special dining room.
Natalia comments: "I am honoured to have been appointed to design the Private Dining Room at Masterpiece London 2019. I wanted to create a space that expresses the essence of the fair itself, a celebration of beauty from our global history, with a contemporary flavour. The Fromental wallcovering in a vivid palette of blues, greens, turquoise and terracotta is a showstopper and brings a taste of the tropics to London in a creative and playful way".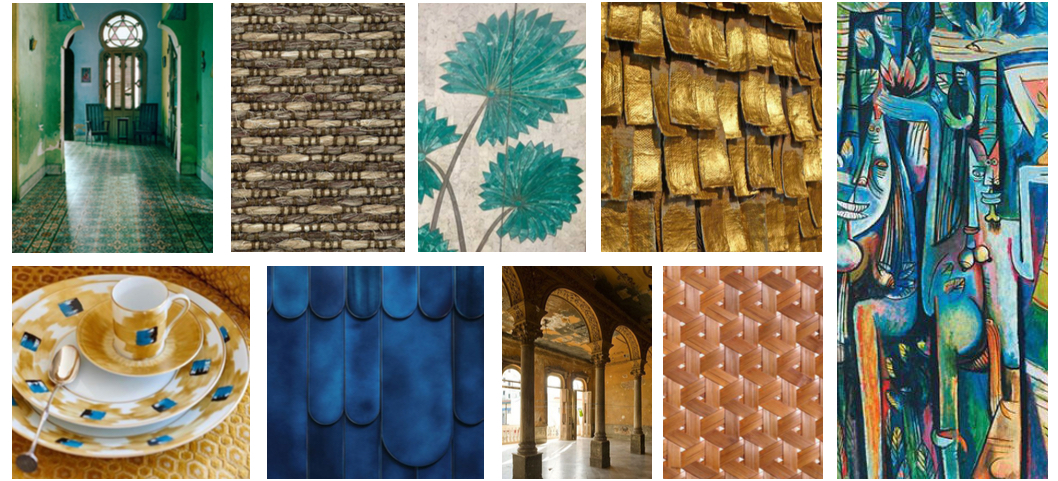 www.nataliamiyar.com
@nataliamiyar
Masterpiece London
Preview: 26 June 2019
27 June – 3 July 2019
Masterpiece has established itself as one of the world's leading cross-collecting fairs, offering the finest works of art, design, furniture and jewellery, from antiquity to the present day. Masterpiece London provides an unparalleled opportunity for new and established collectors to discover exceptional works for sale from over 150 international exhibitors; the centrepiece of a unique week of cultural experiences in the heart of London.
South Grounds, The Royal Hospital Chelsea, London, SW3 4LW
www.masterpiecefair.com
@masterpiecelondon