London-based interior designer, Shalini Misra, has unveiled new interiors for the redesigned Chakra restaurant in Kensington.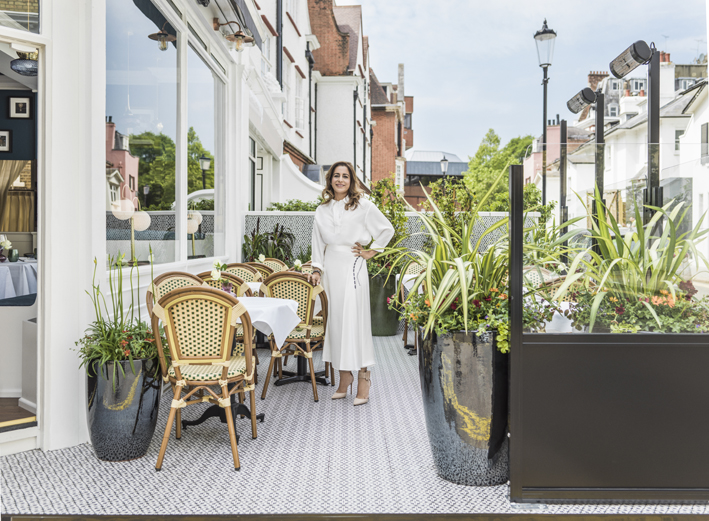 The inspiration for the new design came directly from the restaurant's name, which refers to the seven centres of spiritual power in the human body. Shalini Misra paid particular attention to the second Chakra, 'Svadhishthana', when creating the interiors. This Chakra means "one's own abode" and is associated with the element of water as well as the unconscious, emotion and the act of taste.
Svadhishthana, which is illustrated as a lotus with six petals, was incorporated into the space through a dramatic plaster ceiling rose placed centrally on the ground floor. All seven Chakras feature on the basement ceiling, which is gilded and digitally cut, and then again in the tile work on the terrace, which represents the tessellating patterns of the Chakras.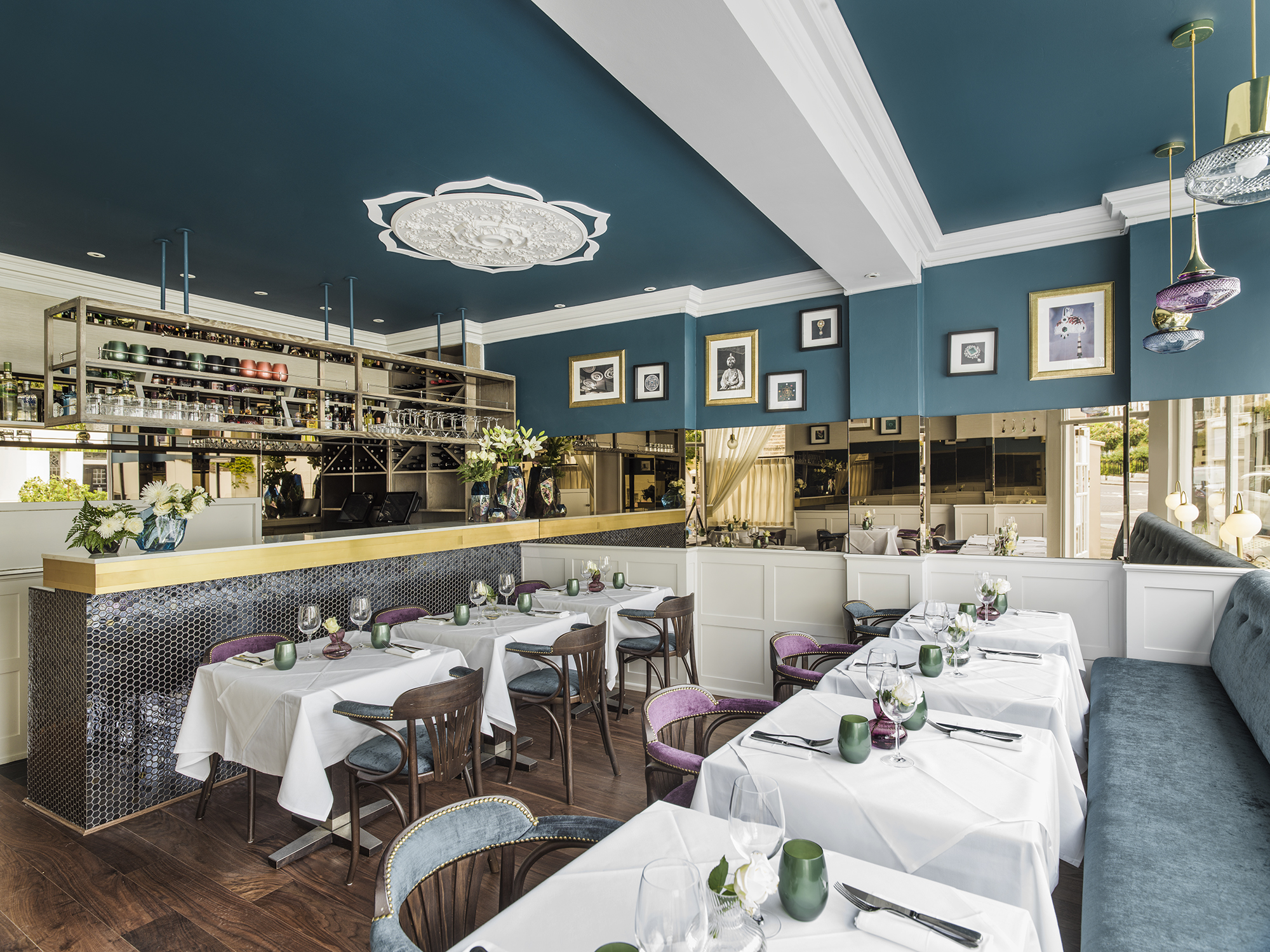 Aside from the Chakras, the design concept also encompasses 'Navaratna', a Sanskrit word meaning 'nine gems'. The gems include the ruby, pearl, red coral, emerald, yellow sapphire, diamond, blue sapphire, hessonite and cat's eye, which represent the Sun, the Moon, Mars, Mercury, Jupiter, Venus, Saturn and the ascending and descending lunar node respectively. As a combination, the nine gems are recognised as sacred in almost all of Asia and have important cultural significance in Hinduism, Jainism, Buddhism and Sikhism.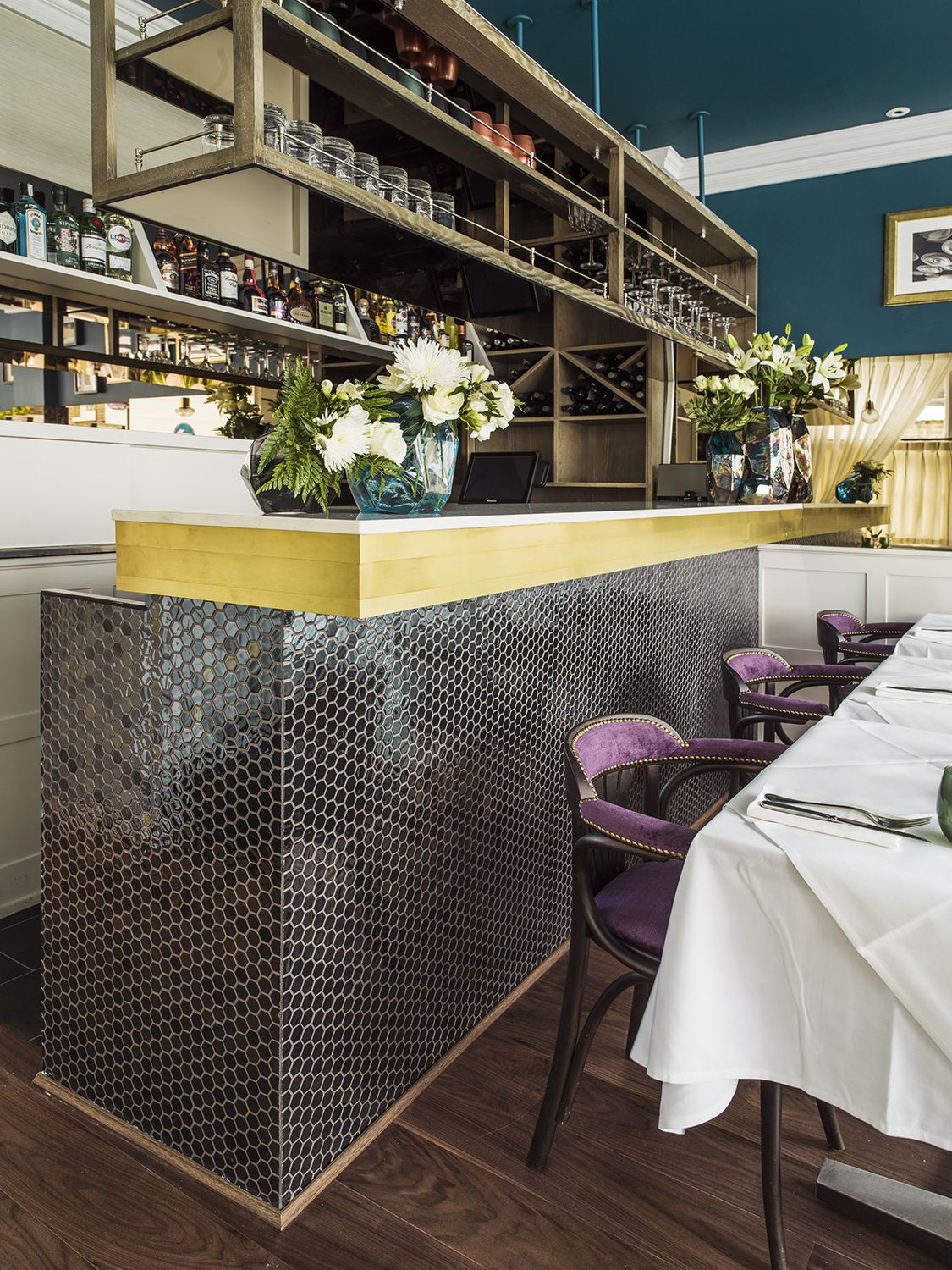 Shalini Misra has incorporated Navaratna into the design through the rich jewel tones used throughout. A combination of emerald green, burnt orange and deep blues are complemented by silver and gold accents in elements such as the banquet seating and dining chairs.
Similarly, the decorative pendant lighting, by Martin Huxford, features hand-cut crystal shades in amethyst, smoke and ink blue set in cast brass spheres.
Located just off Kensington Church Street, the restaurant features a combination of relaxed and private dining along with an outdoor terrace. Catering for 40 covers, the menu is created by a team of visionary artisan chefs that serve Indian classics with a modern twist.