This Grade II Listed Blue Anchor Pub, built in the 17th century, was one of the last remaining public houses in the historic Fishpool Street. In more recent times it was difficult to let out the pub, despite a substantial refurbishment in 2006; so the Blue Anchor closed its doors for the last time in Spring 2014.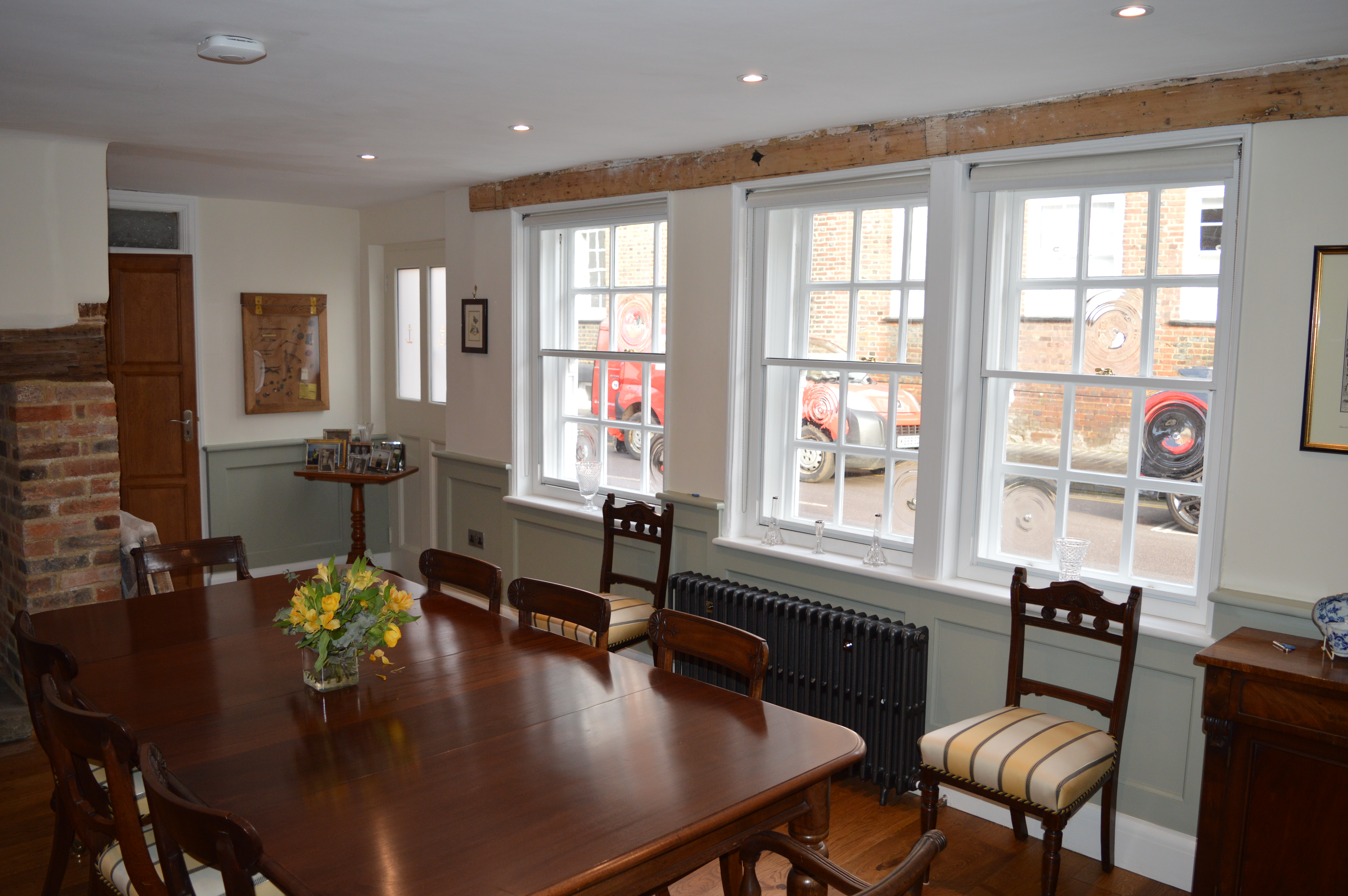 In 2017, Osprey Development's planning application was approved to convert The Blue Anchor into a two-storey four bedroomed home. The restoration was designed by local architects, Briffa Phillips and supervised by building surveyors Kirsop and Co.
The conversion of the building was a success; however, it still required a solution for the thermally cold and inefficient single glazed primary windows throughout. Another requirement was noise insulation from the busy thoroughfare. Due to the Listed status of the building, these windows could not be replaced, so a solution was required.
A total of 16 openings have been treated with versatile and slimline framing systems, suitable for heritage properties. The Series 10 horizontal sliding unit was required to provide easy access to some of the outer windows. The Series 20 was the perfect unit to install mimicking some of the traditional box sash windows. The Series 30 lift out unit was applied to the smaller windows in the building, offering a practical solution for treating windows which are rarely opened but require occasional access for cleaning or maintenance.
The owners are extremely happy with the look and energy saving properties of the windows and furthermore, almost all noise ingress has been eradicated.
"The one area of concern to me was the glazing. Many of the windows were original and very draughty. With the sensitive work done by Selectaglaze, Blue Anchor House is now a pleasure to live in – warm and a good deal more protected from the noise of Fishpool Street traffic." Kevin Keenan.
Selectaglaze is a leading specialist in secondary glazing, established in 1966 and Royal Warrant Holder since 2004. It boasts a wealth of knowledge and a range of extensive products to suit all projects from Listed properties to new builds.