Internationally renowned design studio AfroditiKrassa, known for its unique approach to projects which involves creating the overall concept, the brand and the story right through to completion, is delighted to present its design for Lucky Cat by Gordon Ramsay Restaurants; one of the most hotly anticipated additions to London's dining scene this summer.
AfroditiKrassa's design for Lucky Cat draws inspiration from urban Tokyo in the 1930s, particularly the Kissa concepts found throughout Japan at the time. These Kissas were underground clubs that offered food, jazz music and great drinks, and were once a thriving institution. Lucky Cat reflects back to this vibrant era with playful references and nods to these urban-cool design details throughout.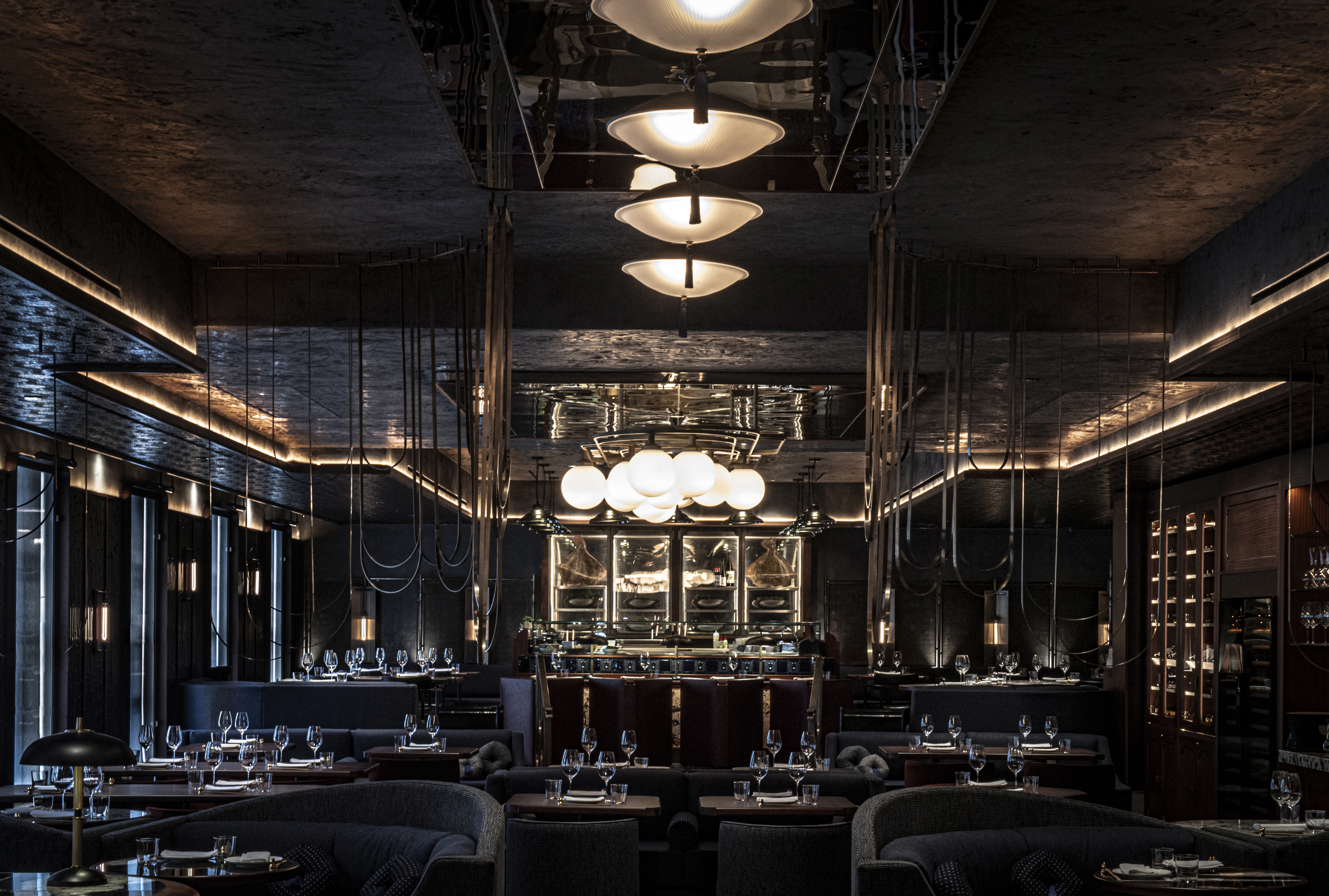 With an underlying art-deco influence, the layout has been conceived in a way that ensures every table in the house will offer an exciting perspective. Chef's Tables, situated in the heart of the venue, allow guests to choose from a bespoke, handwritten, seasonal menu whilst savouring the theatre of watching the team of expert Chefs at work. Meanwhile, the Raw Bar offers a luxurious setting to enjoy exquisite sushi and sashimi. Customers are also given the chance to hire out a private dining room, offering three spaces for events and memorable celebrations, with interiors that echo the main restaurant space, featuring shades of dark indigo, distressed leather chairs and warm, mood lighting throughout.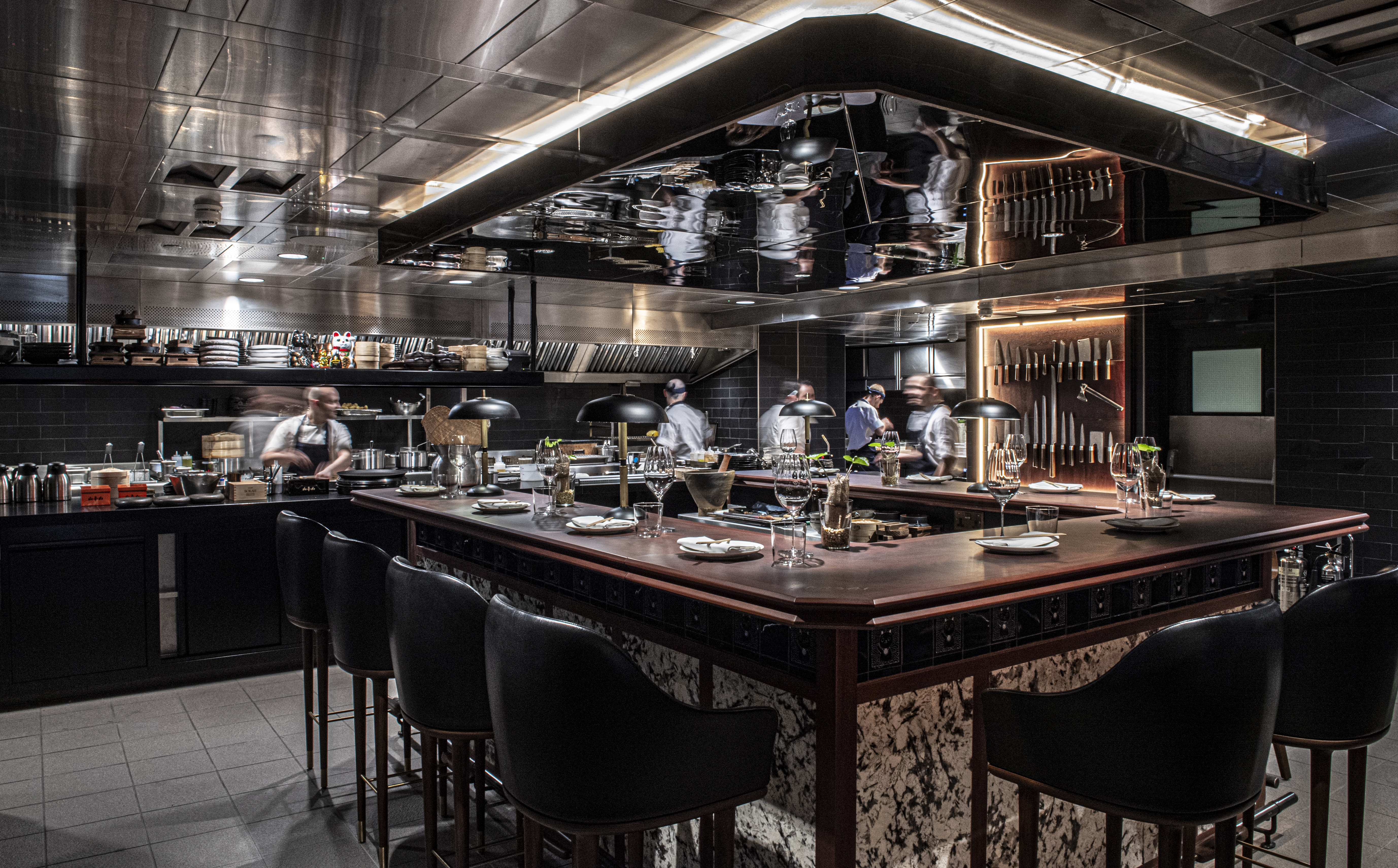 Design features such as the cast brass bamboo bar front enhance the Asian flair of the venue, whilst rare Japanese knife displays peak the interest of guests as they make their way to their seats. Intricately curved brass screens, antique mirrors, black bamboo panelling and layered linen screens are just a few of the elements which build a luxurious undertone throughout, whilst the geometric patterns, Japanese indigo dyed fabrics and distressed leather reinforce the playful ambience.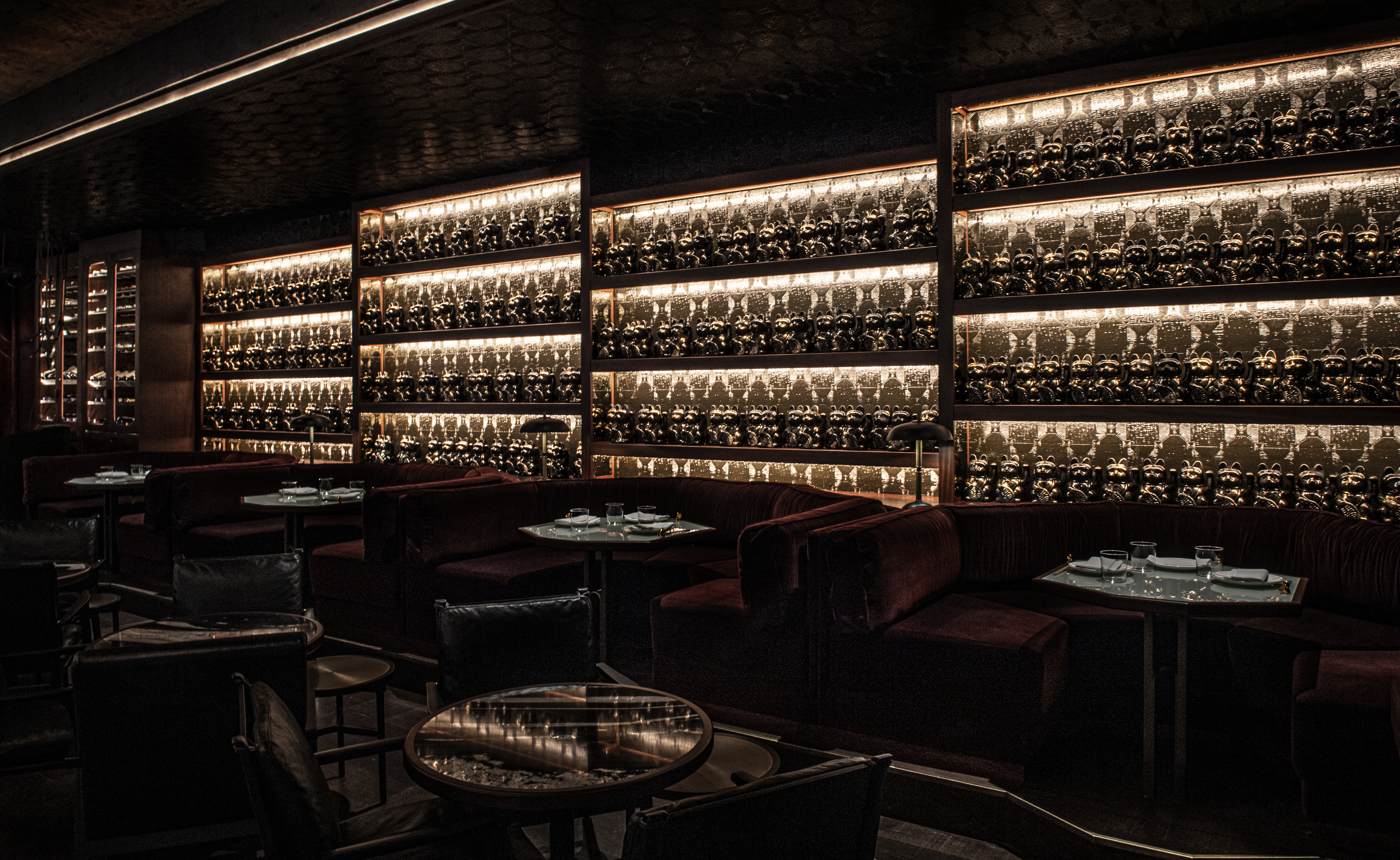 Living up to its name, playful cat references run throughout the venue, with the likes of subtle cat relief tiles, stone cat statues and cat tail hooks complimenting more dominant features, like the Maneki Nejo cat wall in the bar area, comprising of 300 bespoke, handmade ceramic cats.
Afroditi Krassa, Founder and Creative Director of AfroditiKrassa, says of the design process: "The scale and ambition of this project is what has excited us from the very start. Working very closely with Gordon and his team, we have successfully curated something that is relevant but not formal, vibrant but not overbearing, and predominantly, allows the food and drinks to take centre stage."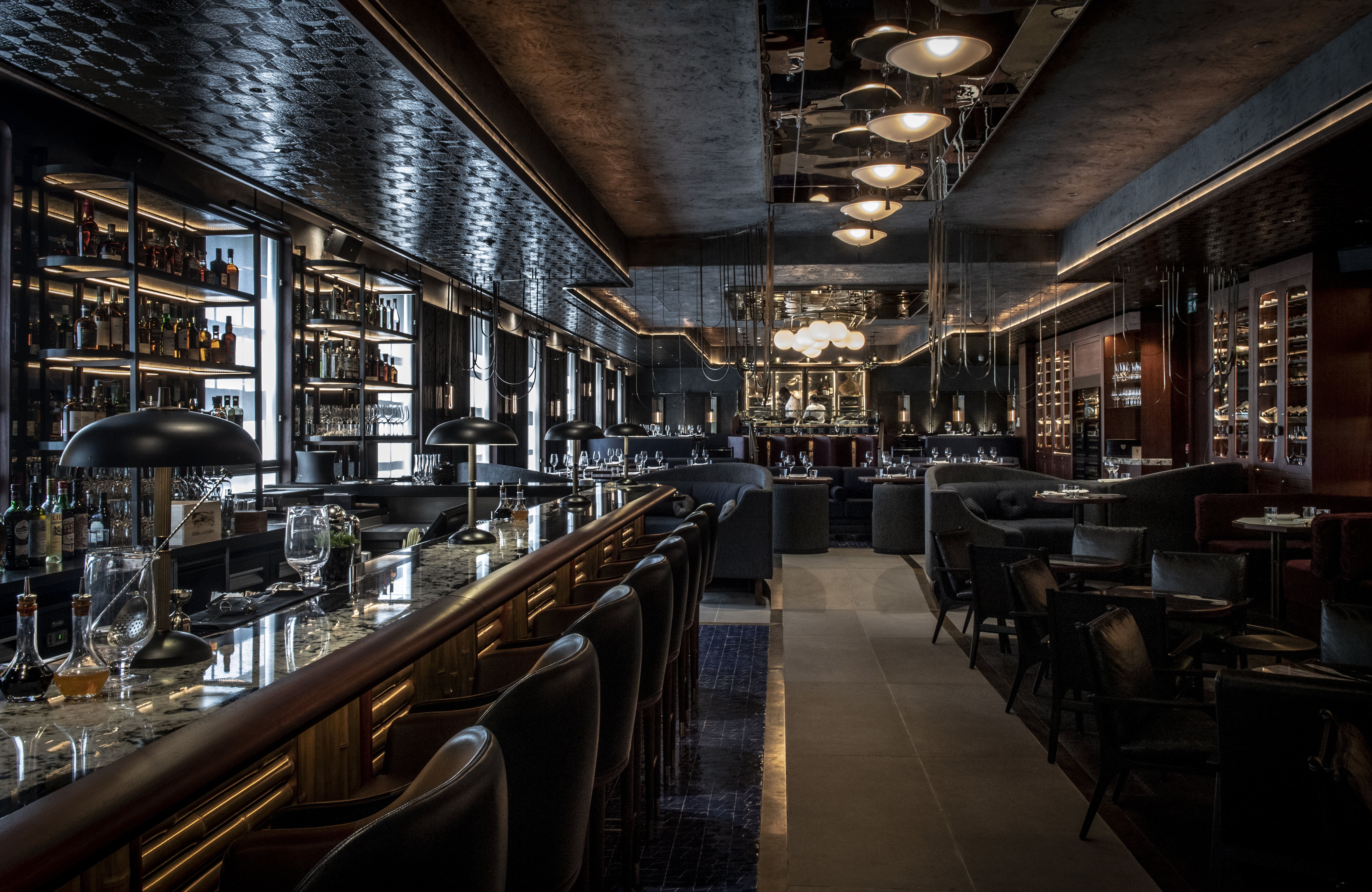 Gordon Ramsay says of the partnership: "Ensuring we got the interior design right was imperative for Lucky Cat. AfroditiKrassa understood our vision from the start, their attention to detail and passion for perfection is what has made this a successful partnership. We've got a great team on the project and, together, we're ready to bring something really special to London this summer."