Fran Hickman is first to design the bar at Olympia London as Decorex takes up residence at its new Olympia London, location for the 42nd edition, 6 – 9 October 2019.
This year at Decorex, interior designer Fran Hickman will prompt visitors to reconsider the nature of waste in the luxury setting with a bar design created using repurposed building by-products.
Intent on addressing not just a material's past and present but also its future, Hickman's concept will extend its lifecycle indefinitely by ensuring that, once used, the bar is able to be reimagined once again.
Exploring the relationship between the impermanence of the bar itself and the permanence offered by reused materials, Hickman will draw on ancient Chinese geometry to offer a holistic, modular design.
The concept for this year's design is the Tangram, a centuries old puzzle made of seven elementary shapes – a parallelogram, a smaller square and five triangles – together offering endless combinations of image and structure.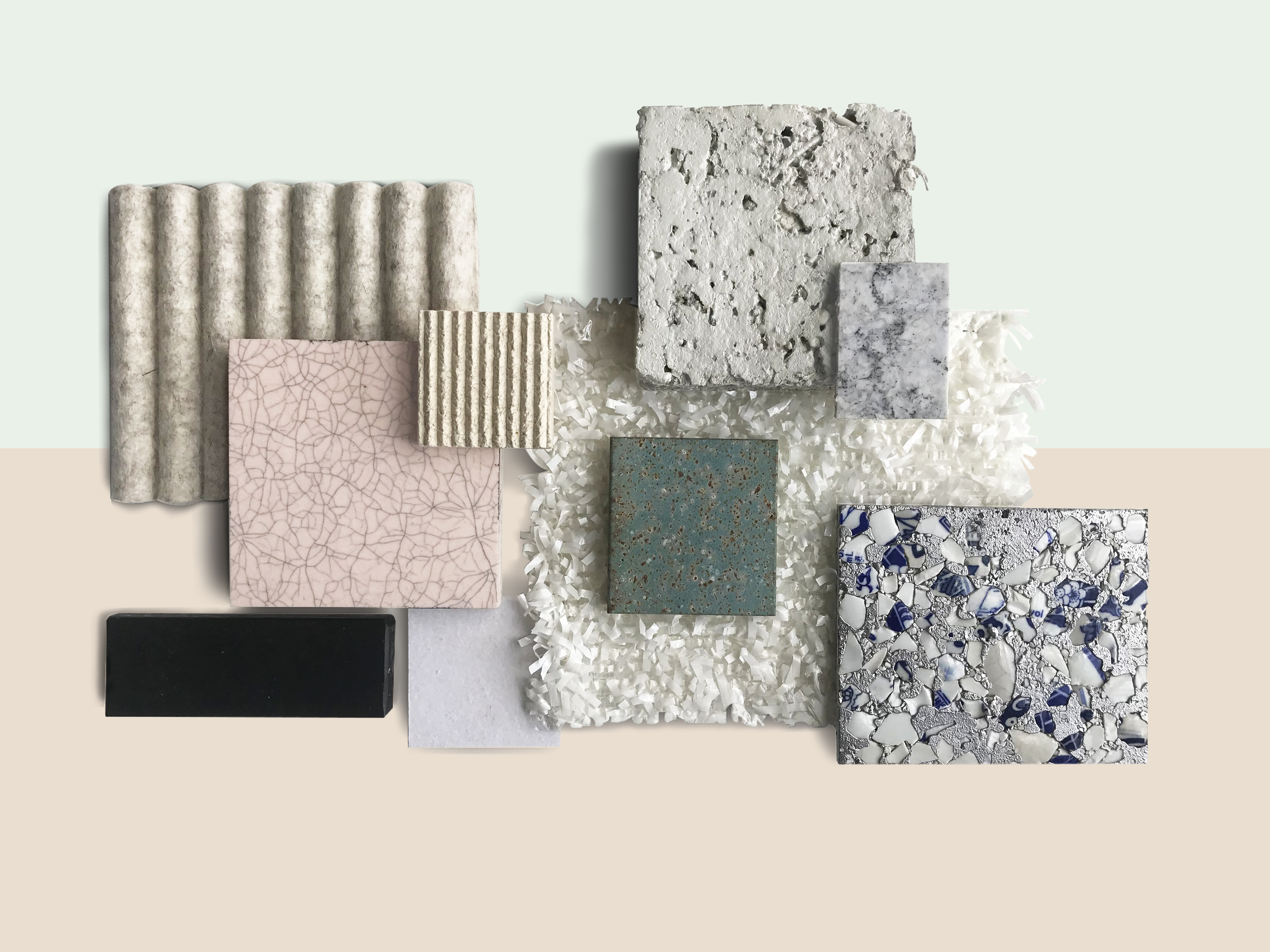 The Decorex bar lies at the heart of the show; it offers attendees and exhibitors an engaging space to meet, relax and do business. This year's bar responds to those varying demands, employing the Tangram typology to offer playful furniture that can be configured in innumerable ways while the shapes remain the same.
To realise the project, Hickman will work in collaboration with Material ConneXion – the leading materials-driven design resource. Terracotta bricks, metal dust, discarded tape, shredded paper, electronic wires, and fragments of silver foil, porcelain and glass will be imaginatively redefined to create a waste free environment that reacts to today's collective conscience.
At the forefront of a new wave of interior designers, Fran Hickman creates eye-catching and inviting luxury retail spaces that seamlessly compliment the content housed within. This approach is in harmony with her work in high-end residential projects, which see her imaginatively respond to the changing nature of contemporary life.
Her work includes Moda Operandi, Gwyneth Paltrow's lifestyle brand Goop and Emilia Wickstead's Knightsbridge boutique and showroom. Her studio, open since 2014, also works on a wide variety of residential projects across the world.
Hickman said: "Increasingly, my practice is looking to new and innovative materials to realise interior design projects. It is exciting that Decorex has offered an experimental platform, encouraging us to look toward the future of design, considering its uses before, during and after the show in an intelligent and thoughtful way. I am delighted to be taking part."
Decorex International 2019
Sunday 6 – Wednesday 9 October 2019
decorex.com