100% Design announces show-stopping brands and thought-provoking features as part of its 25th anniversary during London Design Festival 2019, 18 – 21 September.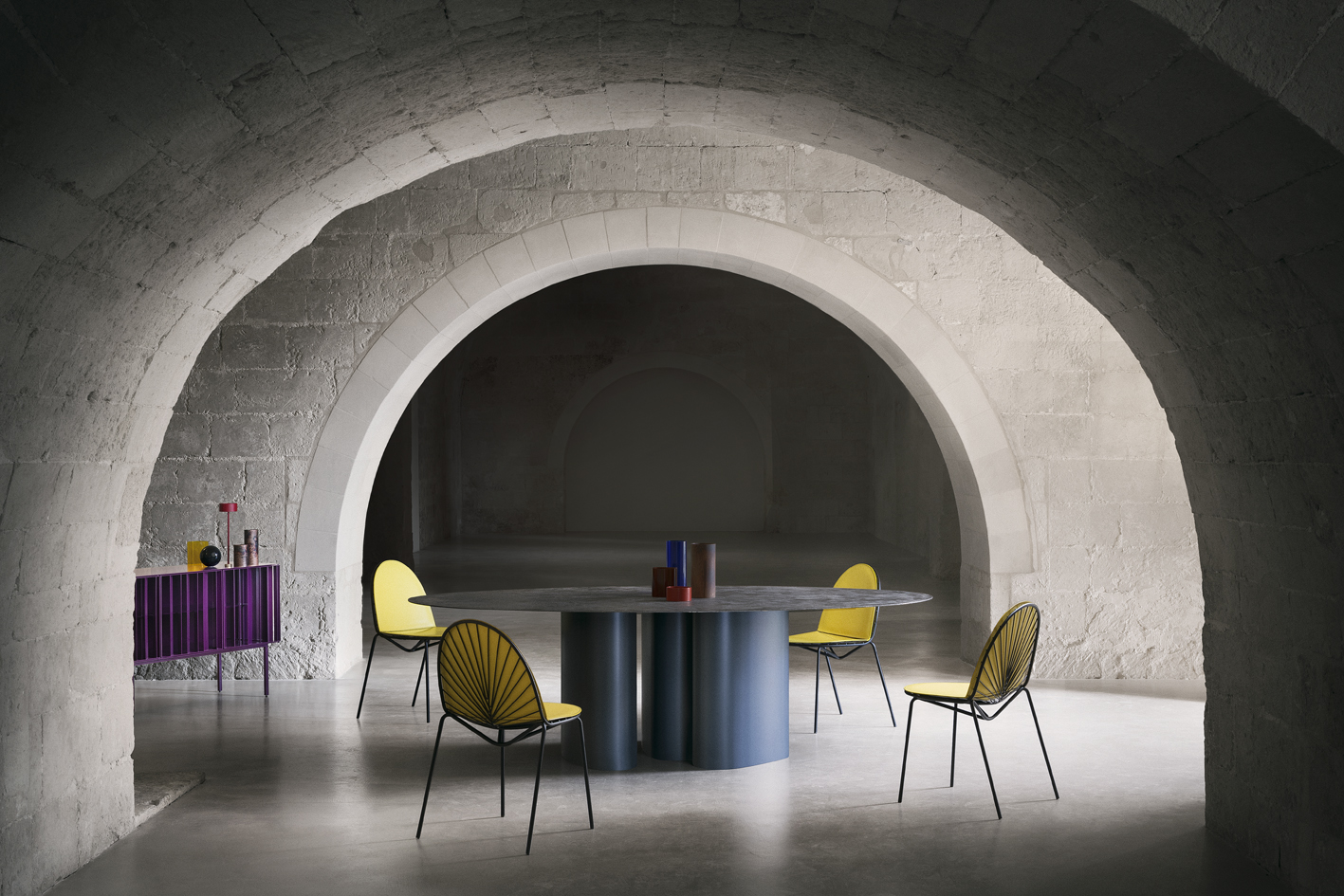 2019 marks the 25th anniversary of 100% Design, one of the UK's leading design trade events.
The 2019 show will present a stellar line-up of more than 400 exhibitors showcasing the latest products across furniture, lighting, textiles, glazing, surfaces, accessories and more. Striking installations, inspiring collaborations and innovative projects feature thought-provoking experiences and push the boundaries of design.
New for this year, 100% Design will showcase 'A Sense of Finland' curated by Finnish/English designer Hanna Laikola, founder of HEMLO in collaboration with renowned Nordic brand Tapio Anttila Collection and Polar Life Haus, the long established eco log house company. Voted the happiest country in the world for the second year running, the Finland pavilion will allow visitors to experience the sounds, sights, touch, smell and taste of Finland in the middle of London.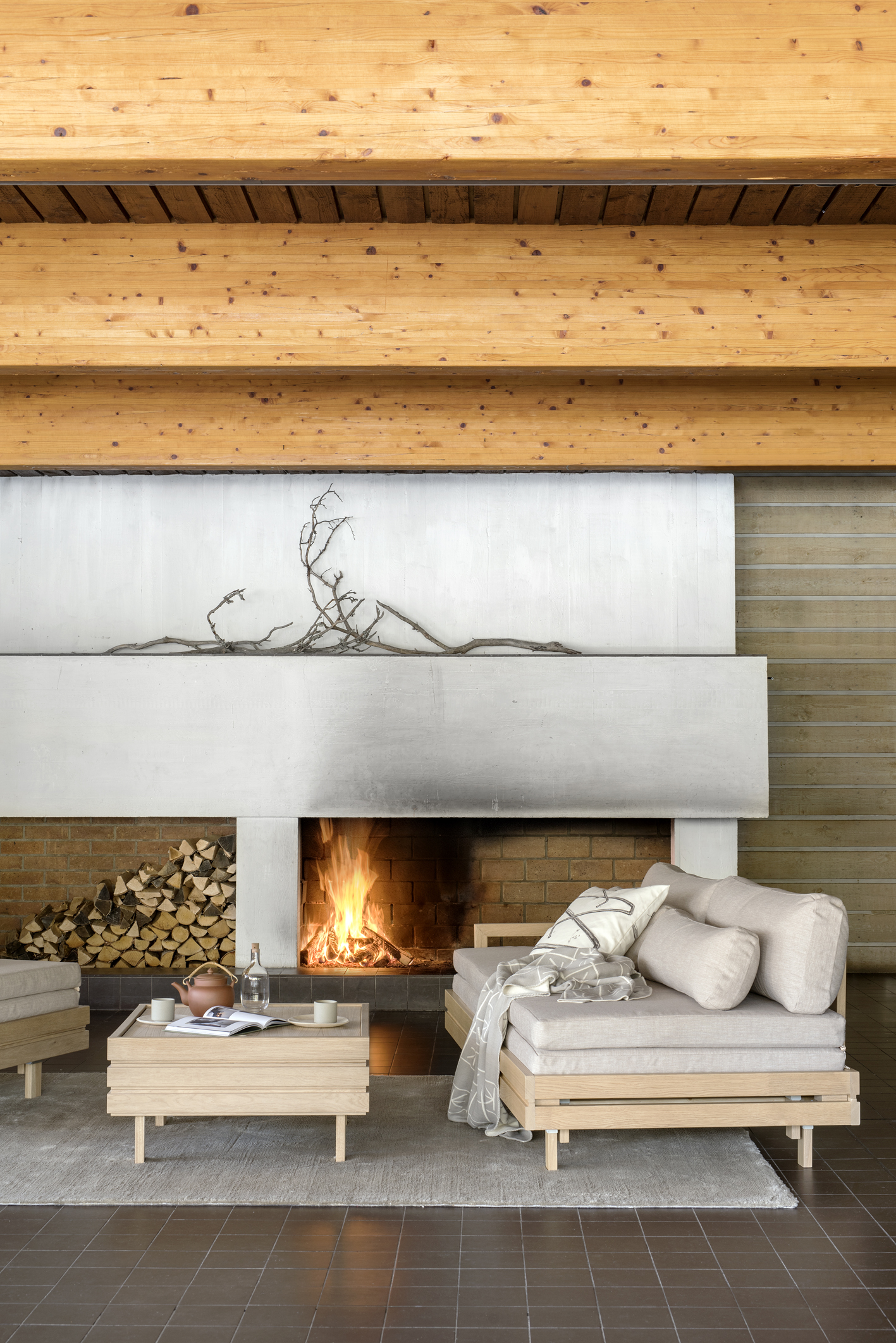 One of the key areas of 100% Design is Design London, which for this year has been carefully curated to include a selection of the world's leading interior brands such as Arper, Benchmark, Dare Studio, Boss Design and Antonio Lupi. Other exciting brands include Swedish furniture makers, Ga..rsna..s, Bsweden and the contemporary Italian furniture company, da a.
Another addition for 2019 will be the brand new exhibition space, Detail London. Located within one of Olympia's lavish Victorian reception rooms, Detail London will showcase the latest high-end contemporary soft furnishings and wall coverings from international design companies, like Amsterdam based Studio Desimone Wayland Glamora and Barbara Osorio Fabrics. The exhibition will benefit from its own dedicated entrance on Olympia Way as well as direct access to 100% Design and provides a brand new destination for the luxury interior design community market during London Design Festival.
This year will see the return of Design Fresh, a celebration of emerging talent selected by 100% Design at New Designers, with a further selection by Barbara Chandler, design editor of Homes & Property at the London Evening Standard. Each designer has been chosen for their explorative ideas and original products.
Instagram has fundamentally changed the way most designers work. This social media platform is used to inspire, with many designers gaining huge followings for their work. Equally, designers are being increasingly briefed to design Instagrammable interiors. With this in mind, 100% Design has chosen seven designers working in interiors to create 'inspiration kiosks',selecting images from their personal Instagram that reflect their inspiration. The installation will highlight interior designers using Instagram to create spaces that connect and inspire people. Notable designers participating include Charlotte Rey and Duncan Campbell, Lee Broom and Suzy Hoodless.
Back by popular demand, 100% Design will be part of the West Kensington Design District, a hub that inspires design enthusiasts and is a must-visit district during the London Design Festival, with an engaging programme featuring design brands, globally recognised cultural institutions and unmissable events. The district will be brought to life by an array of partners including the Design Museum. Award-winning textile studio, Kirkby Design will bring an original 1967 Victoria Line tube carriage 100% Design as an exciting and immersive venue. The interiors of the tube will be upholstered in Underground Volume II fabrics, a new collection of velvets which recreate iconic moquette designs used for seating fabric across the underground from the 1930s to the present day.
100% Design is excited to collaborate with Material Driven to create Material Studio, a showcase of 22 innovative materials with a number of them being shown in the UK for the first time. The area will address some of the key issues of our time such as sustainability, performance, energy efficiency, waste, health and wellbeing.
To coincide with the show's 25th edition, Talks with 100% Design returns for more than 50 in-depth conversations and debates with designers, architects and a specialist look at trends and current issues. Curated by Katie Richardson, the four day programme will see an increase in issues-based content exploring topics such as climate change, wastage, materials, the circular economy, sustainability and how design can and is making a difference. The talks run across the main stage and Forum area, with an hour each day on the Forum dedicated to architecture. New London Architecture will present highlights from the Conservation and Retrofit section of the New London Awards. Sustainability in design highlighted by a panel chaired by Design Fresh 2018 winner Atticus Durnell, 100 Years of the Bauhaus Movement is presented by Icon Magazine in a panel looking at influences across different creative sectors. Leading product and interior designer Marcel Wanders will return for a second year running to speak at 100% Design and the programme will open with American Architect and Designer David Rockwell.
100% Design continues to be the destination for architects and designers to source the latest products, uncover new interior design trends, and discover breakthrough talent not seen anywhere else.
100% Design
18 – 21 September 2019
www.100percentdesign.co.uk
IG: @100percentdesign
T: @designlondon