For its second year as a featured showroom at Clerkenwell Design Week, Solus pulled out all of the stops by creating a show stopping installation in collaboration with ALEKSA Studio.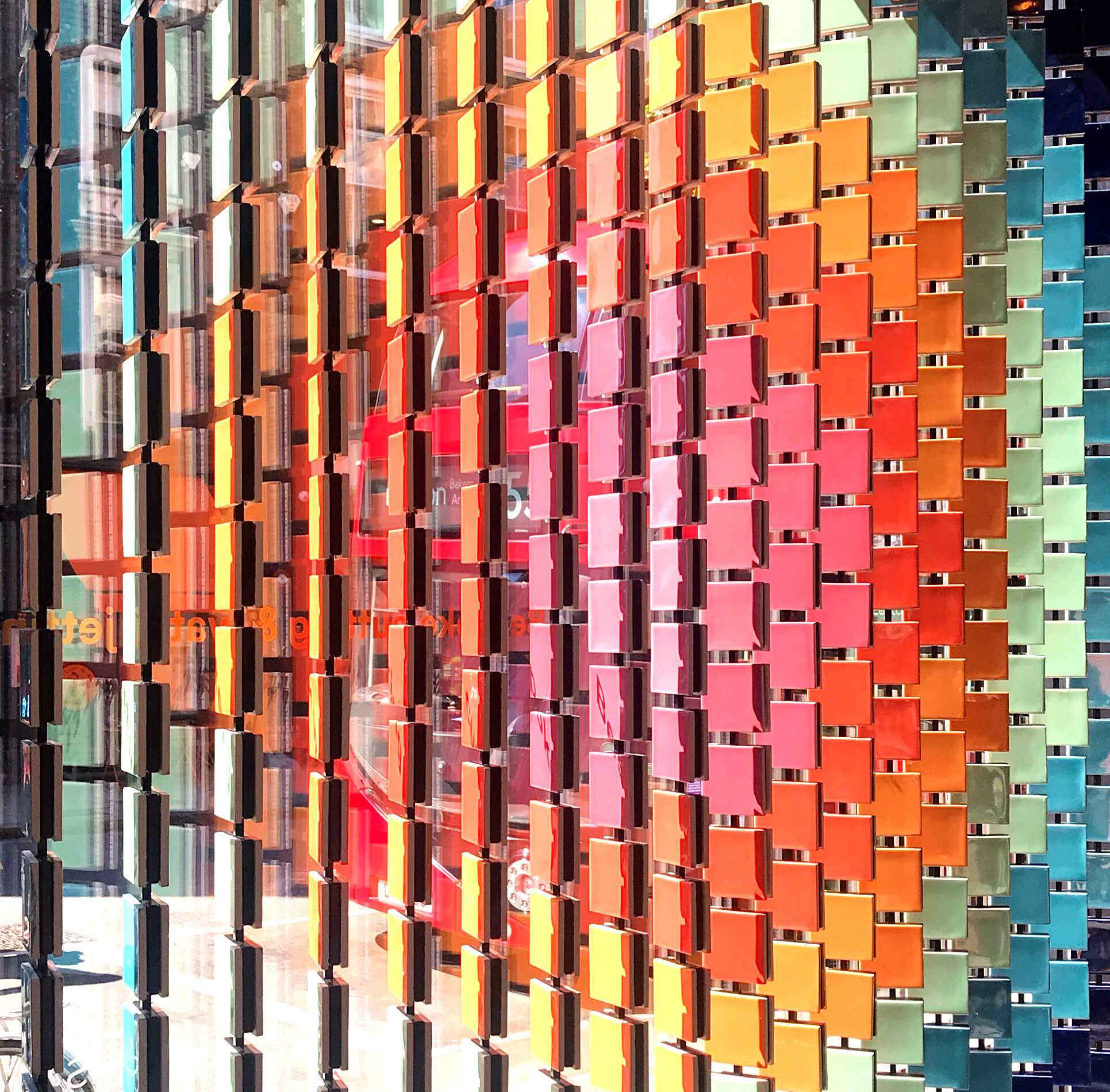 The imaginative creations designed by the emerging London-based architecture & design practice combine innovative tiles from Solus, along with special fabrications techniques and large format digital printing.
Taking over the showroom corner on Clerkenwell Road is SUSPENDED COLOUR. The display consists of nearly 600 individual ceramic tiles in seven different pastel colours from Solus Carnival range. The tiles can spin 360 degrees creating a dynamic colour gradient display. The display was a huge hit on social media, being mentioned in many posts by influential bloggers and design studios.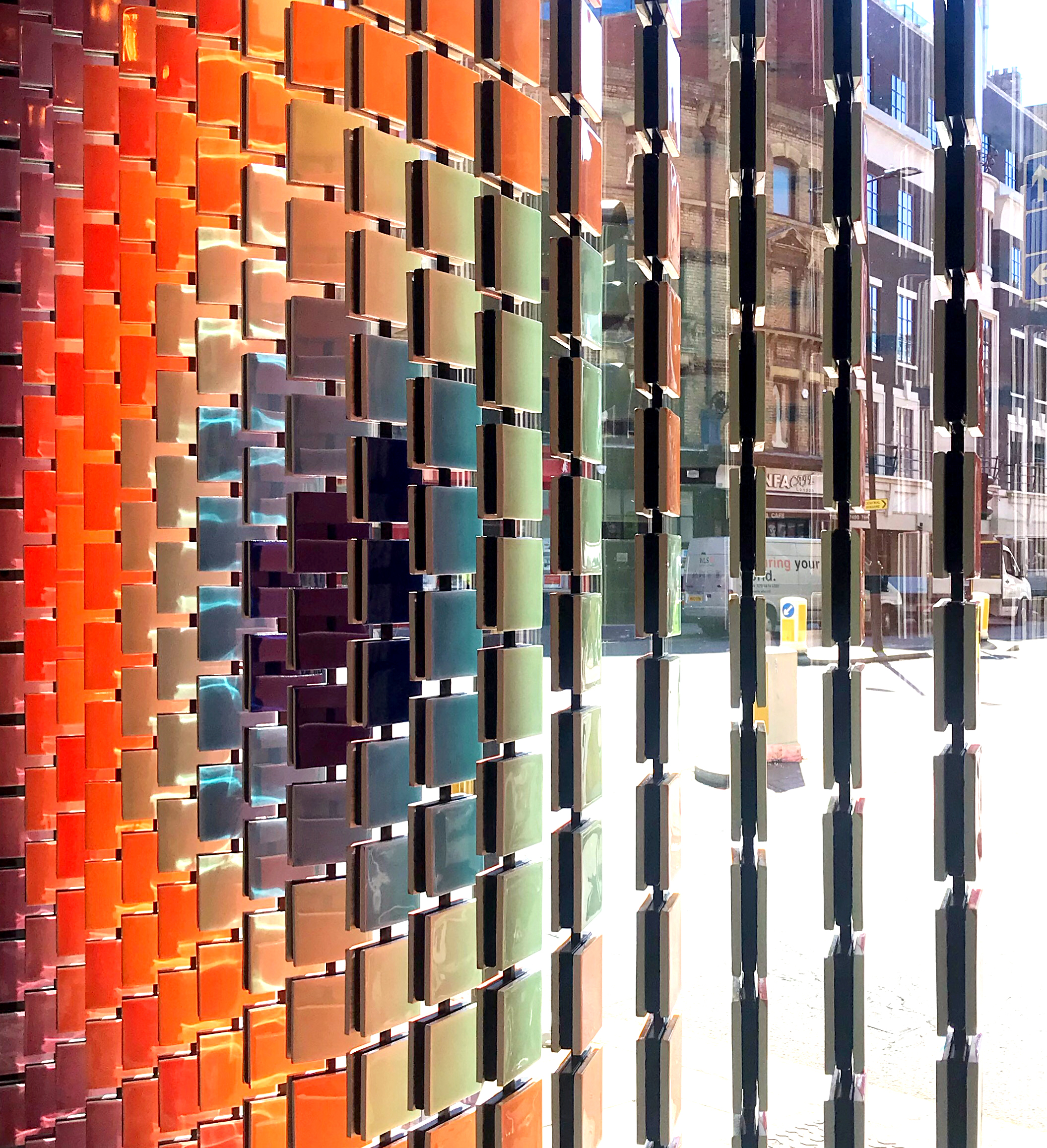 For the façade facing St John Street ALEKSA studio & Solus created ILLUSION – a collection of bespoke printed porcelain wall tile designs that feature dynamic parametric patterns. The geometric textures and colour gradients were created by ALEKSA studio using digital design tools and were printed on full size porcelain slabs by Solus. The displays reveal the potential of large format digital printing and the endless variations possible using digital design tools for interior and exterior applications.
solusceramics.com
IG: @solusceramics
T: @SolusCeramics
www.aleksastudio.co.uk
IG: @aleksa_studio_london
T: @ALEKSA_studio