Hand and Eye Studio, the London based lighting design company,is excited to announce the launch of our new light: Chroma!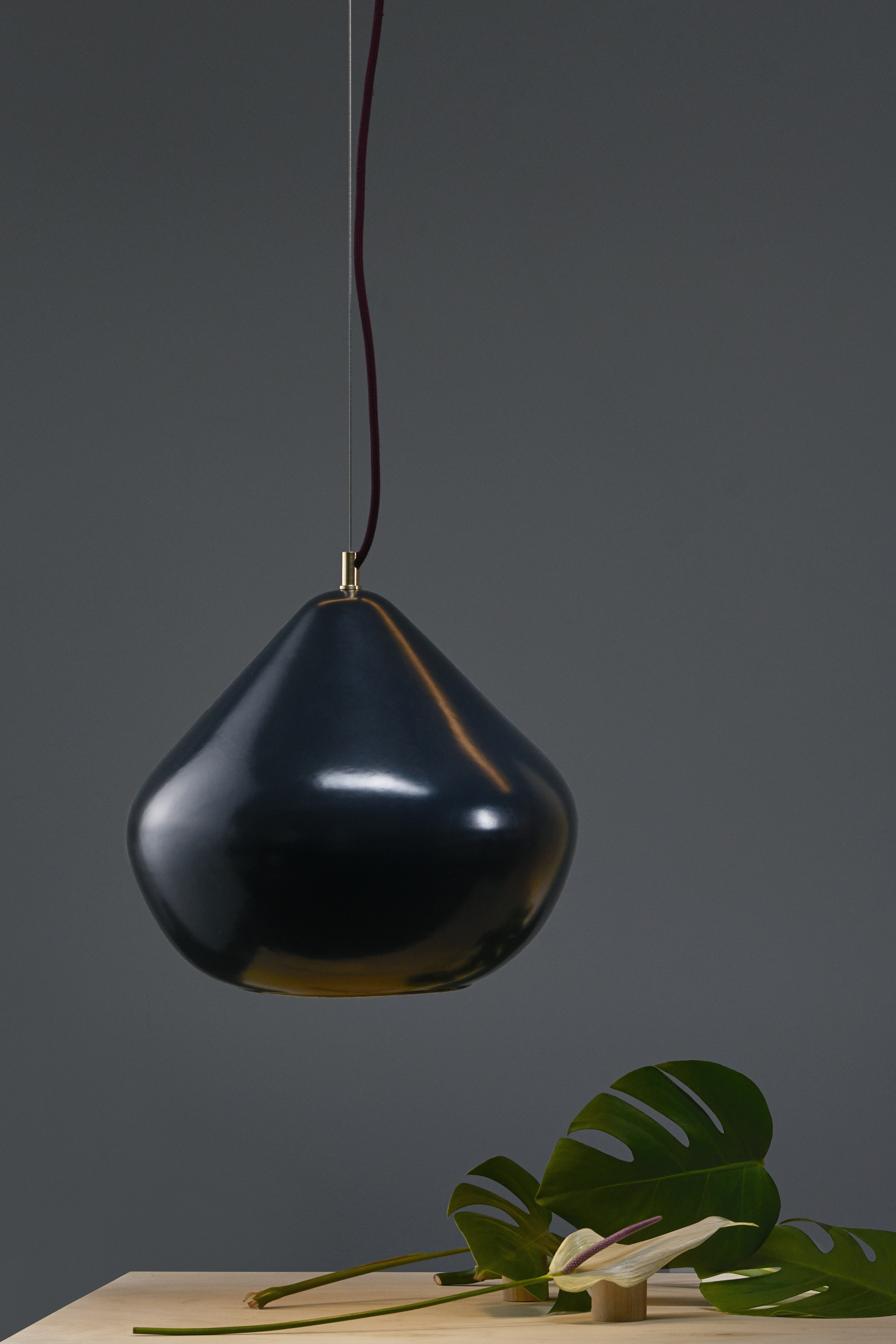 To create the Chroma, Tom Housden and his team have taken their most popular shaped pendant shade and given it a makeover, with a new texture and three new colours. This large and striking shade is slip-cast earthenware, which is hand glazed in a choice of three colours, all with a satin finish.
The designers developed the glazes to retain just a hint of reflection with the texture giving the shades a lovely softness. It also helps the colours to change their hue slightly in different lights, adding to their beauty.
When creating the Chroma light, Hand and Eye Studio wanted to have colours that were modern and bold but would work well in a multitude of spaces. The Mustard was the first to get right, a deep yellow with a brown tone, a shade that has a hint of vintage about it.
The Liquorice is a soft black with a hint of green and blue, created by altering the cobalt content of the glaze, which has a great architectural presence without being too stark. Last to be decided was the Oyster, a subtle nude/pink that adds a touch of colour without taking over a room. These three colours blend nicely together so they can be used in combination or in mono-chrome.
The lip of the shade has been left unglazed, so the natural earthenware white comes though, revealing the materiality of the shade and adding some contrast to the colour.