Interior Architecture and design studio Macaulay Sinclair has designed the interior for London's Arcade, a unique all-day food theatre, which opened in July.
The studio, which is well-known for designing interiors of high-profile brands including Hawksmoor, Dishoom and Caravan, has worked collaboratively with Arcade to create a contemporary yet contextual design for Centre Point's mid-century modernist space.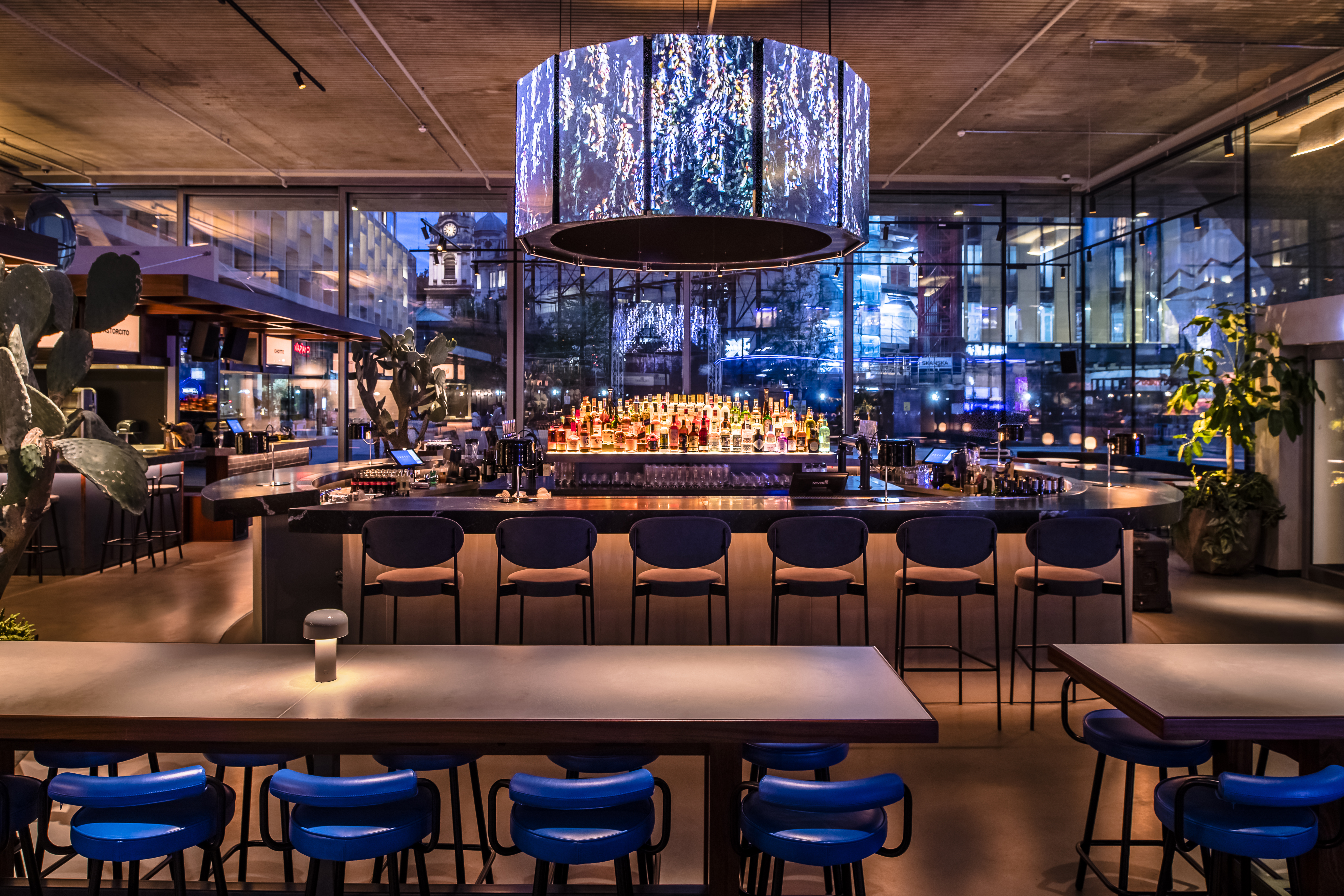 The 12,500 square foot Grade II listed space sits within the undercroft of the iconic Centre Point building in New Oxford Street, designed by R. Seifert & Partners and constructed in 1966. The building comprises a 33-storey exclusive residential tower recently refurbished by Conran & Partners, a nine-storey block to the east and a new glazed linking block between the two, which is now home to Arcade.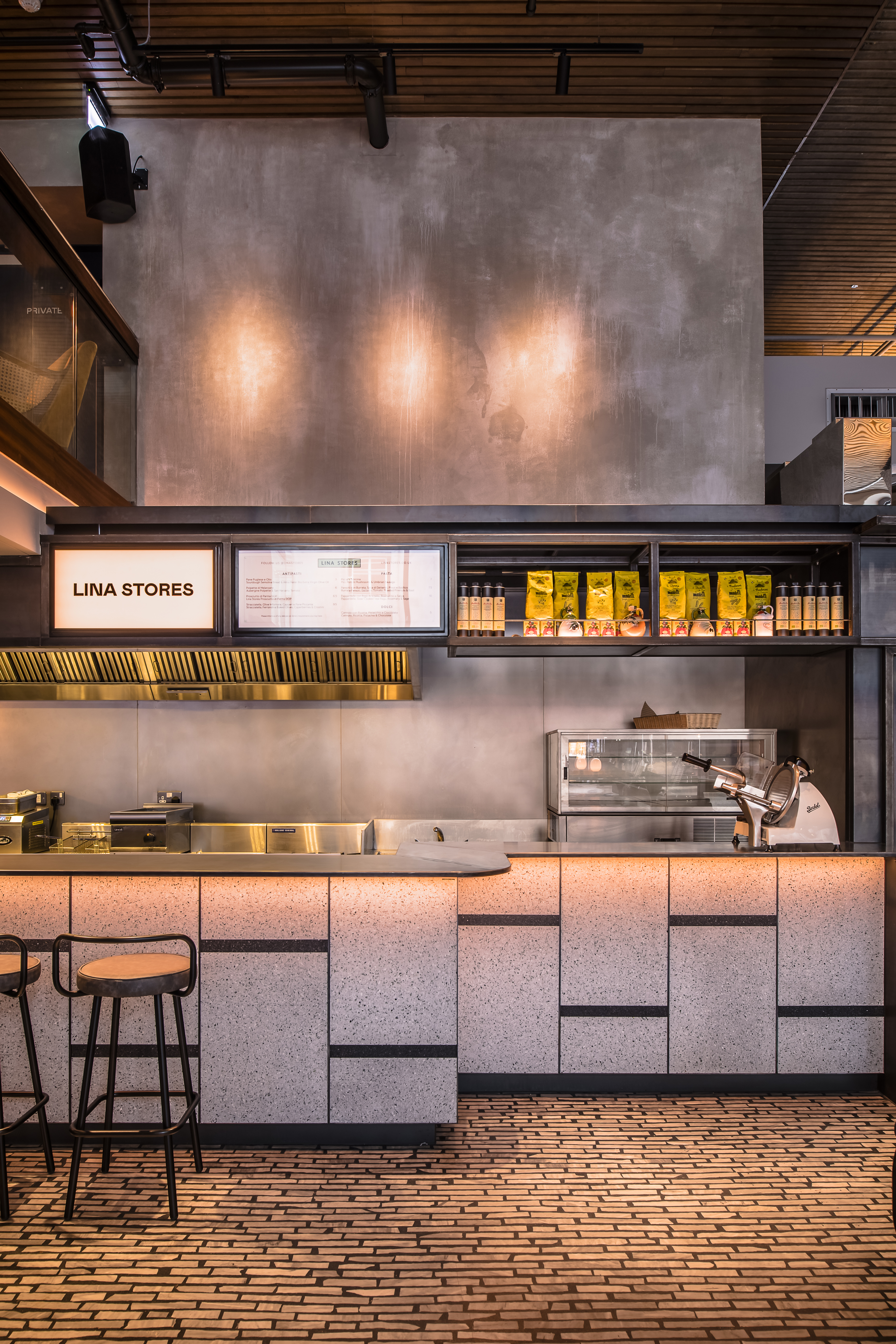 St. Giles, a new public square, completes Rick Mather Architects' masterplan, providing the landmark a new lease of life and celebrating its iconic identity.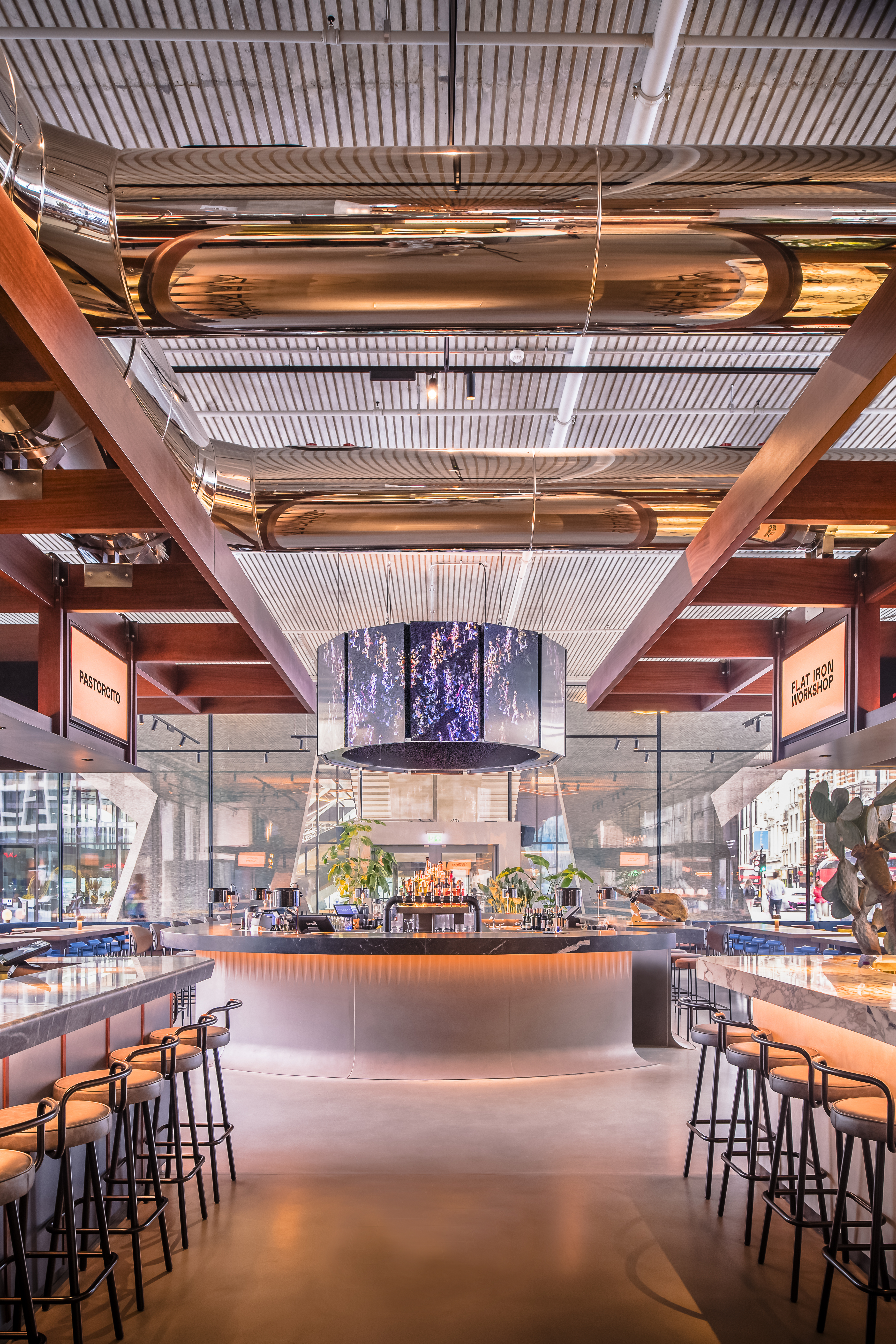 Co-director at Macaulay Sinclair and lead interior designer for the project, Mike Sinclair, commented, "We are extremely proud to have helped create Arcade Food Theatre. It was a real design challenge working with this iconic building, which has been a prominent feature of the London skyline since the 1960s.
"We have designed a striking and energetic space with open kitchens that have a unique Arcade material palette for London's most talked about restaurant and bakery brands."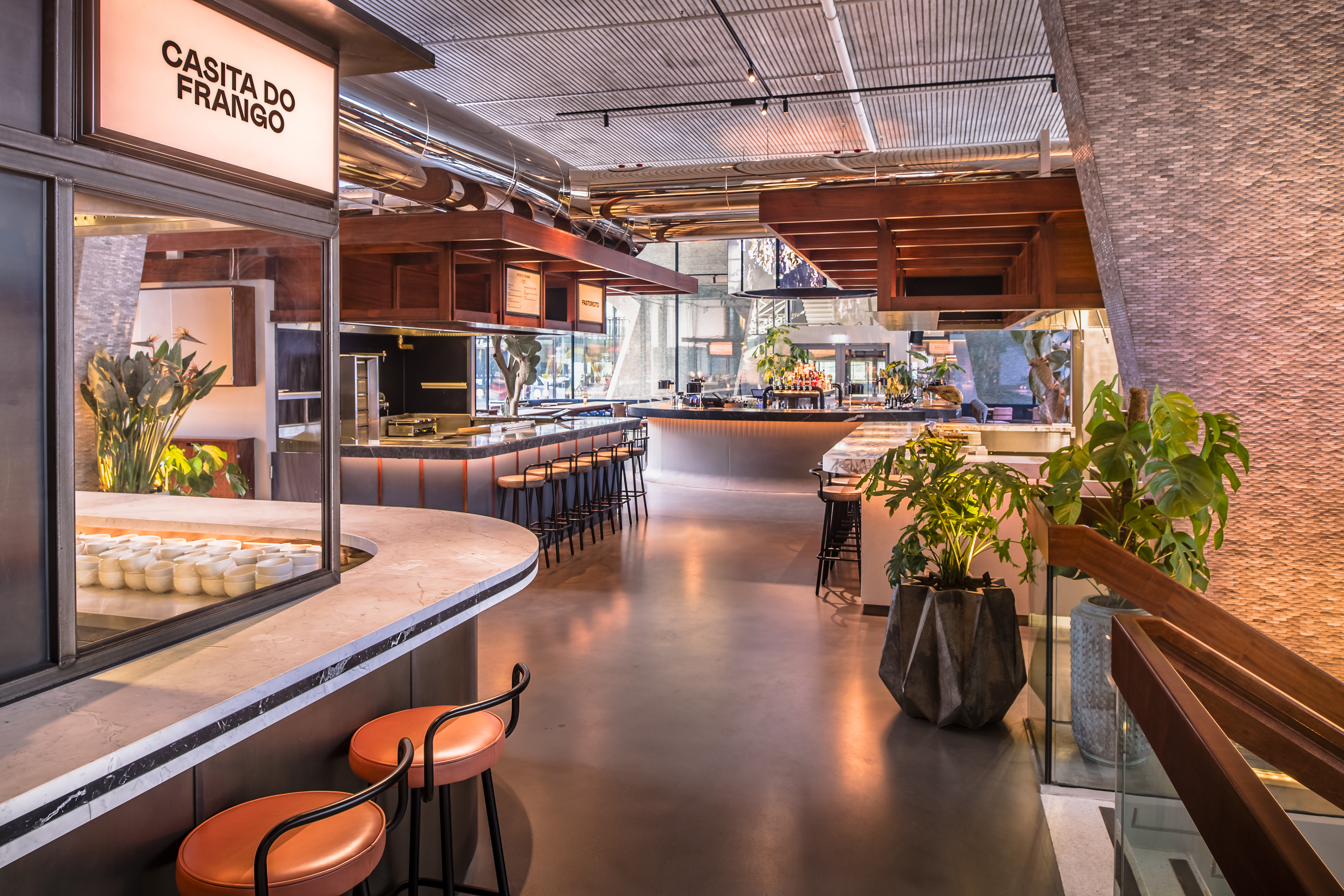 The bar
An ovular shaped central island bar has been cast using concrete panels, similar in appearance to the concrete floor, giving the impression the form has organically grown from the floor. The feature bar is intentionally the only organic form within the space and has a black marble counter with mid-century inspired light fixtures.
The material and original features
Complementing Centre Point's listed architecture and heritage, there is a curated selection of terrazzo, marble, formica, marmoleum and polished concrete finishes used throughout Arcade's design. New finishes harmoniously juxtapose with the building's original features including concrete ceiling soffit, tiled pilotis, glazed central staircase and monochromatic mosaic floor tiles.
Bespoke and reclaimed
Mid-century inspired contract and bespoke furniture have an upholstery mix of leather, suede and cord. Original mid-century classic pieces including chairs, dining tables and sideboards have also been sourced to compliment Arcade's eclectic furniture palette.

Lighting
A bespoke lighting gantry suspended from the listed concrete ceiling soffit illuminates each food theatre kitchen and dining spaces. Linear LED lighting is discretely concealed within the design to provide warm lighting to pilotis, open-kitchen timber rafts and mezzanine dining space.