Amie Lewis, Director, Getty Images Fine Art Sales and Exhibitions, gives an insight on curating photography and how to combine Getty Images Gallery's rich resource of images with the latest interior trends.
One of the season's hottest design vibes is the Tropical theme; a joyous celebration of nature – palm leaves are the key motif for this look along with summery botanical imagery.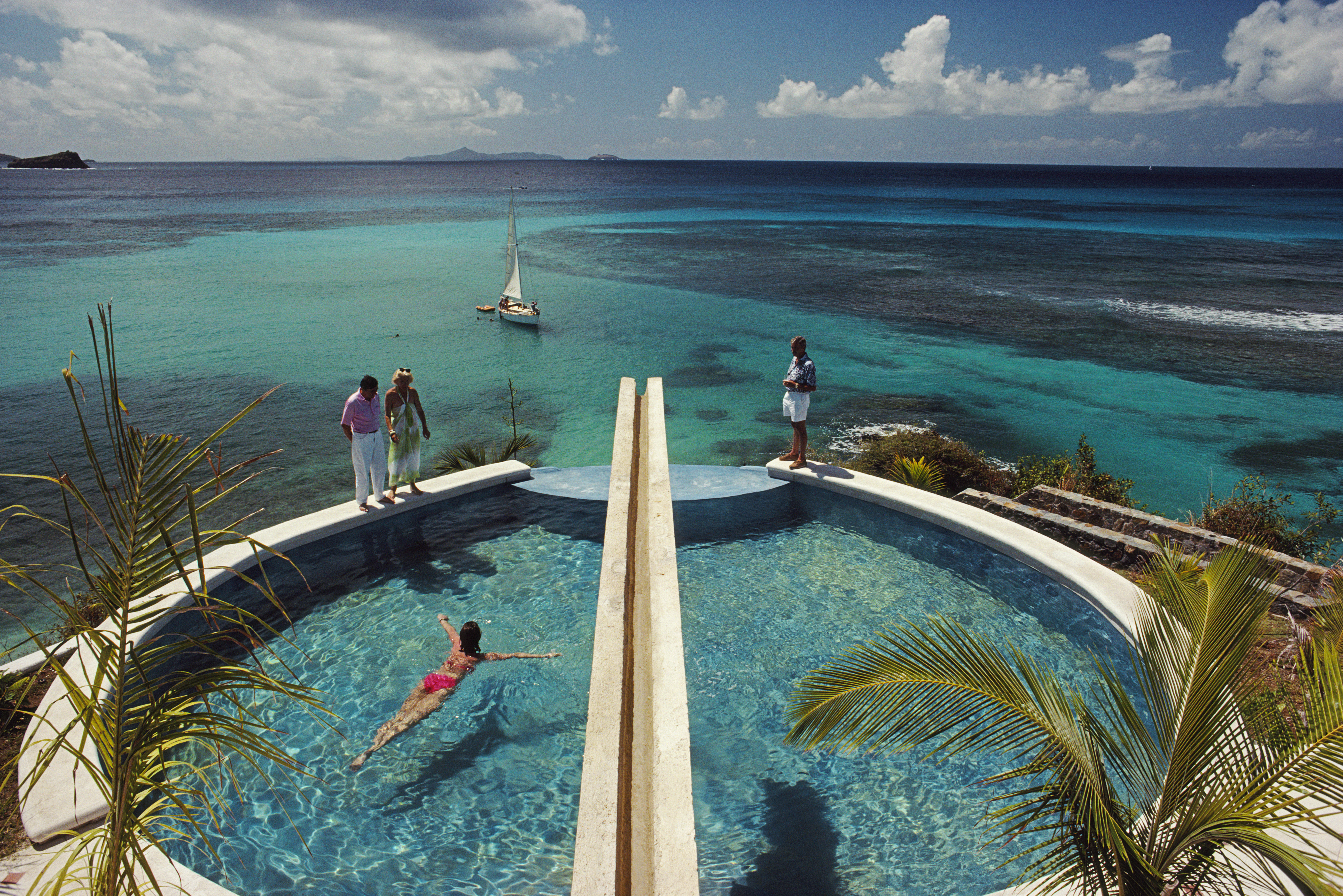 Holiday in Mustique Grenadines, February 1989
"Getty Images Gallery is the owner of the Slim Aarons archive, the uber-collectable chronicler of the golden age of wealth and beauty. Slim Aarons' photographs captured a privileged world of leisure, and epitomise 20th century glamour. He often spent summers with high society and the aristocracy on the Mediterranean or the Caribbean. Slim's photographs are the perfect match for the Tropical interiors trend and has inspired me to give a curated taste of our vast collection.
"This photograph was taken in 1989 of Pierre Vincent Marais and his wife Isabelle on holiday with friends at Gelliceaux House, on the island of Mustique in the Grenadines. The beautiful cool aqua blue will give a fresh and uplifting energy to a room."
Photo by Slim Aarons/Getty Images.
Eleuthera Pool Party circa 1970, Bahamas
"Tropical palms are in abundance in this photograph of Eleuthera Pool Party in Bahamas taken in 1970. It would enhance rooms that overlook outdoor spaces, and create the impression of looking out of a window at the scene to make you feel like you've escaped to your own pool party!"
Photo by Slim Aarons/Getty Images.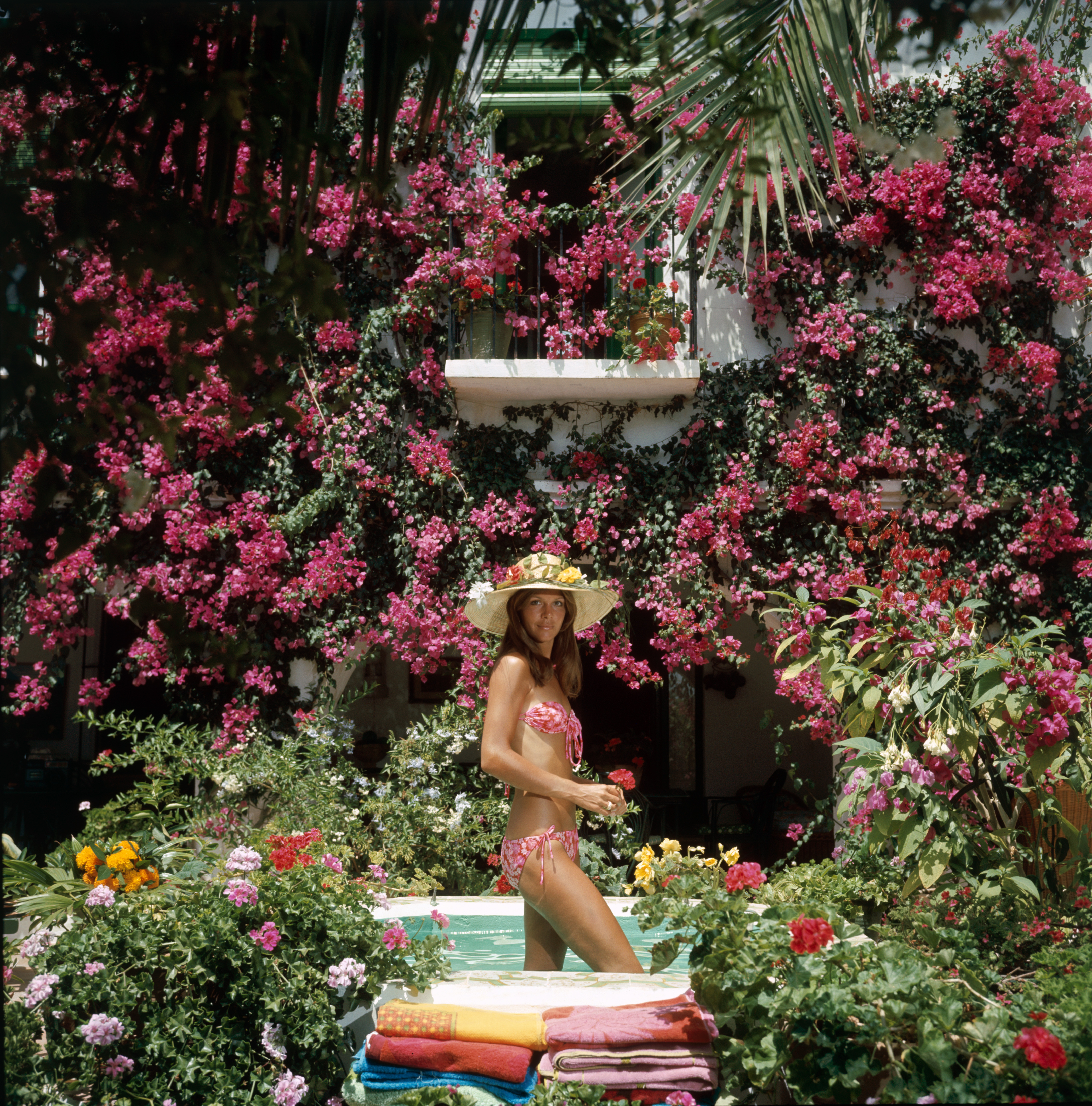 Valerie Cates in Marbella, Spain, 1976
"I love the burst of sunny, vibrant colours in this photograph of Valerie Cates in Marbella, Spain, taken in 1976 that perfectly captures the summery botanical interiors trend."
Photo by Slim Aarons Hulton Archive Getty Images.