Sleep & Eat, Europe's leading design and innovation event for the hospitality sector, returns on 19 – 20 November.
With the theme for 2019 of "Social FlexAbility", the show will be exploring what design can contribute to human interaction in our age of digital isolation.
Six Sleep & Eat Sets will brave this question, presenting built concepts for hospitality spaces that offer flexible spaces where users can activate the social experience of their choice. In addition, the Sleep & Eat Conference will include sessions that debate the issue and discuss the latest innovations in co-living, co-working and shared experience environments. As in previous years, the event will also feature an international exhibition with world-renowned manufacturers and Sleep & Eat newcomers from across Europe as well as from Turkey, Hong Kong and the UK.
"Hospitality holds a significant key to combatting social disconnection," says Mark Gordon, Director, Sleep & Eat. "By inviting operators, developers and designers to contribute to the conversation at Sleep & Eat, we are intending to create a unique opportunity for the industry to create a blueprint for the future."
As regular visitors to Sleep & Eat can vouch, this is a show where suppliers choose to launch new collections and showcase their most design-led products. This year will offer the latest products from Arte, Arley House, Bette, Chelsom, Kriskadekor, Margres, Morgan Furniture, Style Library Contract, and VitrA, among many others.
The exhibition will also see the event debut of bespoke Irish manufacturer Abbey Upholsterers; Tarkett, the worldwide supplier of innovative and sustainable floor coverings; YPRT, the manufacturer and fit-out contractor behind a number of recent Park Plaza and Novotel projects in Europe; Catalano, the Italian manufacturer of ceramic collections combining cutting edge technology with traditional craftmanship; and, from the UK, The Fine Cotton Company. As always, newcomers such as these, will be joined by an array of Sleep & Eat veterans, including Dornbracht, Bang & Olufsen, Laufen, Camira Fabrics, Roca, Faro Barcelona and Hansgrohe.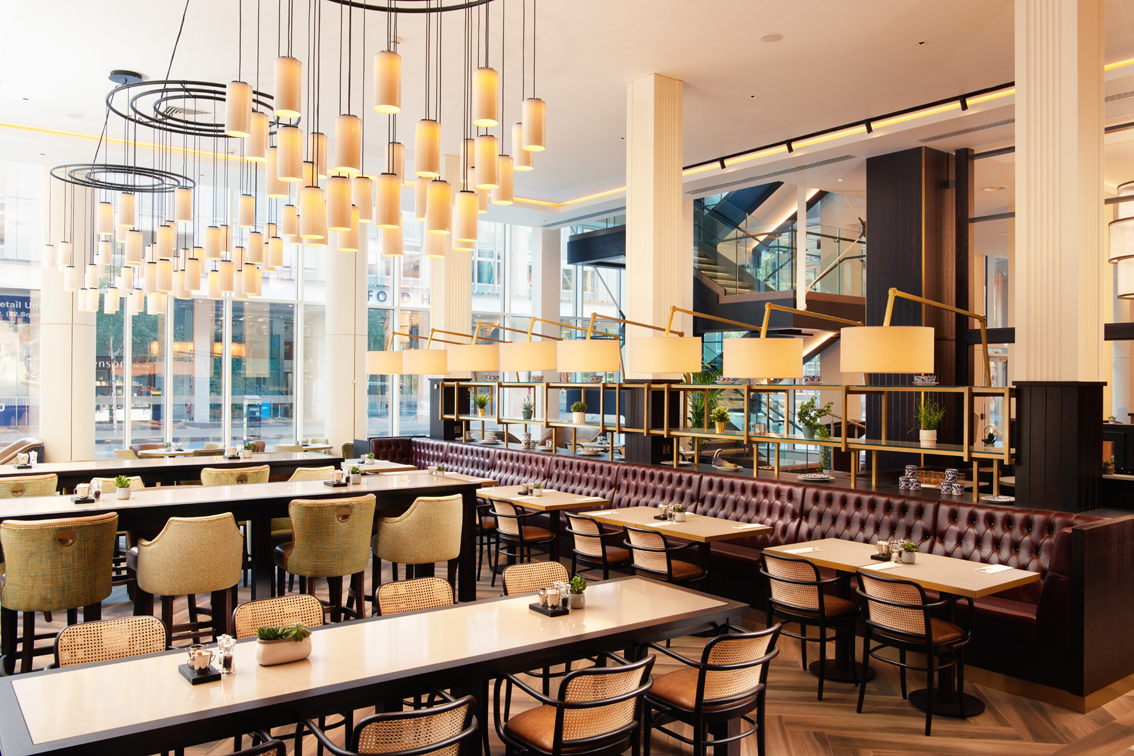 NEWH
Following last year's enthusiastic response to its first student showcase at Sleep & Eat, the UK Chapter of NEWH will be returning to exhibit the work of its four 2019 scholarship winners in the presence of the students themselves, giving them the chance to talk visitors through their ideas and to learn from the pros.
Sleep & Eat Sets
Six architecture and design firms will each be creating one of the Sleep & Eat Sets. The roll call reveals an intriguing roster of new and long-established, multi-cultural practices based in Paris, London, Manchester and Singapore. They are Miaja Design Group, Hat Design, twenty2degrees and Maria Tibblin & Co, who will each create a concept guestroom, and NAME architecture and SpaceInvader, who will realise a concept restaurant and bar respectively. Once again, the Sets – a cult favourite amongst Sleep & Eat visitors – are poised to provide a conceptual playground and thought-provoking responses to this year's theme.
"We are thrilled to be a part of the creative team of designers involved with this year's Sleep & Eat sets," – say Joseph Stella and Nicholas Stoupas, Partners of twenty2degrees. "We look forward to delivering a design that not only encapsulates our studio, but also responds to the challenge of this year's brief. Our aim is to design a space that feels fresh, excites those who visit and inspires others in the way that we have been inspired when visiting The Sets in previous years."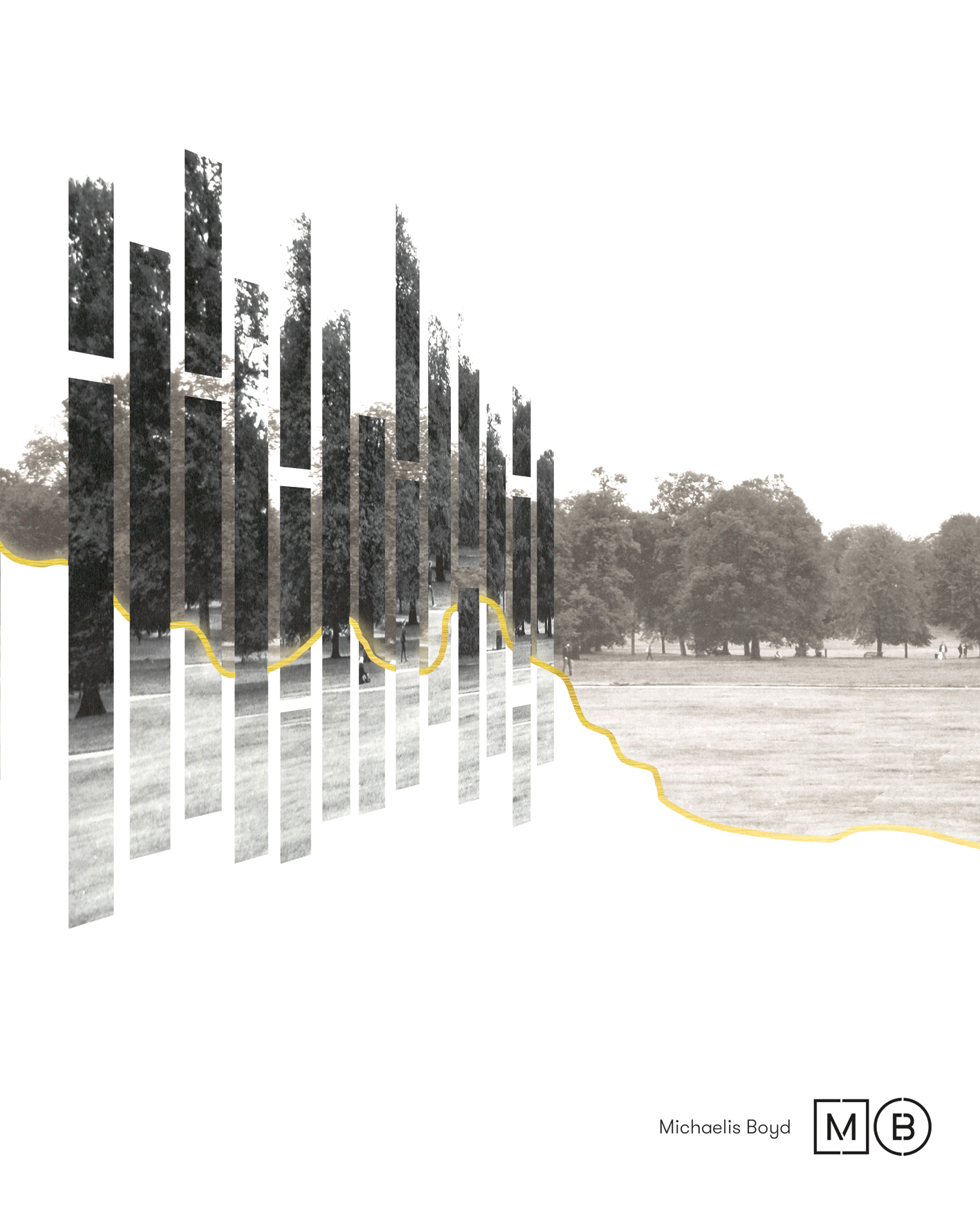 Sleeper Bar
The pop-up Sleeper Bar, where visitors gather, network and share industry news, is to be created this year by Michaelis Boyd, the London and New York based architecture studio recognised for its sophisticated, design-led approach and emphasis on sustainable and environmentally conscious materials and building techniques.
"Working primarily in timber, our bar is a study in sustainability; investigating the afterlife of the materials through scale, layering, adaptability and recycling. This has led us to create a space that will cater to all walks of life, adjusting to the needs of each individual, and making the bar a rich experience for each visitor," say Tim Boyd and Alex Michaelis.
The Sleeper Bar will not be the only space at Sleep & Eat to be specially designed by an international design firm this year. Plans also include the introduction of a Social Hub for co-working, conversation and relaxing, together with a new-look VIP Lounge.
Sleep & Eat Conference
This year, in recognition of the continuing convergence between hotels, restaurants and bars, the events' previously separate conference streams are being merged into one Sleep & Eat Conference, curated by Heleri Rande. The two-day conference will feature leaders and influencers from around the world who are shaping the hospitality sector today, as well as its perennially popular Development Roundtables that give visitors the chance to talk face-to-face with developers, operators and industry consultants. Conference sessions will include a panel of much respected hotel operators tackling the notion of social flexibility from their perspective, while foremost influencers will share their insights on creating eco hotels, sustainability and the importance of community. The second day of the conference is promising to take delegates to the outer reaches of hospitality. 'Above and Below' will consider designing hotels in space and underwater in discussions featuring several of the world's most outstanding pioneers currently working in both game-changing environments.
Sleep & Eat
19 – 20 November
National Hall
Olympia London
https://www.sleepandeatevent.com