COMO Metropolitan London has announced the opening of ten luxury Residences, designed by architects and interior designers, Forme UK.
The Residences offer private apartment-style accommodation adjacent to the hotel on Brick Street, in London's upscale Mayfair district.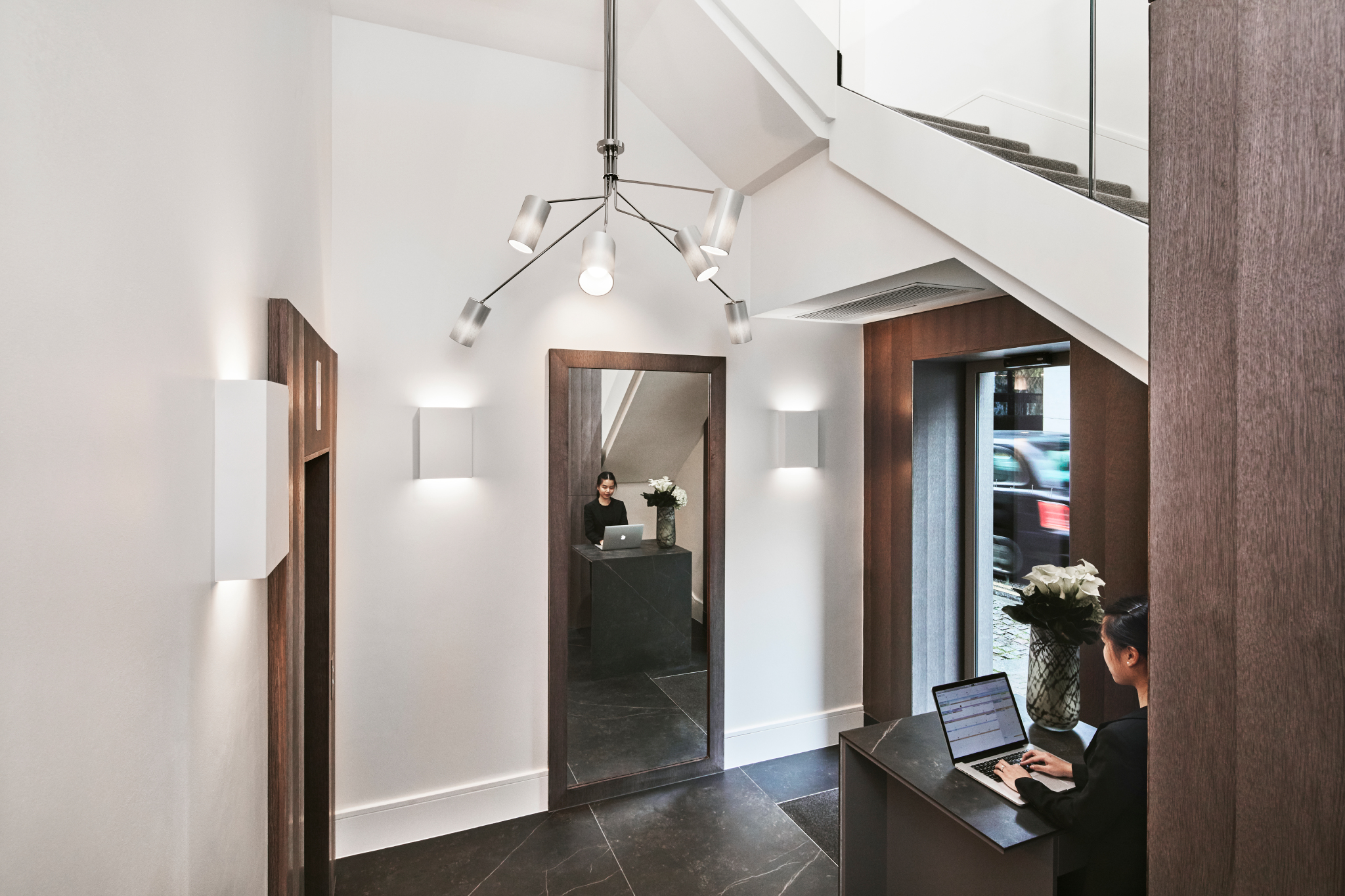 The new Brick Street Residences are sized from 105sqm to 110sqm. Inside the Residences, designer Linzi Coppick of Forme UK, has prioritised a sense of home. Each residence offers large open-plan living and dining areas, with two bedrooms and two bathrooms. The objective was to reorganise the existing spaces within the apartments to reflect a modern contemporary approach to 'living'. Natural daylight floods the spacious apartments, augmented by contemporary design with subtle warmth and bespoke artwork by Marta Suarez.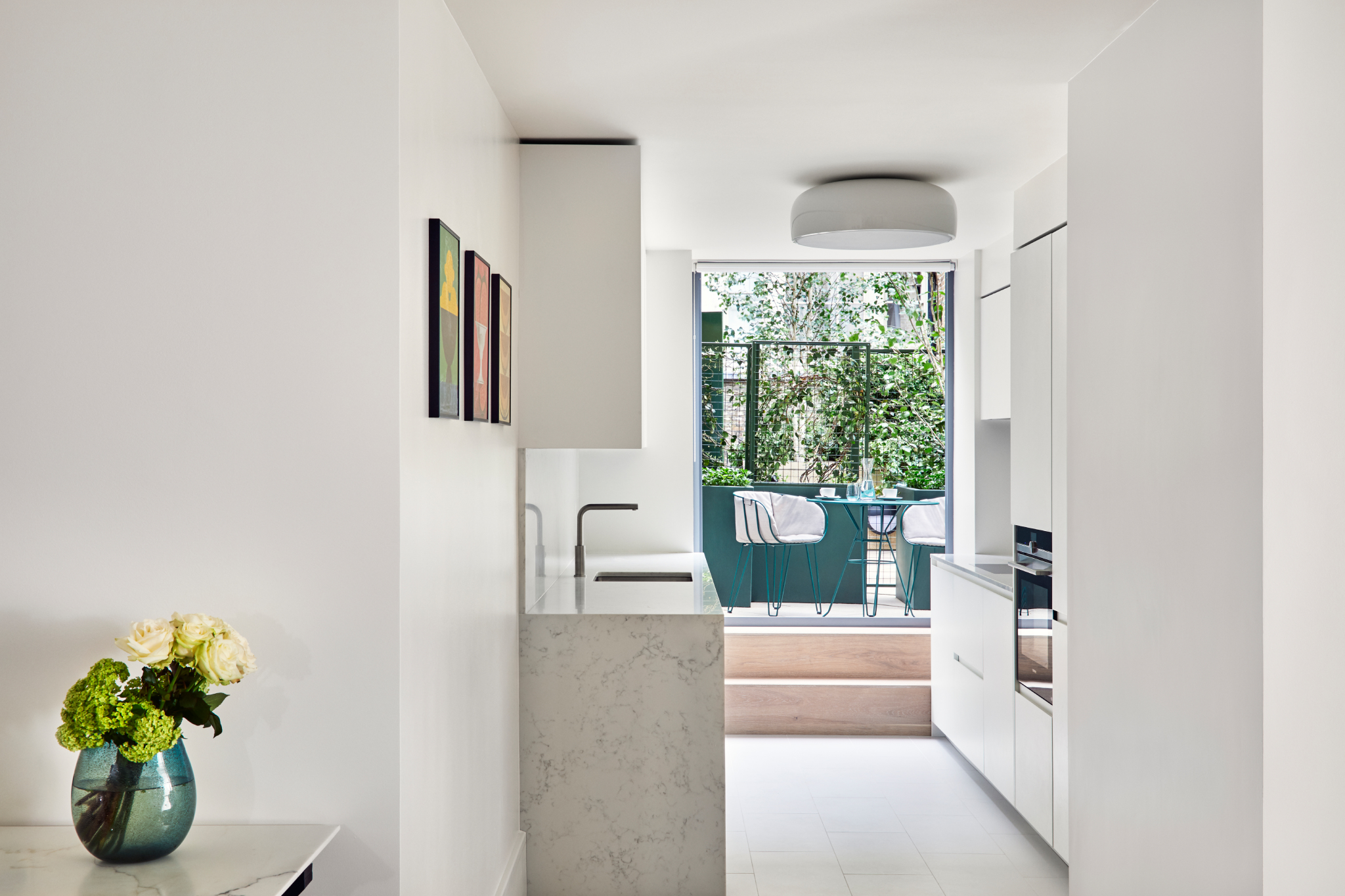 Natural wood floors and furniture from BO Concept in the open-plan living and dining area create a sleek entertainment area adapted to the modern traveller, whether guests are staying as a family or visiting for business. Pale oak floors throughout provide a luxurious neutral base with added practicality for housekeeping. This combined with 'flint grey' veneers to entrance doors and joinery elements exudes a quality that sits perfectly with upholstery in silvers and duck egg hues.
A fully equipped Lauren Nicholas kitchen blends a refreshing white palette with marble countertops, incorporating breakfast-bar seating for more laid-back meals. For formal dining, a dark wood BO Concept table can extend to seat eight people, while a large corner sofa and a reading chair in warm grey leather ensures plenty of space for relaxation.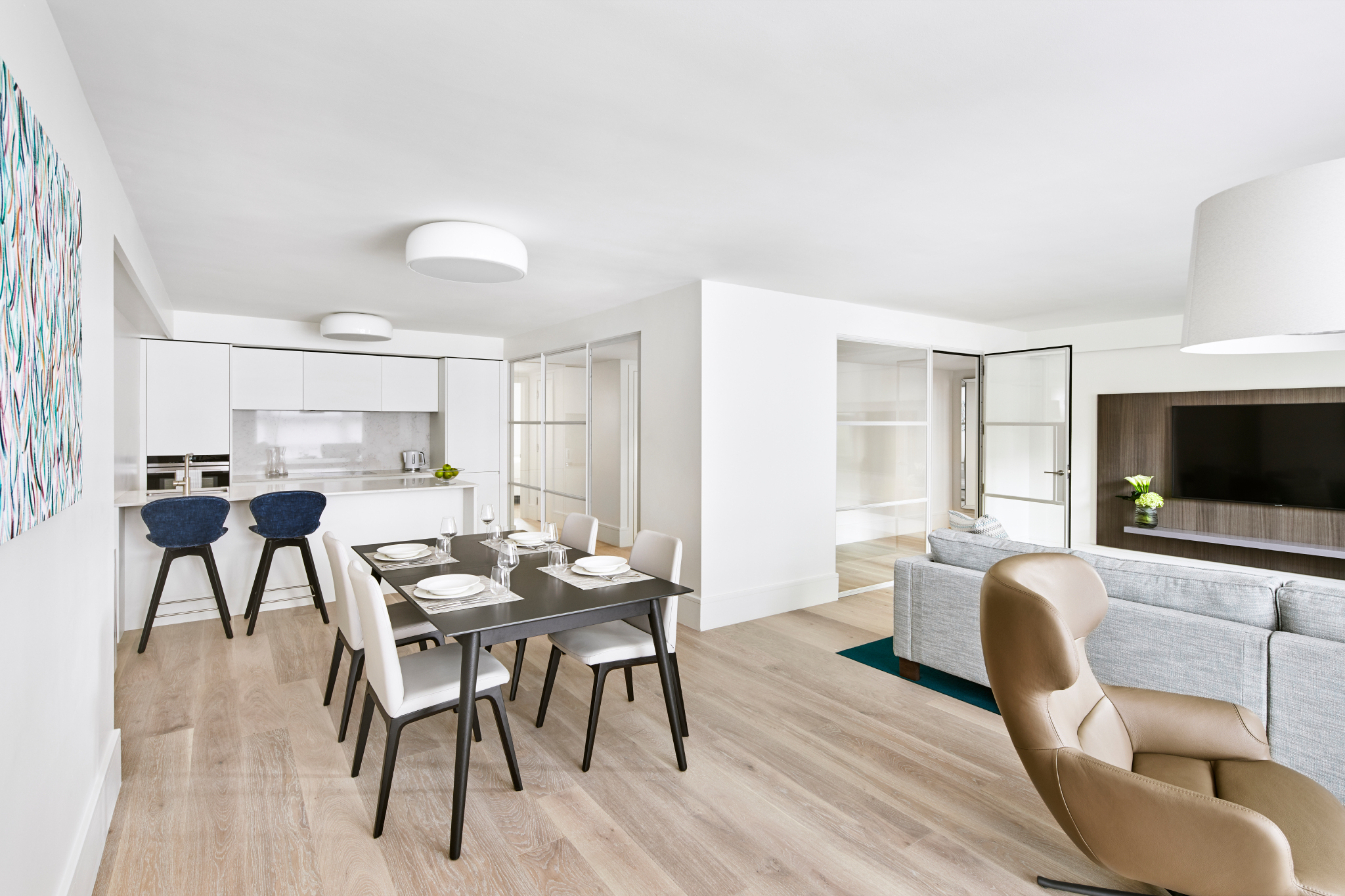 Linzi says, "We relocated bedrooms so they are all now positioned away from the street and overlook the newly landscaped courtyard. This in turn enabled us to create an openplan living area comprising of a refined kitchen, comfortable sitting area and spacious dining zone inclusive of work space. The natural light now floods the space making it lighter, brighter and enhances the palette of materials."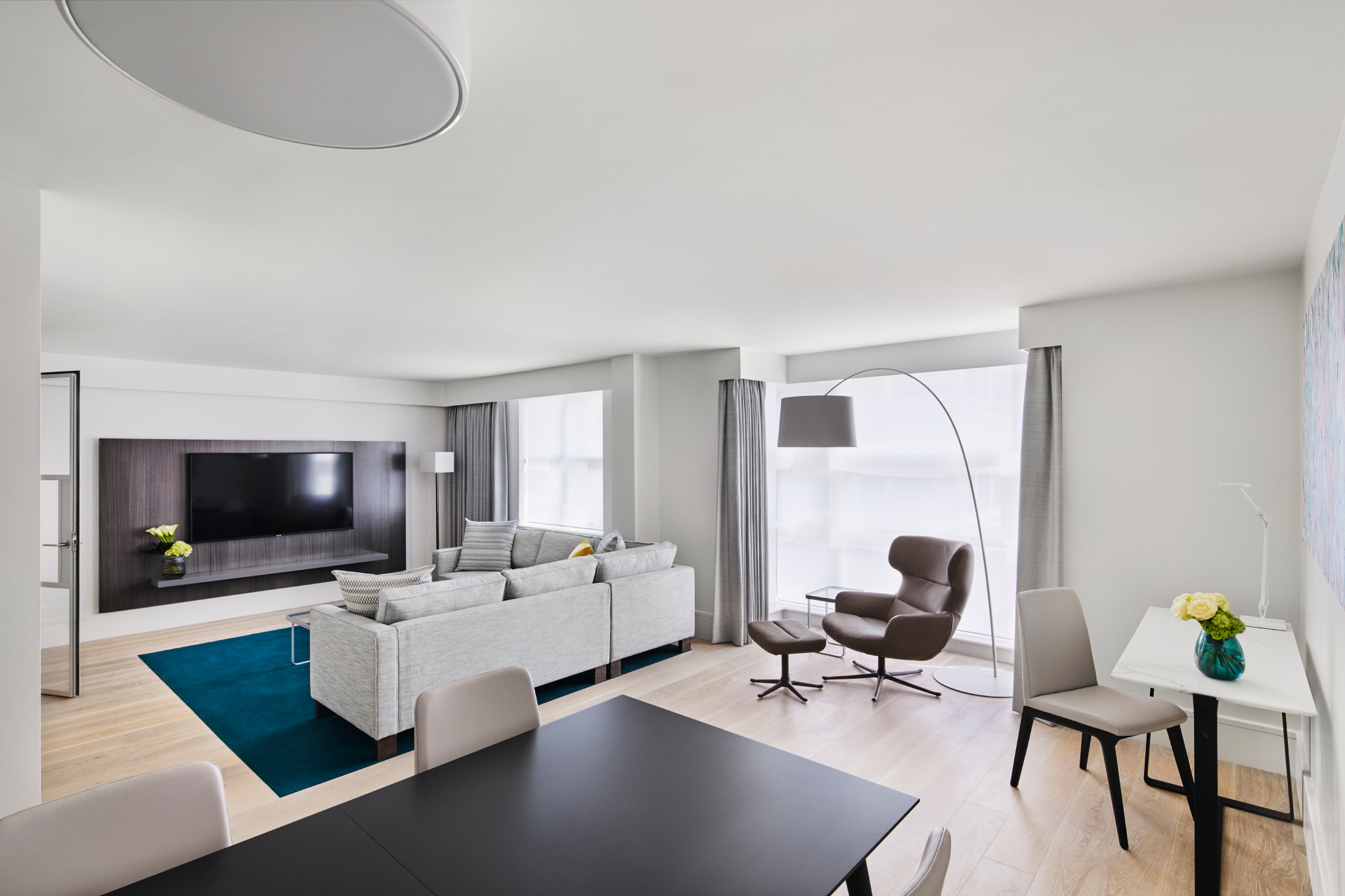 Bedrooms are well considered with maximum wardrobe space, sleek upholstered headboards and glass topped furniture. Wall lights and led lighting concealed within furniture provide an atmospheric ambience with bedside reading lights integrated into the headboard.

The Residences have a separate entrance from the hotel which is located on Brick Street. Access is through a large format automated glass sliding door set within a quality silvered timber surround, capped off with a glass canopy. The finishes within the compact lobby exude quality and longevity. The space is enhanced with a large scale modern pendant light which reflects in a glamorous mirror situated in front of the stone clad 'Butler's Station'.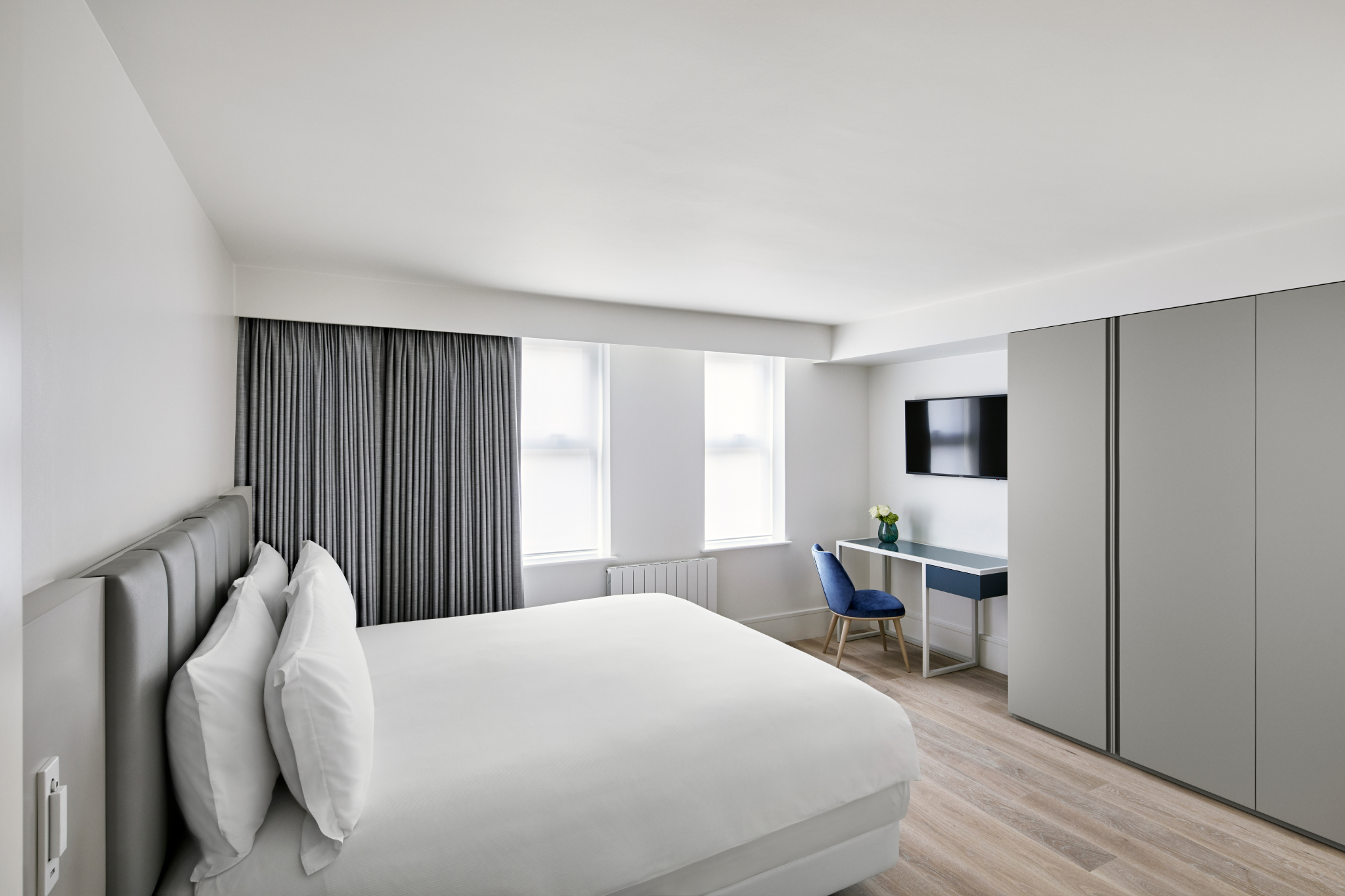 Forme UK specified Isimar furniture for the courtyard space which is shared by the residences. The team also created access directly from the ground floor apartments to semi private terraces, providing  a relaxed ambience in this unique setting influenced by landscape designer Peter Curzon.