As parquet flooring remains a firm favourite with designers and their clients, Bisca has created a staircase finished in a striking chevron pattern.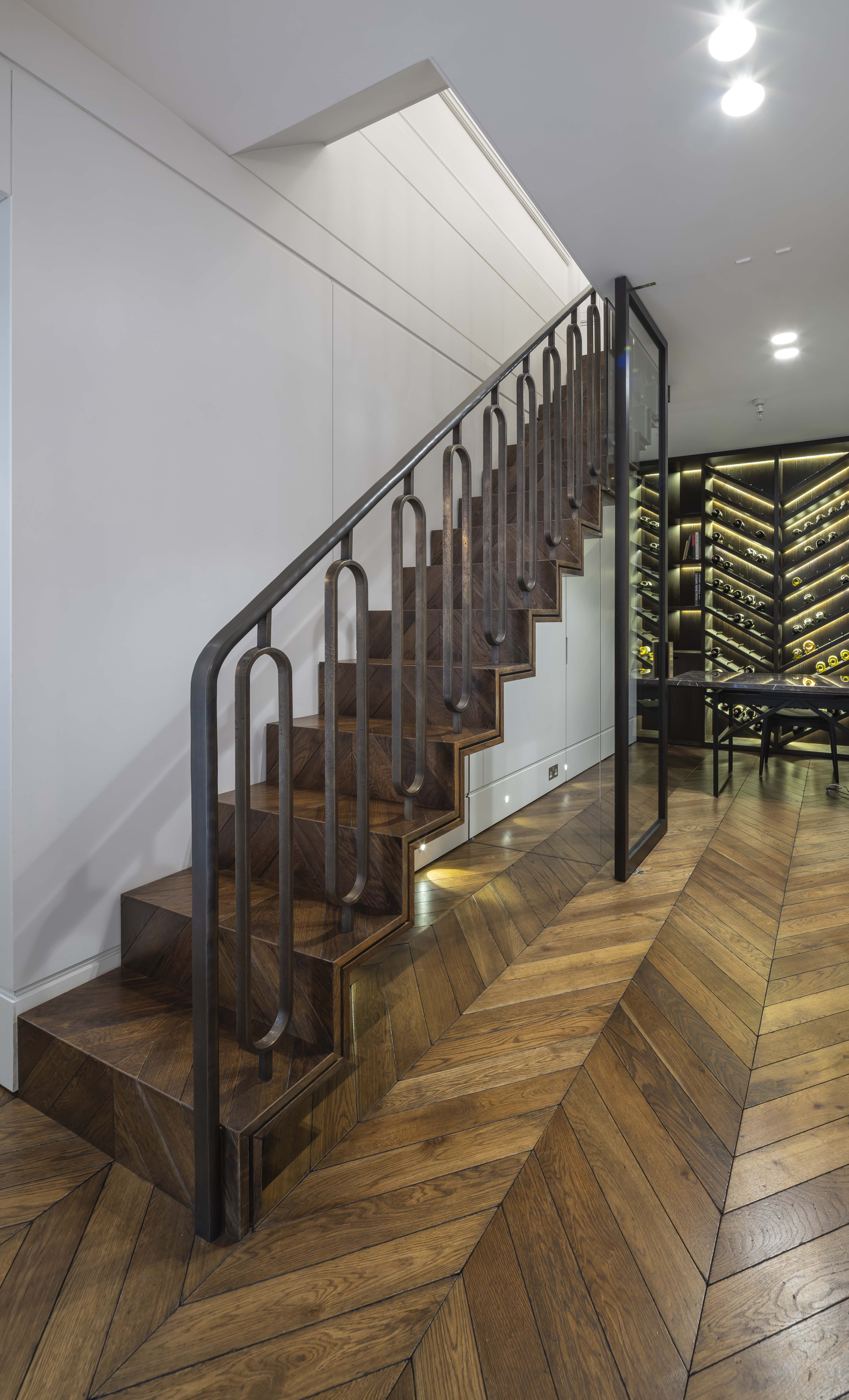 d-raw architects commissioned Bisca to design, build and install a new staircase as part of a property remodel for a 19thC listed terraced house. A steel structure was clad top and underside in the same parquet finish as used on the floor below continuing, the geometric pattern of the chevrons all the way up the stairs.
The balustrade and handrail are made in aged bronze, custom made by craftsmen in Bisca's Yorkshire workshop. The uprights have been individually cast into an on-trend panel design finished with a richly patinated surface to complement the rustic timber, whilst the handrail is in forged bronze.
Working with Bisca enabled d-raw architects to realise a truly bespoke concept, taking advantage of the knowledge and expertise a specialist company offers in terms of design, choice of material, structural considerations, useability and comfort. By involving Bisca at an early stage of the project, the staircase is a perfect fit as part of the overall interior, as well as a magnificent structure in its own right.
01439 771 702