TOTO introduces the elegant WASHLET™ RW and the new Prime Edition collection – for very personal wellness rituals in the bath.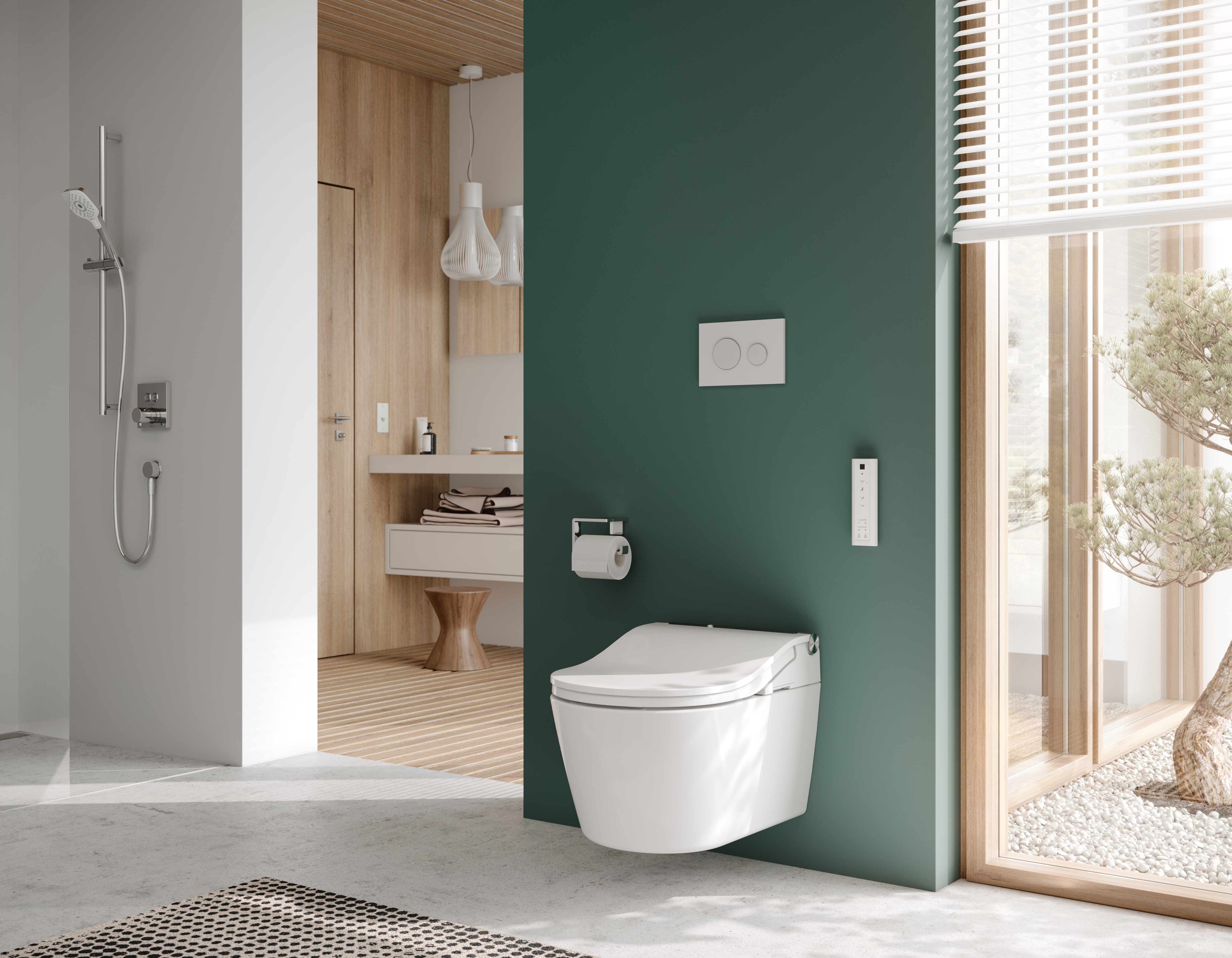 The new, appealing and elegant WASHLET™ RW is the culmination of TOTO's wealth of expertise: All of the experience and learnings from nearly 40 years of WASHLET™ production and over 50 million units sold have contributed to the RW model, TOTO's new Prime Edition. Offering both familiar and new comfort technologies, this model gives people an opportunity to enjoy a very exclusive product at an attractive price. Ensuring wellness and comfort in the bath for as many people as possible is TOTO's main focus.
Some inventions have transformed people's living habits so dramatically that we think of them as milestones – like the smartphone, internet, email, television, etc. These inventions have taken our daily rituals in a new direction.
The invention of WASHLET™ is one of these – it is changing our everyday habits in the bath. Many users describe using TOTO WASHLET™ as "enriching" to their lives. The Japanese market leader, honoured multiple times as the "world's no. 1 brand" in shower toilet sales, convinces consumers with its unique expertise in the ongoing development of WASHLET™ technologies. The RW model from the Prime Edition is a new milestone: It combines all of TOTO's proven hygiene features in one product, allowing people to enjoy the ultimate in wellness, hygiene and comfort in their own bathrooms.
The right product for personal wellness rituals
More and more people in Europe also have the need to unwind after their busy days and recharge their batteries in the bath. In Japan, spending time in the bath is a daily ritual that many people find fascinating. TOTO provides a wealth of inspiration with WASHLET™ and many other products to help people create their own personal wellness rituals.
Clean Synergy: Prime Edition offers hygiene you can count on "Clean Synergy" is how we describe the interplay of the individual hygiene technologies only available from TOTO: EWATER+, Premist, Tornado Flush and CeFiONtect. Together, these features make using WASHLET™ a truly unique experience.
The new RW Prime Edition model integrates all of the features that only TOTO has to offer:
• Ewater+ cleans both the ceramic toilet bowl and wand jet with electrolysed water, which has antibacterial properties
• Premist sprays the toilet bowl with a fine mist of water, which makes it more difficult for dirt and waste to stick
• The powerful Tornado Flush thoroughly cleans the entire toilet bowl
• CeFiONtect, is a special glaze that keeps the surface looking brilliant for years, and also keeps bacteria or waste from accumulating in the bowl
WASHLET™ offers years of enjoyment
Water hardness in Germany varies by region. This means that people need to frequently descale their devices to ensure that they work properly for extended periods of time. TOTO's RW model has two descaling options: Automatic descaling starts the descaling programme by remote control and uses commercially available descaling products. With manual descaling, people simply remove the wand jet and place it in a descaler for cleaning. WASHLET™ RW flashes a light to indicate when descaling is needed. The Prime Edition WASHLET™ RW combines appealing design with great hygiene features, outstanding comfort and an attractive price.