R & Company has revealed the debut of Pierre Yovanovitch 's latest exhibition, and brand new collection of furniture and lighting, entitled LOVE.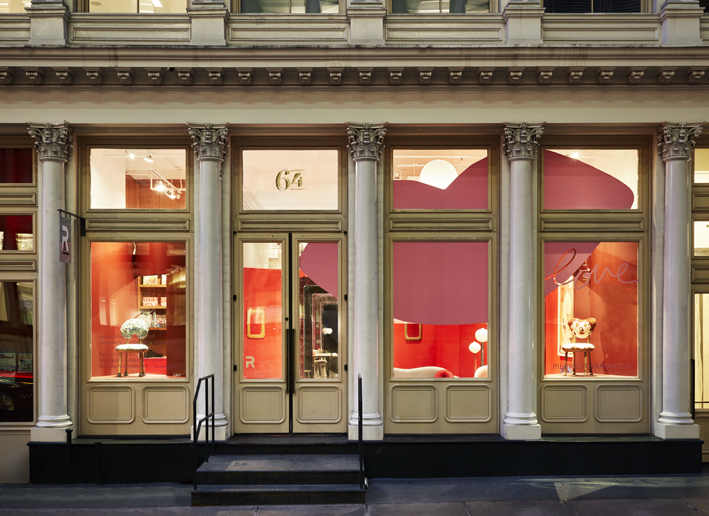 On view now until 4 January 4 2020, on the upper level of R & Company's 64 White Street location, Yovanovitch has transformed the gallery space into an immersive exhibition showcasing over 20 new furniture and lighting works created exclusively for the occasion.
The exhibition explores variations on the theme of love, featuring a series of scenes in rich colours, textured materials, playful graphic design signage elements, soft lighting, and staged with Yovanovitch's new collection.
Building off of Yovanovitch's love of storytelling, the exhibition leads guests through an unfolding narrative centred around an imaginary recurring character in the designer's work called Miss Oops.
Visitors encounter different domestic scenes symbolising the emotional evolution of the Miss Oops' budding romance: starting in the parlour, leading to the dining room, then the boudoir, and ending in the bedroom. Miss Oops first appeared in the design of Yovanovitch's exhibition for Design Parade Toulon festival in France in 2018 in one of the designer's first major public scenographic exhibitions. Now, set in the context of R & Company's gallery space, the character brings life and imagination to a brand new body of Yovanovitch's work.
Keeping with his signature style of understated elegance, Yovanovitch enlisted woodworkers, ceramists, ironworkers, glassmakers and upholsterers to create a new armchair, table, sofa, table, and, for the first time from the designer, a bed frame with a mattress from Hästens Los Angeles. In addition to these new works, Yovanovitch selected a number of contemporary works from galleries Perrotin New York, Lehmann Maupin New York, Salon 94, Almine Rech New York, Kamel Mennour as well as artworks from Claire Tabouret to display.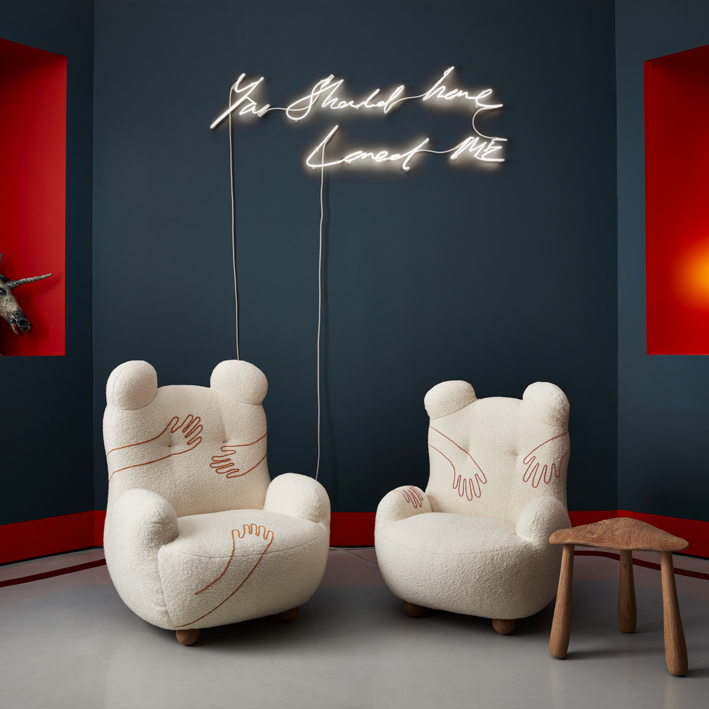 "Pierre Yovanovitch is the key to the future of the French decorative arts." states R & Company co-founder Zesty Meyers. "His interiors have an amazing warmth, beauty and subtlety which makes the spaces dynamic. By adding humor to serious design, he creates a new aesthetic. He simultaneously pays respect to the history of decorative arts while pushing them forward."
Building off of a three year partnership between Yovanovitch and the gallery, this new exhibition reflects both the designer and the gallery's shared affinity for eclecticism and superior craftsmanship.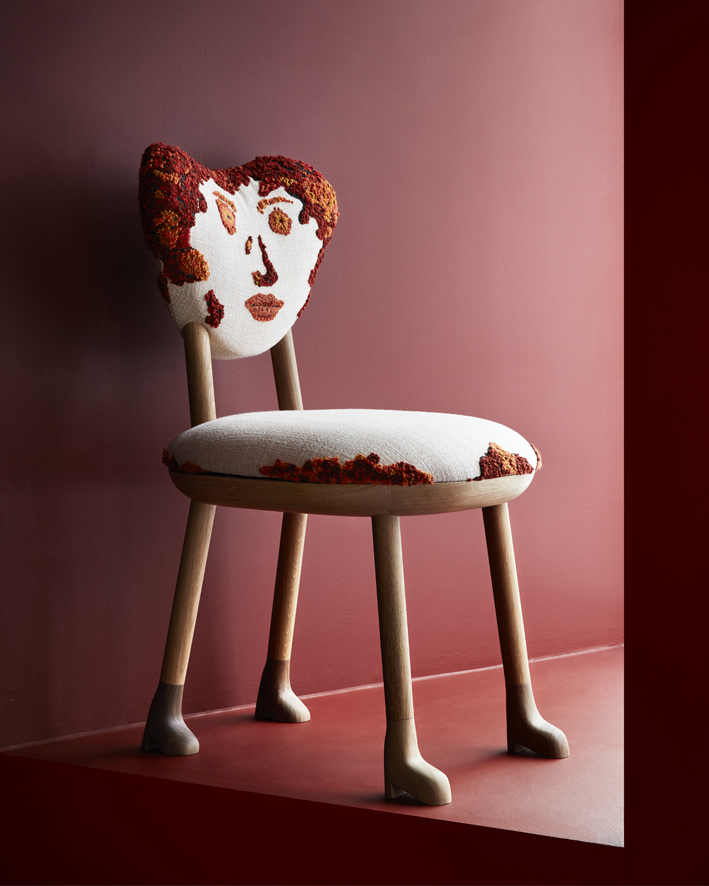 "Following the success of my inaugural collection OOPS in September 2017, it's an honour to unveil a brand new exhibition for R & Company," says Pierre Yovanovitch. "Central to my interior architecture practice is a focus on creating custom pieces for my clients. To bring my work out of the context of a private home and into a scenography of my creation is so special, as it not only allows me to dabble in my passion for set design and narrative and showcase my designs to the greater public, which is something I rarely have the privilege to do."
Yovanovitch's recently launched monograph published with Rizzoli will also be available for sale at R & Company's library starting with the opening of the LOVE exhibition. As Yovanovitch's first book, and largest public showcasing of his work to date, the monograph is a detailed culmination of some of the designer's most important work.
LOVE by Pierre Yovanovitch coincides with the exhibition Against The Grain by José Caldas Zanine.
R & Company
64 White Street
New York, NY 10013