Among the most surprising natural stones in the Antolini Exclusive Stone Collection, Fusion WOW quartzite is clearly the leading feature of a kitchen with essential volumes.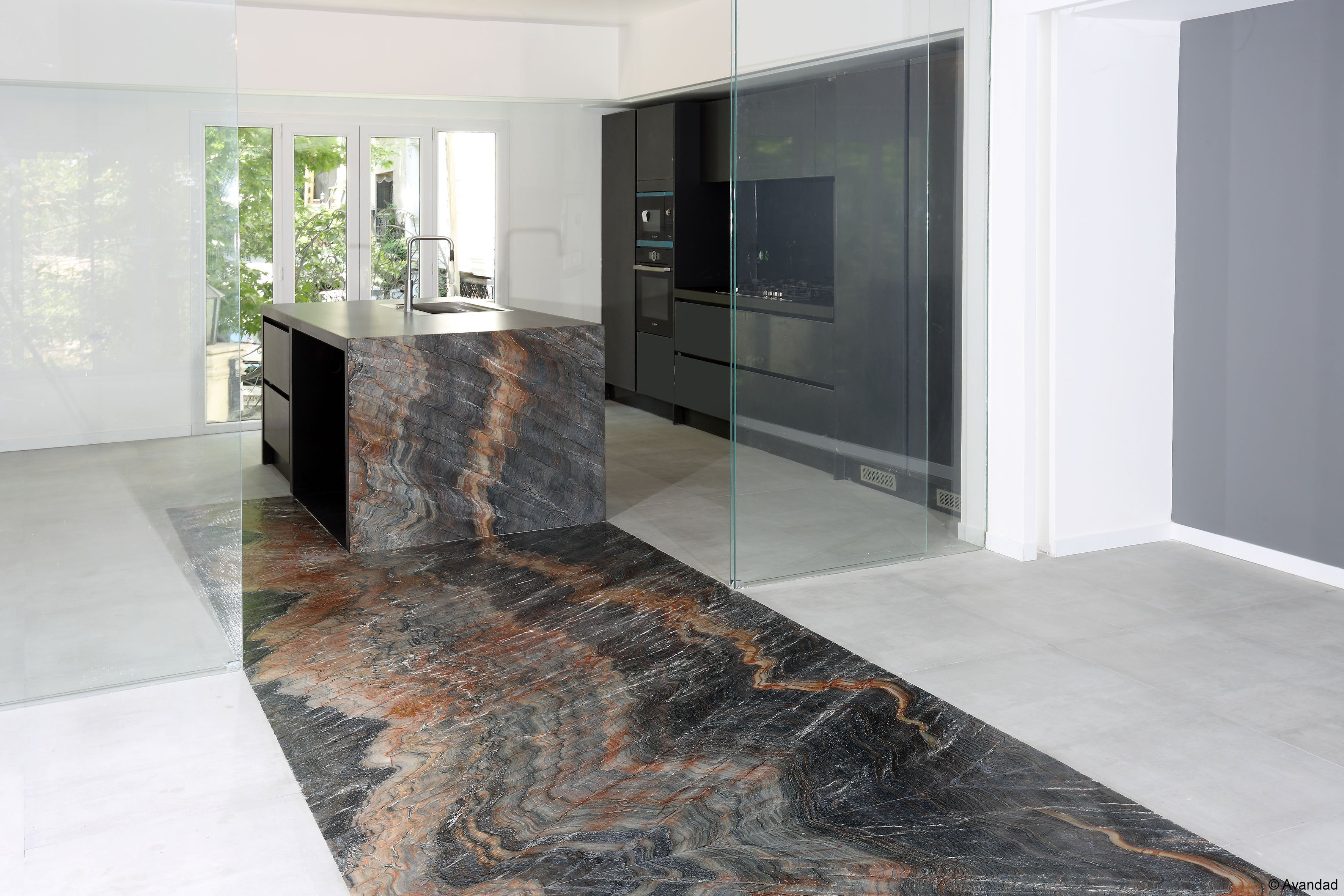 In an open light-filled space, large slabs of Fusion WOW quartzite create a longitudinal strip on the floor with a design as valuable and striking as an expressionist painting: here, hints of flames combined with shades of brick and a palette of greys that range from anthracite to green, create surprising and unrepeatable textures only natural stone can offer.
The floor in Fusion WOW quartzite is matched with the monolithic block of the free-standing worktop containing a stainless steel sink. The finishing between the stone slab and the smooth black worktop meet in a perfect line and the sidewall of this block confers visual coherence between the horizontal strip of the floor and the vertical side of the block.
Another detail designed to enhance the entire environment is the fact that the quartzite floor strip is interrupted in the middle of the kitchen block, to give light and freedom to the entire space, while at the same time outlining a more operational area (with the cooking top, fridge, oven) characterised by a neutral floor and black modular furniture.
The use of Fusion WOW quartzite transforms this contemporary style kitchen into a representative environment that has no need for doors to hide behind, but instead aspires to be shown and be the dominant feature of much larger spaces.