Fran Hickman, known for her bespoke, highly tailored approach, has juxtaposed an unexpected palette of colours, textures and materials for Paintbox, a modern minimalist downtown nail studio on the Upper East Side, NYC.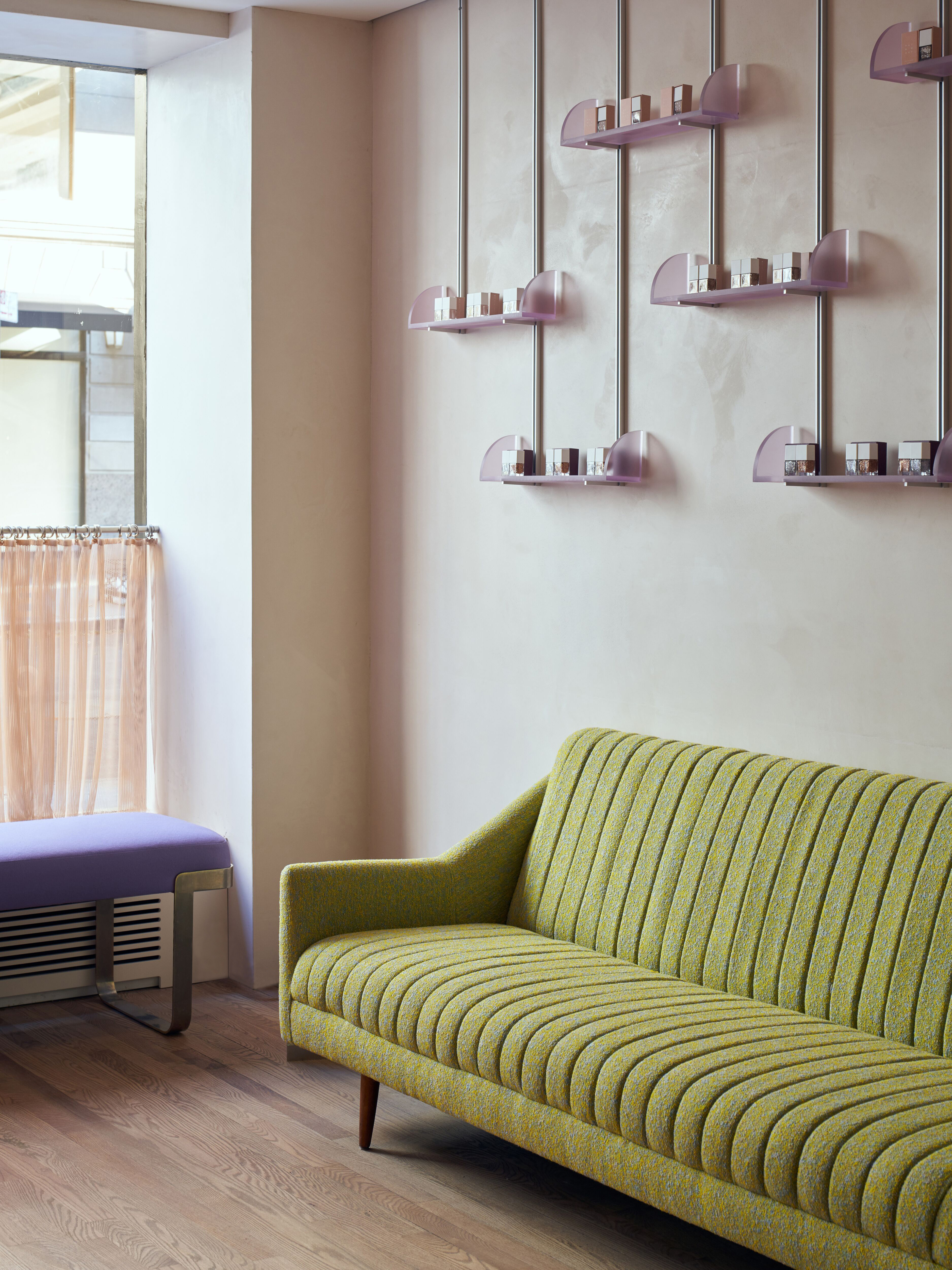 In line with Paintbox's approach to colour combining (and drawing from Josef Albers' indispensable volume 'Interaction of Colour') the design conveys drama, contrast and tension through a palette of materials and colour that are at once experimental and serene.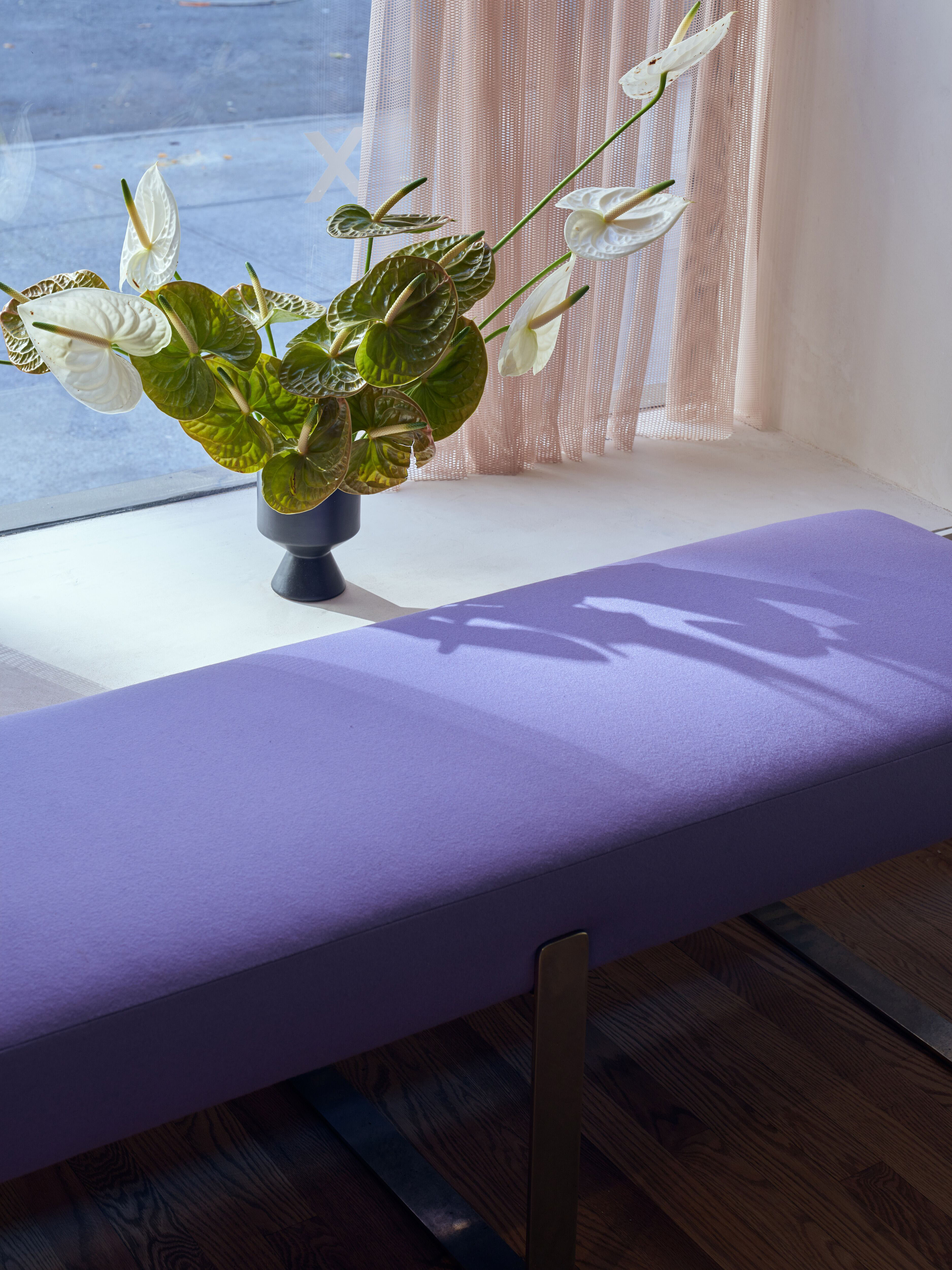 Colours present themselves in continuous flux, constantly relating to changing surroundings. A key element of the design became the interaction of colours, that is to say, what happens between them.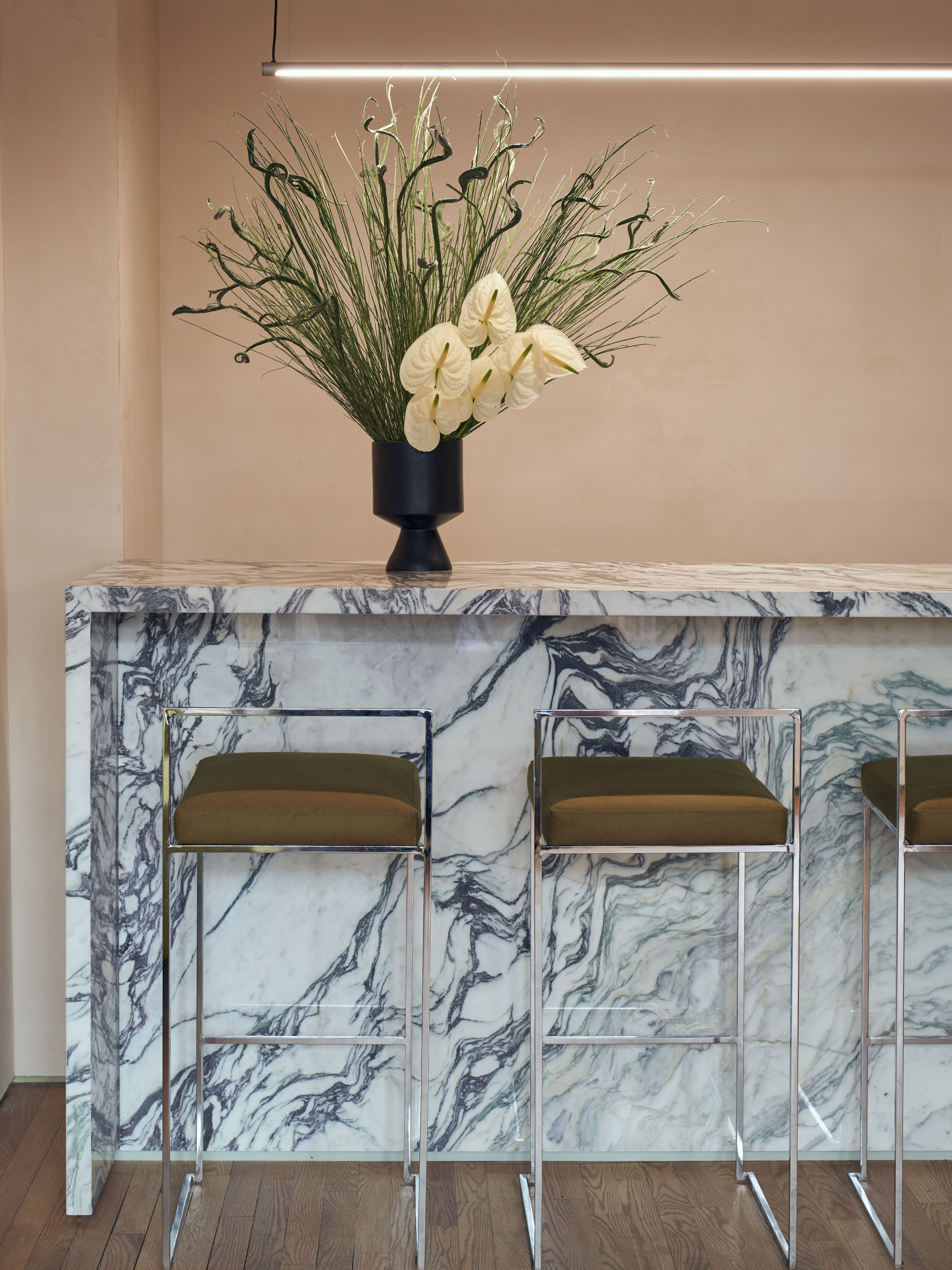 Spread across two floors, purple runs throughout the store, from the pale bespoke acrylic shelving through the deep upholstery of the clients' chairs. Gentler pinks can be found in the textured plaster walls, perforated sheer window curtain and coloured concrete basins; these shades combining to create an ambience of nurturing warmth and care.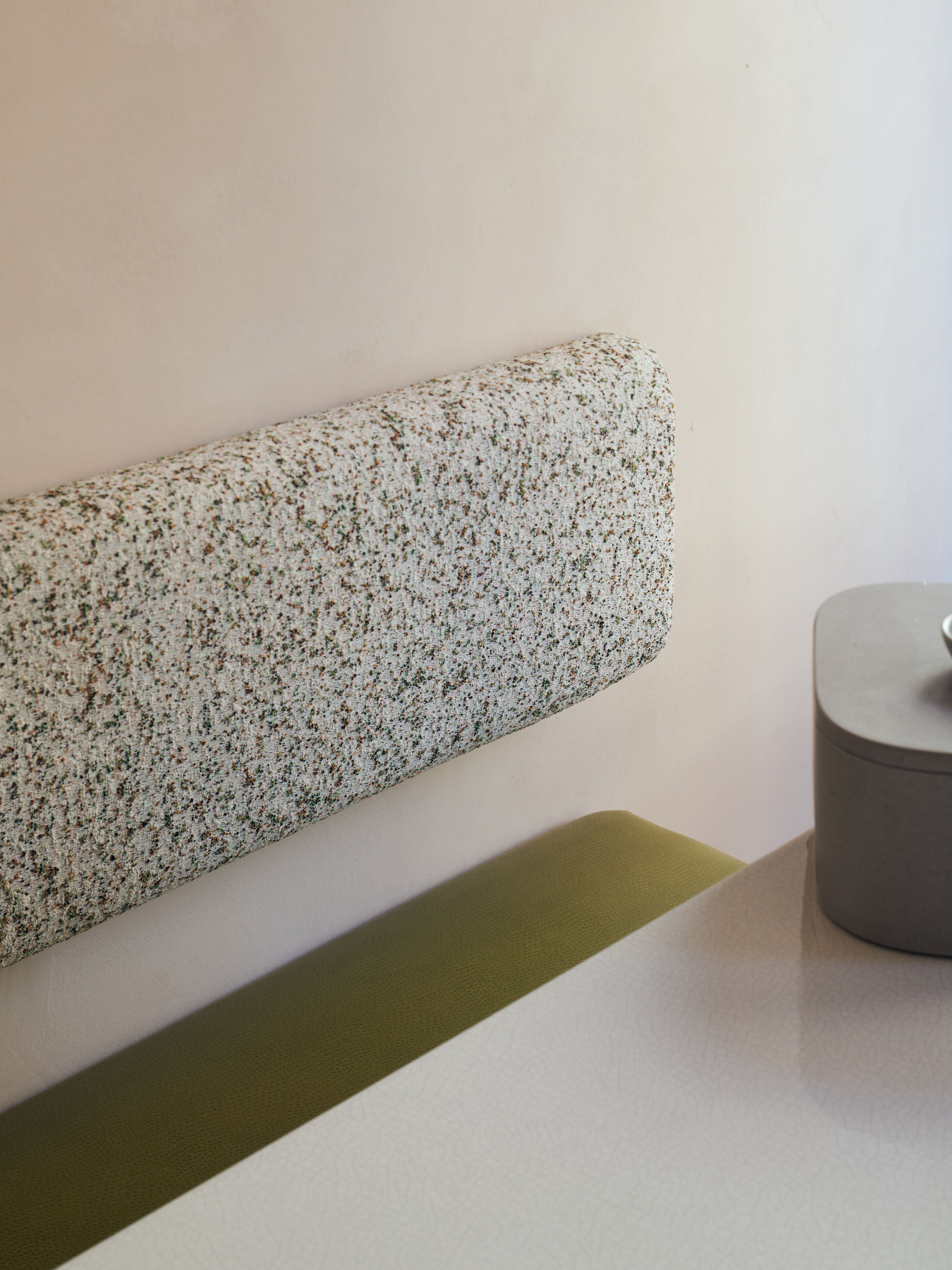 A bench upholstered in purple wool next to a sofa in yellow boucle, beside a brushed steel reception desk, silver back painted glass desk top and iridescent bar stools bring together colours commonly revered as holy, even sacred with hues that are cheerful, optimistic and creative as well as elegantly feminine and rich.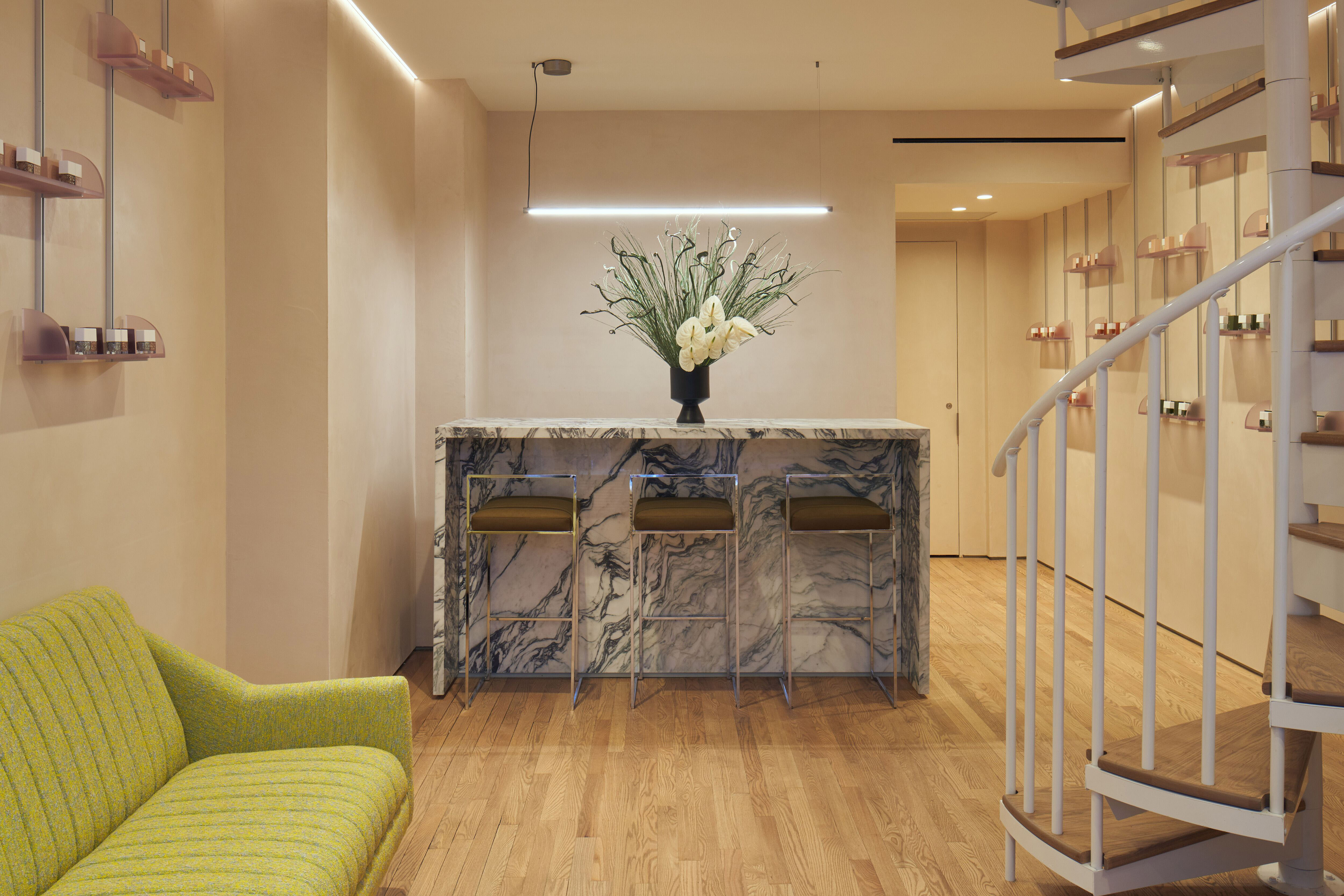 Green brings promise of energy and growth. Calacatta vision marble, seagrass corian, faux 'baby ostrich' leather and olive ceramic wall tiles prove both calming and restful. A glazed pure white lava stone workstation creates a pristine backdrop from which to absorb all this colour.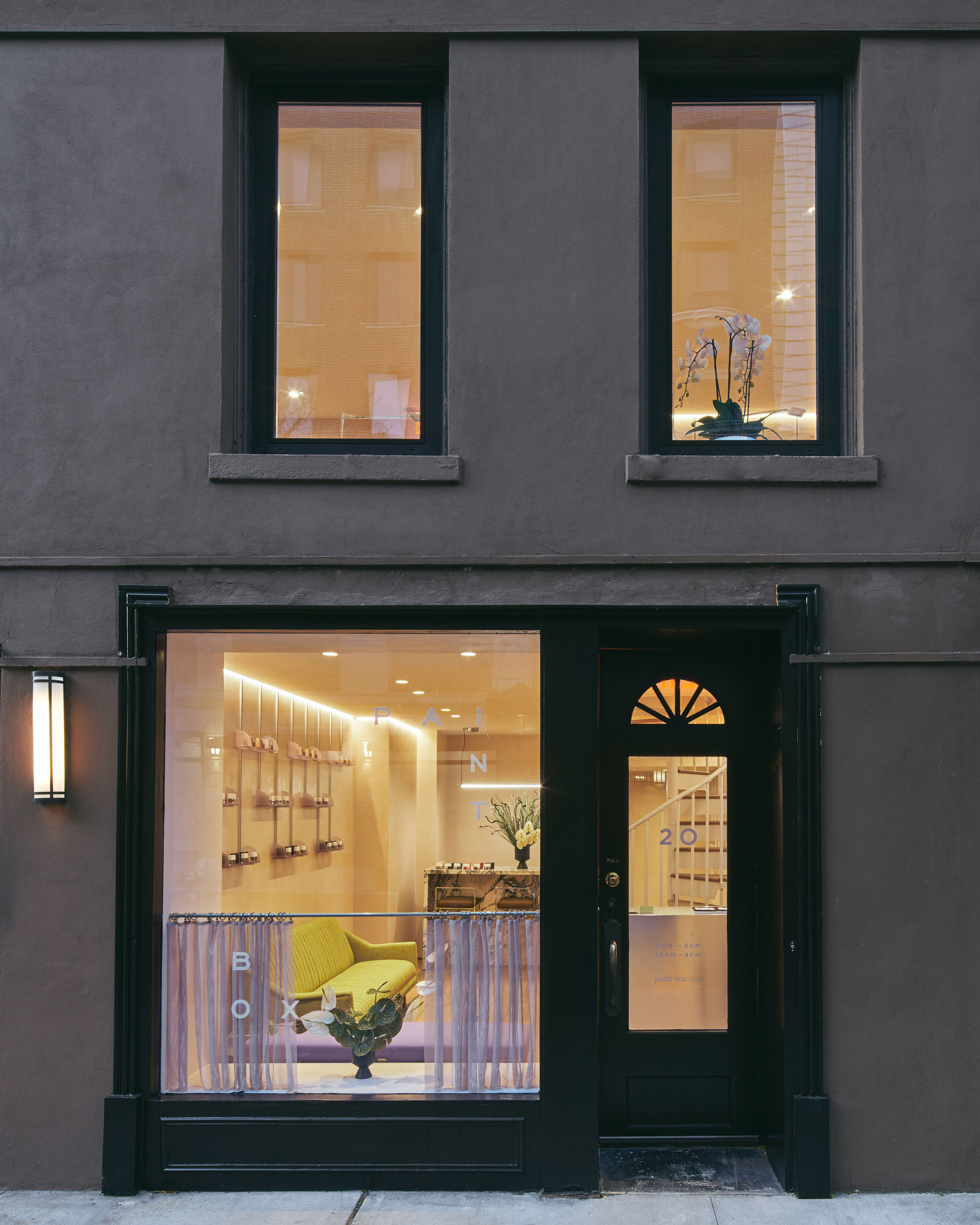 The colourful interior reflects the choices clients make within the nail store; individual colour choices can reveal something about a person's nature, aspirations and even aesthetic sensitivity and, inspired by Fran's work, Mabelyn Martin, Paintbox Creative Director has designed a series of new nail art to reflect the interior's unique elements. Fran commented, "We loved working with Paintbox on the nail studio.  The team were wonderfully open, trusting and fully game to go completely bespoke on product and experiment with colours and materials."