Established & Sons LIMITED is to exhibit for the first time at roving collectable design fair Nomad in St Moritz this February (6 – 9).
The installation titled Materiality presents new commissions as well as a curated selection of its most coveted Limited Edition designs.
Materiality will see Established & Sons LIMITED showcase 16 unseen unique pieces and distinguished limited edition works by a selection of its designer roster: Barber & Osgerby, Committee, Formafantasma, Liselotte Watkins, Roy McMakin, and Terence Woodgate with John Barnard.
The brand's Limited Edition collections, which first launched in Milan in 2005, bring together art, design, manufacturing technology and master craftsmanship to provide a platform for ambitious, exciting and visionary works that challenge the status quo.
Its catalogue of collectable design spans over 70 pieces from 18 pioneering contemporary designers and includes some of the most important and boundary-pushing designs of the 21st Century.
"Nomad's characterful spaces connect in the right way with collectable design – these unique interiors challenge the exhibitor and inspire the collector," said Sebastian Wrong, Design Director of Established & Sons. "The thorough editing process and diversity in the fair reflects our own approach. The close partnerships we form with the designers evolves cutting-edge sculptural pieces which are both inspiring and exciting to live with."
A total of 16 unique pieces and Limited Edition designs will be on view and available to purchase.
Iris by Barber & Osgerby
Since meeting at the Royal College of Art in the 1990s, Edward Barber and Jay Osgerby have become one of the most important duos in British design, with credits including the 2012 Olympic Torch and large-scale installations at London's Royal Academy of Arts and V&A museum. Their second concept for Established & Sons Limited Edition, the Iris tables are an investigation of colour realised through a process of hand-dying and machining segments from blocks of solid aluminium.
Kebab lamp Series by Committee
Made from found objects that are "skewered" onto the neck of each lamp, the Kebab lamps by London art and design duo Committee have long been a favourite among collectors attracted to the wit and intelligence of the designs as well as their unexpected beauty. For Nomad, Committee has revisited its original methodology to create a new series of lamps. The length of time taken on each unique lamp restricts the series to eight new designs per year.
Time as a Circular Motion by Formafantasma
One of the most exciting names in contemporary conceptual design, Formafantasma partners our human perception of time with the geological age of Carrara marble (200 million years) in a new limited edition timepiece. First shown as part of an Established & Sons exhibition (From Then On, 2014), the prototype was one of four pieces depicting set intervals of time. Produced in strictly limited numbers for Nomad, the wall-mounted design refines the clock archetype into a simple divided disc.
Objects of Desire Series by Liselotte Watkins
Following her collaborations with the doyenne of intelligent fashion Miuccia Prada and the legendary Italian porcelain workshop Bitossi, Liselotte Watkins has partnered with Established & Sons for the first time to create a considered collection to be exhibited at Nomad. Combining her expressive linework, bold colours and feminine forms with vintage Italian ceramics, the pieces are unrepeatable and representative of the beginning of a new era of limited edition collaborations between the brand and artists and designers.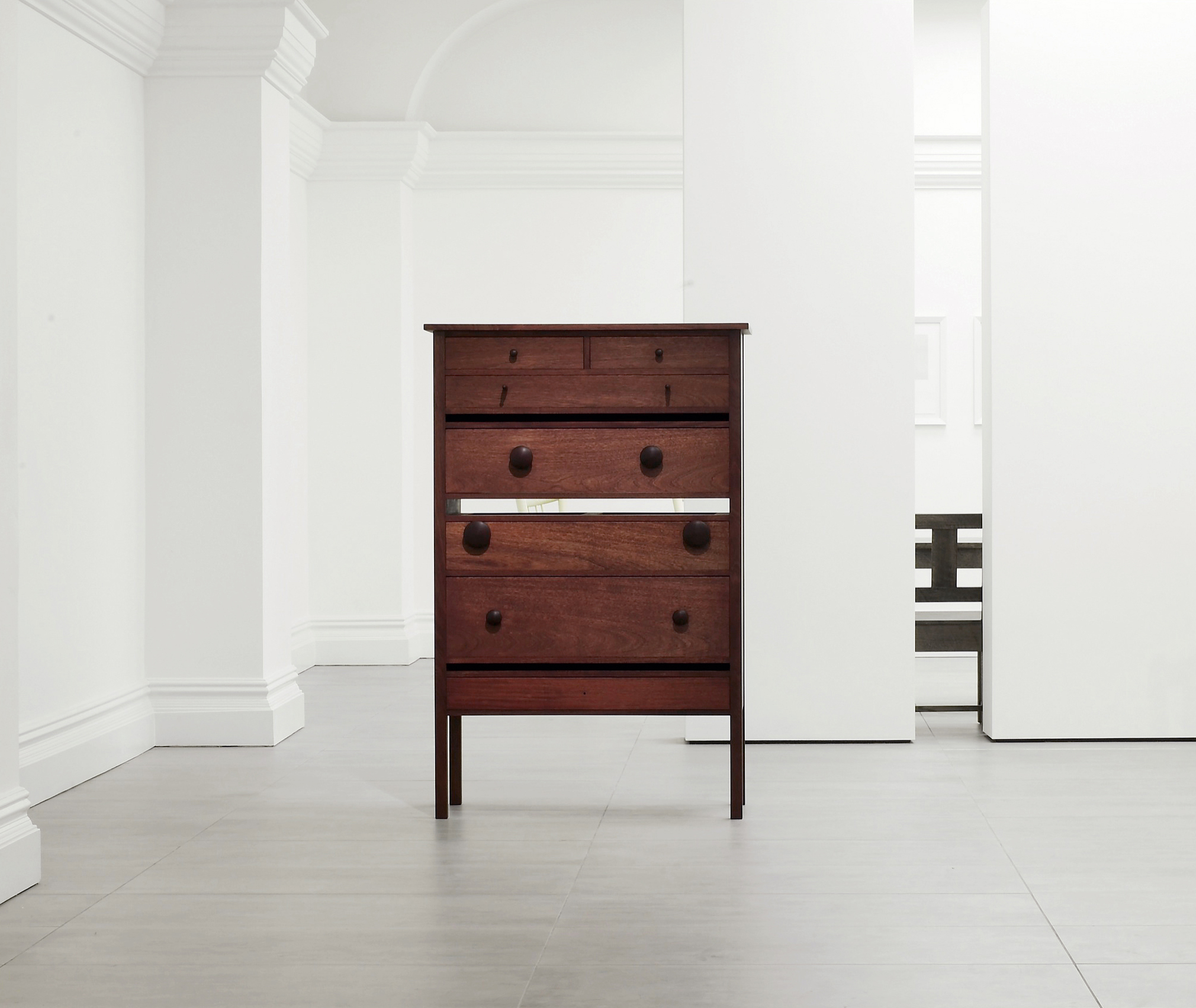 Another Kountry by Roy McMakin
An established name in functional art, Roy McMakin bridges the gap between the conceptual and the practical with beautiful, handcrafted furniture pieces that explore ideas of memory, and meaning. Now in his 60s, McMakin has had more than 30 solo exhibitions and seen his work acquired by museums including LA County Museum of Art (LACMA) and San Francisco Museum of Modern Art (SFMOMA). On show at Nomad, the Another Kountry collection for Established & Sons expands on familiar forms, injecting elements of dissonance with small details.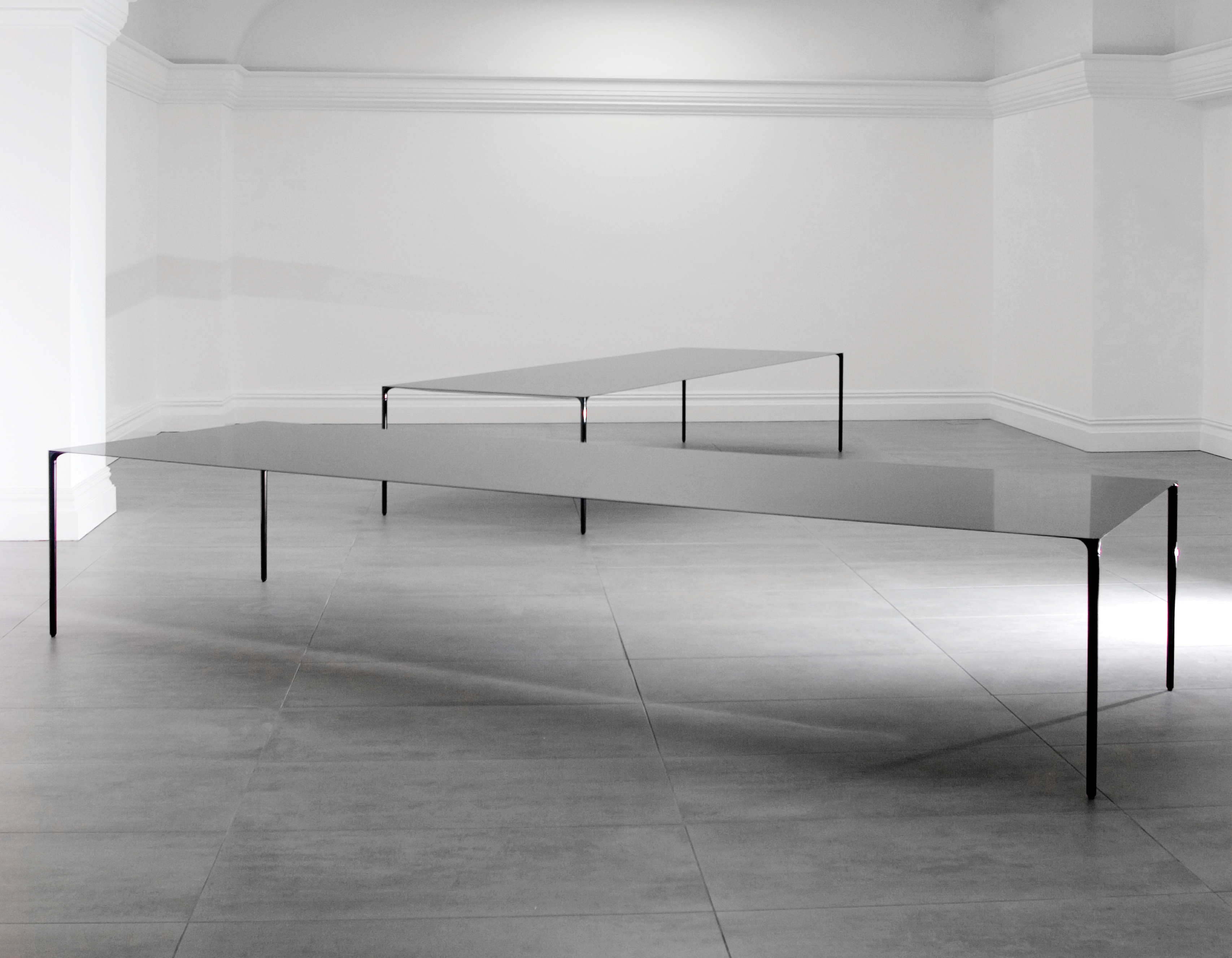 Surface Table by Terence Woodgate with John Barnard
A groundbreaking partnership between industrial designer Terence Woodgate and Formula One engineer John Barnard, the ultra-thin Surface Table appears to defy physics. The glossy tabletop is handmade from more than a million carbon-fibre strands that reveal themselves on closer inspection. Since its launch, the table has become a key investment purchase for discerning collectors. For Nomad, Established & sons is extending the range with a new console size Surface Table.
Established & Sons Presents Materiality at Nomad
6–9 February 2020
St Moritz – Chesa Planta
Mulins 2, 7503 Samedan
Switzerland