Langton Stead, Founder and Designer, Contract Furniture by Design, shares the company's experiences of designing bespoke furniture for hospitality projects.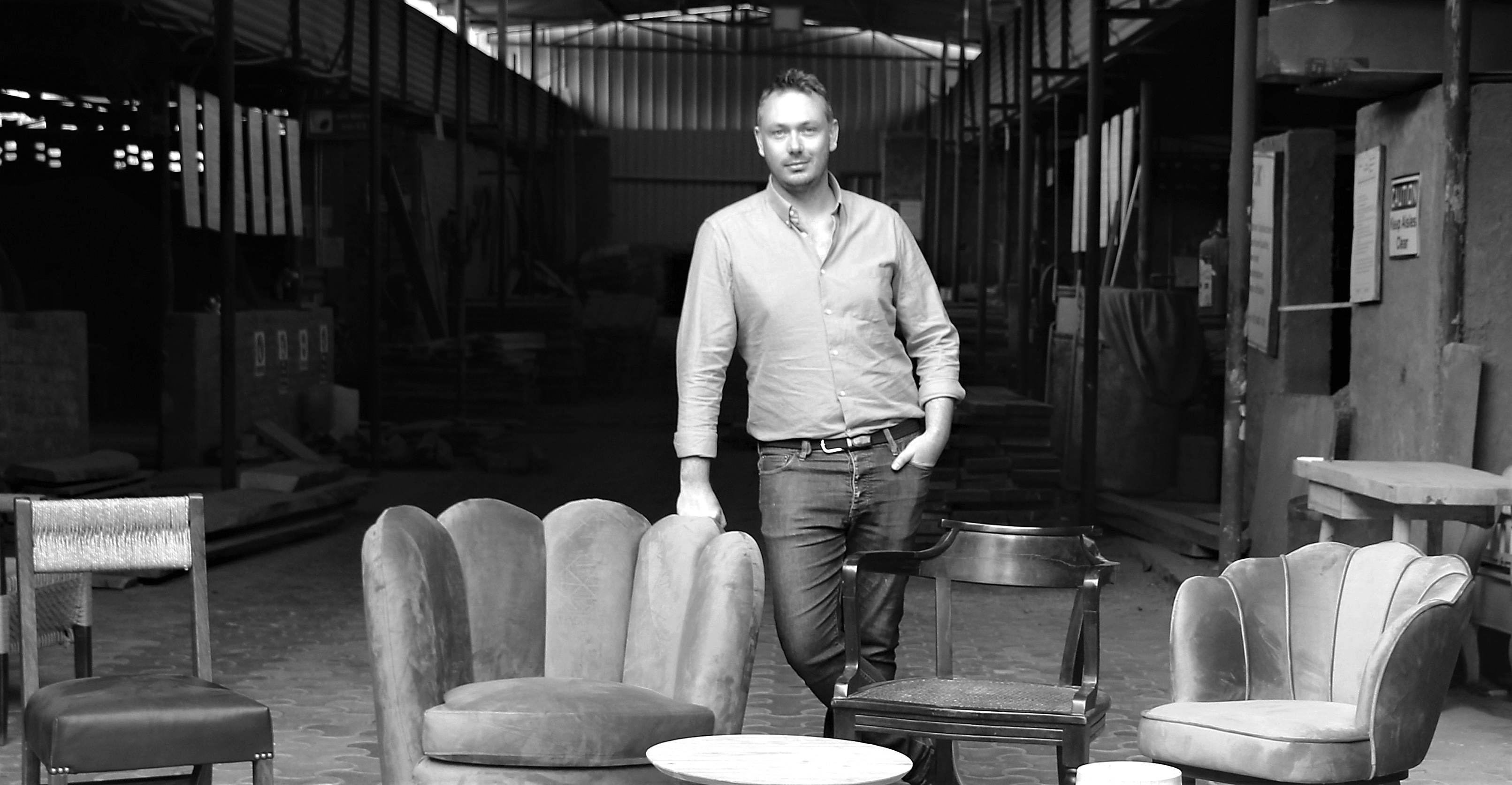 Langton's years of experience in the hospitality, hotel arena and consultancy with interior design houses is a key feature in building CFbD reputation within the industry and resulting in major project wins in the high-end contract furniture sector.
Collaborating with leading hospitality brands around the world, Langton and his team design and manufacture single-source contract furniture, which is brought together to create luxurious, award-winning environments.
The team is highly driven, multi-faceted and brought together by years of experience gained within small, medium and large organisations and high-pressure service-orientated environments.
Tell us about the background of Contract Furniture by Design?
We were born out of a necessity for bespoke in the interiors market. Working closely with interior designers and architects, we aim to become the in-house furniture specialist for that bespoke project, from initial design to installation. Strong relationships are built on a clear understanding of what can be achieved and help to go beyond client's expectations.
What was your first large scale project specification?
Soho House, Dumbo, New York – An incredible project to be part of and as a manufacturer, to work on some fantastic bespoke products for both internal and external use. A wide range of skills in manufacturing and materials were used, including hand worked cane sofas, bespoke metal chairs and specialist marbles. It was proud moment for the company and the factory to be part of.
How did you come to work with the Fettle team on the Chucs expansion?
Word of mouth has been our only source new business thus far, and Andy Goodwin (Director of Fettle) approached us for this project. Andy and I understood each other clearly from the beginning. Chucs was to have the 'style' of the Amalfi Coast, with detailing taken from classic sailing yachts and high-grade mix materials managed to capture this.
Have you worked on this type of project before?
Similar, but no two projects are the same. We really take pride in that fact. Difference, uniqueness and originality is demanded by most of our clients in the hospitality arena and we are delighted to work with design studios such as Fettle to help them achieve this.
How much of the project was bespoke?
Everything, from simple touches in stain finish to bespoke dining chairs and barstools. Individually it may not amount to much, but when added to Fettle's other design aspects, such as their bespoke lighting and wall finishes, then the end result speaks for itself. As the project came together on site you could tell the same care and attention was given throughout.
What were your highlight pieces from both Ceccoins and Chucs?
For Ceccoins it was when the founder of Soho House, Nick Jones, named our bistro chair ' the perfect non-chair', simple and honest  – I have to agree. At Chucs it was the perch style barstool; so often forgotten about but a well-designed slim line barstool can elevate and welcome people to a bar.
What is the next project for Contract Furniture by Design?
It's an exciting time for us, we are continuing to work globally with Fettle Design, Soho House and Ennismore. Projects with Russell Sage Studio and Martin Brudnizki Design Studio, to name a few, are completing shortly.