When it comes to truly beautiful kitchen design,Keller Kitchensconsistently delivers high quality and aesthetically striking options. This includes embracing new trends;one which is striding ahead is the matt black finish which adds instant sophistication to the kitchen.
In classic Keller fashion, full flexibility and a huge array of choices are available fromcolour andfinish tofurniture and handles. This versatile approachmakesit easy for homeowners to strike the balance between trend and individuality. Keller Kitchens makes it possible to incorporate the matt black trend in the best way to suit a space.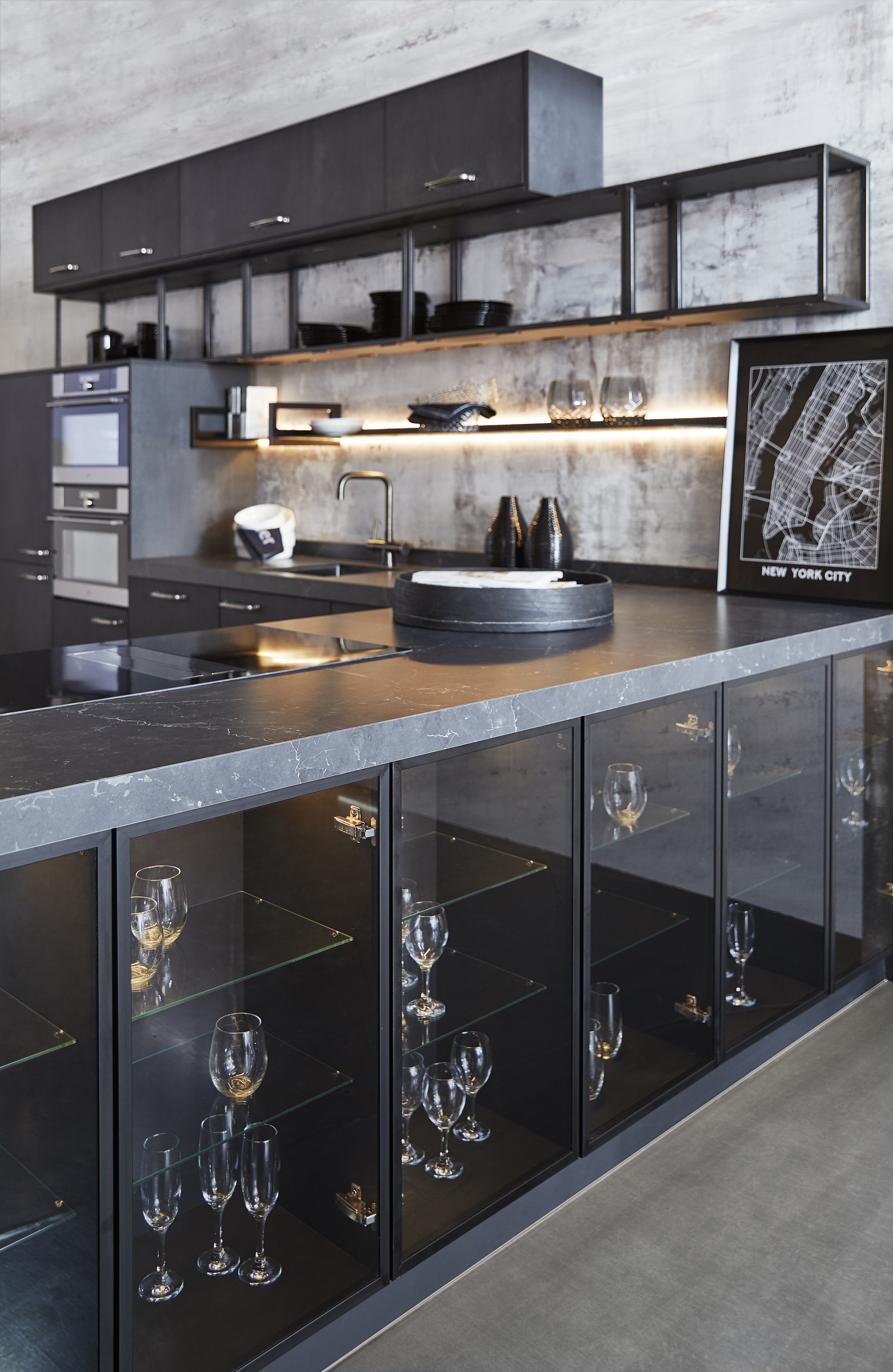 Paired with concrete-look surfaces, metal handles and metal look doors make perfect partners in a matt black theme. This combination instantly creates a striking industrial style finish.A sink and tap in gun metalisa sleek and modern touch that further adds to an industrial atmosphere.
For a real showstopping kitchen scheme, Keller Kitchens impressive array of lighting options can be utilised to add striking points of contrast amongst a dark colour palette. Pairing matt black cabinets with open frame shelving and strip lighting creates a bold focal point. The addition of a glass cabinet with hidden LED lighting, will also add a unique twist to the pared-back appeal of an industrial influenced space.
Keller Kitchensuses the globally-recognised Natural Colour System (NCS) and has kitchen designs that are available in 1,950 NCS hues with numerous different finishes. These can then be lacquered in silk gloss, high gloss and structured lacquer giving virtually unlimited design possibilities. A matt lacquer finish in the 1,950 NCS colours has also been launched. Keller Kitchens has consistently been at the forefront of environmentally-friendly developments in the kitchen industry and has operated a completely carbon neutral production process since April 2017. Keller Kitchens manufactures all products in its own factory to ensure that the quality of materials and parts are of the highest standard.All Keller kitchen furniture comes with a fully comprehensive five-year warranty.
For further information, please visitwww.kellerkitchens.com.