Often an afterthought, wiring accessories can provide the perfect finishing touch to elevate an incredible design scheme. But when youve invested in a breath-taking wallpaper or mural wall, how do you ensure that its impact isnt compromised by a socket or switch?
Hamilton Litestat, provider of decorative wiring accessories, has the answer, as illustrated at The Waterside Inn. This three-Michelin-starred restaurant with rooms, run by Chef Patron Alain Roux, recently renovated four of its stunning guest rooms with en-suites.
The main challenge of the refurbishment was to harmonise it with the overall design and dcor of the restaurant and the hotel environment. With guests staying for just one or two nights, each room must have impact and make an outstanding first impression. Each item had to earn its place in the finished design, with hand-picked fixtures and fittings adding memorable splashes and surprises to make each stay special.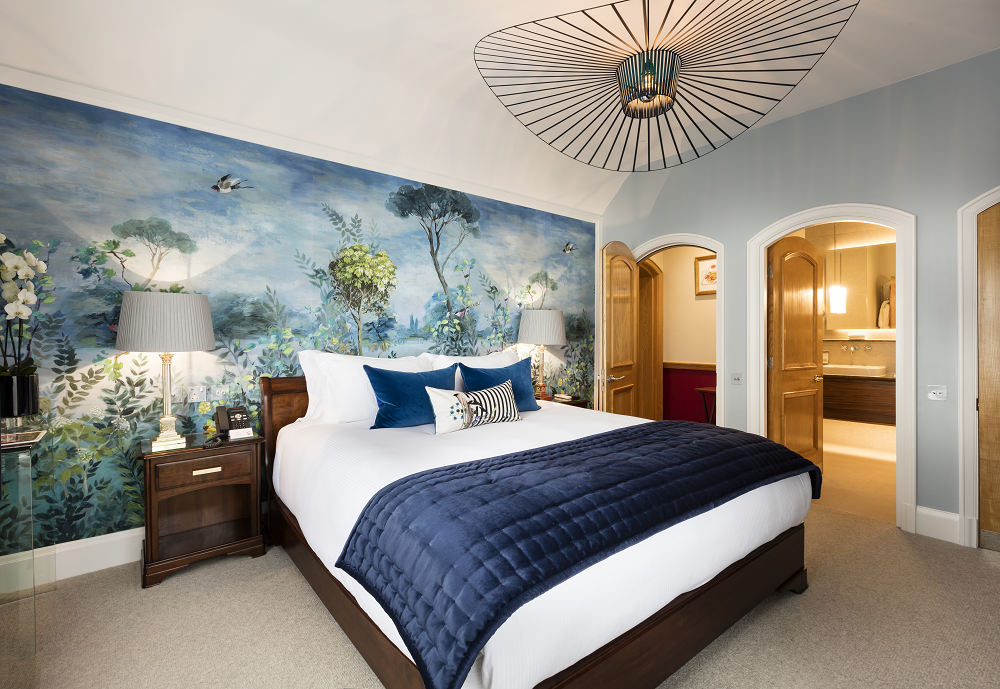 Each guest room now features Hamiltons Perception CFX, a high-quality transparent wiring accessory with concealed fixings. Perception CFX has snap-on clear front plates in a stylish and minimalist design that allows for a section of the wallpaper to be inserted so the plate discreetly blends with the interior dcor.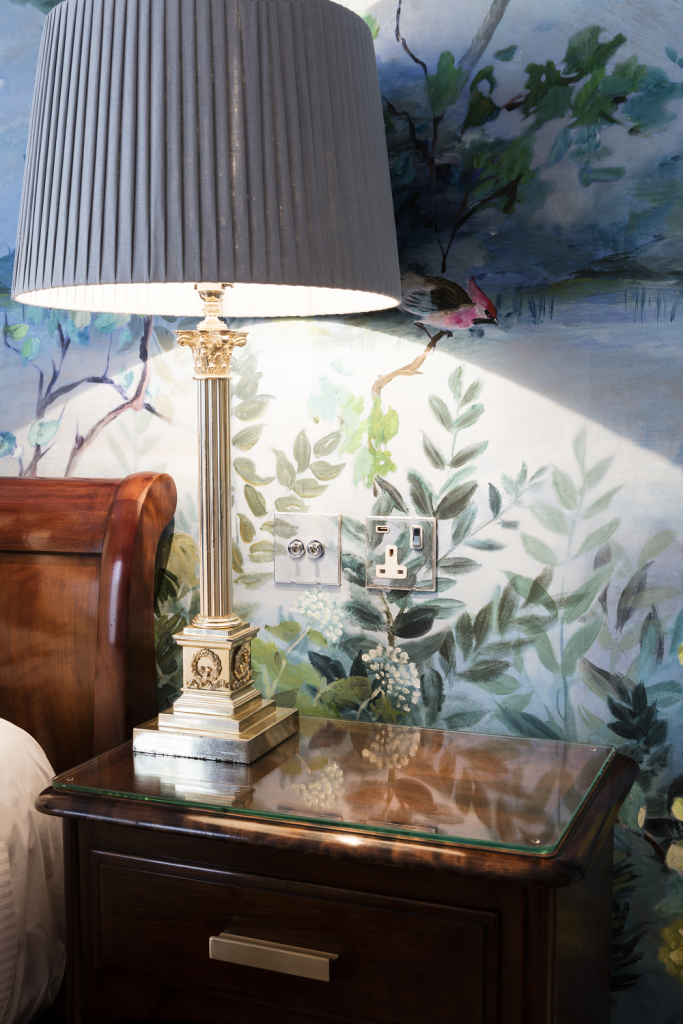 The beautiful Perception CFX clear plates enhance rather than detract or distract from the impact and design of the spectacular wallpapers and paint treatments, explains The Waterside Inns in-house designer Laura Roux. We have carefully chosen outstanding designer wallpapers to make strong statements in each room and set the theme. This is why the choice of sockets have been so integral, since they do not detract or spoil the impact at all.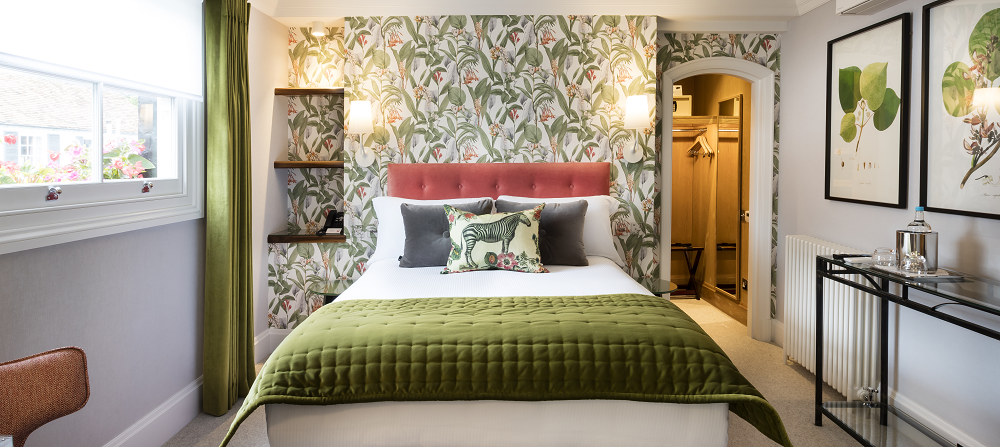 Perception CFX has been complemented with Hamiltons Sheer CFX design in a Bright Chrome finish, which has created accent switches and sockets to sit seamlessly alongside metalwork within the dcor. The chrome finish matches the Samuel Heath door furniture, along with the chrome fixtures and fittings in the en-suite bathrooms, giving each a fresh and contemporary look. To add intrigue and a playful touch, Toggle Switches were used throughout to complement the tactility of the rooms fabrics and textures, providing another layer of luxury, charm and interest.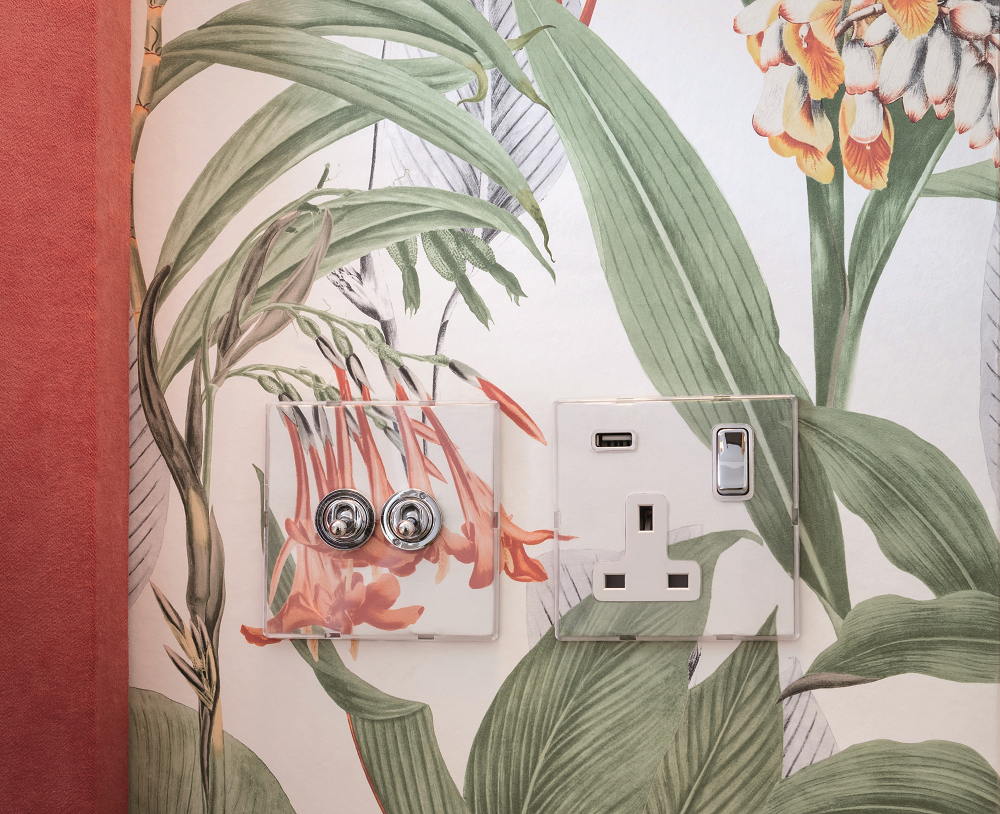 Additionally, from a functional point of view, Hamiltons production flexibility meant that it was able to create bespoke plates tailored to The Waterside Inns exact requirements. Positioned at either bedside in all four rooms, eight Perception CFX single sockets with USB charging were made-to-order for this project at Hamiltons Bristol-based manufacturing facility. Hamilton also created blank Perception CFX plates that could be adapted on-site to accommodate third-party temperature control sensors for the rooms heating, ensuring design continuity throughout the guest rooms.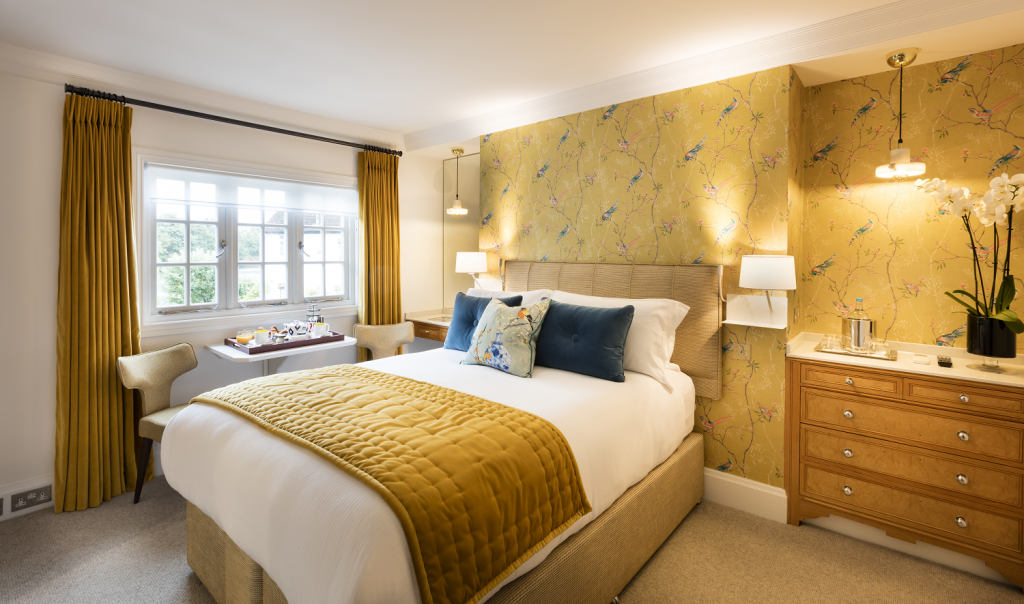 The plates are beautiful yet surprising since it is unlikely anyone would find them in a domestic setting, adds Laura Roux. Their transparency gives them a magical quality; they seem to disappear only to re-emerge when your hand or eye turns expectantly to find a switch or use a socket. The novel beauty of their designs transforms these functional, ubiquitous fixtures into works of art in their own right.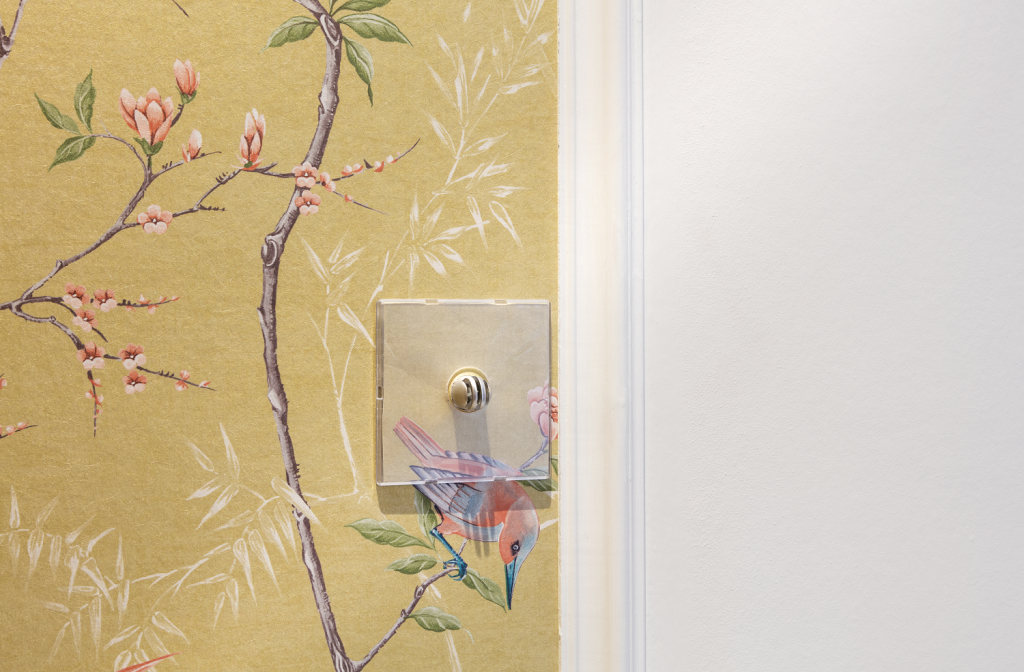 Instagram: @Hamilton-Litestat
Twitter: @Hamilton_LS
Linkedin: @Hamilton Litestat
Facebook: @HamiltonLitestatUK
Pinterest: @HamiltonLite