River Bespoke, the Norfolk-based independent brand, started off by designing and manufacturing beautiful, handcrafted shelves, which when clustered on a wall deliver a unique feature for expressing style and personality.
Initially focussing onresidential installationstheyhave now completed a number ofcommercialdeployments with their most prominent beingat the world-renowned Langham Hotel, Londonin their highly prestigious Palm Court. The Langham wanted a unique and eye-catching backdrop for their champagne bar in Palm Court, one that would look stunning but also be functional for a busy, customer-facing area. The team worked closely with the Langham Hotel to design the layout, materials choices and finishing touches. With ambient lighting, wallpaper and antiqued mirrors, they have helped them create a truly beautiful area to compliment the luxurious Palm Court.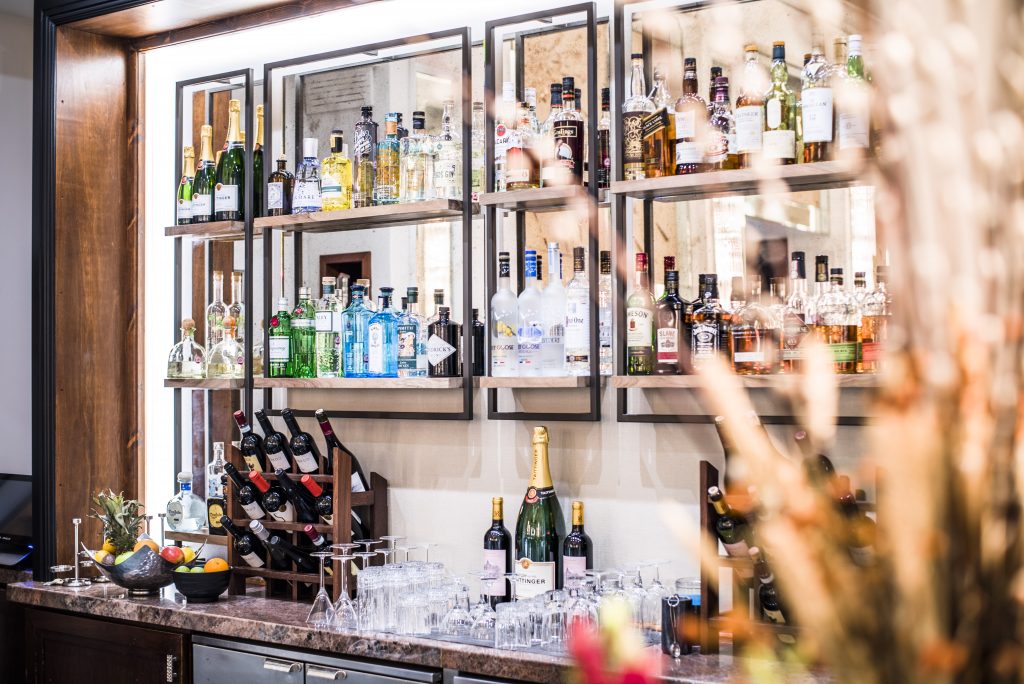 Karina Ellias, Director Food and Beverage commented We have been wanting to update the bar in Palm Court for some time and were looking for something different and special, River Bespokes shelves fitted the bill perfectly. River Bespoke were very easy to work with from the initial concept, design and renders to working with our team to install the shelves on the day. Fitting was easy and flawless. Thank you River Bespoke.
Katie Haynes, Founder of River Bespoke says It wasnt their plans but more recently, an increasing number of River Bespokes enquiries and orders have been for other pieces of furniture likeconsoletables, coffee tables, side tables and freestanding bookshelves. Focussing on clean, simple designs means that their pieces fit in with modern and more traditional interiors. Usually metal with another material whether thats timber, quartz, marble, shagreen.
They also love working with designers on new ideas and will work from a simple sketch, drawing up a 3D render to help the client visualise the finished piece. They love experimenting to deliver different finishes and have solved many issues including creating rustic floating shelves to match a clients existing table and creating ultra-lightweight concrete effect shelves.
Contact us
For more information contact us E: info@riverbespoke.com | T: 07572 868549