The events of the past year have transformed our relationship with the built environment. It has made the nation question how commercial and public buildings look, feel and function like never before. And its shone a spotlight on the role expert colour use plays in response to the changing ways we live, work and socialise.
Dulux ColourFutures colour palettes are carefully selected every year to support professionals breathing life into commercial and public buildings; this year is no exception.
An expert panel of colour designers, trend forecasters, design specialists, architects and editors from around the world have come together to identify an overarching theme mood or feeling the world shares, and they agreed that the mood of the moment is to have courage. It inspired the choice of Brave GroundTM as the Colour Of The Year 2021, which is the connecting thread across all four ColourFutures 2021 palettes.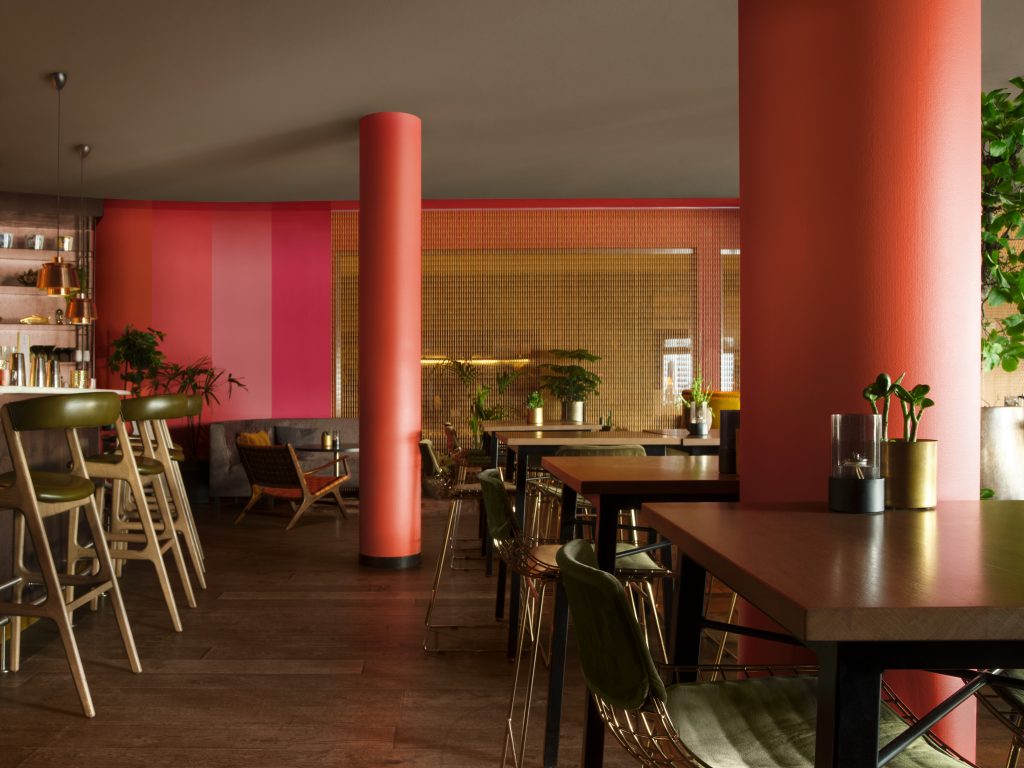 Its a strong, elemental colour that speaks of generation, vitality, growth and potential, providing architects, specifiers and designers with a neutral canvas that allows the ColourFutures palettes – Earth, Trust, Timeless and Expressive – to shine. They complement the warm and neutral shade of Brave GroundTM, providing inspiration for professionals to colour scheme for different spaces within a range of commercial and public buildings.
Earth echoes the tones of the sea, the sky and the soil, offering a connection to the natural world around us. Bringing the outside in, they are authentic and grounding colours that work naturally together. Trust features earth tones from across the globe. Warm neutral greys and browns complement each other and encourage connection, collaboration and a sense of harmony in spaces. The inspiring yellows and ochres of the Timeless palette help create a backdrop that embraces old and new. Enlivening without being overpowering, they bring positivity and balance to a space. Expressive allows professionals to create spaces that energize and surprise through its stand-out shades of reds and pinks, balanced with soft neutrals.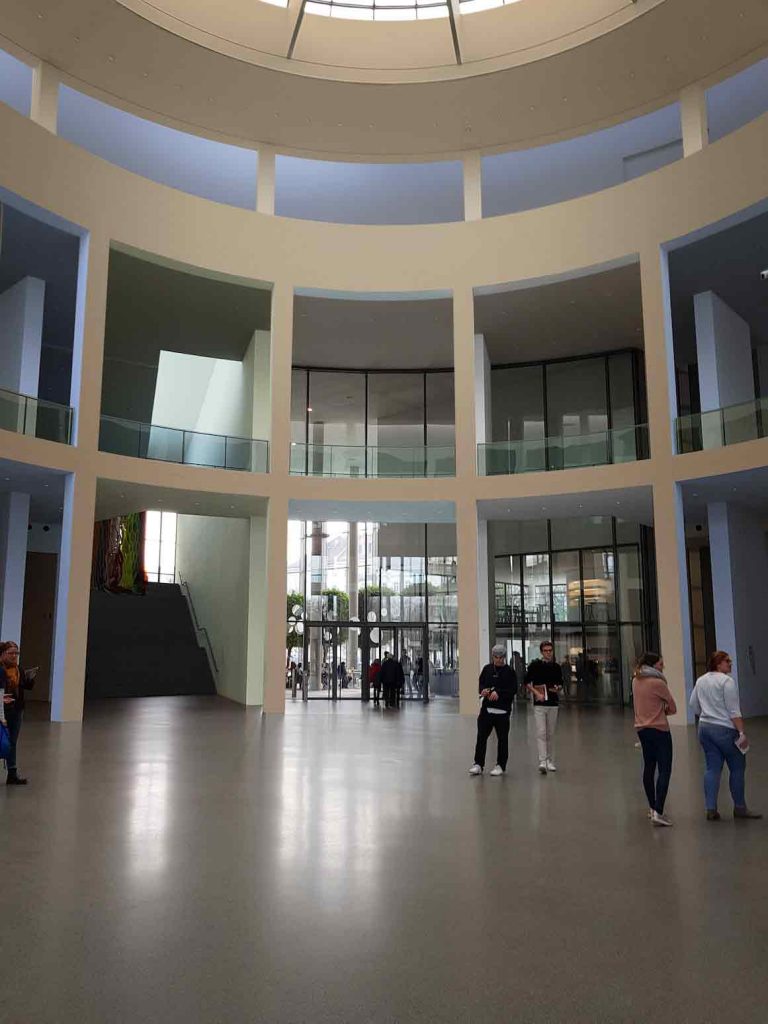 Helen Hampson-Smith, Director of Smith Bros. Design comments: Clients are increasingly interested in the impact colour and design can have on well-being in the workplace. The huge level of expertise and research that goes into selecting Dulux ColourFutures palettes reassures and engages them throughout the design process. As mental health continues to be a top priority for employers Id expect to see the greens and blues of the Earth palettes used in offices to create calming spaces, where staff take time out to pause and reflect.
Lisa Pilley, Dulux Trade Commercial Colour Services Consultant, adds: Through an occupant-centred design approach, architects and specifiers can use colour to create a really positive impact on peoples wellbeing. As current events continue to reshape our relationship with the built environment as a nation were demanding more and more of our interior spaces. In particular we want to feel safe and secure in these environments as well as energised and inspired.The Dulux ColourFutures 2021palettes can play a central role in achieving this through grounding tones and surprising shades.
To view all the palettes and download the ColourFuturesTM 2021 Specifier Brochure visit www.duluxtrade.co.uk.