Earthborn is delighted to introduce The Earth Collection, a palette of five harmonious new paint shades inspired by the natural world, themed around the earth, land, sand, sea and clouds.
The Classic Earthborn colour card will remain unchanged for now; instead asimple bookmarkis available displaying real painted swatches of the five new colours.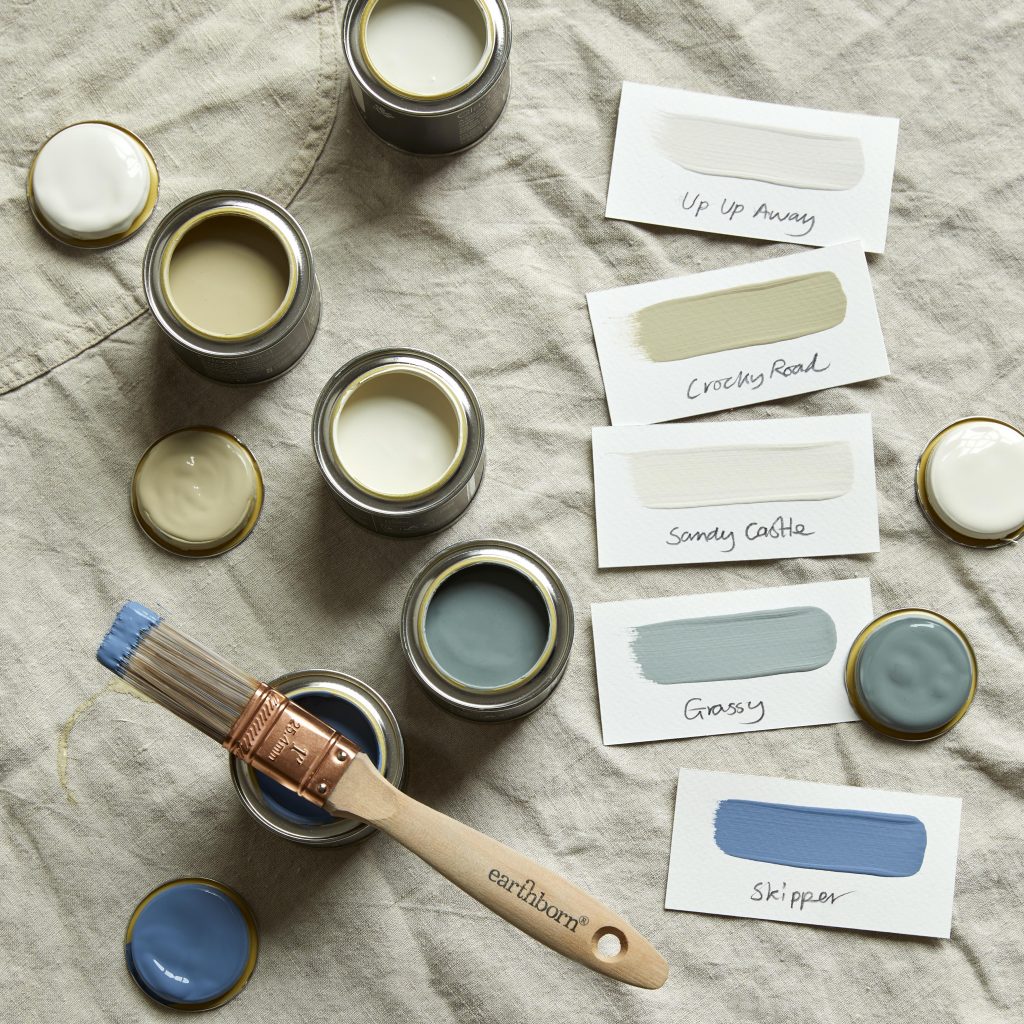 The new colours, and the full range of 72 shades on the Classic shade card, are available to buyonline now, or from Earthborn's network of stockists.
Crocky Road – Its faintest green undertone lends Crocky Road an easy, earthy quality.
Up Up Away – A cool, calm and collected off-white shade.
Grassy – This elegant grey-green is reminiscent of misty, mountainous landscapes.
Skipper – This warm denim shade has a casual charm.
Sandy Castle – The feeling of sunlight on sand dunes to create our own take on cream.
With Earthborn you get no acrylics or oils, but you get high quality and high performance and a full list of ingredients to help you make a more informed choice.