Kaldewei, in addition to being a leading brand in the bathroom industry is renowned for its green credentials.
The Ming is a totally new washbasin design; it is the embodiment of subtle sophistication forming an elegant silhouette, whether for the minimalist bathroom or more imaginative spaces. The new washbasin has been launched as part of Kaldeweis #NaturalUnion campaign.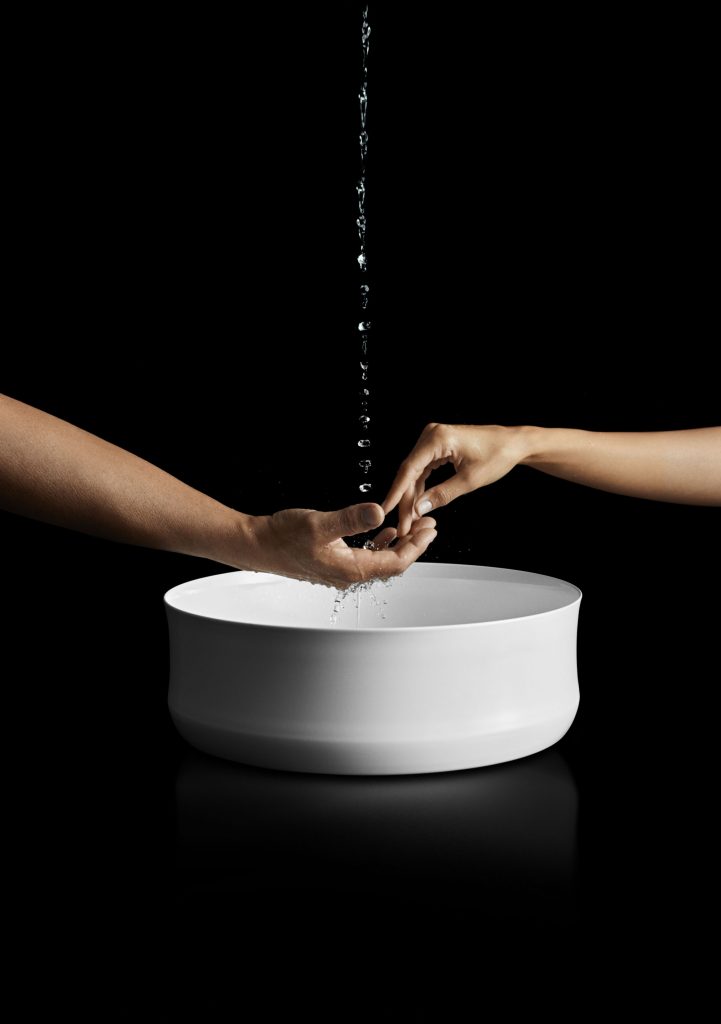 Steel and Glass Turn into Steel Enamel
Steel and glass have been valued for millennia; these two authentic, natural materials each possess their own unique properties which when joined blend into an immaculate fusion of steel enamel. This elegant yet tough steel enamel is at the core of Kaldeweis products and is the epitome of exceptional design. For generations, Kaldeweis unique enamel formula has been a well-kept secret. Applied onto steel, a pristinely beautiful, durable, hygienic surface evolves. Steel enamel is 100 per cent recyclable making it one of the most sustainable materials in the bathroom.