Kaldewei have introduced two new additions to their washbasin collection.
The Miena features a playful and stylish colour contrast, available in Soft Touch Mint, Sweet Love Pink, Deep Dream Petrol, Navy-Blue matte and 13 more colours.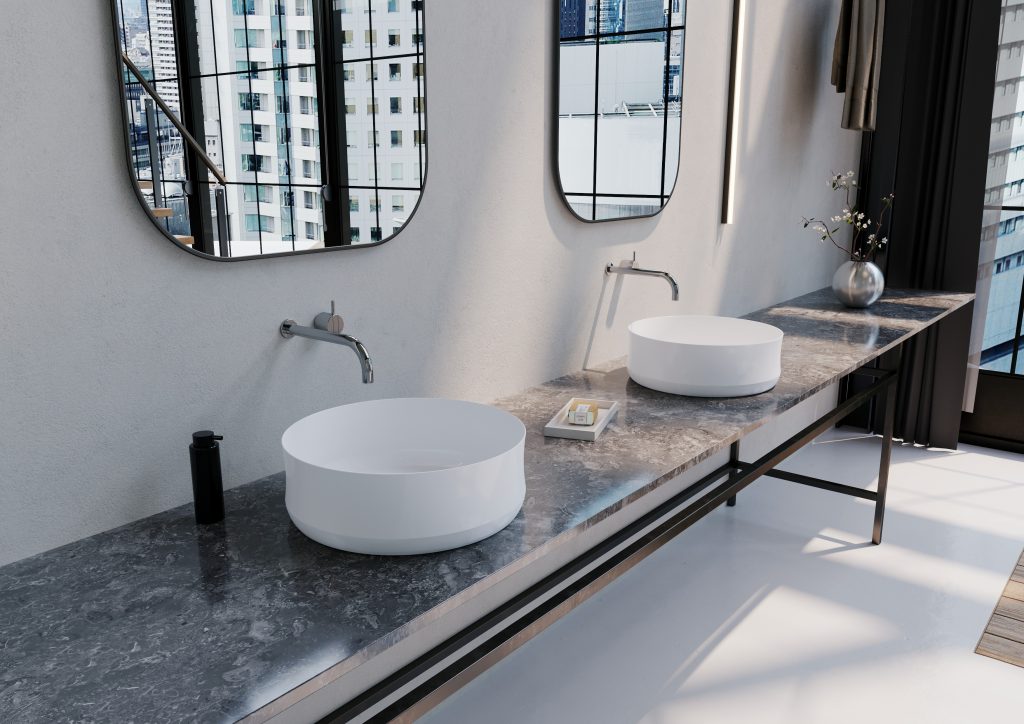 The Ming washbasin is the embodiment of subtle sophistication with convex lines that form an elegant silhouette whilst the classic black-and-white colour range acts as a perfect setting for creative design. The new Ming washbasin comes in four different variations: matte lava black, classic lava black, matte alpine white and classic alpine white.
The new collection has been shot by legendary rock star and photographer Brian Adams under the theme #NaturalUnion.