Mixing contemporary and traditional design with no two of the 166 guest rooms the same, the Grade One Listed Hotel Indigo Bath sought a range of decorative wiring accessories that offered modern conveniences and services to guests, but would be sympathetic to the building's period features and complement all five design themes: Romance and Mischief, Architectural Beauty, Literary Hideaway, Garden Rooms, and The Vault Rooms.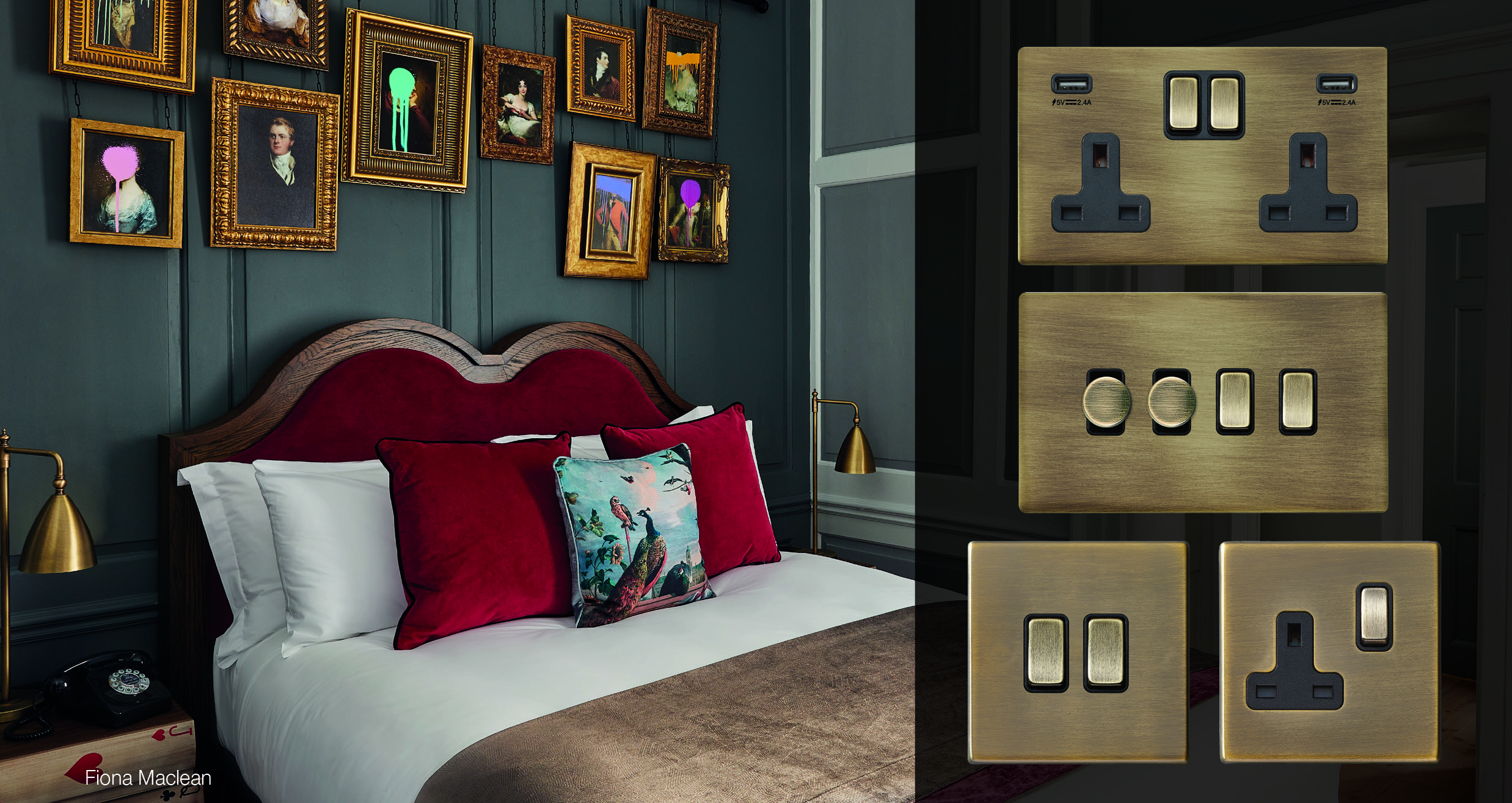 Hamilton's popular Hartland CFX plate was selected in Antique Brass with Black inserts. Robust enough to meet the high wear and tear demands of the hotel industry, the design delivers a sophisticated look, while the Antique Brass finish gives the design a classic flair.
At the main entrance to each guest room, a Grid Fix 4-Gang plate controls the master light switch, bathroom light and features two LEDIT-B100 rotary dimmers for softer lighting options. Beside each bed, dual switched sockets are equipped with two 2.4A USB-A Ultra charging outlets to provide easy and accessible charging functionality for smart devices, a modern convenience expected by today's guests. Positioned alongside is a 2-Gang 2-Way Rocker Switch plate to control the bedside lighting.
In the same Hartland CFX design with distinguished Antique Brass finish, power is distributed throughout the rooms with 1-Gang and 2-Gang Switched Sockets. Meanwhile, in the larger suites these are supported by a 4-Gang Aperture Sheer Floor Plate housing dual USB-A charging outlets and an Unswitched Socket to provide further charging capability.