Specifying sustainable products and materials with a proven record of environmentally considerate manufacturing processes is fast becoming the most important factor for the design industry.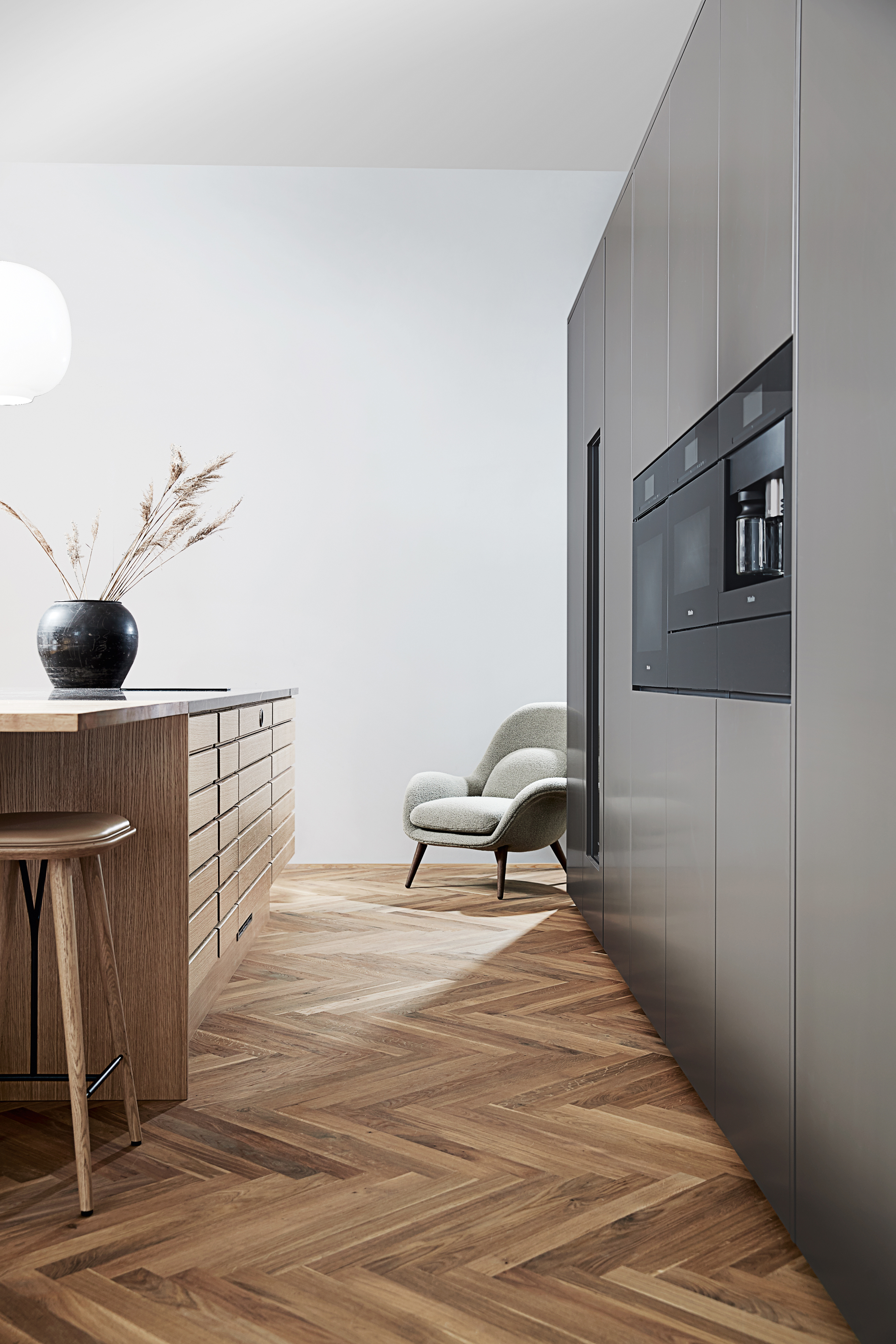 Every part of every project faces scrutiny – is the material sustainably sourced, manufactured in a way which is kind to the environment, long-lasting and recyclable? Solid wood flooring company Junckers has a long-standing record of commitment to working and manufacturing in a responsible way. Its hardwood floors hold PEFC™ and FSC® certification proving its timber comes from legal and sustainable sources and the company has now completed EPDs, Environmental Product Declarations, for its flooring, verifying that every part of the supply chain, from raw material sourcing to production and distribution, adheres to strict sustainability standards. Junckers' floors are manufactured in a CO2 neutral facility, using every part of the tree in the production.
A quality solid wood floor is a durable option for most rooms in the house, except bathrooms, and it contributes to healthy indoor climate as it cannot harbour dust or mites and inhibits static from electrical appliances. Selecting a Junckers floor is a sustainable choice, with the added reassurance for design practice and client alike that it adheres to strict environmental standards.
01376 534 700
www.junckers.co.uk
sales@junckers.co.uk
@junckersfloors