Sophie Weston, Geberit, shares the brand's expertise in being laser focused on hygiene as hospitality venues open, and how innovating in the bathroom will help to shape the future.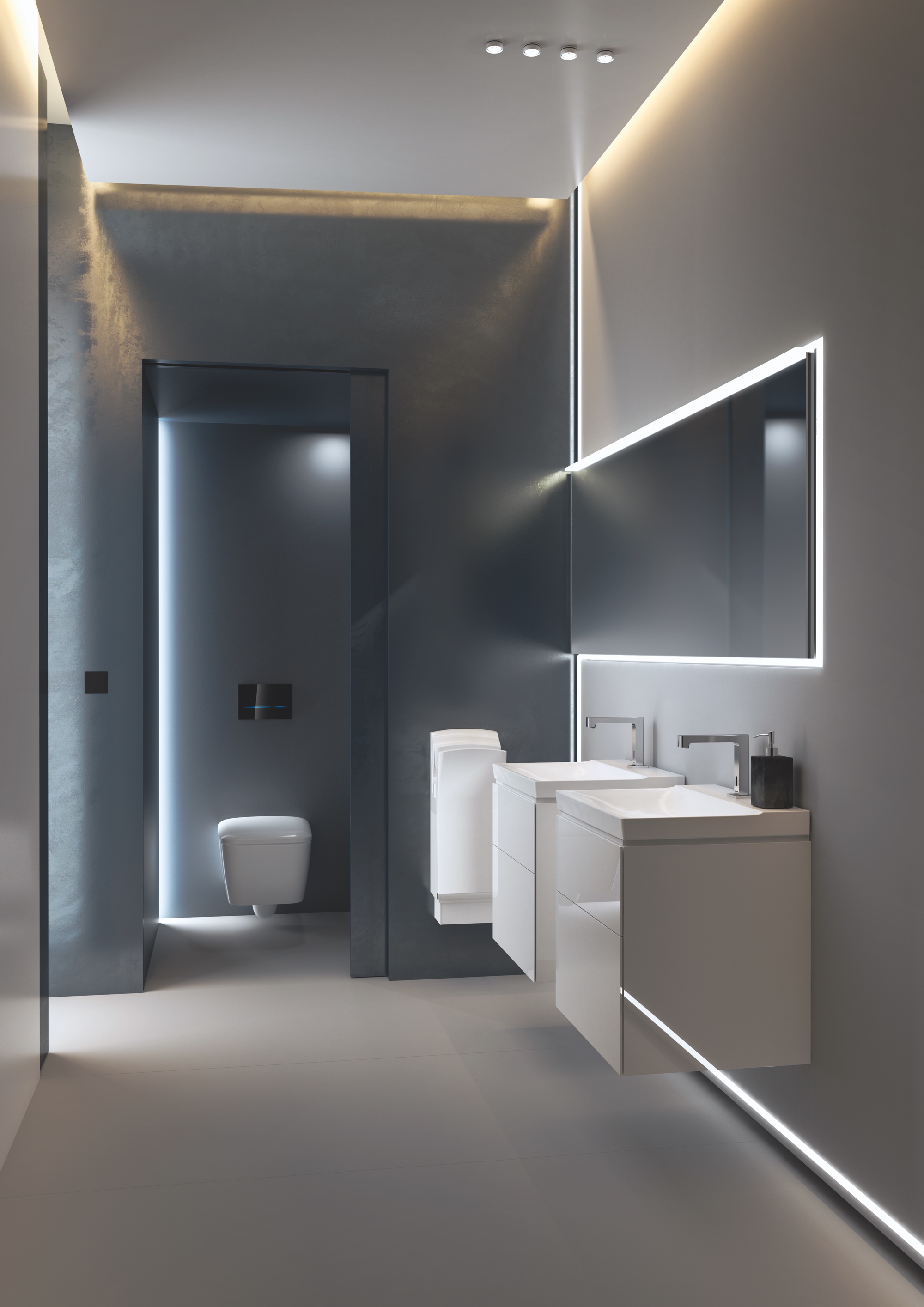 As the UK continues on its roadmap out of lockdown, what might the future hold for hotel washroom design? Sophie Weston, channel marketing manager at Geberit, examines the significance of the bathroom space in putting hygiene front-of-mind – and how existing product design and innovation can help shape the future for hotels.
We carried out a YouGov poll in April 2021 of 1,000 adults across the UK which showed some confidence in the hotel sector. The survey found that 43% of respondents plan to visit a hotel this year if restrictions allow, compared to just 25% who had visited a hotel in the six months before the pandemic.
This willingness is, of course, based on hotels having the correct hygiene and social distancing measures in place – and our poll showed that more than half (55%) would be more likely to stay at a hotel if this was the case.
Going touchless?
When considering hotel hygiene, the washroom is a natural focus for the highest standards of cleanliness. In September 2019 P&G Professional found that 78% of hotel guests believed cleanliness to be the most important factor when deciding where to stay. Indeed, a 'fresh smelling bathroom' and 'an immaculate bathroom' were the top two choices for UK travellers. One can only imagine just how even more critical this will now be for guests.
Of course, hygienic washroom design is nothing new. Just look at how bathroom design has evolved alongside disease prevention. Today's bathrooms developed alongside the 1950's cholera epidemic, the 1918 Spanish flu pandemic and tuberculosis outbreaks. Wallpaper, floorings and finishes were all designed to minimise the spread of bacteria and to promote hygiene; the need for bathrooms to be easily cleaned was a crucial consideration.
As antibiotics and hygiene standards improved, we saw textured bathrooms, with features such as carpets and toilet seat covers in the 70s and 80. More recently, the space has become something of a sanctuary.
So what could the next era of hotel washroom design look like?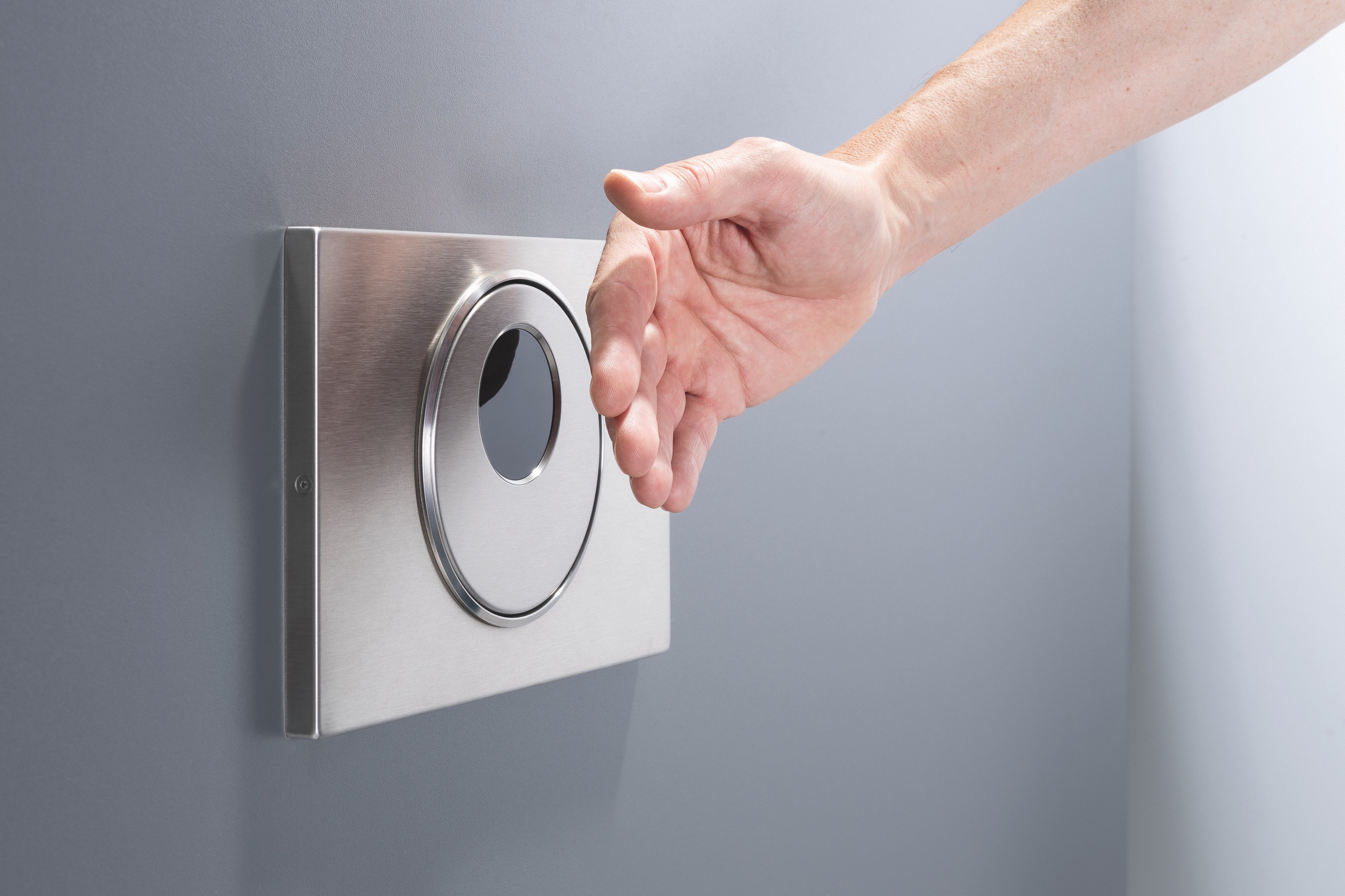 Product innovations
Making public washroom space touchless wherever possible will be key, particularly in high footfall public areas. Wall-mounted taps can optimise hand hygiene in public washrooms, working in conjunction with a pre-wall frame system. Likewise, touchless WC and urinal flush controls incorporate a sensor that allows the unit to flush straight after use.
Simple product developments can also make cleaning easier. For instance, Geberit's KeraTect Glaze is a non-porous surface coating, helping prevent staining of the ceramics and creating a high-gloss effect. Crucially, too, this can help enhance the perception of a 'clean' space. Wall-hung toilets and sanitaryware are also effective ways to simplify the cleaning regime, as are solutions such as removable toilet seats, Geberit's Rimfree® ceramic appliances and TurboFlush technology, eliminating tricky corners and hard-to-reach areas around the pan.
Future design
As one US architect observed, what is significant about these periods of disease is that we are "often inspired to come up with fresh ideas during these moments." And this will apply to manufacturers and designers as we work with the sector to help them prepare for future design.