JANUS et Cie has launched a VR experience for its flagship showroom in Milan, Italy.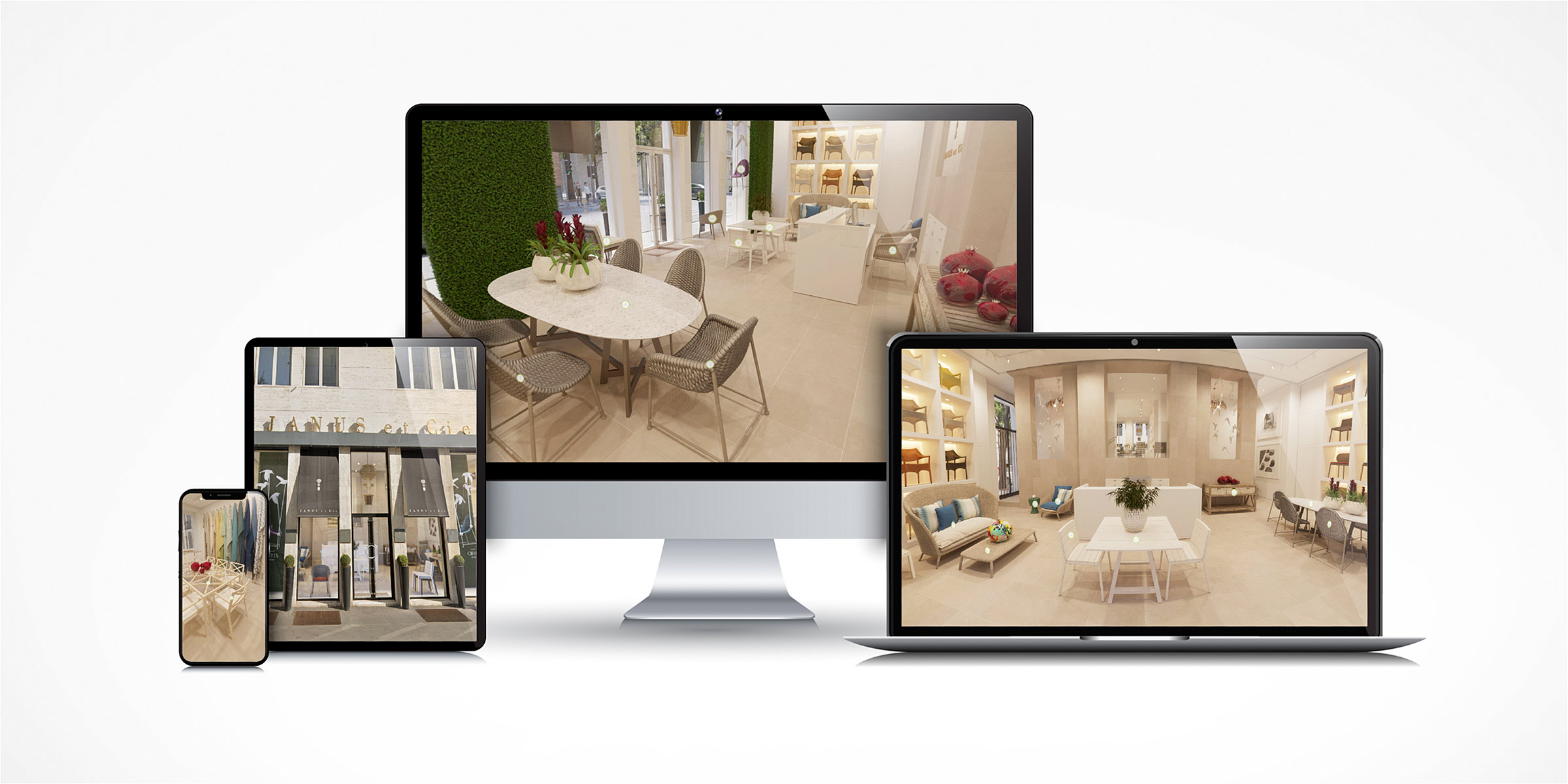 The interactive platform enables visitors to discover furniture, textiles, and accessories in an immersive brand environment.
Accessed via the dedicated webpage, guests are virtually welcomed at the spacious entrance of the Milan showroom and are free to explore the bright and elegant ground level, then scale the central staircase to discover the other three floors.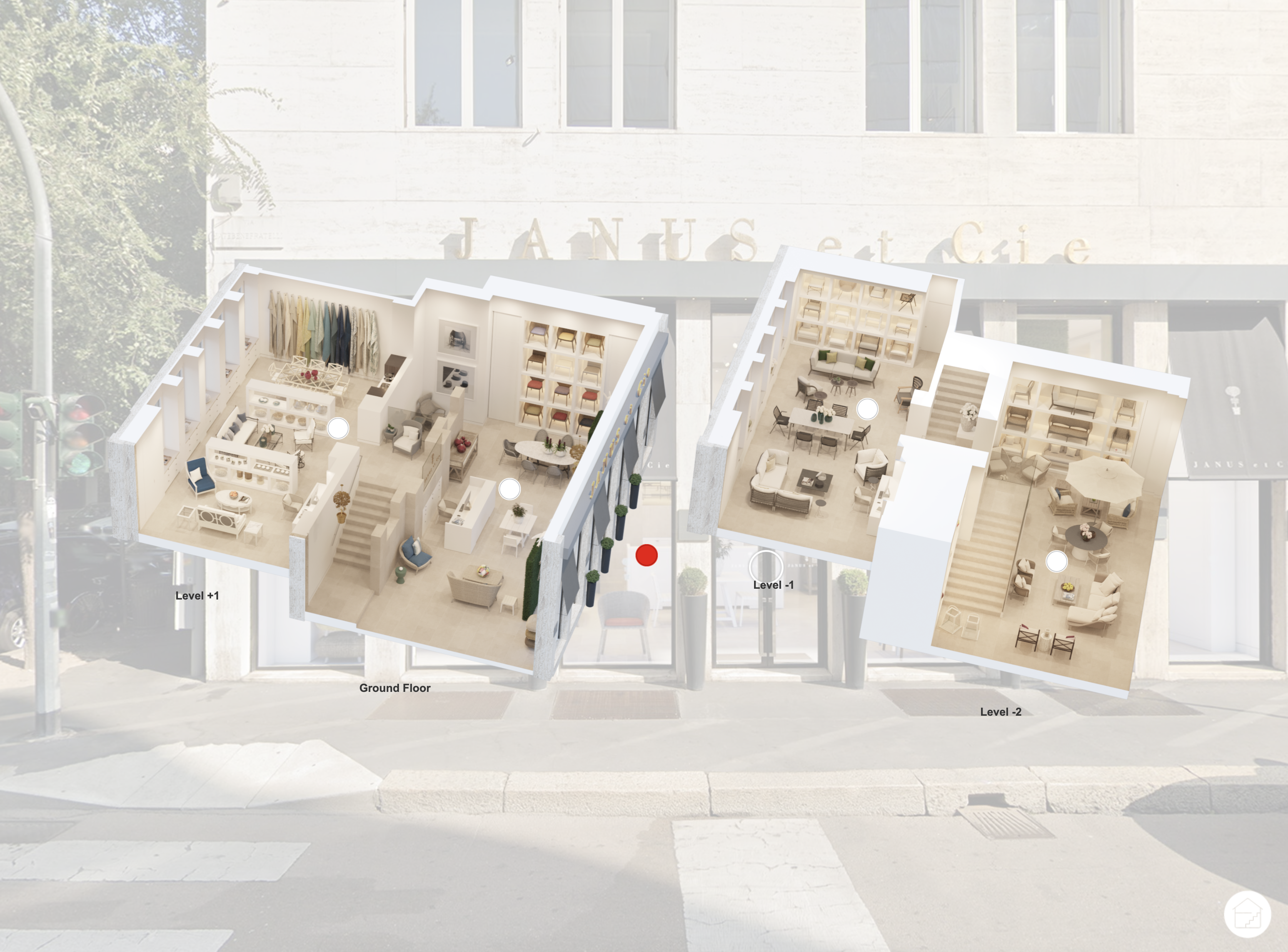 The hyperlinked interactive buttons enrich the digital experience providing access to informative product content, such as the available finish options, spec sheets, and instructions for care and maintenance.
Much like a physical showroom, the VR will be updated regularly in accordance with the brands feature collections and new offerings to mirror the setup of the real-life retail space.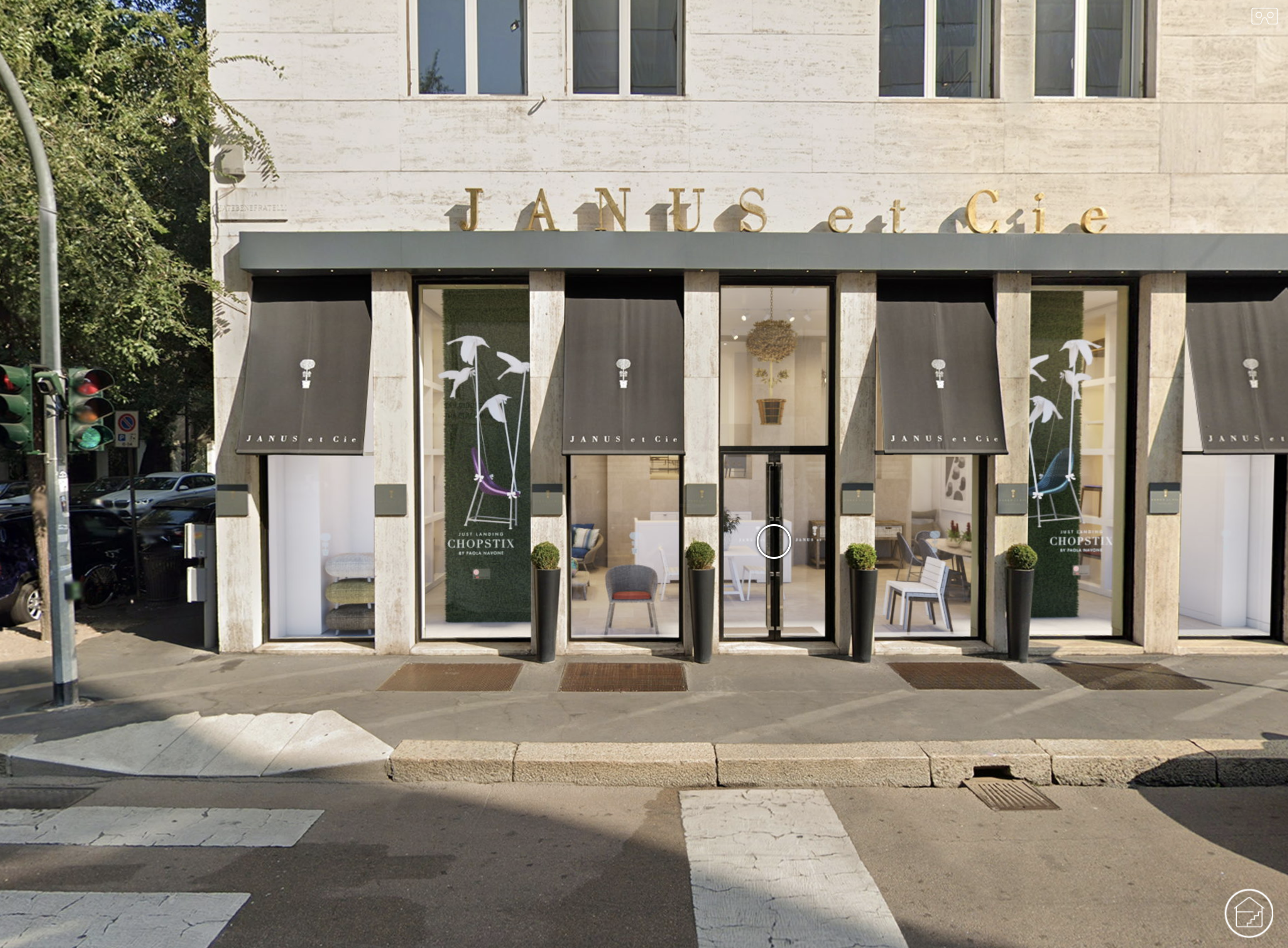 The digital reproduction of JANUS et Cie at Via Fatebenefratelli presents a catalog curated for global appeal intended to inspire architects, designers and specifiers wherever they may be.
Currently, visitors are able to view a special installation of Chopstix designed by Paola Navone, which recently won a 2021 Red Dot Award, as well as see Navones Dolce Vita and Strada outdoor collections.