Jade Tilley spoke to Raven & Lack duo, Rae Underhill and Adriel Lack about the fun and fearlessness in designing for private clients and developer boardrooms alike.
Having moved over from Brisbane, Australia, to London, for work, with the intention of staying just a couple of years, Rae and Adriel sure have made their mark on the city. It's nearly 14 years later and the pair, now co-founders of their own studio, Raven & Lack are still here, thriving in the residential design space and bringing their relaxed Australian vibes to some of the cities most lusted after residential spots.
I spoke with Rae and Adriel as outdoor dining was opening across the UK. In true British style it wasn't quite warm enough to last an evening alfresco for Rae and her partner, who had stepped out for birthday celebrations, "It wasn't the return to London society we had envisaged" but this is what you get, living in the UK.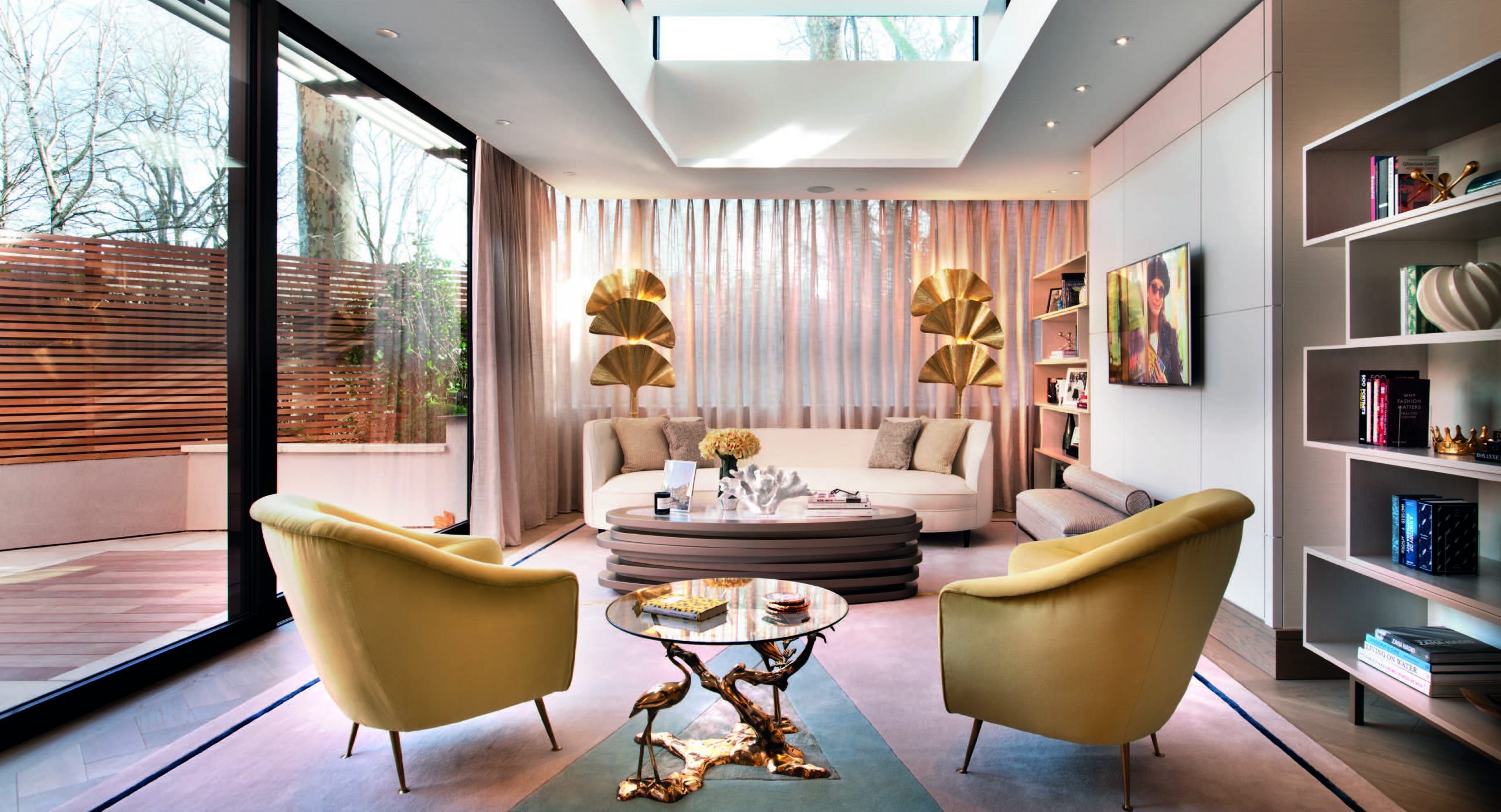 Raven & Lack was founded in 2019. After years of working together, forming the closest of bonds and following one another across the globe, these two friends reached a point where it was time to take the plunge and set up the studio to enable the growth from increasing demands in their work. A story that will resonate with many designers. But, how did it all begin, you ask? From Brisbane to London, with a fair amount of dim sum in between, it seems, I caught up with the founders.
Rae's experience of design came from her aunt, whose cool job inspired her first interest in design, "One of my most fabulous aunts is an interior designer in Brisbane. Now, 30 years ago, Brisbane was not the world-class city that you see today, but she worked in a really beautiful boutique residential firm and they had a little showroom in Ascot, which is one of the most affluent suburbs in Brisbane. I remember going in and seeing the accessories and the art, the fabrics and the trimmings. They were quite European in their style. I remember looking through everything and deciding that it was what I wanted to do. I must have been 12 or 13 at the time and they let me do my high school work experience there; there I was strutting around this little showroom, dressed all in black, trying to help customers as they came in. In reality, they made me do stock take of all the trims!"
For Adriel, her bond with design was also family-grown, "I always knew I wanted to be a designer in some capacity. This goes back to my mum who was an artist, and my dad, who was a civil engineer; this melding of worlds, of both their skill sets was the connecting point. I think I drew inspiration from both of their careers, the creativity and the restraint of technical problem solving."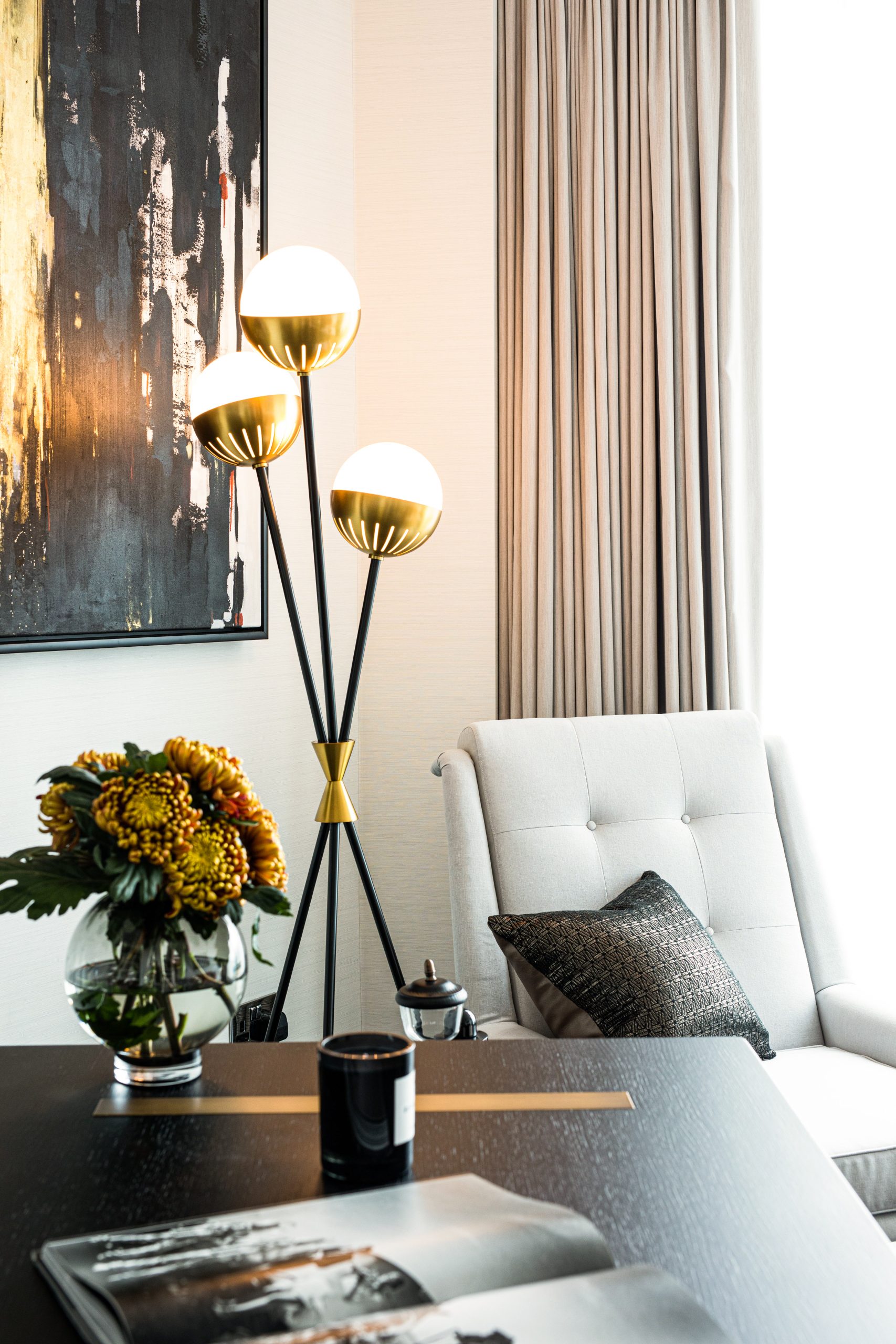 As fate would have it, these two young designers would study at the same university, Queensland College of Art (Griffith University), but not cross paths until their careers began years later. Rae puts her degree down to her love for design and textiles "It was very much art focused, so the foundations were the history of art and focusing on the design process before you got to the technical skills." Adriel used her formative years to travel, extending her studies and ultimately studying on the same path as Rae, but with a slightly different major.
When they finally met, it was for coveted multidisciplinary firm in Australia, DBI Design.
"I think it's one of the best firms in Australia, I still believe that." says Rae, "and we were lucky enough to both get jobs there. They were doing these huge international hotel projects in the Middle East and across the Pacific when we were fresh out of uni… Adriel and I met at DBI and hit it off immediately. We became really close friends – although Adriel will tell a different story – we realised we both had the same passion for design, we worked the big hours, paid our dues, it was the same passion for design and travel that connected us. And the same work ethic."
Adriel agrees that the intense work environment brought them together, but their passion for the work made the connection strong. "When you work from 9am to midnight you become friends quite quickly." There is nothing like burning the candle at both ends to secure a solid friendship!
"I had never met someone as bubbly and passionate as Rae. It really stuck with me. When she went travelling overseas I was quite devastated, but I knew that our time wasn't done and we would get to work together in some capacity, because she really inspired me, from a design standpoint and her work ethic. I followed her to London a year and a half, maybe two years later, and stayed on her sofa!"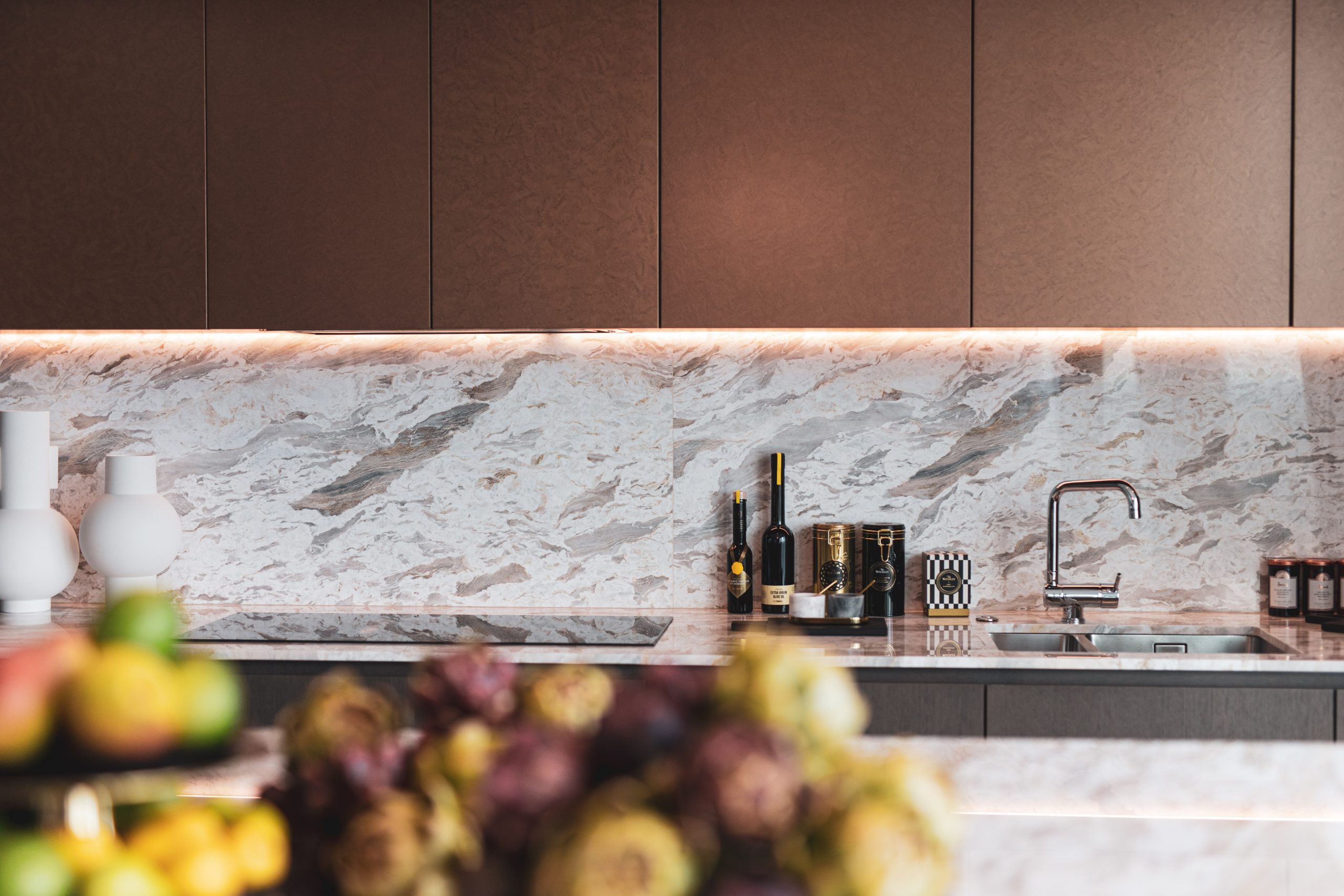 Raven & Lack is much more than a business plan, it's a design studio borne out of a long-formed friendship, with the two designers, knowing that at some point, when the time was right, they would come together to design again. A dream that had been ruminating for some time, as Rae says, "This dream that we had discussed over a glass of wine for 15 years was always there, an idea of our own studio, yet to be formed. It was always the plan that when we felt it was the right time to, financially and in a business respect, that we would work together. Raven and Lack existed in our minds for a long time, but we took the plunge and made it official in 2019."
Rae had already been working on her own for some time, under Studio Raven, but was reaching max capacity and had just had a baby boy, "I needed Adriel by my side as we were starting to win big commissions."
Adriel was over at 1508 as a director, so she moved on, allowing them to launch, full swing, into the new Raven & Lack. "The team was set up really quickly and we're a group of eight now, which is pretty big for a two year old studio. It has been an amazing and busy time for us." An organic progression that saw quick success because of their dynamic set up.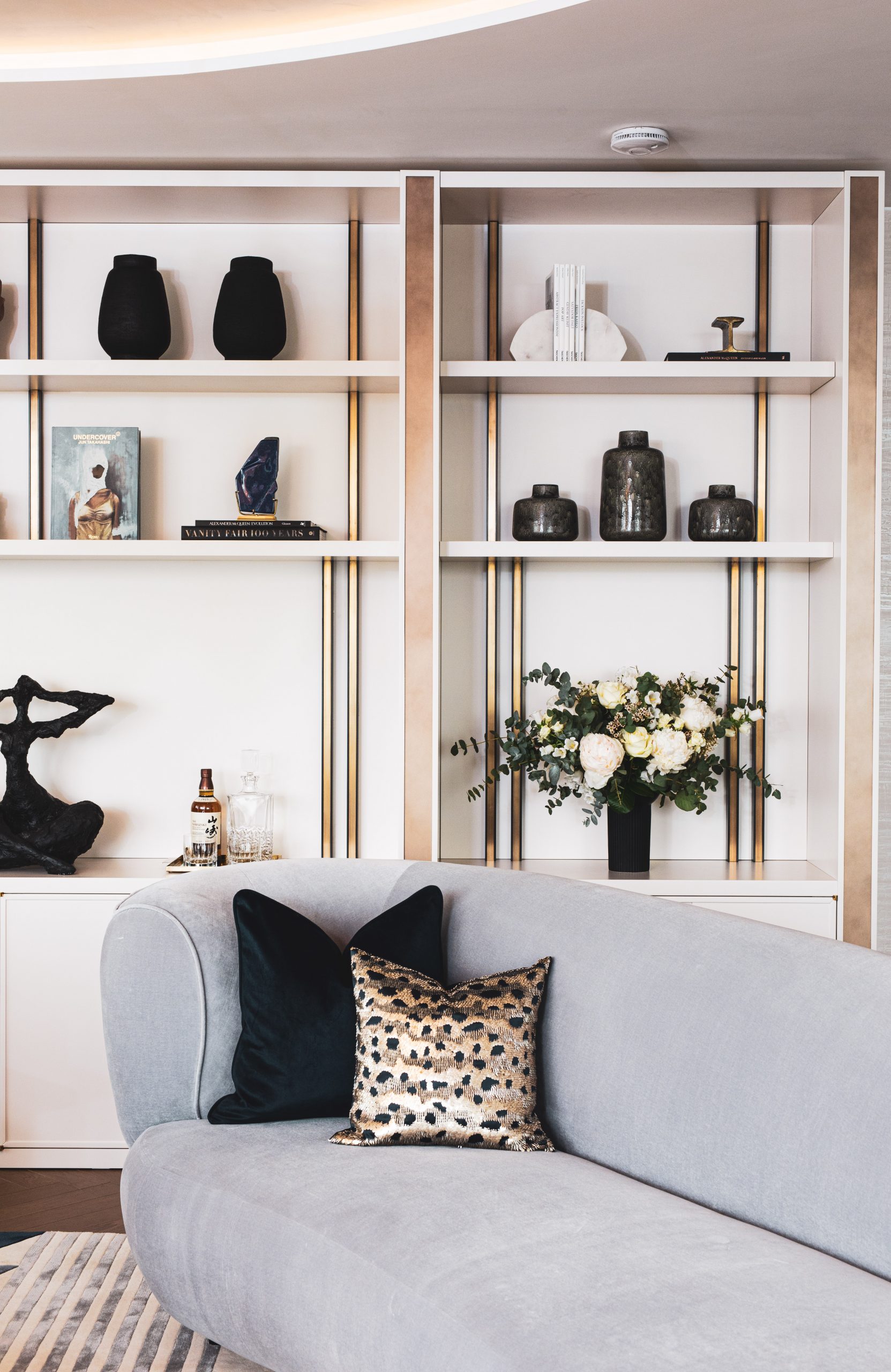 Then comes the commissions, and they came in big swathes. You know, aside from Rae's early epic trim inventory job role. Adriel enthused, "we had a great recommendation from a friend of mine who we were introduced to. The client is a fantastic DJ and owns a record label. We worked on his home in Notting Hill and he's become a really good friend of ours. We both attended his wedding a few years ago – he's a really wonderful person. For us, to build that kind of relationship was so rewarding and we had so much pride in that first job because it was all our own, our style and a complete representation of the two of us."
Famous DJs aside, it seems Raven & Lack's biggest project, will be their next.
Rae alludes to it, tentatively, so as not to give the game away, "we have got an absolute unicorn of a project at the moment. It is a 17,000 sq ft [17,000 sq ft]penthouse with 360 views of London. We can't talk about it because it's launching later this year, but it is spectacular. There is nothing like it in London, and it is absolutely magnificent. When it launches, you'll see how sensational it is."
It's an exciting prospect to imagine that your next project will always be the 'biggest' in that sense, for Raven and Lack as a studio. Not necessarily by square footage or budget, but in terms of that unique sense of untrodden design ground, walking into something totally unique. This project, however, sounds like it could eclipse everything, as Rae continues "Put it this way, I've been working on the site for years and every time I stand there and look out at the view, I still get giddy. It's sensational. But it is a secret so we can't reveal any more." I can't tell you how much I want to dig, but I won't.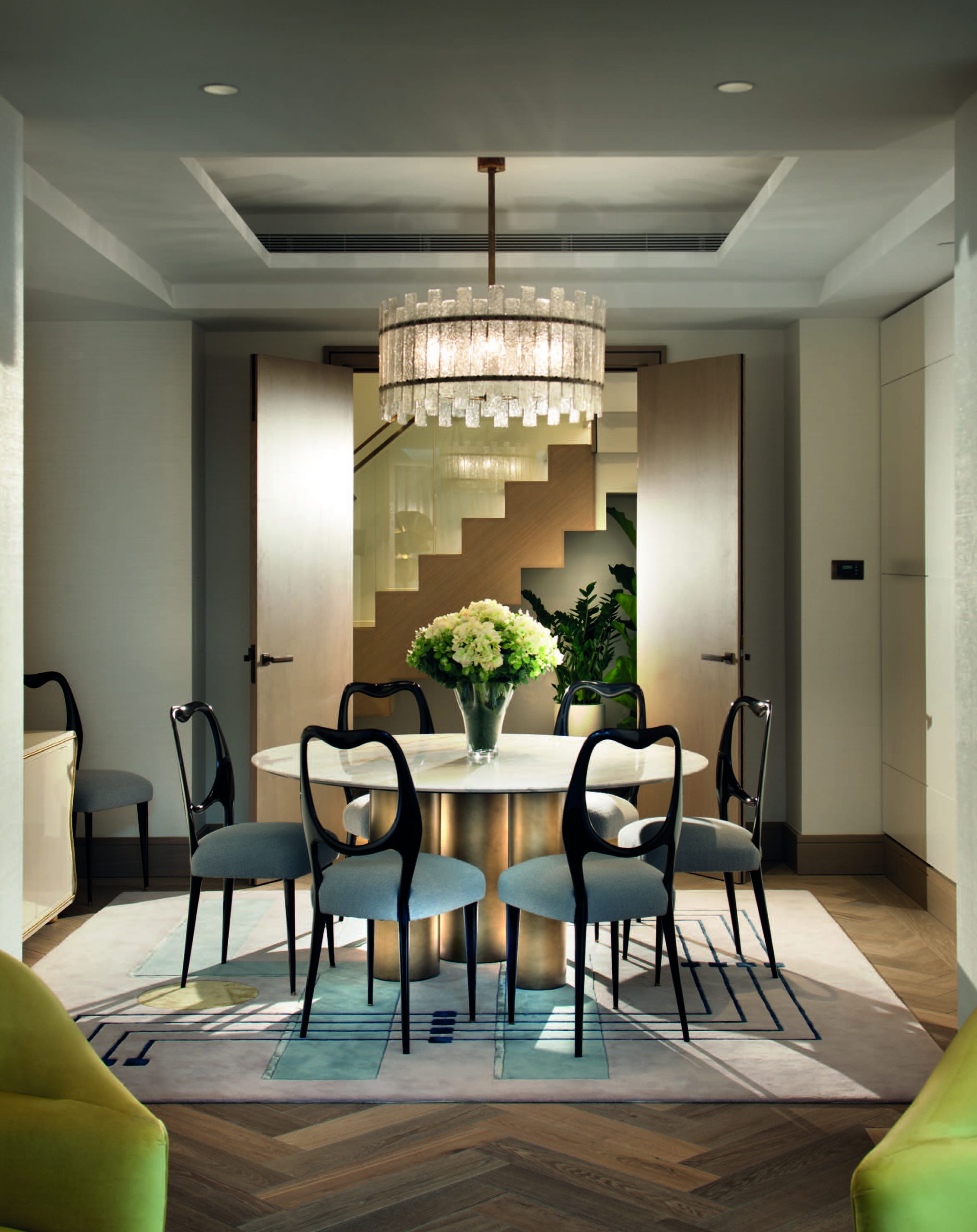 As a studio, Raven & Lack aims to be young, fresh and forward-thinking, dismissing any hints of a house style and focusing, with laser attention to detail, on the service to clients, their dreams and their desires. While a studio stamp may be identifiable, there is no cookie-cutter service here. Rae puts this down to their background in providing design services for developers, "we've developed an awareness for products looking the same. If every product looks the same, you'll lose that developer as a client, so it's our duty to create something new, something intriguing, each time. That's why we produce bespoke items for our projects, for every project at either end of the budget scale."
Adriel adds, "we're also really big on collaboration and that's always been at the heart of our studio. We collaborate with each other as a team but we also collaborate with artisans and craftsmen. We have our black book of our favourite suppliers or people that we love working with, so that we can create completely unique products and finishes." Extending beyond your own walls to create a community of designers is so important to the longevity and sustenance for a studio. We live in a world where people crave something different and unique, so finding ways to do that is a fun challenge. "It makes the work really fun as well. The artists and artisans might bring different ideas to us that we can then find a place for." says Rae.
And of the team in-house? "I'm always looking for strong, confident designers, with their own voice and their own passion for parts of the design, whether that's FF&E or IA." Rae continues "I always joke, you can be the best designer in the world, but unless you can sell it to someone, it doesn't even exist. So, when we interview people, we look at how they present and how they talk about their work. You don't have to be the most confident person, but you can believe in your work and what you're doing as a designer, which in some ways can exist and be external to you.
"I love a powerhouse, I love people who are a bit wild and loud, but not all great designers are wild characters." Encouragement for those naturally introverted designers starting out. Let you work sing and have conviction in it.
Of course, ability is a must, but "attitude is everything" according to Adriel, "they have to have a great attitude and be as hard working as the rest of the team."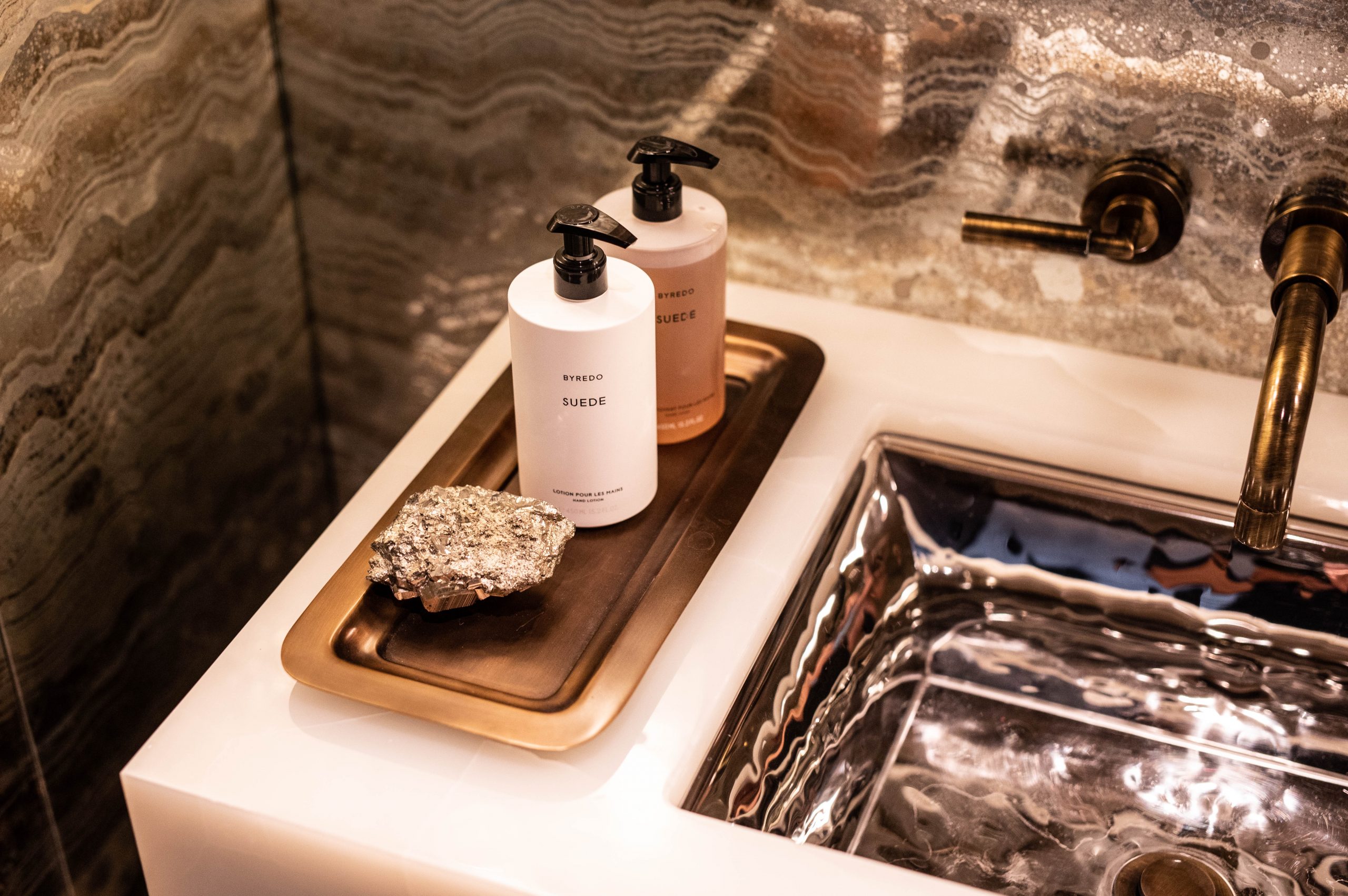 With that relaxed style and welcoming attitude to all team personalities, how did the studio go about settling in to the London design scene, while offering that distinct Australian authenticity that Rae and Adriel have in spades? "I think it's our down to earth approach" says Rae. "This relates to our private clients more, but we feel it's about relaxed luxury. We have some of the most beautiful and luxurious properties you'll see, but at the core of it is functionality. We are laser focused on the hardscape, and the benefits of certain timbers in flooring, down to the FF&E where we're considering tough fabrics for homes with families."
"Another element we're conscious and really proud of is how we speak to and converse with our clients. We've built our reputation on being friendly and open. We treat everyone with respect. I hope that people like working with us because we're fun. It's the fun moments you remember, because, when you're sat in a meeting for eight hours, discussing air conditioning, you need to bring the humour."
Adriel is sat is in complete agreement, "Clients want to enjoy the process because it could last six months, or it could extend to three years. It could be quite stressful for them if it's their first project with a designer, or they could be seasoned pros, either way, being direct and honest is the best way forward and enjoying it comes from that."
People and the client process, it seems, are completely within the Raven & Lack wheelhouse. Which begs the question, do they find the property developer client projects as fun as the private client ones? "It's SO so fun!" Rae continues, "When you're working with a property client, like St George (Raven & Lack's Chelsea Creek project is a St George) you're dealing with boardrooms of high-level super execs, largely, that are coming in from all angles – marketing, architecture, etc – and they're all in that position because they're so very good at what they do. They know so much about property, about what will sell, about architecture and design, because they're literally living and working in this hyper-competitive development market, and then you come to the table and when a group of people like that responds positively, it's such a pat on the back, not because we're seeking approval, but because we've nailed the brief and delivered on what that sector of our industry needs. You get a high from it!"
Adriel adds, "It's more challenging but more rewarding. Some private clients, who have multiple houses around the world can push you this way as well. I think we've been incredibly lucky with St George and their team, as we work so well together and there is so much mutual respect."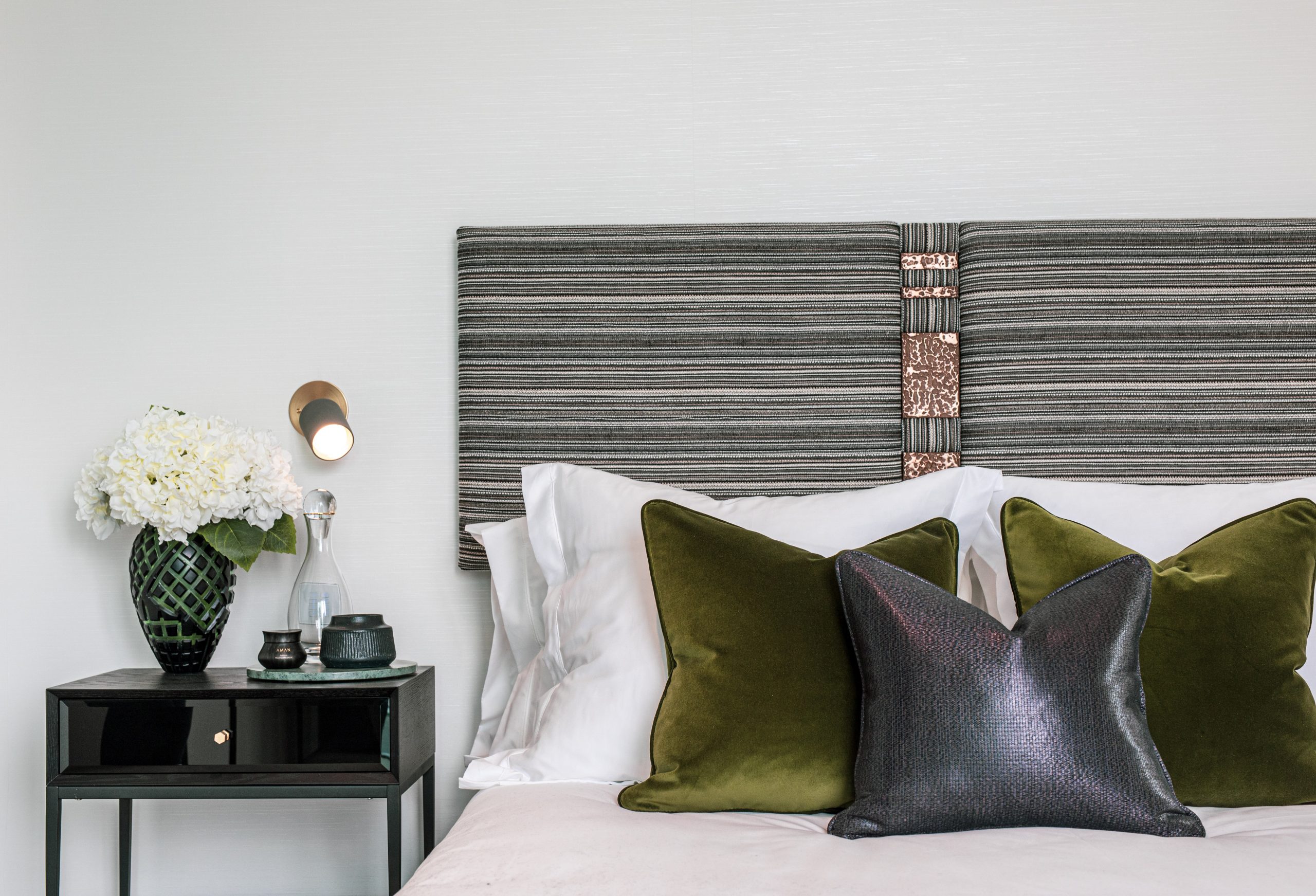 It seems their background at a multidisciplinary firm set them both up well for the challenges of working across varied briefs and clients, as Adriel confirms, "Working at a firm like DBI gave us a confidence to believe that we could work overseas and on an international level. One of our biggest projects was Etihad Towers in Abu Dhabi, so we had that belief that if we could do that, we could travel, we could move to London." Rae agrees saying, "The people that trained us at DBI are MEGA; super talented designers. Design assassins, you might say. When that's your training, you're starting off from a good position.
"We had a female director of interiors who was an architect and had been there for 25 years. She had seen them through all the market crashes – she was an incredible inspiration. She could draw every detail of an external high-rise herself, if she needed to, and was an incredible masterplanner."
It seems there is nothing stopping Rae and Adriel in their studio endeavours, and why would you want to? Bringing a young, fresh take on design to private residences and smashing the challenges found on the developer boardroom is something that comes incredibly naturally to this pair. Not only that, but their humour that surrounds and impregnates their working style is infectious, bringing out the best in each other and their team.
On the subject of alternative careers, had design not been on the cards, Rae, has a solid backup, and one that I personally, would be a dedicated follower of. She says "My dream, which I still might do in retirement, is, I want to have the most exclusive dim sum blog, that covers all dim sum from all around the world. I want to travel the world, eating and reviewing dim sum. I will have so many followers that my 1st class flights will be covered. This should be off the record because, genuinely, someone may steal this idea. I even have a name for it. I can't tell you the name – that's an exclusive… I have always loved high-end, elevated Chinese food, which I seek out wherever I am in the world. Then I went to New York one year and ate at Momofuku and it changed my view of Chinese cuisine entirely. I've been chasing that Momofuku experience ever since and never had it. I'm sorry Adi, that's my dream!"
Slightly concerned I've caused a co-founder rift with this dumpling news delivery from Rae, Adriel assures me she's known for a long time. For Adriel, "My alternative career sounds really boring now! But I have always been a little bit obsessed with advertising, probably stemming from my obsession with Mad Men back in the day. I always felt that if I didn't get into design, that's what I would have done."
Rae and Adriel's passion for the studio and cheer-leading for one another is so impressive, it is the epitome of women supporting women and they literally can't stop praising one another's talents. "You should know, Adriel is insanely good at branding, and that's what sets her apart. She's an excellent interior designer, but actually, her eye for products, graphics and language is second to none. She's a triple threat. Because of Adriel's talent, the way we deliver things is a huge part of our success."
Adriel responds in kind, "We hit the jackpot in how complimentary our skills are. Rae is exceptionally good at winning business and sales. You can often worry that with two directors they're going to want the same piece of the pie, and actually, we naturally gravitate towards different aspects of the role. We both love that and are really happy to let one another take on those roles and run with it."
This is Girl Power, Raven and Lack style.