Elstead have recently launched a design driven brand called Quintessentiale.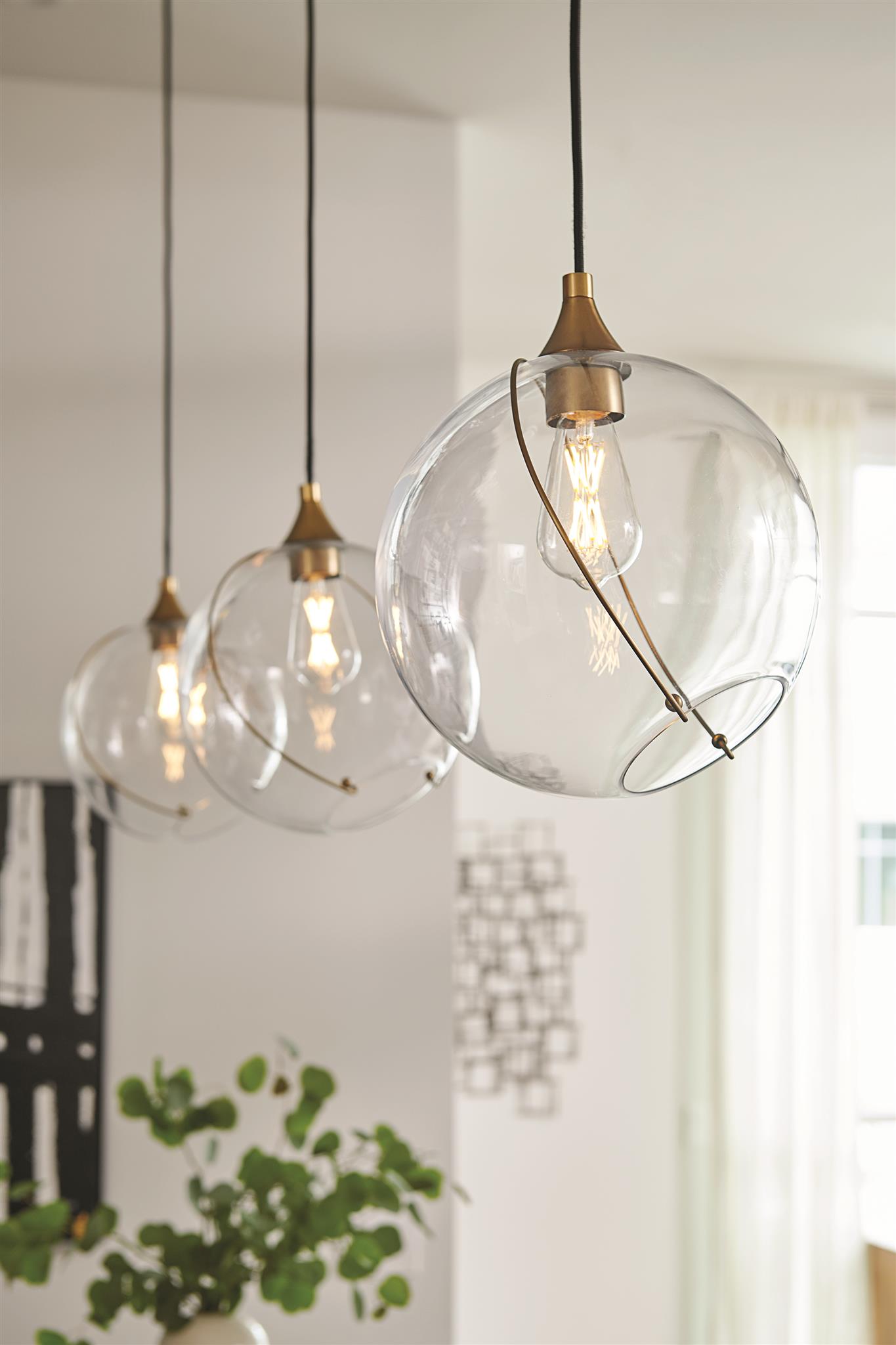 The brand includes a wide variety of stylish lighting, some of which feature the designers themselves as part of the branding focus, including Lisa McDennon who has designed product for Hinkley Lighting. Featured is the Skye pendant by Lisa McDennon. Skye has a mesmerisingly asymmetrical and mid-century modern flair.
It has a clear mouth-blown glass with an unusual offset aperture in the globe. Then a slender brass ring in a Heritage Brass finish encircles the globe. It is the impeccable construction and sculptural silhouettes that are the unexpected details that elevate each design to a memorable level.
Skye single pendants are great to use as alternative beside lights or as a group of three over a breakfast bar. There is also a stunning Skye six light pendant cluster that can be height adjusted for large dining rooms or stairwell settings.
To discover more designer products request a printed Quintessentiale catalogue from dlucas@elsteadlighting.com
01420 82377
sales@elsteadlighting.com
www.elsteadlighting.com