The new Reform collection, Mark of Time, by Ege Carpets is backed by the Ecotrust patent and embedded with earth-inspired texture.
Combining a rough yet poetic design story with a truly sustainable product concept, Mark of Time Ecotrust offers a contemporary interior choice for demanding projects, all brought together with Ege Carpet's signature signature quality and style.
A rough look and feel
In the Mark of Time collection, the multi-level loop construction creates a sculptural texture influenced by the collision of the Earth's layers. Tilted, chaotic and organic elements come together to define the two co-ordinating patterns, Bedrock and Landslide, that can be used alone or combined to give a soft or dramatic expression to the floorscape. Minerals including jet, lapis and serpentine have inspired the colour palette of tone-on-tone neutrals complemented by darker shades that create either a subtle or powerful yet refined look. Each design comes in 15 contemporary colours carefully chosen for their ability to combine into unique compositions.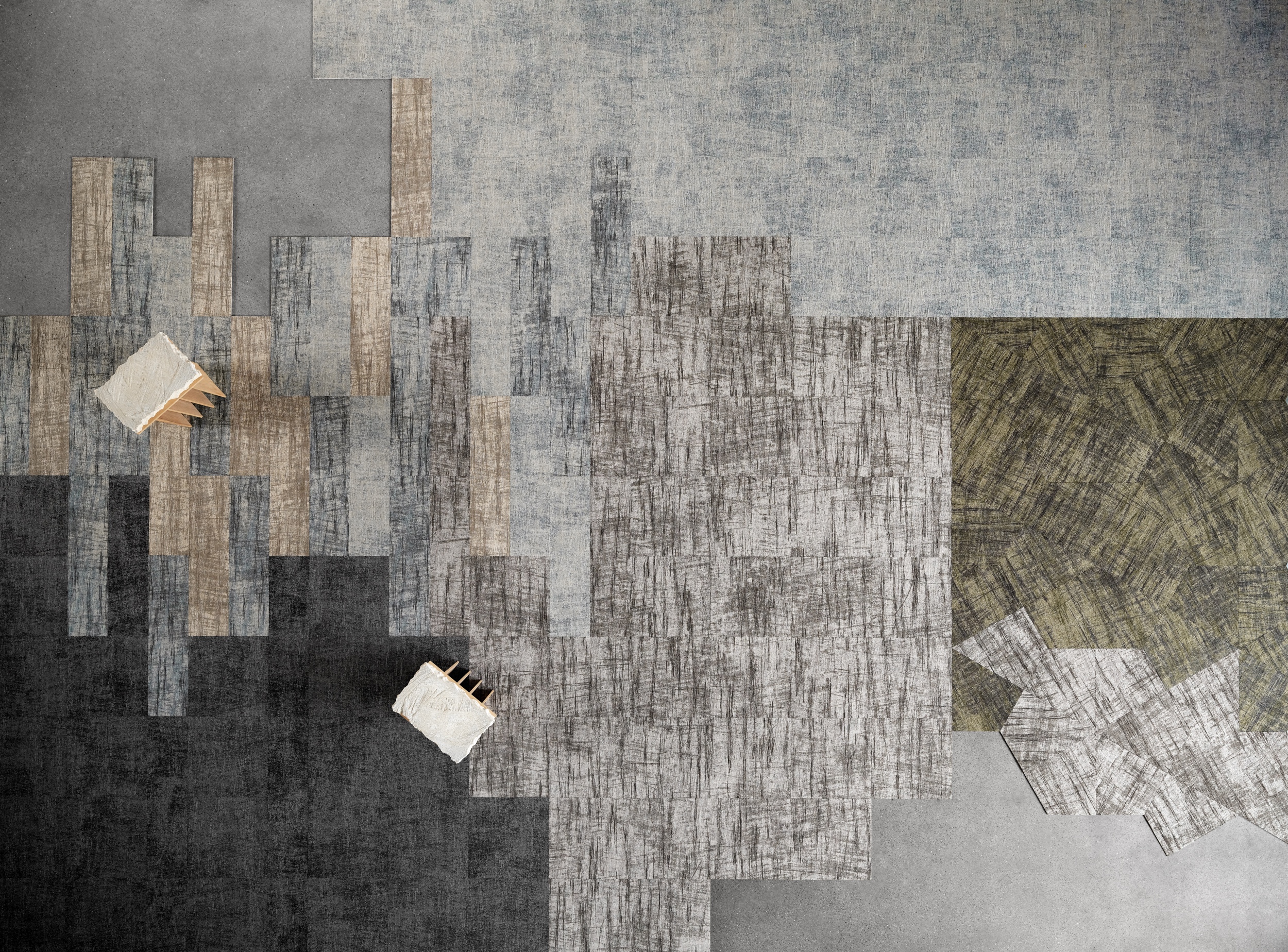 Sustainable all the way through
Cradle to Cradle CertifiedTM, crafted from regenerated and regenerable yarn and fitted with the patented recycled Ecotrust backing, the collection perfectly suits any sustainable flooring project. Mark of Time is available as carpet tiles, planks, wall-to-wall carpet and the innovative Figura shapes.
Ege Carpets
Ege Carpets craft unique, sustainable textile flooring by turning waste into resources while striving to keep components in closed circles to become CO2 positive.
Rocks, carved by ancient forces, are a thumbprint of the Earth's past. Carol Appleton is an experienced textile designer and creative director at the heart of this collection. She is also the talent behind the ReForm Memory Ecotrust, ReForm Legend Ecotrust and ReForm Artworks Ecotrust collections as well.
Bedrock
Bedrock has a soft stone texture and is the foundation for the collection. The layers created by elemental forces tilt and tumble into shapes locked in time. Available in 15 tone-on-tone colours.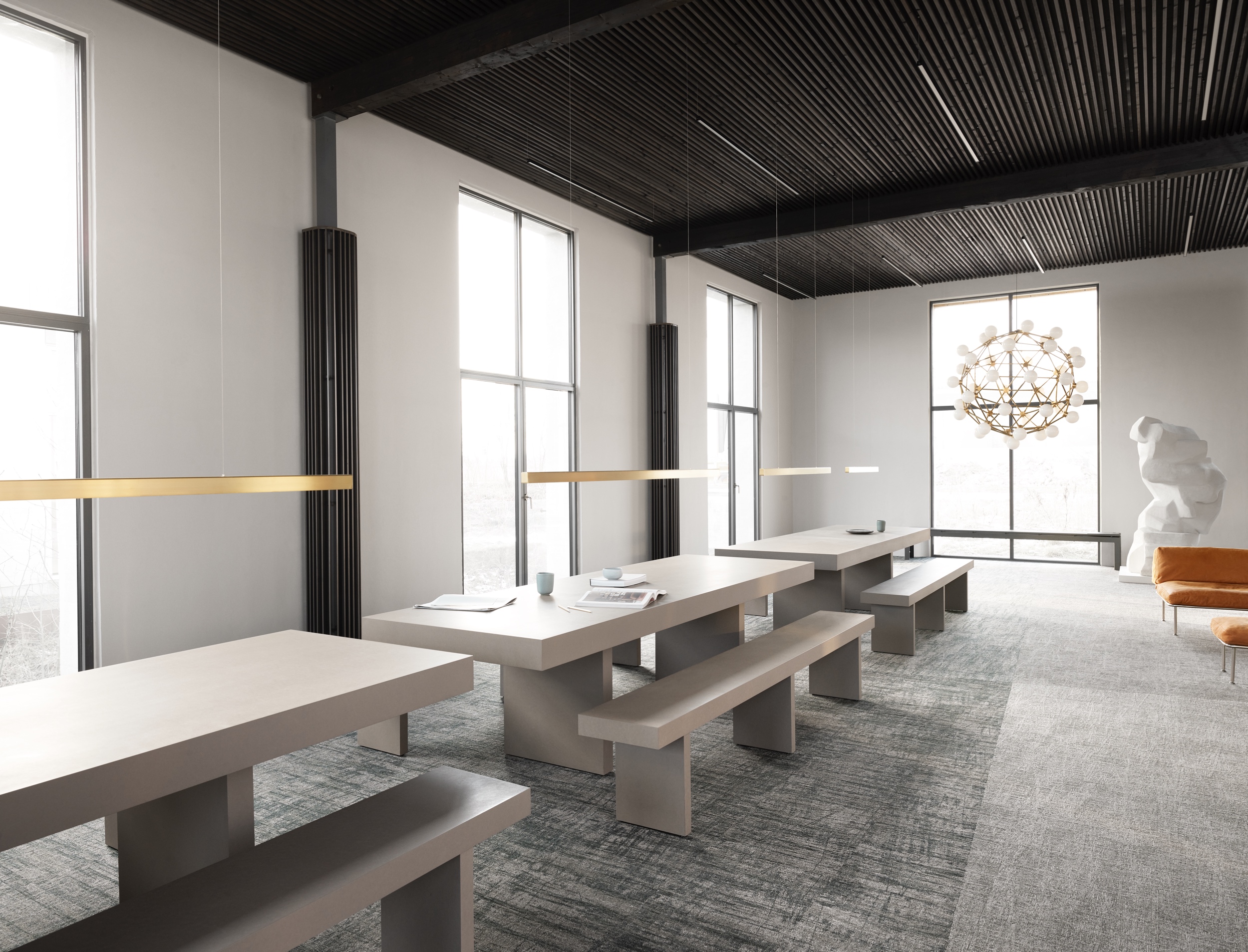 Landslide
Landslide is inspired by fragmented rock, weathered and streaked with colour. Each rock has a story to tell as it fractures and tumbles into the sea. Available in 15 rich tonal combinations.
Size and Shape
The Bedrock and Landslide patterns are available as carpet tiles, planks, Figura and wall-to- wall carpet offering a multitude of design options for the floorscape.
The Mark of Time collection is made from eco-responsible materials and bearing the Cradle to Cradle and Indoor Air Comfort Gold certifications, it's a truly green choice for any flooring project.