Lutron Electronics recently launched the Alisse wall control for use with its HomeWorks whole-home automation system.
Lutron has reimagined every detail with the Alisse wall control, starting with its thin profile, broad range of hand-crafted finishes, and subtle illumination around the buttons, allowing it to perfectly complement any décor.
With its powerful, game-changing technology and a flexible personalisation and ordering process, the Alisse wall control is both delightful to use and simple to specify and install.
At the heart of the Alisse wall control is Lutron's understanding that every detail matters when designing a home and that technology's role should be to enhance the design vision, not distract from it.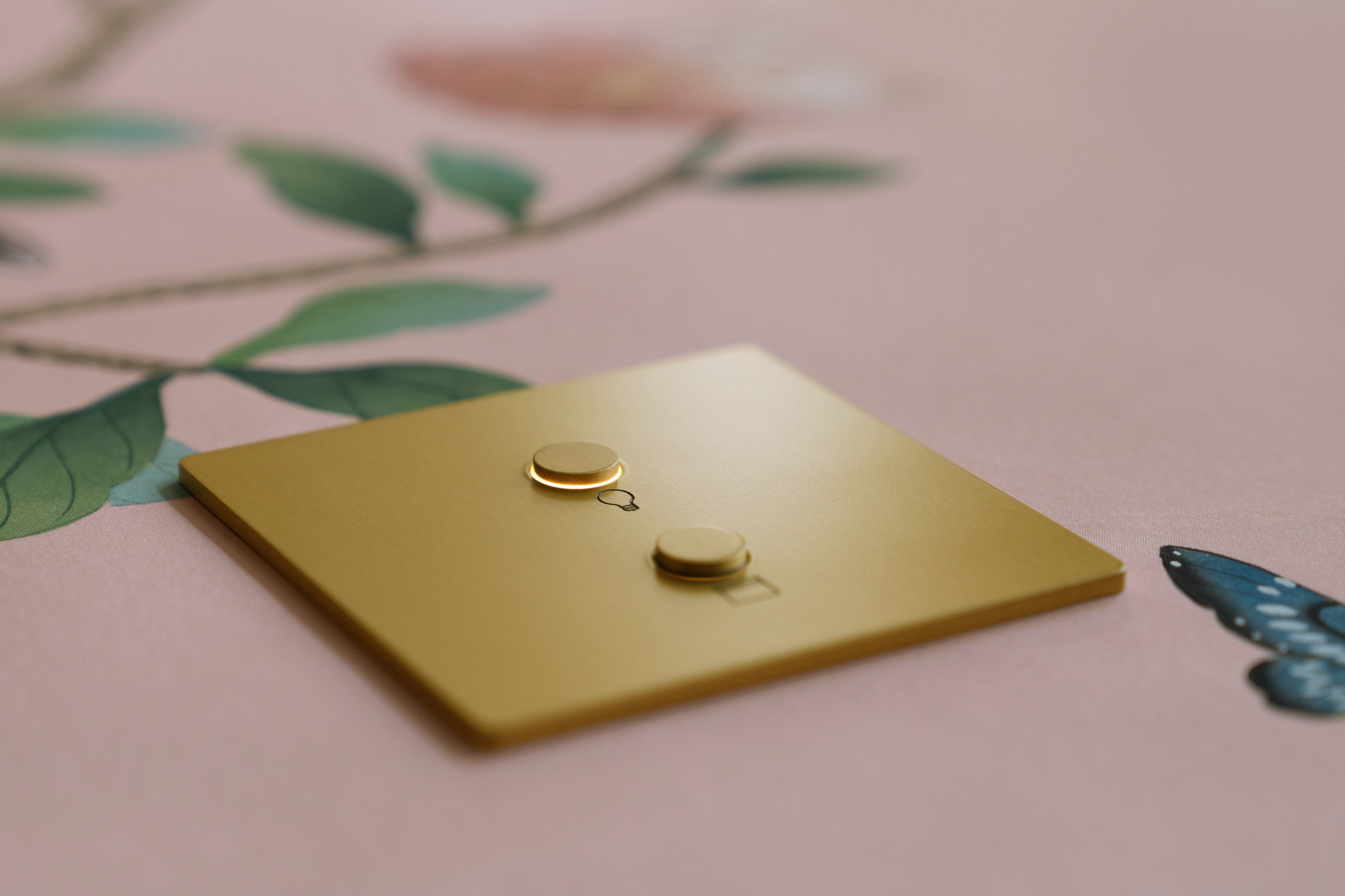 The Alisse wall control's uncompromising approach to aesthetics through its craftsmanship, style, versatility, and harmonious form bring design visions to life in a beautiful way.
Lutron uses a hand finishing process to bring out the dimension and hues of the genuine materials and offers a range of signature metal finishes that stretch across the style continuum. Each finish is thoughtfully matched with crisp engraving filled with carefully coordinated ink as well as a complementary thin, glowing halo around the buttons to complete the look.
The Alisse wall control's plate form is perfectly balanced, featuring a sleek, thin profile that protrudes less than 3.2mm from the wall.
Lutron decoupled the wall plate, button configuration, and finish selection from the installation and programming process to allow the base unit to be ordered, installed, and programmed independently of the Alisse wall control plate. This approach allows interior designers to make both design choices and changes up until the end of the installation.
eacs@lutron.com
lutron.com/europe