Jade Tilley chatted to Alexandria Dauley about her say yes attitude and the path that led her to design.
Alexandria Dauley is a formidable designer. Having come into the industry in her 30s after working in property for some time, Alex has quickly and astutely carved her niche in the industry, delivering a turnkey design service to her clients and joining forces with Sophie Ashby in 2020, to launch United In Design.
Here, Alex took some time out of her crazy busy schedule to talk about her design career thus far and why the industry needs more, detailed representation.
Hailing from Wales, Alex's design discovery started at a young age, holding hands with her mum on furniture shopping trips. "I had quite an emotional a conversation with my mum about design recently. My mum had me on her own and we lived with my grandparents until I was six. She worked so hard to be able to buy our first house. My earliest memory is going from living in my grandparents' house, which was quite traditional and then moving to our own place, just mum and I. She had saved up to buy the most beautiful black ash G-Plan circular dining table and it was just gorgeous, something that I had never seen before. I would be going to my friends' houses and they had their standard pine tables – there was a lot of pine in the 80s – and for her to have this black ash table and matching chairs and deep pile teal carpet was just gorgeous. It was my first introduction to design, I think where my love of modern, contemporary design has come from and that Mid-Century aesthetic that I love. That was my earliest memory of design sparking something.
"As a child there's always an embarrassment about your parents when they are a bit different to other mums and dads, she was always quite bold in what she wore and she always dressed to make an impression, so different to my friends' mums who were more twinset and pearls – my mum definitely wasn't like that.
"We had this shop near our house called Homeworld and I remember it distinctly because I loved the exterior architecture of the shop front. There were three pods with angular roofs. We used to go there, quite regularly as it was huge, and we would walk around and look at all the furniture. She was really into her interiors, as she was her fashion. She was actually really stylish, even though I used to cringe. Looking back, she was super cool and still is now!
"That G-Plan dining set was a conscious design statement. It was the first house she'd ever owned. She told me she did extra night shifts and every night shift was a dining chair. That was what motivated her – design. It's only as an adult that you appreciate it.
"We had that dining table and chair set for years, even after we moved and she rented the house out, it stayed and it is a testament to the quality of it. We had so many happy memories around that table as we always ate together around it, and that is something that I still do now with my children at home, we always eat around a table together. It was quite significant I think, for her,.. I'd love to have that table now!"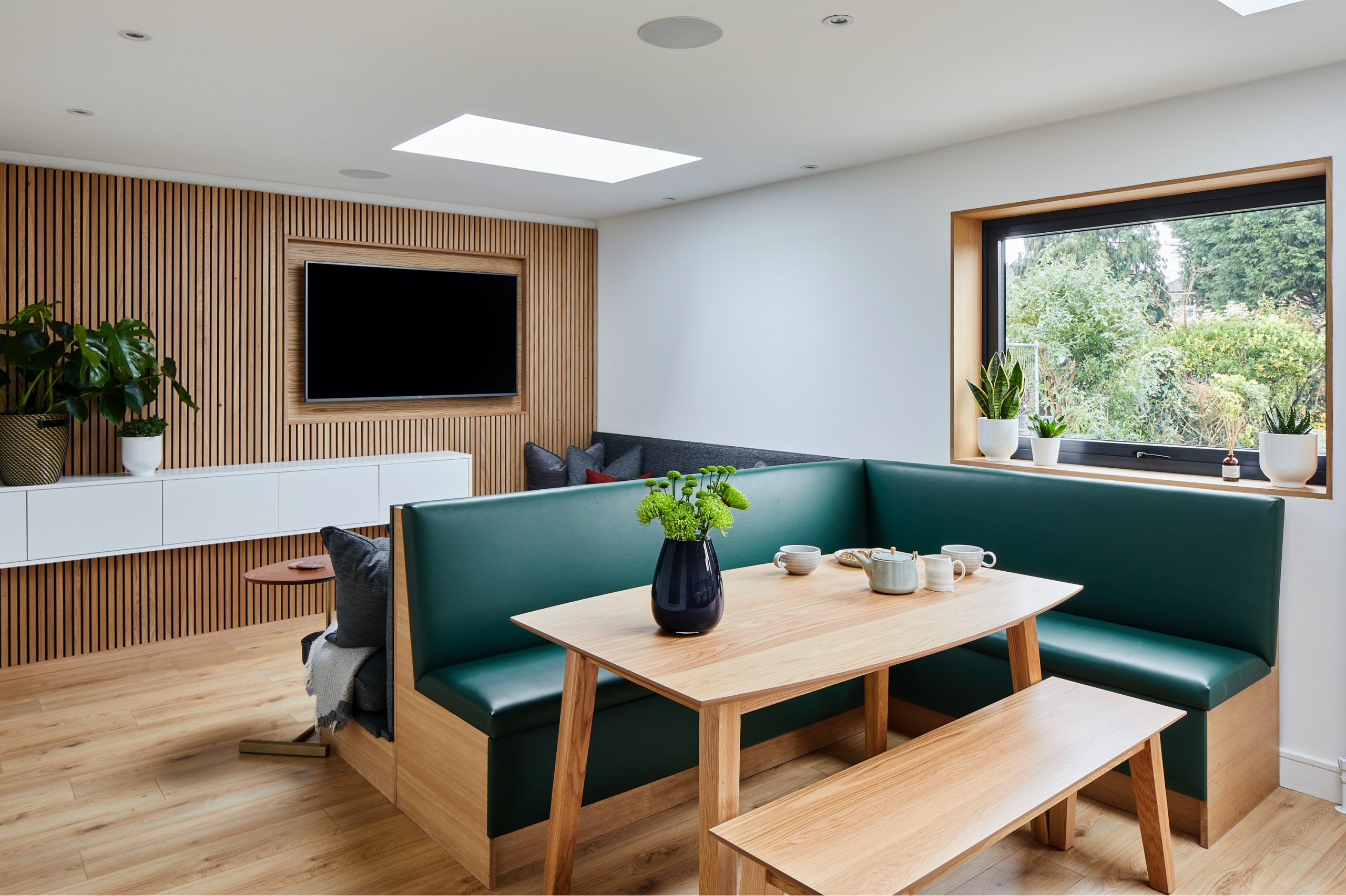 So, with this formidable influence in your mum, was design always a goal for you?
"Strangely no. Now I think back at all of the things that I loved and was good at when I was younger, there maybe was an indication but in those days, a career in a creative industry wasn't widely considered as an option.
"I met my husband when I was 19, moved to London from Wales and got a job in property, in an estate agency. I was the property relocation agent. That, I think, was when the love of property and design came together. I would be showing clients around these amazing properties and sourcing homes for them and that's when the real appreciation came into my life.
"We then bought our own house together, which I was able to renovate and I really loved the process. Then when my kids got a little bit older, my husband turned to me and said 'you love it [design], you clearly love it, why don't you go back to education and see where it goes?' I really wanted to do it but I don't think, even at that stage, that I had the intention of opening my own studio and really going into it headlong, but I knew it made me happy and that I was passionate and interested to learn more. Up until this point I think I had jobs that I liked but I hadn't yet had a career. I was in my early 30s and I had a very supportive network so off I went."
It's not such a big leap, from property to design, but still a new challenge, where did you start? "I went to KLC and did an introduction course of about 10 weeks, which I loved. Then I did another course at KLC, which is where I met my mentor and tutor, Evie. I went for dinner with her recently and she said 'oh Alex, you were always there, front of the class, with your hand up.' She said she could tell from the moment she met me, how much I loved it.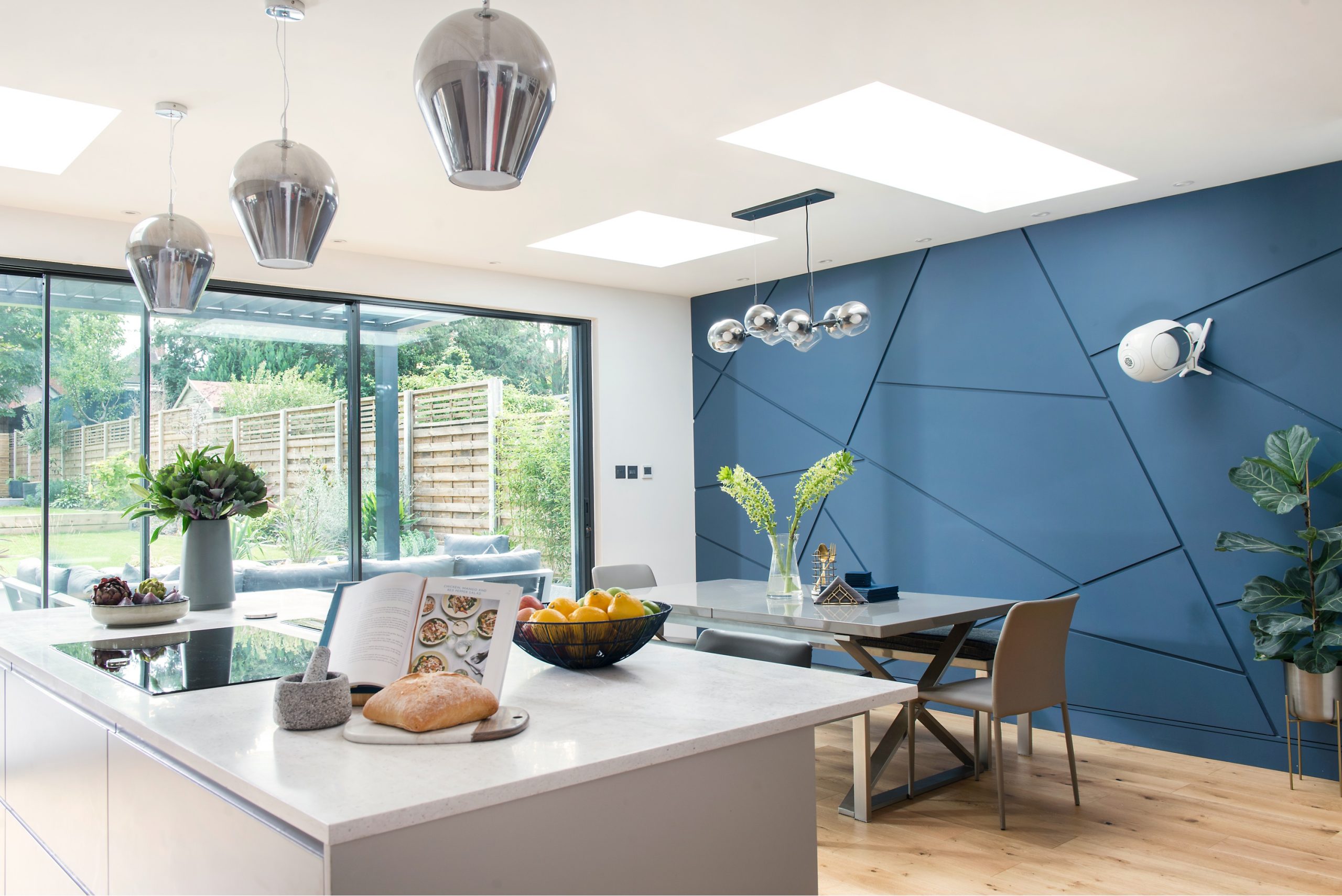 "At the end of the course I asked her if I could keep in touch. Evie, being Evie, said, come into the studio and you can shadow me. So that's what I did, I assisted, shadowed her, I was like a sponge. At design school, they teach you all the fundamentals, so you come away as a good designer, but without too much knowledge of the business side of things, working in construction and with trades. Plus, all the terminology. Whereas, when you work with a designer, it was so interesting to see how it worked on a day to day basis. She was able to share that information in studio and give me the confidence that I needed to eventually start out on my own, with no clients and no portfolio.
"I knew it was going to be hard but everyone starts somewhere. I didn't have someone to give me that break, so I would badger friends and family by offering my services over dinners with them. They couldn't not hire me because as soon as they revealed they wanted something designing or renovating, I would jump up and say I'd do it!  The only caveat I agreed on was that I could push them a little and practice all the skills that I had learnt. Everyone was very giving. That's how I started to get a portfolio together. Of course, word of mouth helps, so I started to do a little bit of marketing in my local area and got a business coach, who really helped me to drill down what direction I wanted to go in, who was my ideal client? What demographic am I aiming for?
"They told us at design school that if we had four projects a year, that was a good year, so my benchmark for four projects. Then last year, we had four projects within the first quarter. We're consistently working on maybe 10 – 15 projects a year and I'm thrilled and still loving it."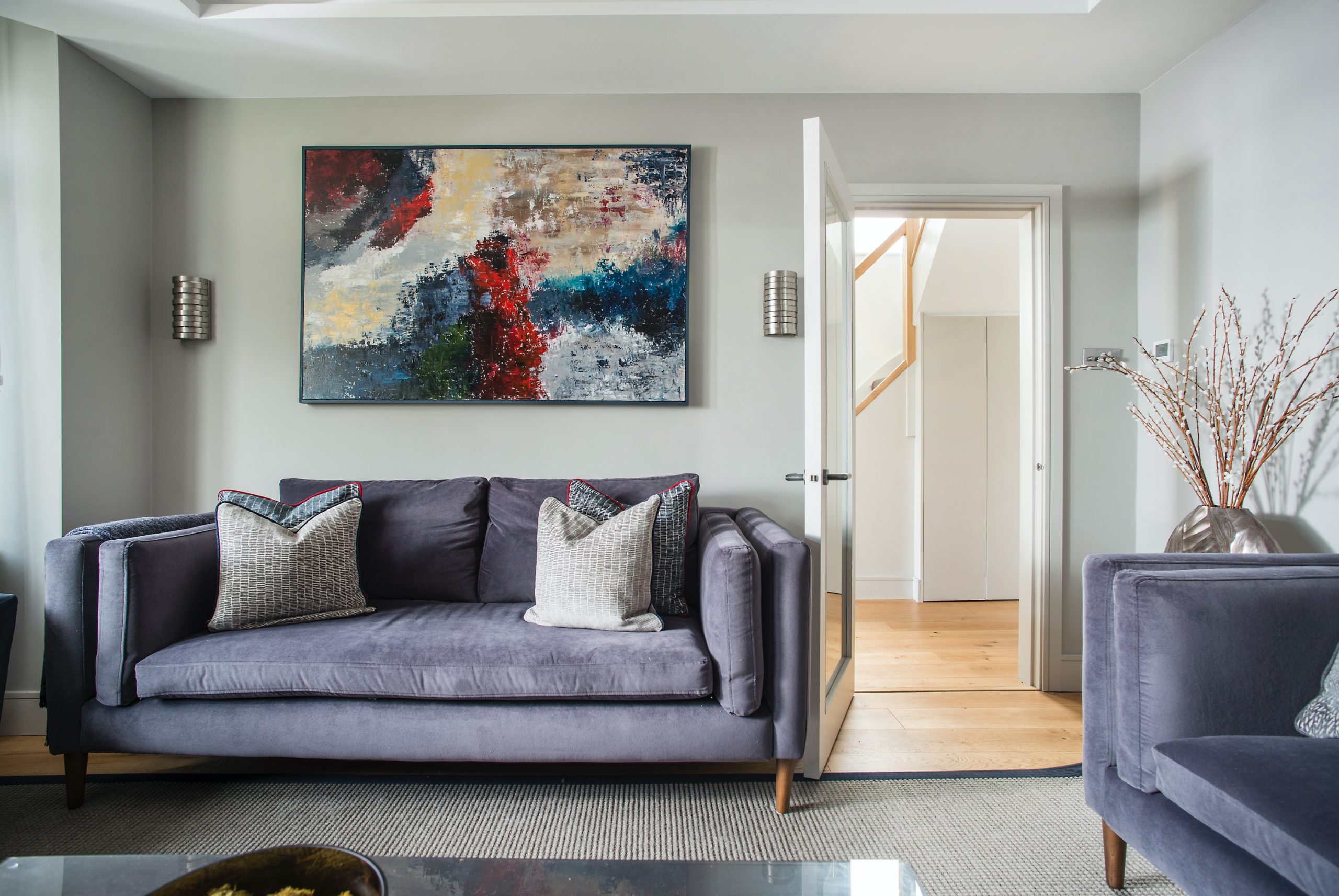 How did your experience in studio with Evie, help to teach you about the kind of designer you wanted to be? "For me, I wanted to work with people like me, very normal, everyday people who want to live in lovely homes. They don't have millions to spend, because most people don't, but everyone deserves to live in a well-designed space. I personally, know the benefits of living in a well-designed space. So, I decided who my ideal clients were and I push them to get the best design that they can possibly have. I always ask 'what can we add to elevate the design?'
"I love the fact that my clients call me up after a few months to all me they still love it, as do their parents and their kids. They tell me it's changed their lives. For me, the joy is knowing they make great use of the space, day in, day out, on a practical, every day, normal person level.
The number of hats I wear for this job is incredible; we're problem solving. I might walk into someone's house and they say to me 'I pause before I walk into the house when I get home because the kids will be screaming, we're all in one room together, the colour makes me feel drab…' so there's a lot of emotion behind it. For me, the psychology of it is important and the problem solving that, to me, is good design."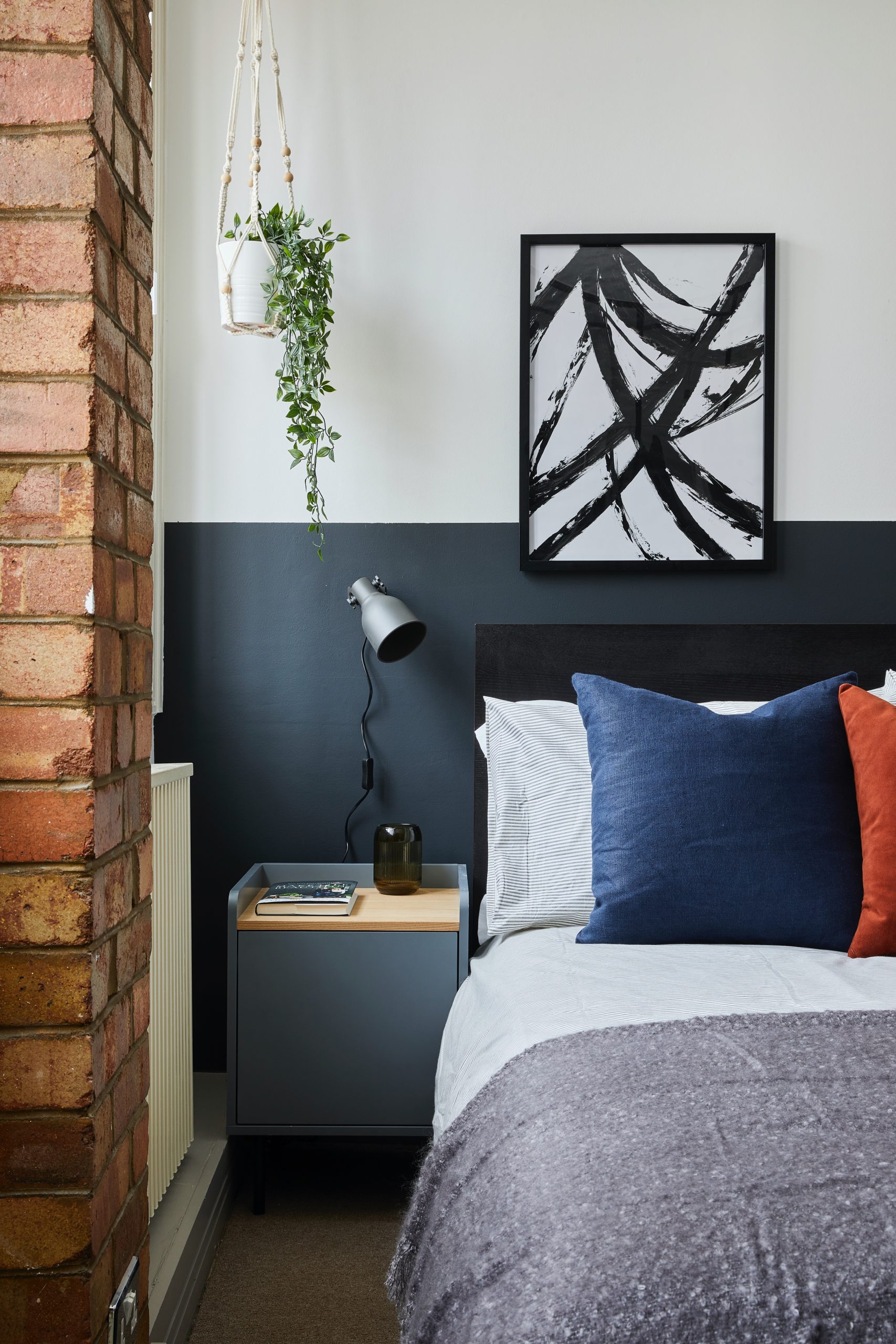 When referencing inspiration, where do you look? "I always look to architecture. Falling Water, by Frank Lloyd Wright, is just stunning. The whole link to nature and the cantilevered style. The glass and the wood and its overall link to the natural elements. It's just breath-taking.
"It's more of a feeling I get from interiors that inspire me. I will often be on Pinterest or Instagram and scrolling. When I see an image that stops me in my tracks, I'm not lured by the designer, but by the work. It could be the form or the colour, I'm drawn the more contemporary aesthetic, particularly in terms of the structure. Don Draper's house in Mad Men – why wouldn't you want to live in that apartment? Clean lines, quality, craftsmanship and crispness."
So, things kick-started for you, post your stint with Evie, what was your first professional design commission? "I did two guest bedrooms for a mum whose kids went to the same school as mine, which was lovely and was a great start as it wasn't the whole project, but allowed me to get in the swing of working with trades, sourcing, scheduling etc… without any of the guts of technical elements. Most of my first projects were mums actually. I also did a loft, all the FF&E, as a bedroom with en-suite.
"I then changed my business model slightly, so that I could do design and build, because most of my clients were asking for recommendations. I spent a long time trying to find the right group of tradespeople to work with, it's not an easy task but the way I did it was to buy a house and renovate as a project. I had my eye on a house on my own street, which was in the worst condition and I bought it and used my recommended builder on that house to test the water. I was the client and he was the builder and he was absolutely amazing. We forged this friendship and professional partnership. I asked him to come on board as my contractor for all of my work and he agreed. We've got a full team of about 20 people now. It was so important to me that I had my trade set up. For me, I feel very supported with this team around me. We have real consistency across all projects. I needed that level of control of the process so that I felt confident in what we were delivering and have been able to offer a managed service to our clients. It's always about the service to the client. They have one point of contact – me – and everything is dealt with in house. It's like a turnkey solution. The champagne is chilling in the fridge when you get home, candles are lit – here's your key."
After that alignment of values and teams, the work seems to be flowing in. What has been your biggest design commission to date? "I'm doing a farm in Kent, which is big, and that's just about to kick off. I've also just taken on one of my biggest commissions, well, I say the biggest, in terms of client, it's a big one. I'm doing a bar and restaurant for Soho House, which is so cool. It's opening in July. That's huge and very exciting that I've designed a space for them and in hospitality. It's such a shift but I say no to very few things, so I let my gut lead me and said yes to this great job. I'm not going to let imposter syndrome tell me that I can't do it. I just needed to look at it like any other project, take the client out of it."
The great thing about hospitality design is that you are the end user – you know what good hospitality is and how it should feel. "Exactly, so Micaela and I just did it. I was able to put the concept together and then we won the contract it and it was so exciting!"
You've said that you work pretty intuitively and have worked hard to create a community of designers and trades – How would you describe Dauley Designs as a studio and a community of designers? "I'm super relaxed. I trust that it will be fine and will work out. As long as the client is at the fore of everything we do, we can't go wrong. I think it sometimes takes a lot of trust, particularly in myself, to remember that I am the professional and I will always give 100% of myself. I try to push the boundaries, make the space the best that it can be, but get there in a fun way. The end result should see clients reflecting back on an enjoyable process.
"I'm super peppy, even when the client is unsure, I'm the cheerleader. I also always cry at the end because they love it. I pour everything into it. With each design we deliver I genuinely believe it is the best it can be, absolutely.
"We're also growing. Micaela (Sharp) is my first member of staff. I'd say we're similar in some ways, Micaela is maybe calmer, but this industry is so much about personality, in the studio and the relationship we build with clients, that the characters in-house have to match up in and bounce off each other, positively. I always look for people who can create that same professionalism but also excitement for a project. I think you can tell quite early on, who has an eye. I would rather take someone on who didn't necessarily have the technical skills, but has that spark. The spark is so crucial."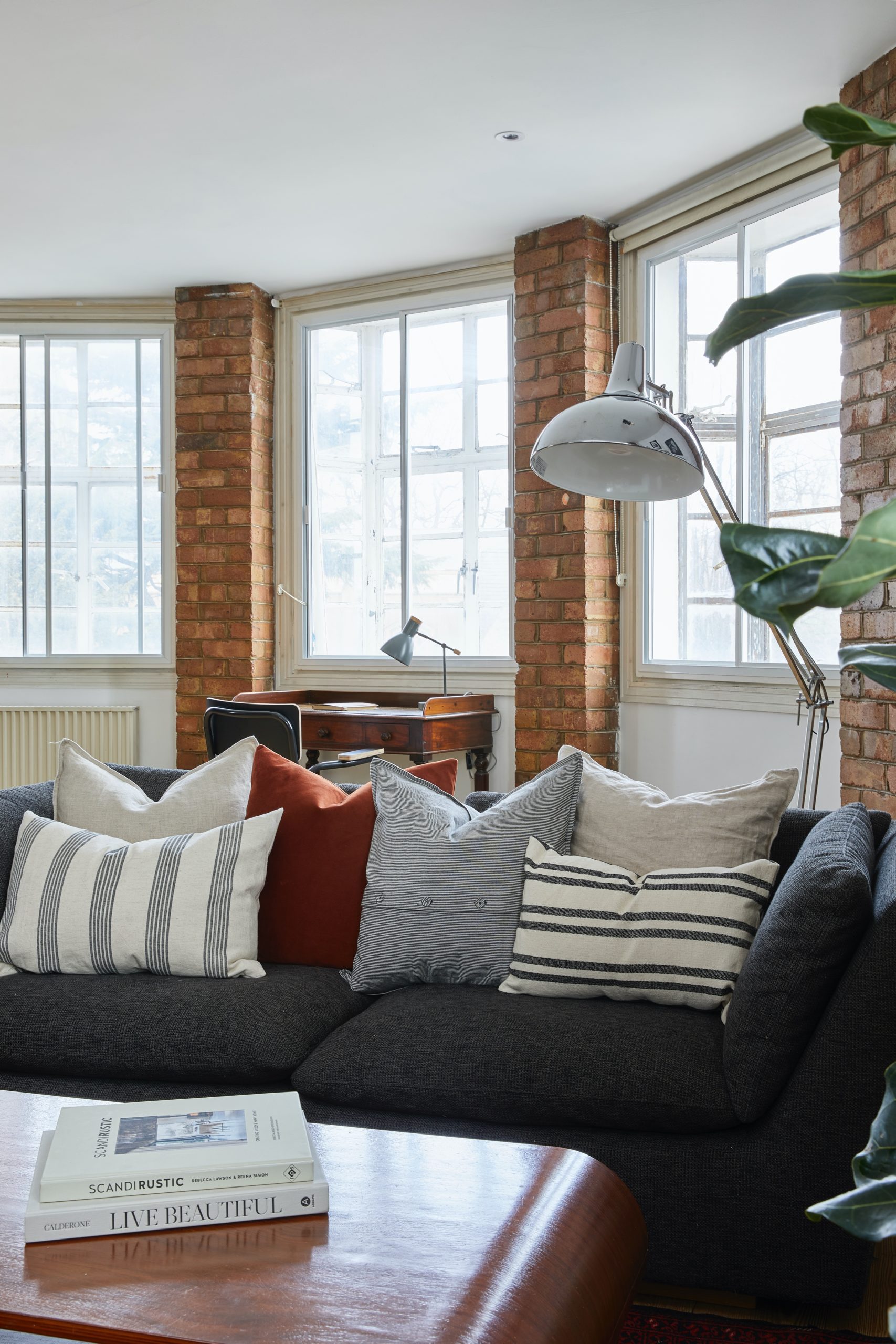 So, you're originally from Wales but now living in London, where is the majority of your work based? "I am mostly in London and Surrey, although we've now got Kent as well. That's my wheelhouse. I'm based in South London, so have lots of clients in Epsom and surrounding areas, but I'm now moving more and have got my first clients in Clapham and Battersea, then I'm moving over to Belsize Park and Brixton. It's getting broader across the city."
Any desires to take your work back to Wales? "I would love to go back to Wales. There are some fabulous houses in Wales. My mum would be happy too as I could stay with her."
How did the conversation for United In Design come about between you and Sophie Ashby and how has it impacted your own studio, being so involved in the platform? "I met Sophie last year when we started the platform. We are put in touch by Hatta Byng (House & Garden) after I'd had a conversation about an idea that I had to set up a programme with mentoring and schools outreach and Sophie had a similar conversation with Hatta about an idea she had and there seemed to be a synergy between the two of us so she (Hatta) introduced us over Zoom in June 2020. Sophie and I agreed to do this together, but it didn't actually start out as a charity at all, we assumed that something already existed in the industry, but we realised that it didn't exist so it quickly manifested itself into a charity. We assembled our steering committee, council members and trustees, hired someone to set up the charity – which took months – but it has been the best thing I've ever done. The most rewarding thing.
"I've met some amazing people, so generous and giving of their time, who are all pulling in the same direction, and want to make a difference. We have grand plans. We made a conscious effort to call it United In Design because we realised that this issue exists across all sectors, especially within the creative sphere. It's called United In Design because essentially we'd like to roll it out across the whole creative sector. It's s super simple model that can easily be replicated. That's the beauty of it. Yes, a lot of work goes on behind the scenes and a lot of time has been invested, but the crux of it is about passing the baton and imparting wisdom. Sharing knowledge.
"It has opened up my eyes to ask myself what I can do as an individual and to invite someone in to watch what I do, listen to the pitch, walk around with us on site. These opportunities are so valuable.
"I'm planning Junior Design Week. I'm in conversation with the Design District down at Greenwich Peninsula and my idea is to put on a Junior Design Week, cross sector, the whole spectrum of design – it'll be like a careers fair. For young people, especially those who are in the creative industries, it can be quite difficult to channel your ideas into a career that pays the bills, so my idea is to have a careers fair and have representatives from all different industries, workshops and seminars. An accompanying journal/booklet will give you key information about where you can study, the typical salaries of careers – really useful information for at those critical stages of career choice."
Alex's drive and passion for the work she does goes far beyond her own studio and outward to the industry at large and even beyond that. When we moved on to discuss the industry at large, Alex feels there is a lack of representation of what design truly is, "I think the industry as a whole, needs to work on its representation and image. I feel that interior design isn't particularly well represented, in general. People think it's for a certain type of person, that's it's not accessible and is closed off. Then there's the other end of the spectrum which is television and design programmes that portray us in an awful light that dumbs down what we do, it doesn't show any value and undermines the industry and what we deliver. It sets a low bar.
"Across the board, I think being an interior designer is a bit of an enigma. When will we have some real-life representation so that people can see the value in interior design? So that it becomes the norm. Just a small thing to work on."
As for barriers to the industry, it was all about timing for Alex, "I am so happy that my career has manifested itself at this time in my life. I'm not swayed or starry eyed. With age comes wisdom and I'm glad that I took leap in my thirties, because I knew who I was and had an opinion, which has given me belief in what I'm doing."