Surface Design Show reveals the best in surface innovations for 2022 when it returns to the Business Design centre in February. Get Ready!
Get ready to see and touch the latest innovations in surface materials and design at Surface Design Show, meet industry experts and be wowed by its unique content and educated by a range of talented speakers who will be telling their inspiring design stories.
Over 120 exhibitors will be at The Business Design Centre in London on the 8-10 February 2022. Many of the exhibitors will bring to the show an abundance of new product launches, inspired by the theme 'Sense of Place,' with the goal of putting humanity and the planet's wellbeing at the heart of all decision making.
Surface Matter will also be displaying its sweet materials pop-up shop stand. The stand is inspired by Surface Matter's material studio in London Fields which is described by architects and designers as a 'sweet shop for materials.' Visitors to the stand will find anything from LED lights sprinkled like 100s and 1000s, to chocolate bars made of compressed paper composite Richlite and circular Plasticiet lollipops.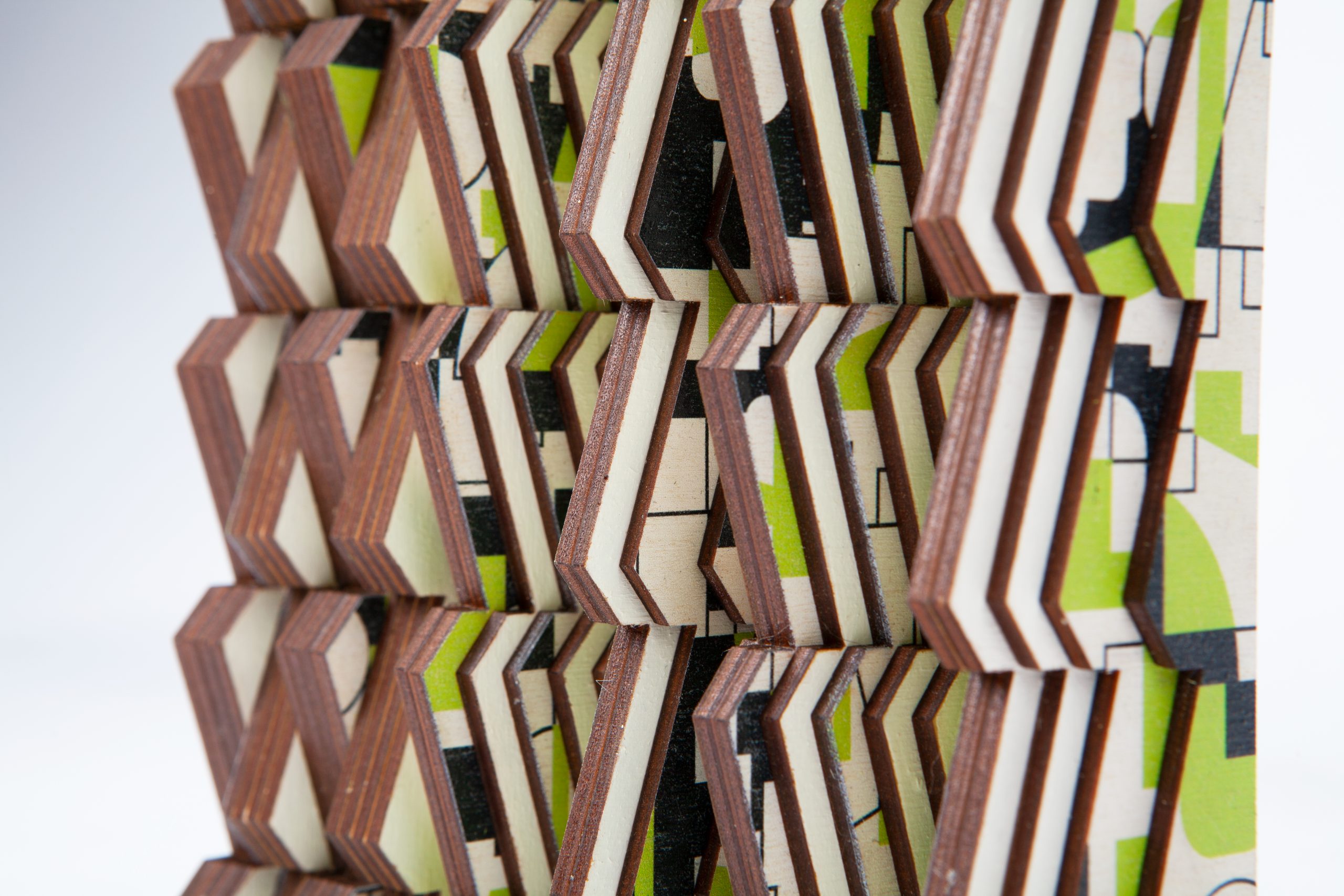 There will be a comprehensive talks programme with over 50 speakers from diverse design backgrounds. New for this year are the 'Legends Live' sessions, taking place on the Main Stage and involving industry leaders interviewing someone in or connected to the industry who is their 'Legend'.
Visitors will also be able to enjoy the Stone Gallery, which in partnership with Stone Federation GB, brings to Surface Design Show an exclusive preview of natural stone. The Stone Tapestry, curated by Squire & Partners, is a bespoke installation piece exploring innovative textures, light, colour and pattern to create a tapestry of inspiring materials from around the world.
Italy's Confindustria Marmomacchine will, for the first time, be bringing a pavilion of 10 natural stone companies to exhibit in Stone Gallery.
One of the highly anticipated and unique parts of the show is the New Talent section. Supporting new talent is a key focus for Surface Design Show. This year over 30 participants, will display a range of sophisticated and innovative designs, from textile designs featuring augmented reality to 3d tiles of eco resin and waste materials. Many of the participants this year also show a recurring focus of using natural materials and dyes.
New Talent is curated by Trendease International and held in Partnership with Canon UK.
Each year visitors also look forward to Surface Spotlight Live, a focal point of inspiration for designers to touch and compare the very latest material prototypes. Sustainability is the key for SSL as developers look to bring to market an extraordinary range of materials.
Surface Spotlight Live will highlight the Show's 'Sense of Place' theme and will be curated again by trend and colour expert Sally Angharad and held in Partnership with CD (UK).
Surface Design Show
8 – 10 February 2022
Business Design Centre, London
www.surfacedesignshow.com
@surfacethinking