Bette baths have been chosen for the apartments at The Modern, Embassy Gardens, home of the ground-breaking, transparent swimming pool that spans two buildings.
Designed by architecture studio, HAL, The Modern forms part of developer, EcoWorld Ballymore's 15 acre Embassy Gardens estate, which was master-planned by internationally renowned Sir Terry Farrell and wraps around the US Embassy.
The 160 bold, contemporary apartments have been designed to maximise light and views across the River Thames, Linear Park and beyond.
The bathrooms feature luxurious, glazed titanium-steel BetteOcean baths, from German manufacturer, Bette. They are cleverly designed to allow both comfortable bathing and spacious showering. At one end they have a specially curved back rest which, combined with the 450mm depth of the bath, makes the BetteOcean perfect for a relaxing soak. The other end of the bath features steep sides for maximum space when standing to take a shower. The waste is positioned centrally for comfort when bathing or showering. Like all Bette baths, shower trays and basins, the BetteOcean baths are made from natural raw materials, can be fully recycled and come with a thirty year warranty.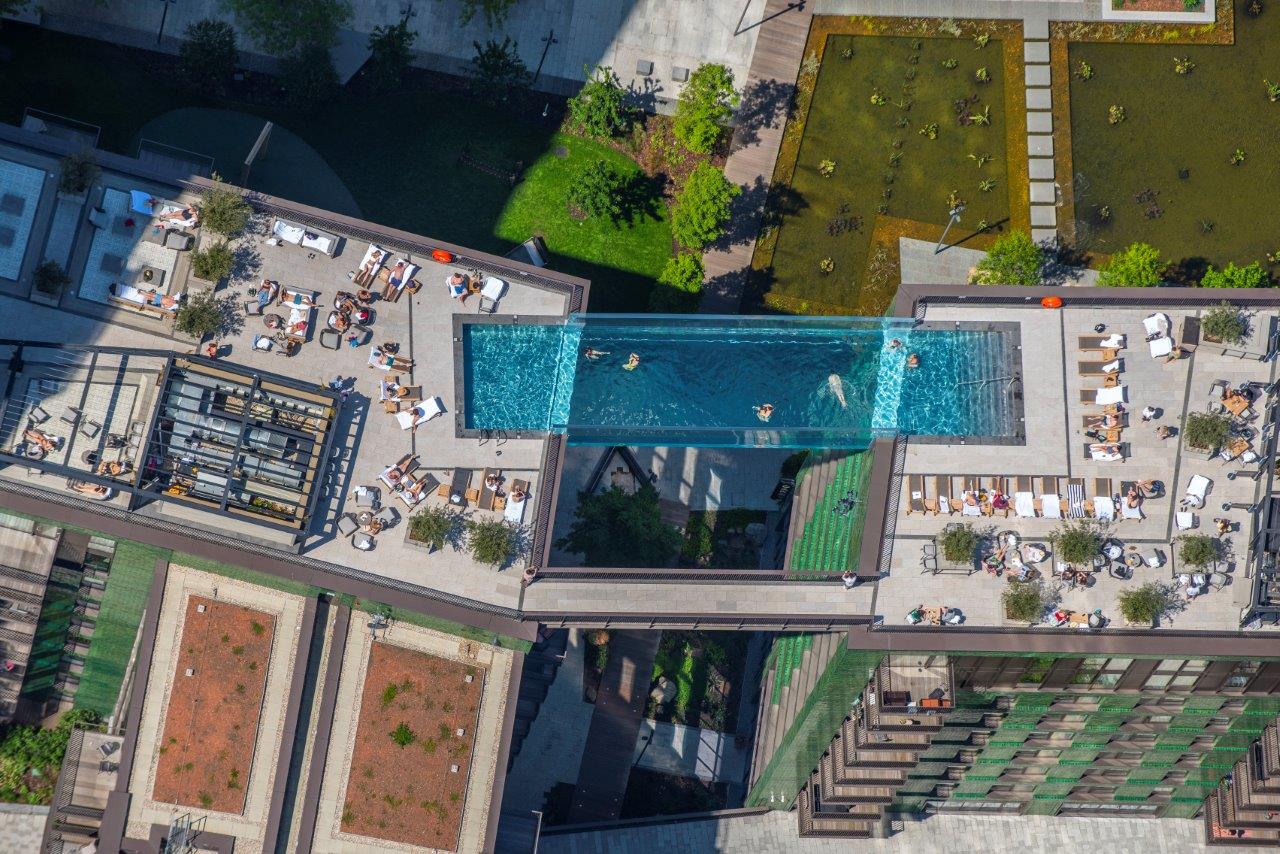 BetteOcean baths are available in 12 sizes from 1500 x 700mm to 1800 x 800mm. They are easy to clean, highly durable and available in over 400 colours, including gloss and matt finishes. They are verified to the Environmental Product Declaration (EPD) as per ISO 14025 and to LEED (Leadership in Energy and Environmental Design).
Internationally influential London-based duo, Benningen Lloyd, undertook the interior design of The Modern, which is bold, edgy and luxurious, with interior fittings and finishes inspired by 21st Century craftsmanship and by the vivid colours of the New Covent Garden Flower market, nearby.
www.my-bette.com/en 
0844 800 0547