Jade Tilley spoke to Gracinha Viterbo about her expressions of design and the emotional impact connected with powerfully drawn interiors.
Gracinha Viterbo is one of Portugal´s renowned interior designers. Born into the industry she experienced a French education and British design training.
A world citizen and global traveller, Gracinha is a style expert and her 20 year career has led her to believe interiors are a powerful tool of emotional empowerment and aesthetic impact.
Alongside her team of esteemed architects and designers at Viterbo Interior Design, they work to conceptualise and produce projects from private and hospitality sectors, with passion and professionalism.
Here, Gracinha recalls her early experiences of design within the home and those first precious trips that sparked interest, "I'm the youngest of three and my mother was a rising design star in Portugal so I grew up getting my hands dirty. Since I was a toddler she took me everywhere with her, visiting museums, antique dealers and playing hide and seek in stone quarries while she chose objects and materials for her interior projects. I travelled with her everywhere and remember clearly her choosing Persian rugs in Paris and scouting for beautiful antiques in London, going through D and D trade buildings in the US and buying all kinds of artisanal pieces in Portugal. I recall the strong smell of ammonia from the blueprints she used to draw, as they use to in architects studios but, above all, the importance of know-how and valuing those who treasure and preserve all of these crafts. Portuguese know-how has been Viterbo's calling card since the beginning in 1972, in the name of showing that there is no quality product that Portugal does not have the capacity to make, and I intend to keep working with that philosophy.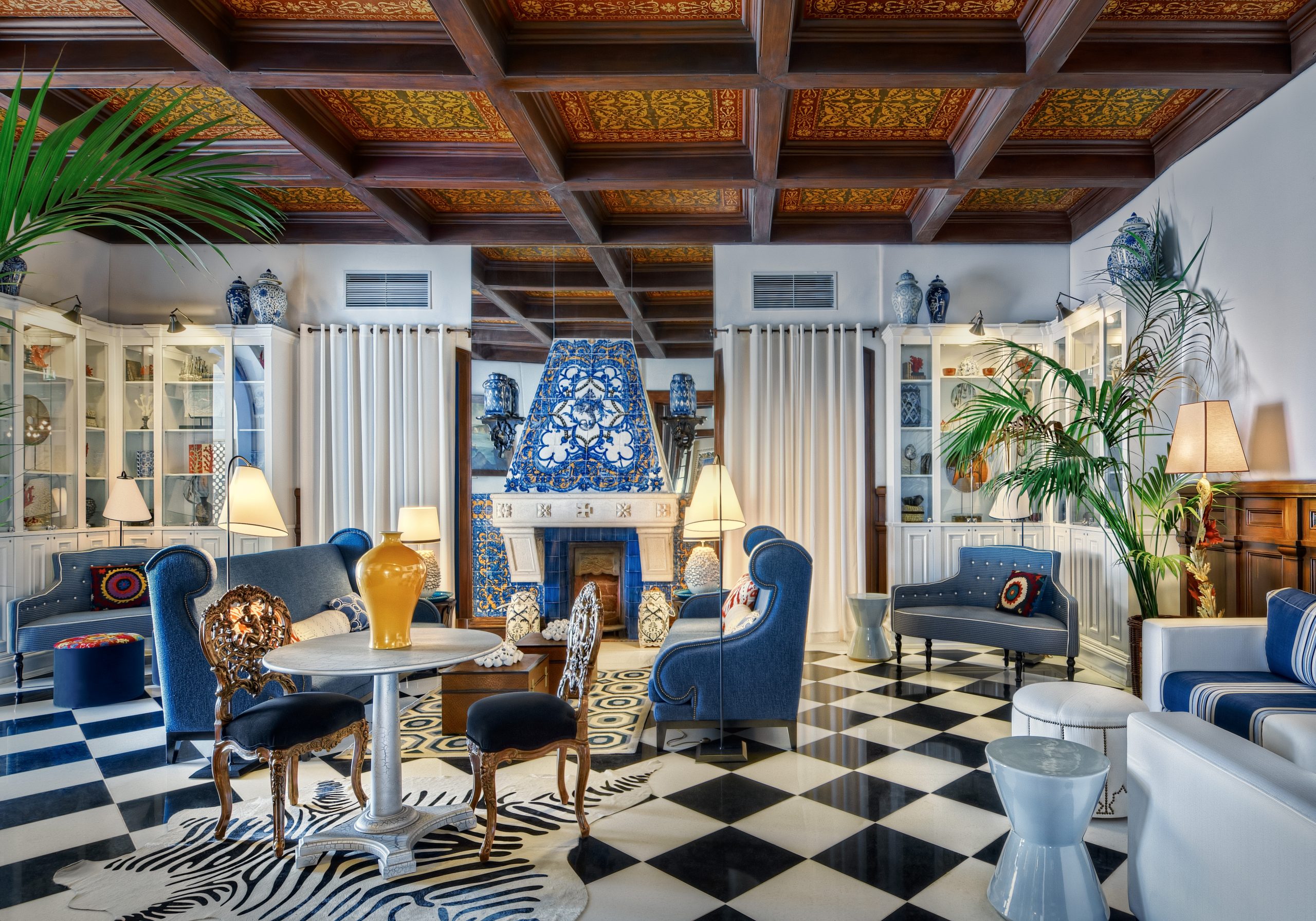 Gracinha's education has seen her dipping into the European design scene with a clear goal, "From a young age, I was always inspired by the creative arts. I was barely 18 when I decided to move to London to attend the Foundation Course at UAL's Central Saint Martins, the only university I was ever interested in attending to kick start exploring my creativity. While the rigid and structured teaching from my Lisbon French Lycee school had taught me structure and organisation, at CSM these ideas were totally deconstructed. I then went on to study Architectural Interiors and Spatial Design at UAL's Chelsea College of Arts and spent my free time, including holidays – taking extracurricular studies in art history, furniture, photography and other areas that complemented and enriched my training. I then went on to do a specialised course in the Decorative Arts and Interior Design at Inchbald School of Design, where my mother, Graca Viterbo, had also studied in the 60s. In 1999, I joined Kelly Hoppen's design studio as an intern. However, after meeting Miguel Vieira da Rocha, now my husband and managing partner of Viterbo, I decided not to sign a two-year contract with Hoppen and returned to Portugal. My time in London was crucial to building my career and developing my creative process – how to approach themes, find inspiration, and develop new concepts.
When approaching her studio set up and creative space, Gracinha had a simple aim to be "a designer studio with clients who appreciate the true value of great design and the positive impact it can have in their lives." This includes all iterations of design, "from 40 m2 studios to 10,000 m2 houses, in Portugal and around the world, every project is approached with the same enthusiasm and dedication. I'm driven by the challenge of transformation and by each client's story, trying to understand who they are, how they live or how they want their business to be. I'm lucky to be assisted by a team of professionals of different nationalities, carefully assembled to deliver projects that keep away from trends and represent each client's authentic identity. Finding unique solutions that make them feel unique as well."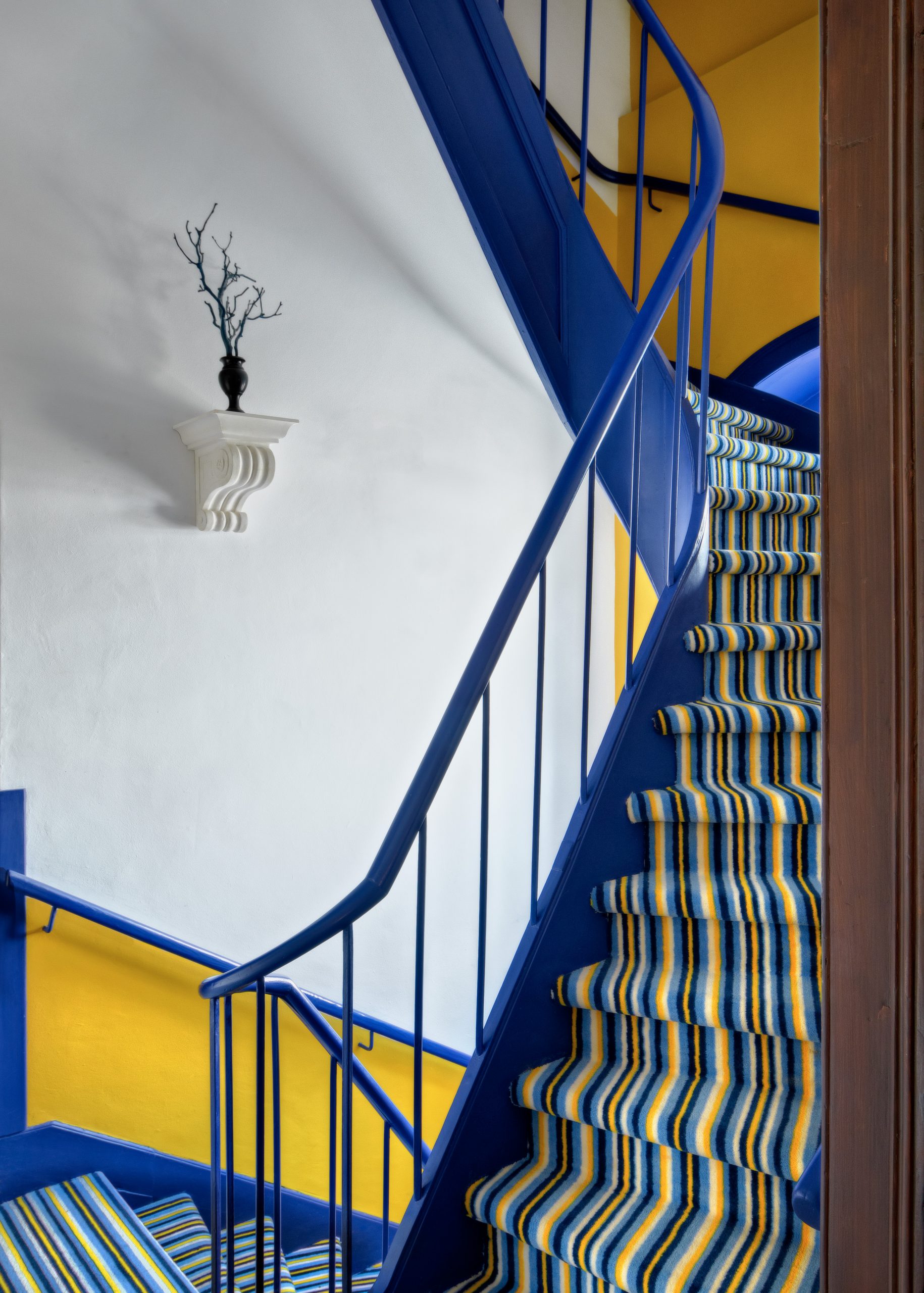 The studio's first project was close to home, an apartment in Lapa, a beautiful neighbourhood in Lisbon, "It was a young couple of art collectors. they were very supportive of me kick-starting so all in all, amazing first clients." After that, worked picked up pace as Gracinha and her work became synonymous with beauty and eclecticism. The biggest project was a residential project in Bangkok, "a whole block was demolished – ]it was] a very challenging project indeed. Again amazing clients with whom, like most of my clients, we have created a long lasting relationship, from the first project onwards" this commitment to client and the friendships that ensue are indicative of the studio's collaborative nature, getting to the heart of each project.
When asked to describe her studio, Gracinha explained that, "Viterbo Interior Design is an architecture, design and interior design firm that focuses on residential and hospitality projects. Founded 50 years ago by my mother, Graça Viterbo, the team of 20 people includes master artisans, designers, interior designers, project managers, budgeting department, and quality-control. We design private and hospitality projects, our mission is to add value creatively and technically to our projects. We have a dedicated upholstery and curtain atelier, where Portugal's finest artisans hand craft bespoke sofas, curtains, cushions, quilts, and armchairs. Our multi-disciplinary team also counts with master cabinetmakers, metalworkers and decorative painters. The business department is lead by my husband, Miguel Vieira da Rocha, who ensures the client's investment is spent the best way possible at the highest quality. Making our service a full circle, mostly turn-key."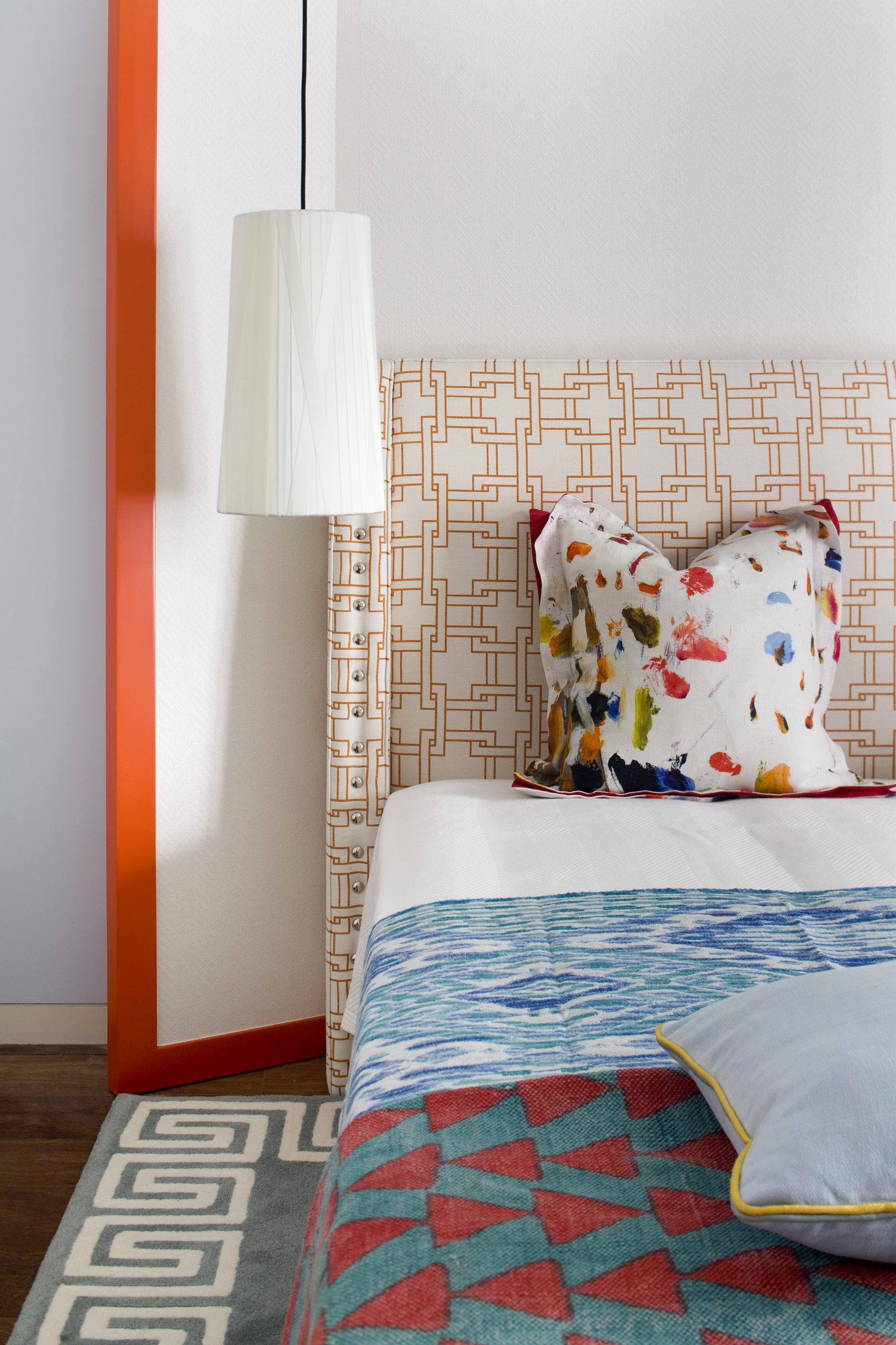 Viterbo Interior Design is a reflection of its people within and when looking for talent, Gracinha says "We look for passionate, talented, curious, fierce, open-minded, good energy professionals. Passionate about all things design – and they don't have to speak Portuguese." Although much of their work is in Portugal, there is a growing client list outside of the country, "we have a lot of experience in working abroad. We are structured to be flexible and have worked for 10 years in Africa and another 10 years in parallel in Asia (Singapore and Thailand). We have also accomplished several projects across Europe (England, Switzerland, Italy) and in Brasil (Rio de Janeiro)."
Forward thinking and planning is a key component of running their design business and Gracinha and husband Miguel, are acutely aware of the emotional impact that design can have, A key focus for designers in 2022 should be understanding the emotional necessities of their clients and translating them into design solutions. We are going through a key moment in design history, where clients more than ever appreciate and understand how they live can impact their identity, empowerment and emotional and mental health. The focus is now inside out and not outside in, so more and more design will shift away from trends to be focused on personalised identities and solutions."