Geberit lifts the lid on sensory space design for modern day sanctuaries that elevate wellbeing through clever design.
Good design in the bathroom or washroom space could be the key to unlocking better lives. The reality is, however, that in many residential projects, bathrooms are viewed as a functional space – often harsh and sterile places with poor acoustics and cold surfaces.
Designers must understand how the washroom can provide the ultimate place of sanctuary in the home. And now new research from Geberit reveals a lasting legacy of the past 18 months, with many of us more aware of the importance of wellbeing than ever before.
A poll of 2,000 adults across the UK found that more than half of us have made improvements to our self-care routine since the pandemic began. And our findings also indicate that we may be shifting towards the more private spaces within the home, with half of respondents entertaining at home less than they were before the pandemic.
So how can designers use sensory design to transform the bathroom – that most private space of all – into a modern day sanctuary?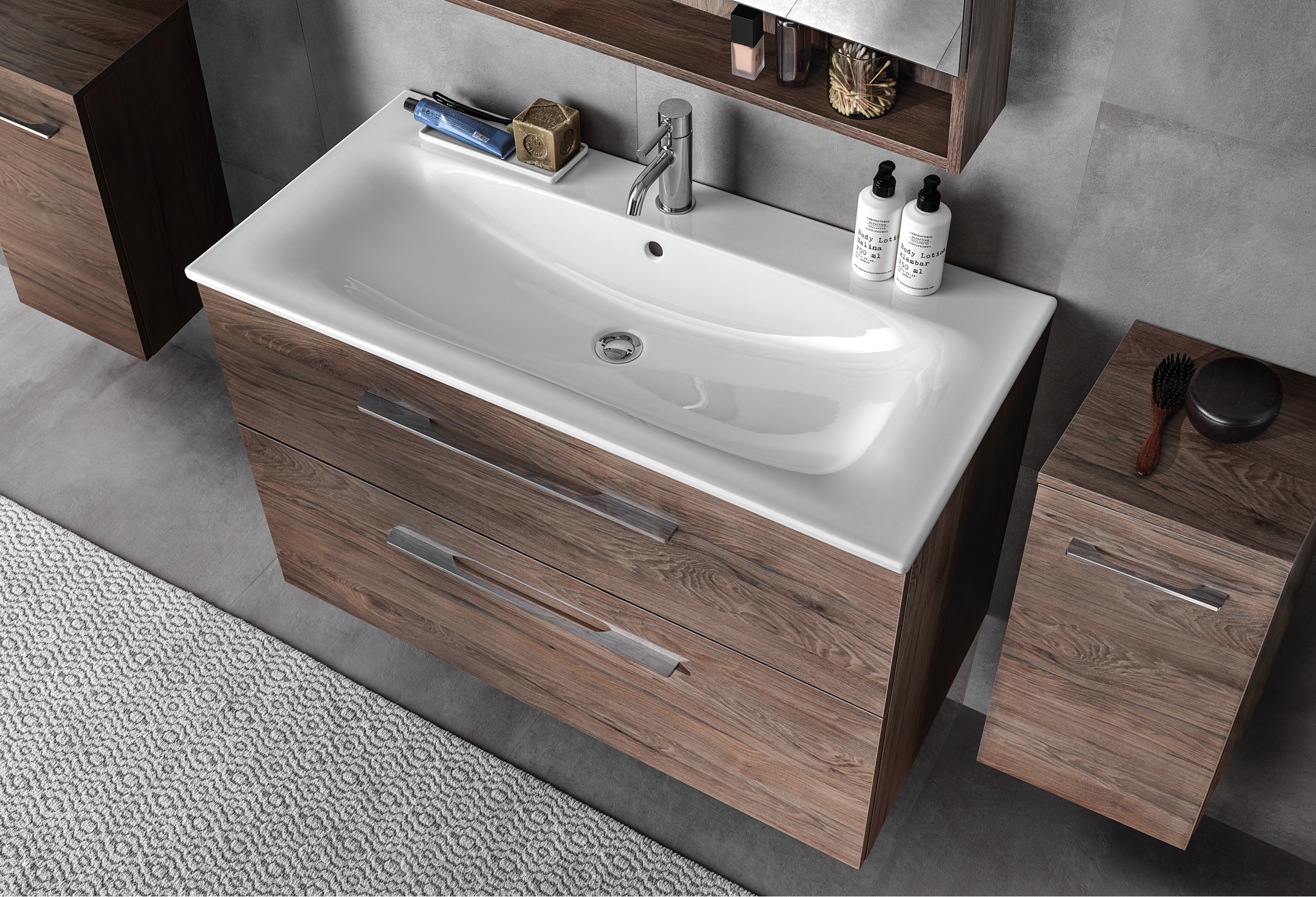 Sound
Managing the acoustics within a bathroom is key and there are several ways to ensure noise is contained within a space, both inside the room and behind the wall. Geberit's Silent-db20 piping can reduce noise transfer from draining water from washbasins or showers; likewise, wall-hung toilets with concealed cisterns and pre-wall frames such as Geberit Duofix decouple from the construction, preventing noise from travelling down the wall and through the floor.
Sight
Colour can have a profound influence on how we view the washroom space. In modern bathroom design, brassware is often used as a reference point when matching colours, with bathroom accessories commonly chosen to match brassware finishes. Geberit offers a wide range of flush plate colours and finishes which complement ceramic furniture options. Opting for natural materials like wood, slate and stone over high-gloss within the space will bring warmth and comfort to the washroom.
Lighting can also play an important part in the bathroom and the direction of a light source can transform a space. Exposure to harsh light sources, especially in the middle of the night, can shock us and disturb our natural sleeping patterns. Opting for automatic lights or orientation lighting can help preserve the sanctuary of sleep.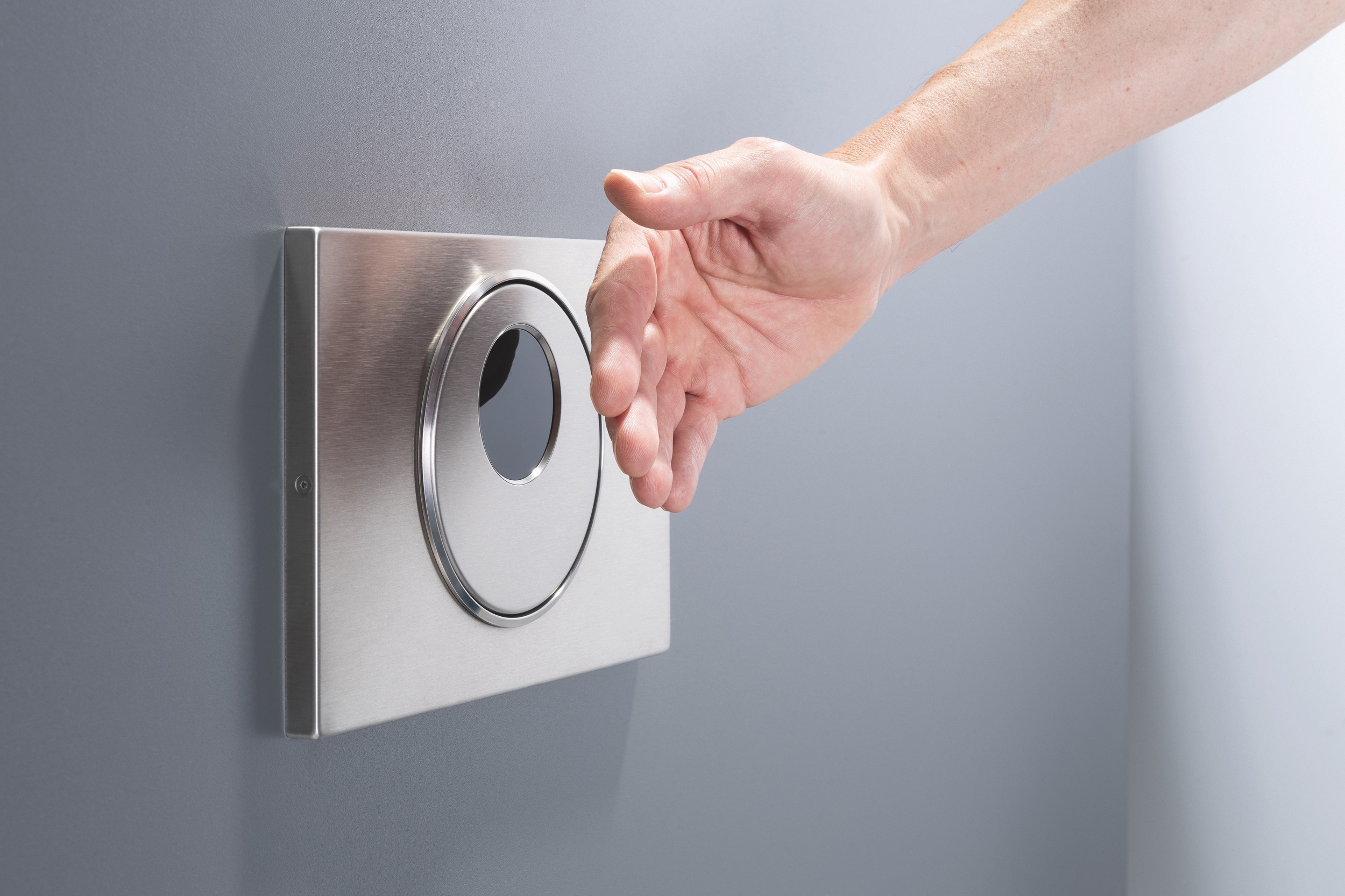 Touch
As we embrace hygienically optimised innovations, touchless flush controls are, of course, becoming increasingly popular. Yet we can awaken the kinesthetic sense by incorporating textures into bathroom design, opting for materials such as rustic wood or slate for surfaces and flush plates.
Scent
Lavatory odours are generally dealt with by masking unpleasant smells with a scented spray. The latest thinking in odour extraction technology takes a more innovative approach. Geberit's odour extraction unit can be installed in all concealed cisterns from the Sigma range and filters the air within the room to neutralise unwanted odours.
Place of escape
As homeowners become ever more aware of wellbeing, designers must understand how the washroom can provide the ultimate place of escape in the home.